I gotta say, I love hiking the mountains and summer peaks and traverses are surely missed at this time of year. However, here are a few pics of some great ridges and traverses I've enjoyed many times in the warmer months.
These are heading towards Tiarra Peak in Kananaskis, some great ridge lines where you can walk all day.
Click any images for larger versions.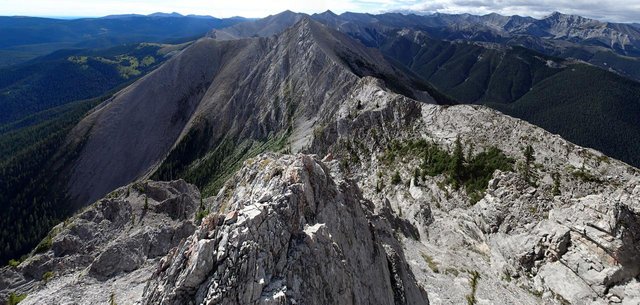 Of course, there is always some scrambling along these routes as well, since they are a lot more rugged then they look when you actually get one them.


Some lower clouds in the distance dropping some showers. Nothing threatening though, continue on.


Spots to enjoy the view at every step!


Distance ridgelines.


Looking back, long ridges in mulitple directions.


Exit route down one of the valley after enjoying these views.