Hi everyone, I've been pretty busy lately so not much time on steemit as a result. Still been getting out hiking lots through the nasty winter we had, so I'm going to post some hike series from that and try to catch up.
Click any photos to view larger versions.
This day was a great hike/show shoe up in the front range of the Rocky Mountains. Some of the winter hikes do end up showing off the best blue skies you ever get!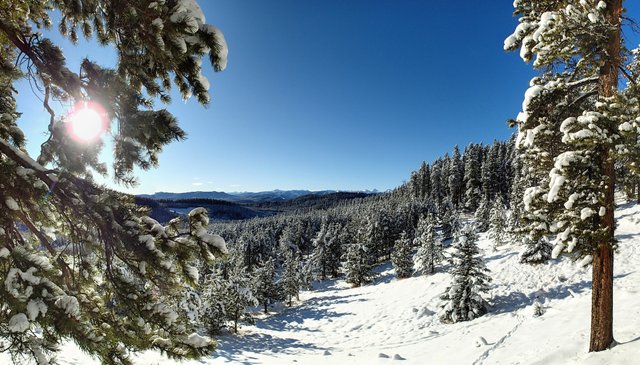 However, getting to the top of these mountains, the sun was low, it was -20°C and about 6 inches of fresh powder overnight hanging int he trees and ice crystalls falling through the rays of sun. Quite a site!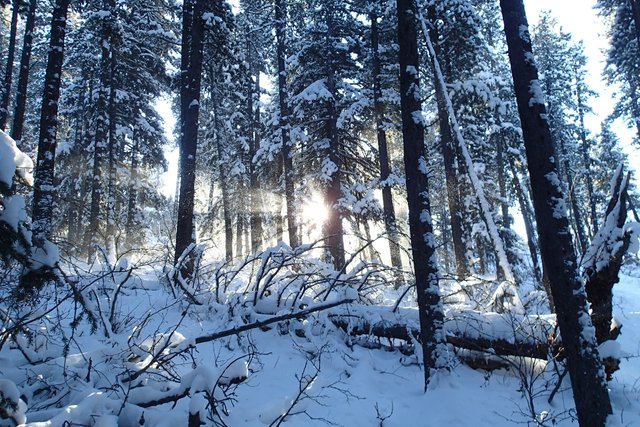 Tree Bombs however kept us snow shoeing with our hoods on. Ever couple minutes, a slight breeze would blow some snow from a tree and it would create a huge chain reaction of snow bombs dropping thorugh the forest and covering EVERYTHING. You can see the snow blocking the view through here, just from the chain reaction. Otherwise it was clear skies!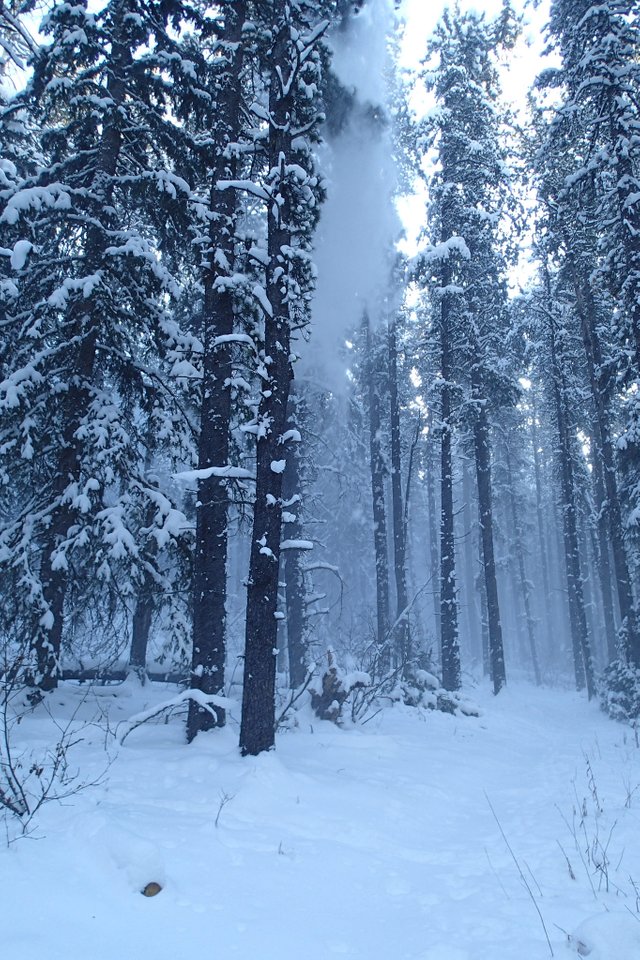 Another tree bomb that just missed us. lol.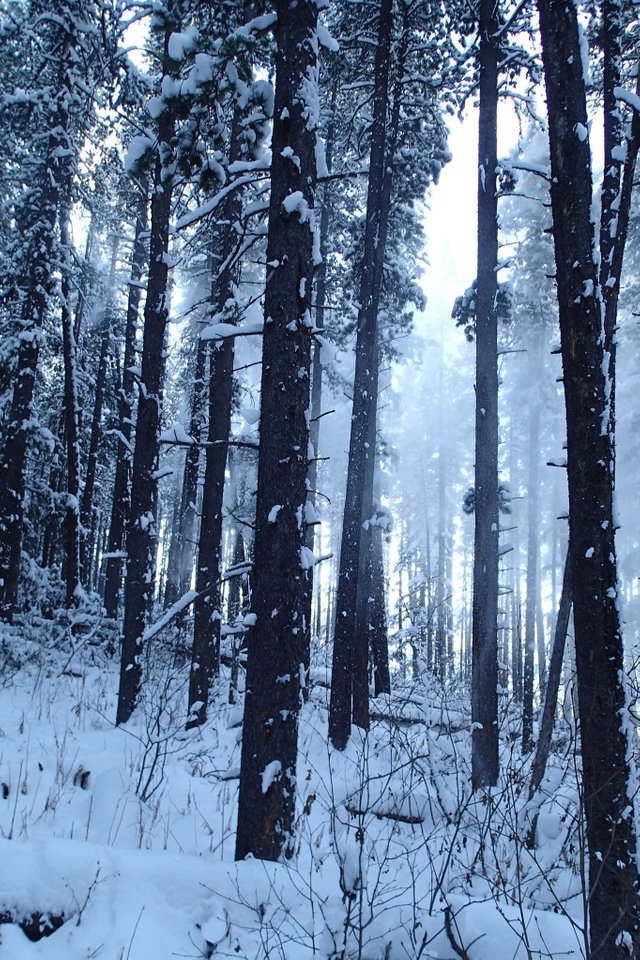 Getting out of the forest starts the reveal the awesome views.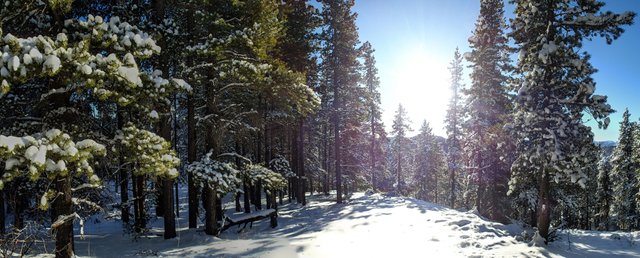 Another blue sky background.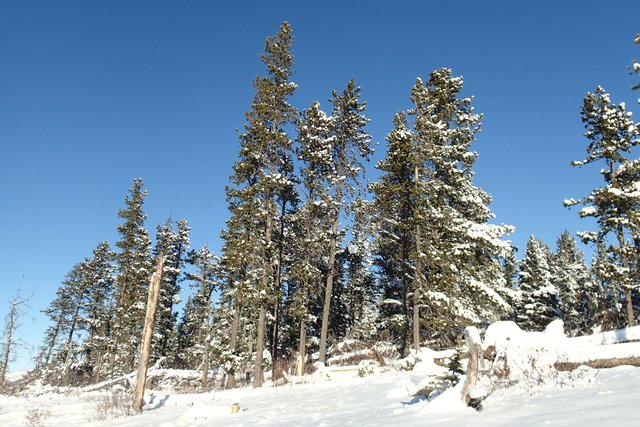 And finally, my favorite kind of photos, to help share the moment overlooking the landscape, my panorama shot up in the snow field.


Hope you like these pics, I hope to get a bunch more out soon.