This hike was a couple of months ago now, but finally getting the panoramas posted.
Before the access road closed for the winter season to this area, we made a summit hike of Belmore Brown, a medium size hike (750m elevation gain). Was great weather in the lower elevations, sunny and warm with sloughs and bogs to skirt around on the approach in.
The cold wind and snow was howling up in the upper peaks so we knew we'd have a cold summit. We did, and didn't stay long at all. Hope you enjoy the pics.
Note: Click images for larger views!
This is heading up to the saddle to make the final summit approach. this valley is where we've come up from.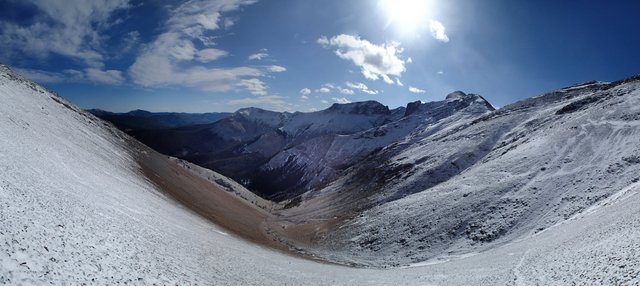 Some really nice nearby peaks I've yet to do, this one is Tiarra Peak. A long ridge gets you there, but not today.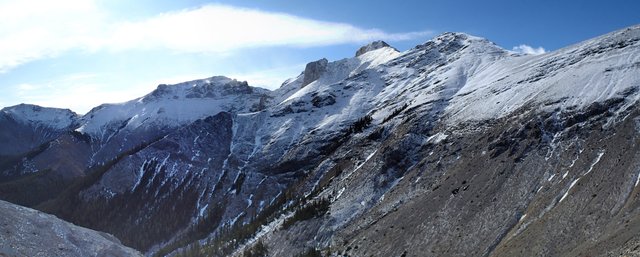 Quite a contrast n the lower valley to the next photo, up at the rige line.


The wind was howling and pretty dangerous at the ridge and summit. Ice pellets slamming the face made us move double time to make it up and back.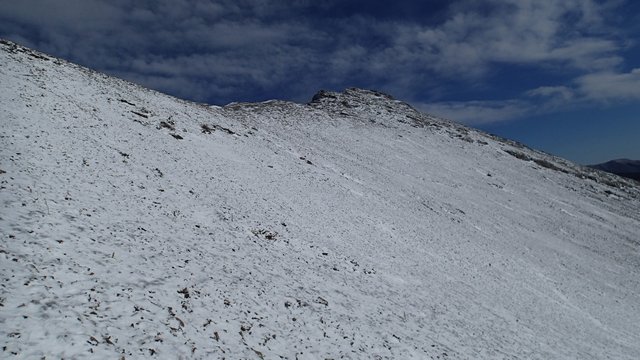 Out of the wind, it was a great day, sunny and warm.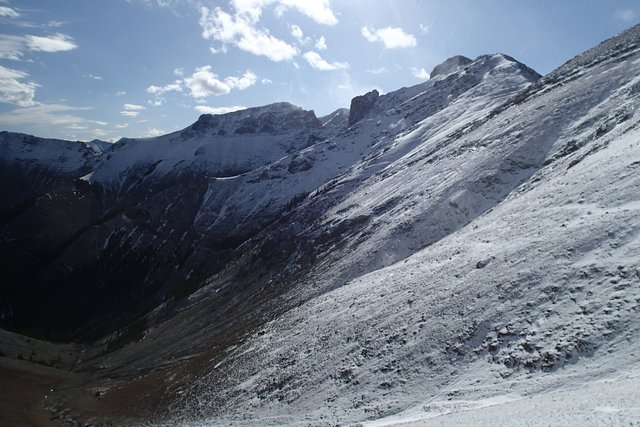 On the way down, I snapped this snowing some of the whirling ice and show tornados. you can't tell in a single photo, but this is spinning wildly and when they hit you, they easily knocked us down!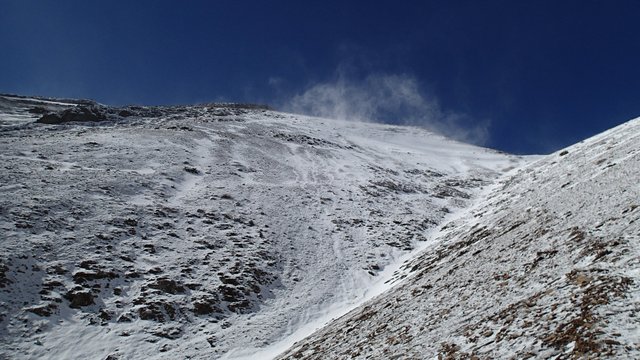 Down in the trees and forest provided shelter and warm. Plus a beautiful view of the snowy peaks.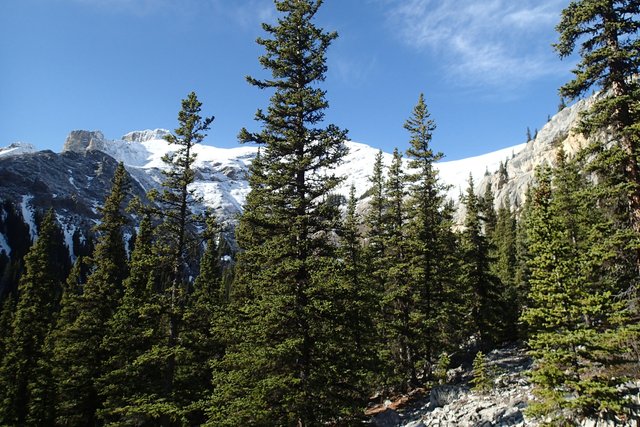 And last but not least, looking back form the road at the car, the peak we did is the brown peak at the right, and the approach was up from behind it, where there is snow. This front side is all cliffs and doesn't seem to collect snow and the leeward side.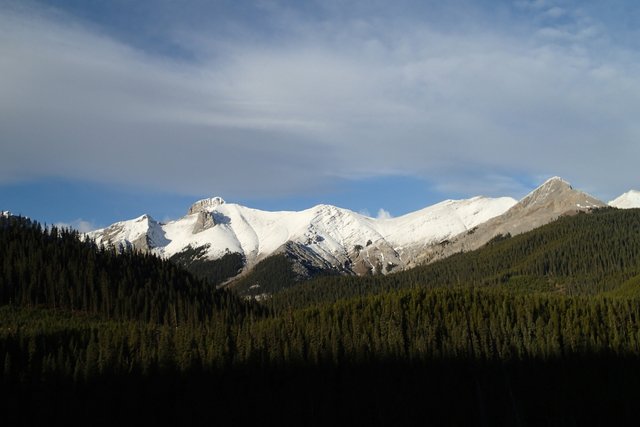 This it for now, thanks for joining me on this adventure, and see you on the next!