Captured some awesome shots with my wife out playing with her horses and making snow angels in the snow.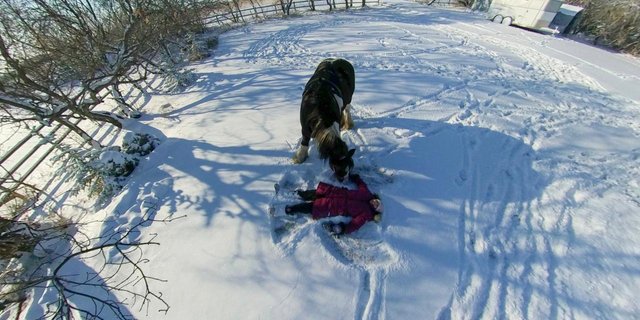 Beautiful blue skies in the winter, yet still crispy temps. Considering that sun doesn't get much higher than this point, you know you live too far north, haha.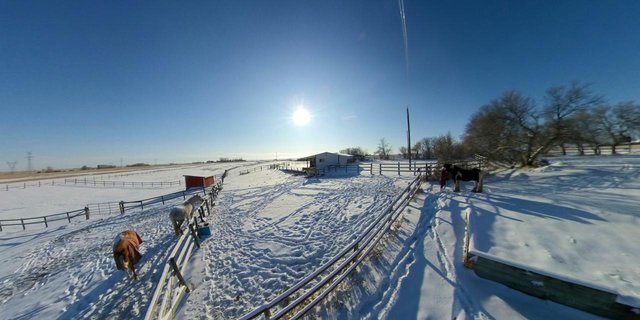 Our old horse is not too sure about my low camera shots...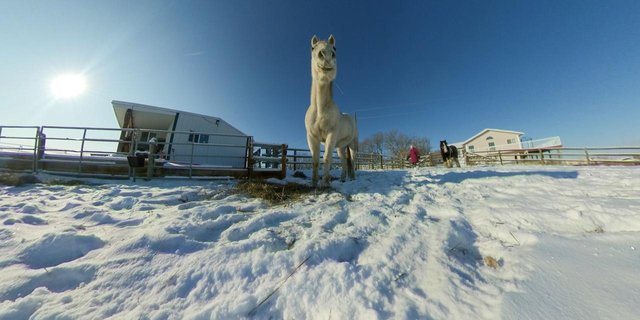 My wife ripping around the front yard on her Gypsy Vanner horse.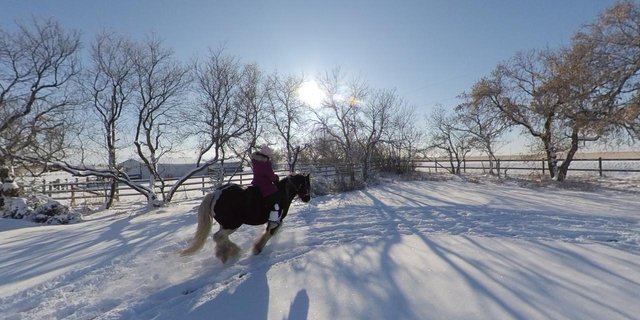 Despite the cold, still lots of fun, for both the horse and wife, lol!