The lights that make us dream-christmas
The lights that make us dream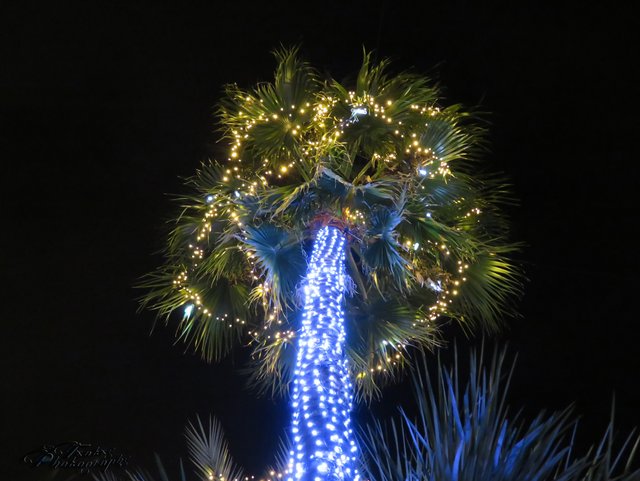 Hello friends
As you all know we are in Christmas time and the streets become magical places full of light.
That's how my streets are this month, each one different, so let's start walking and look in detail at every corner.
We begin in the 7 streets the heart of my city, that small and collected place that are its streets.
It is Saturday afternoon the sun has long since retired and the lights take their place.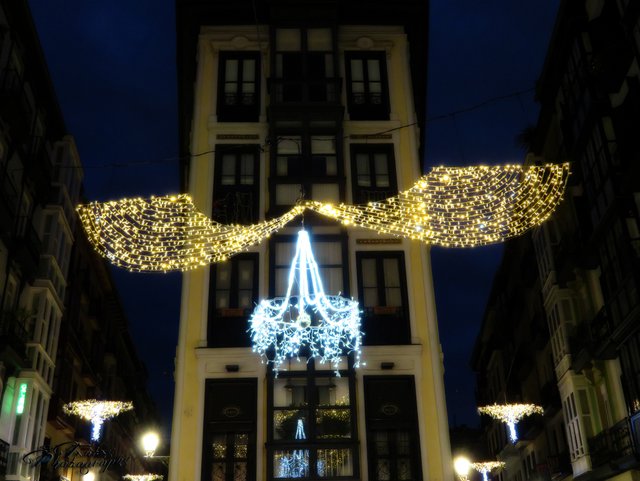 We are all in the street enjoying the atmosphere, relaxed happy and Christmas.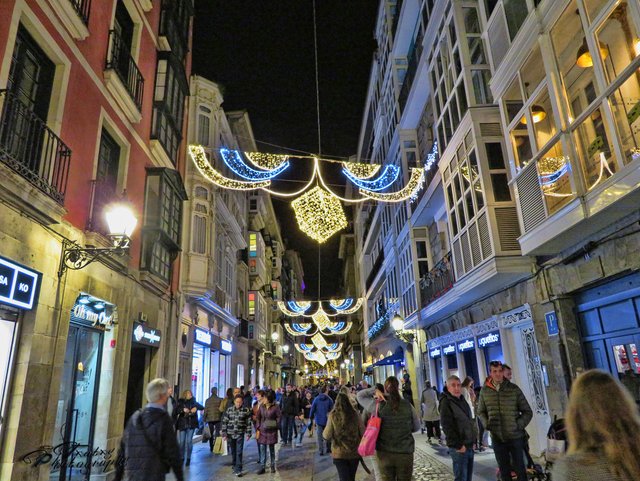 It is a pleasure to go out to photograph the lights without fear that the rain spoils the shot.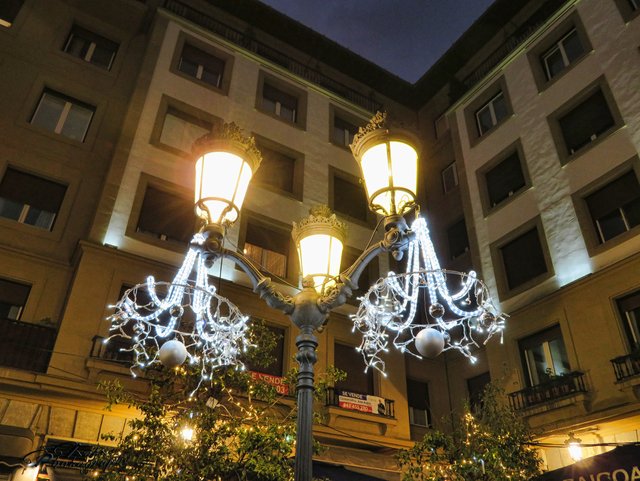 The churches pale in the night, we pass and observe.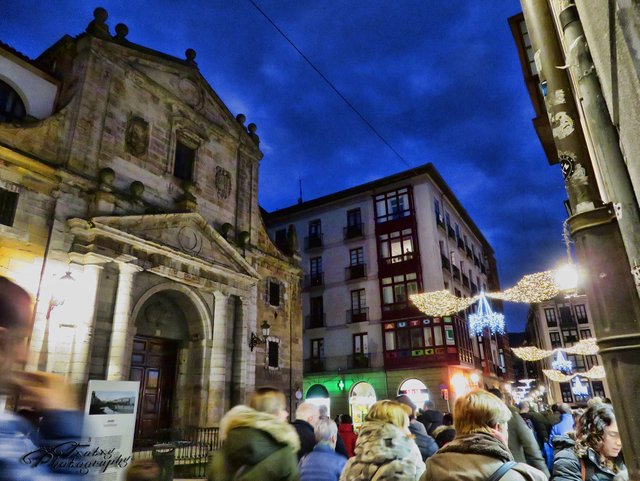 They are not extraordinary lights or to win any contest but they are beautiful and fulfill their function.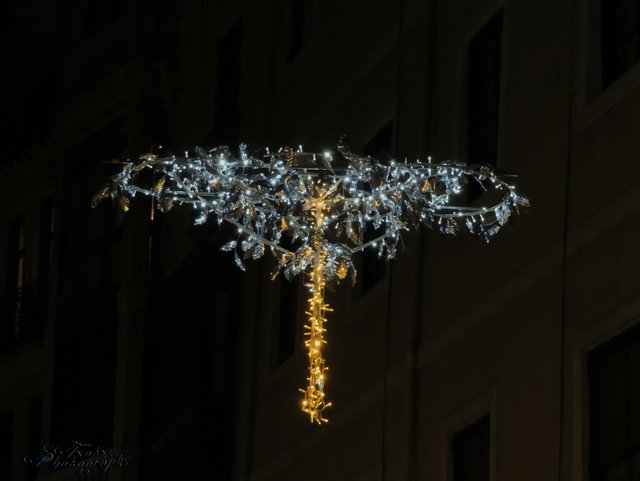 Between white and gold they shine on and off at a constant rate.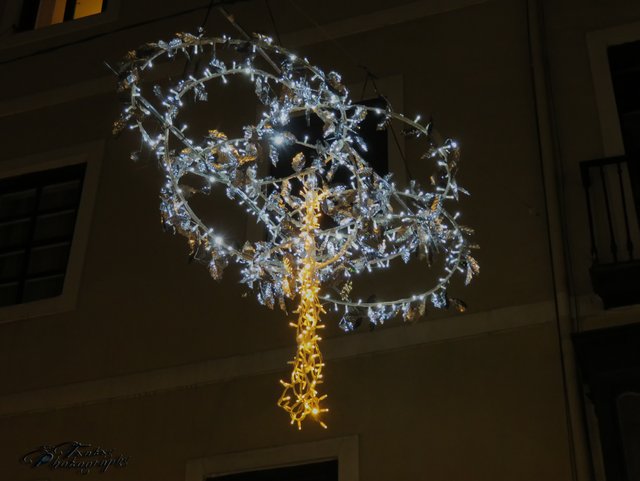 We sit down and relax a little, it's good, it's good temperature and talking with friends is good.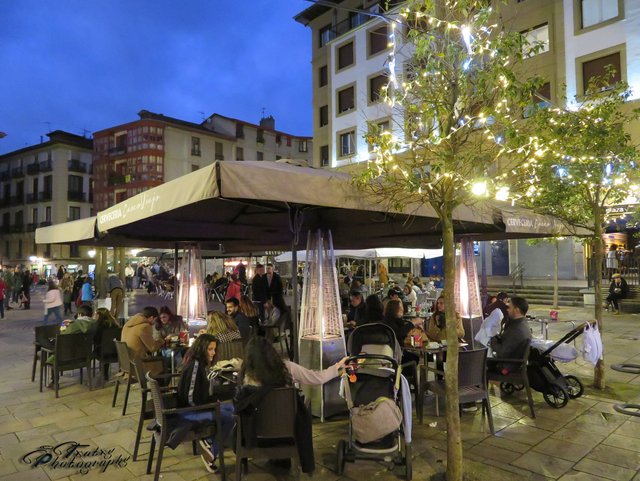 After laughing and talking for a while, we continue our journey through Santiago, it is dark and it's only 6.20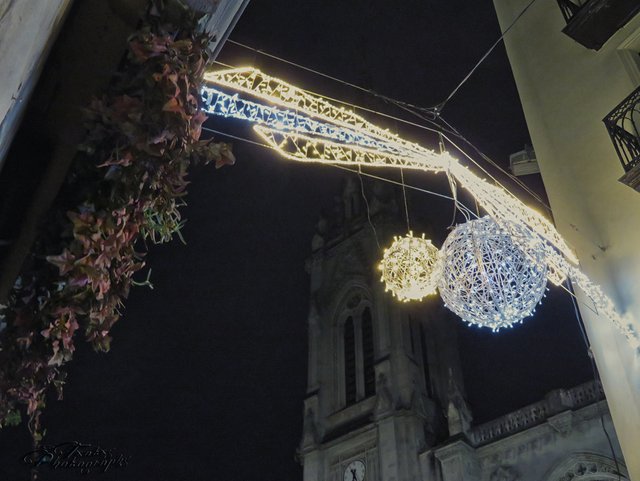 We keep wandering aimlessly the tide of people direct us.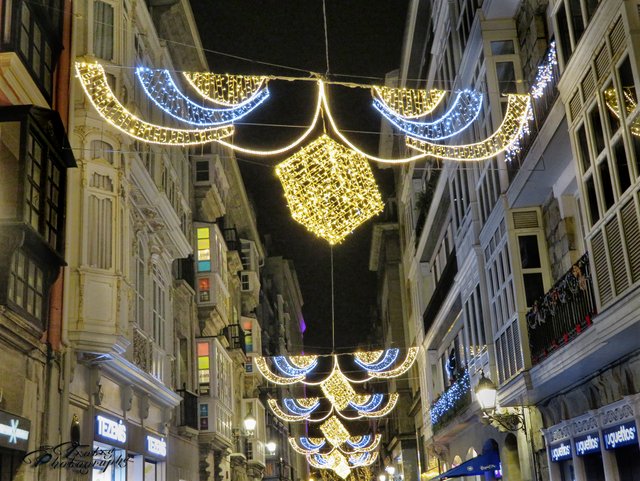 We arrived at the Arriaga theater with its large blue tree that highlights the building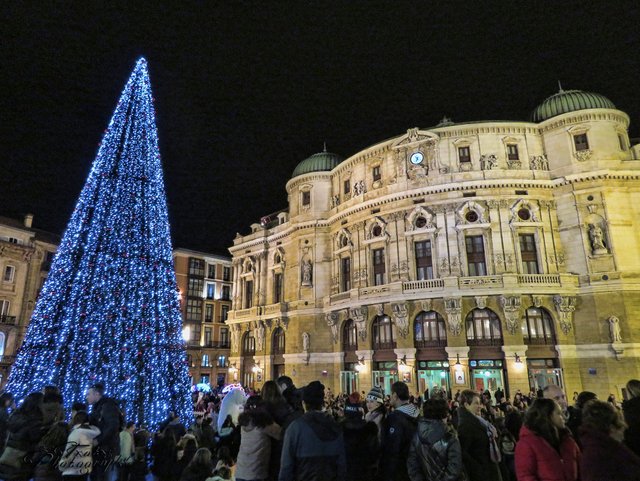 The Arenal Park is crowded the whole family has gone out to the street and the trees dressed in golden lights all of them seem to plunge you into a sea of endless stars.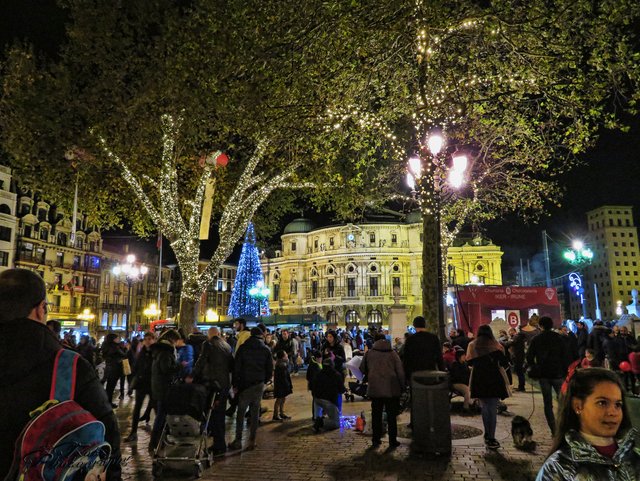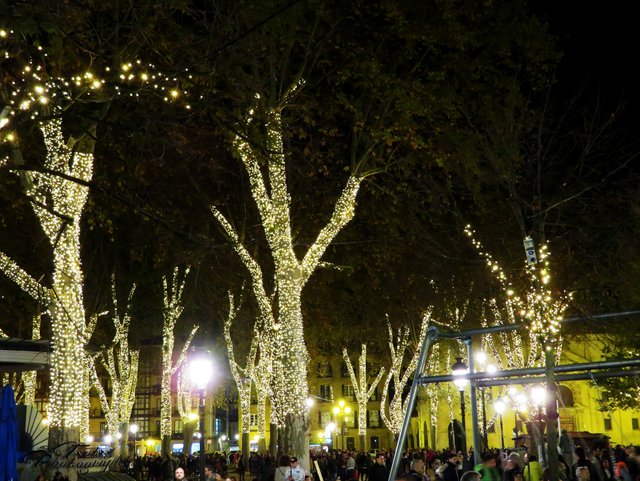 We arrived at Gran Vía, she is dressed in blue and here we finished the walk.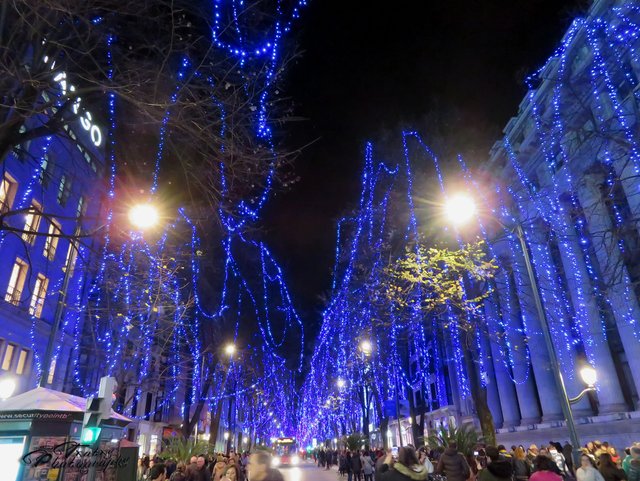 Show me your city and we will know worlds.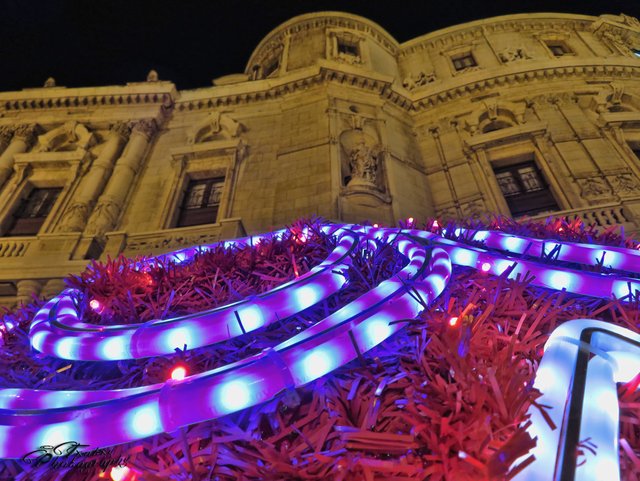 Image © txatxy. All Rights Reserved.
Original content by Original content by @txatxy

---