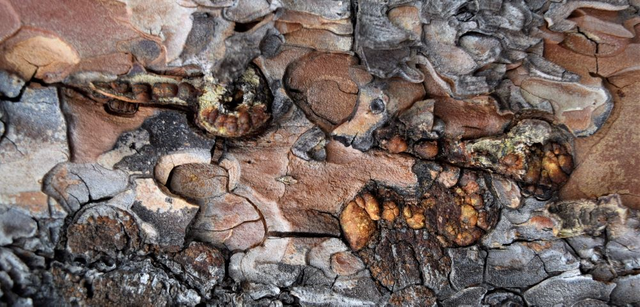 wood bark from a dead tree
---
Recently I re-visited an open space nature walk that I discovered in the company of some fellow steemians a few weeks back, but never got around to posting about. The adventure started out badly. Traffic, rain, highway closures and misdirection, then a couple of mojitas later we finally arrived to the hiking area. I forgot to check my camera settings and wound up with things like this:
---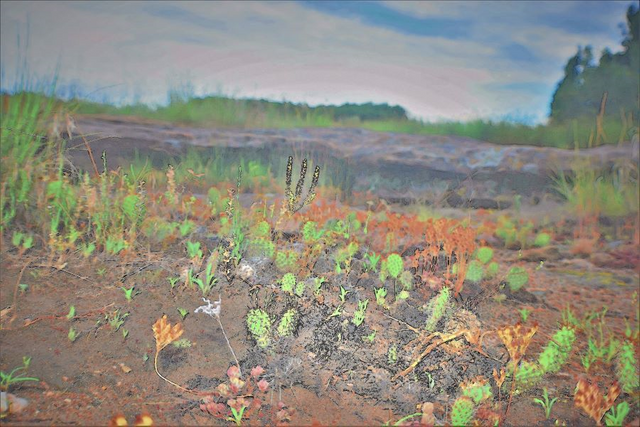 cacti and brush emerging from an arid soil
---
Oops! Even after correcting my settings, the trip was fuzzy. I discovered that trying to hike while I really want to stop to take photos of everything leads me to taking very rushed blurry photos, because i forget to change lenses and fiddle with knobs and dials - which doesnt work out so well. One wants not to be rude by holding up the others. And there's no time to find the hidden things..
---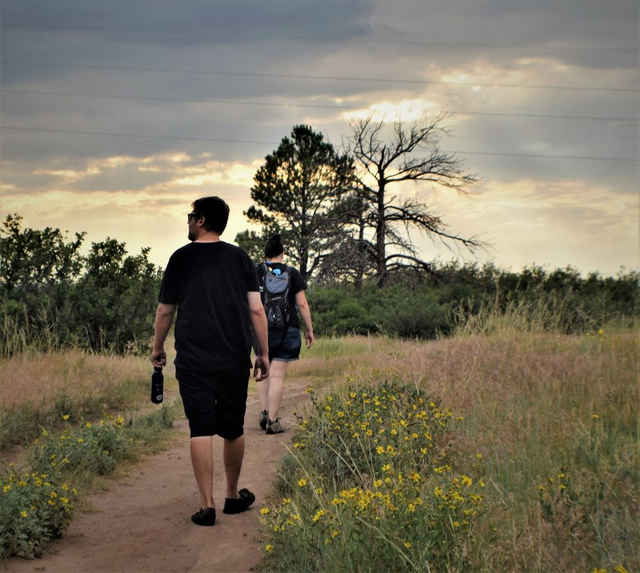 enjoying the loop
---
This past weekend I finished an event earlier than expected and decided to go back to the same spot, even though the sky wasnt nearly as spectacular. So i got down to plants level and got my butt perferated by cacti stickers and stones.
most of these are macros, and some are edited crops of macros. forgive me my fetish for detail..
---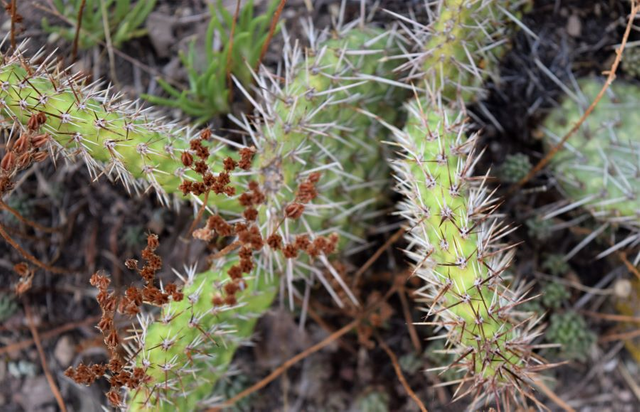 cacti amongst sedum and sticks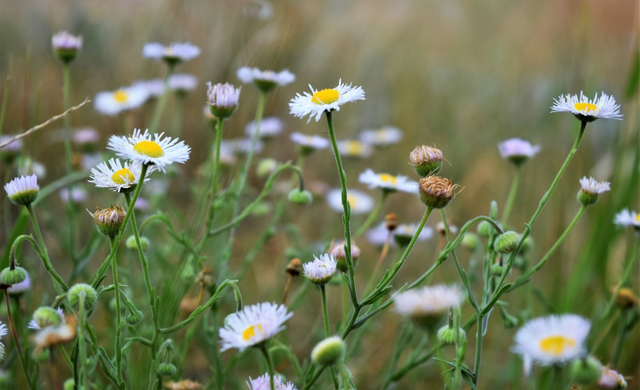 oxeye daisies in the sun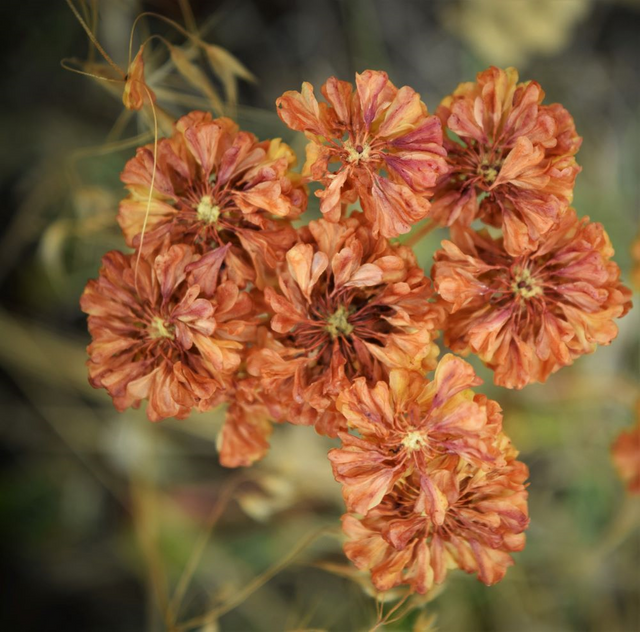 tiny unknown zinnia like wildflower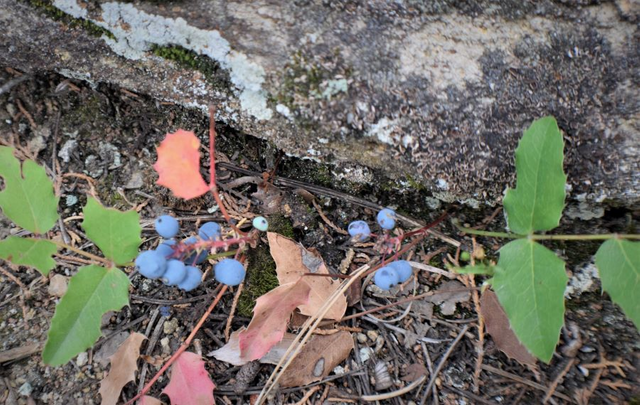 wild blueberry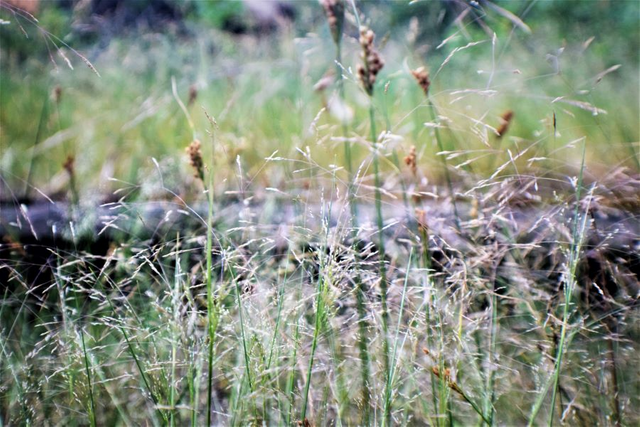 grass-seed explosion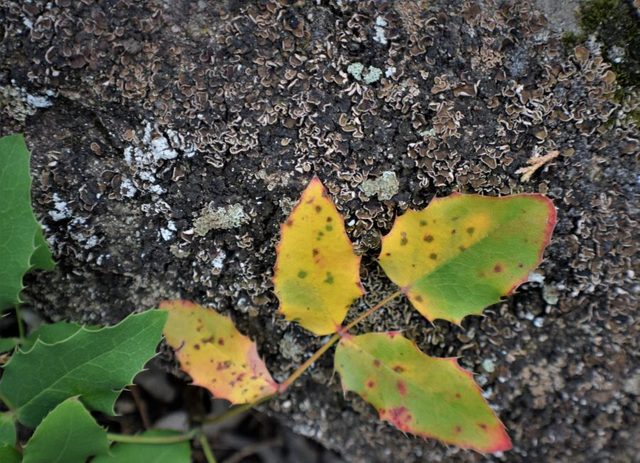 leaf upon lichen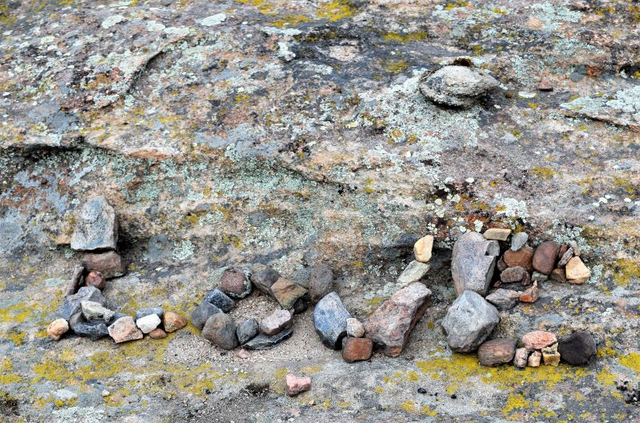 love on the rocks

unknown freaky alien plant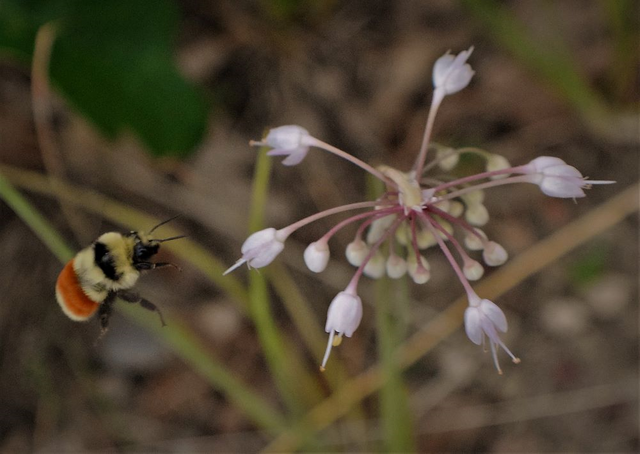 hunts bumblebee after the nectar of his favorite tiny flower. they are small and extremely shy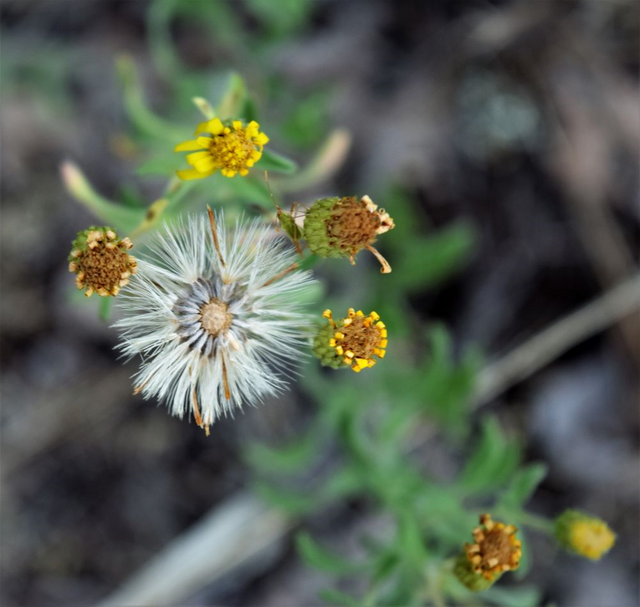 wild dandelion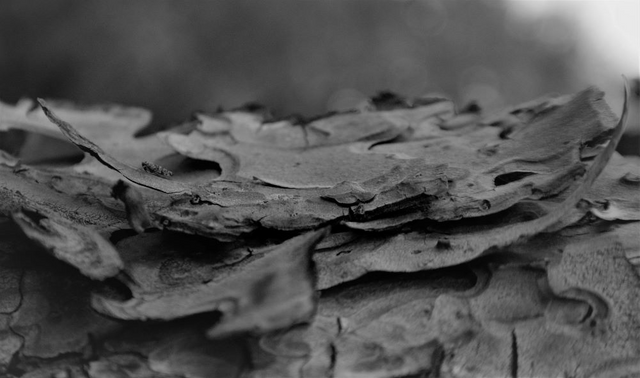 macro b+w wood bark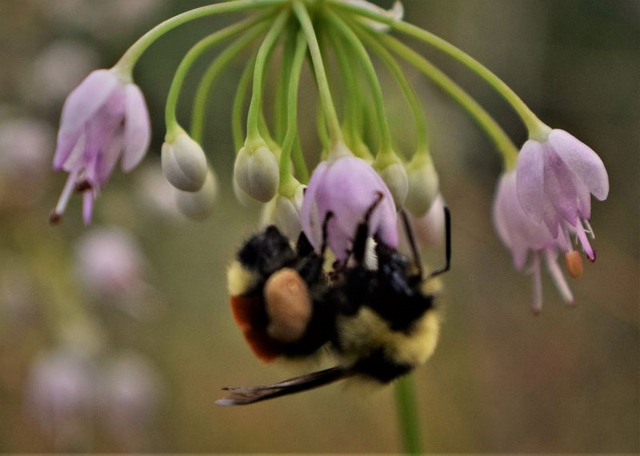 that bee again! took 50 tries to get 5 photos that werent his backside or a fuzzy yellow blur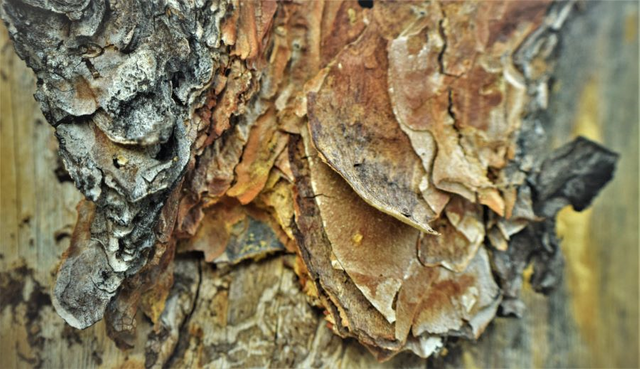 moar papery wood bark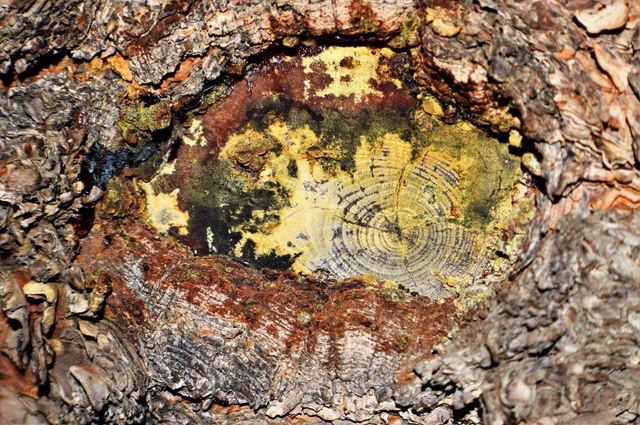 dragons eye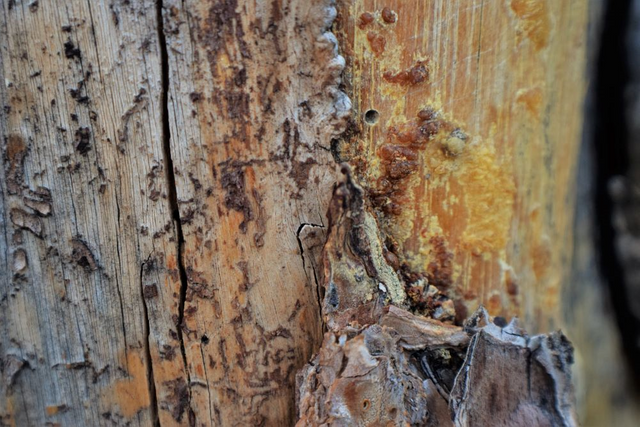 tree layers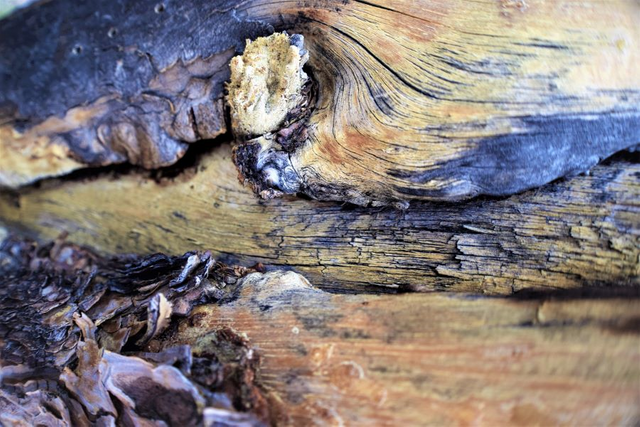 knots and swirls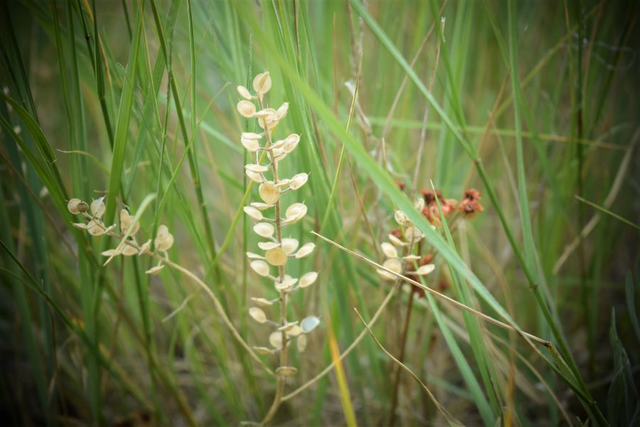 precocious lil wildflower hidden amongst the grasses
One day i'll get a book of wildflowers and track down the names on all of these.. thanks for exploring with me!
---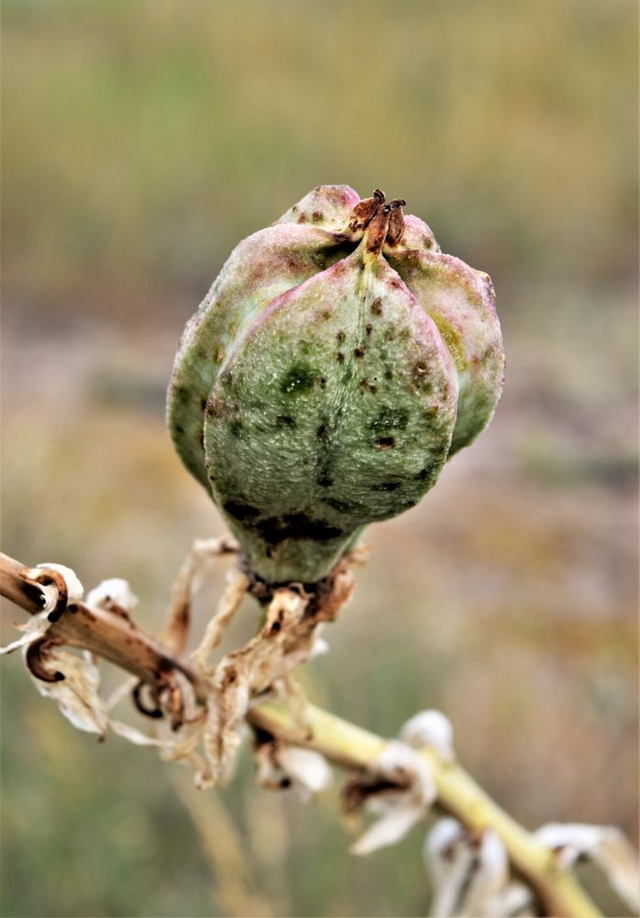 bud on some stalky succulent fellow