The title pretty much sums it up!
Disclaimer: This is not my dog, She belongs to a friend of mine who swung by the other day.
He told me that she does this everytime! =)
I couldn't resist taking a picture!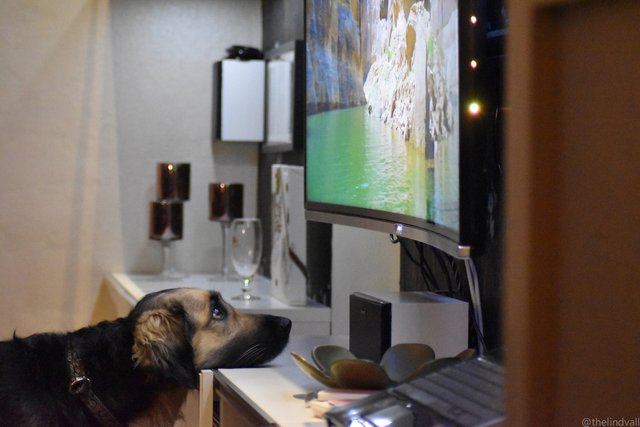 Cheers!
Also feel free to use the picture however you want!