Underwater Photo Contest Winners 2017
Today I'm going to present to you the
Scuba Diving Magazine's 2017 Underwater Photo Contest Winners.
There are four categories and each has it's own winners. The categories are Wide-Angle, Compact Camera, Macro and Conceptual.
Let's get right started with the overall contest winner: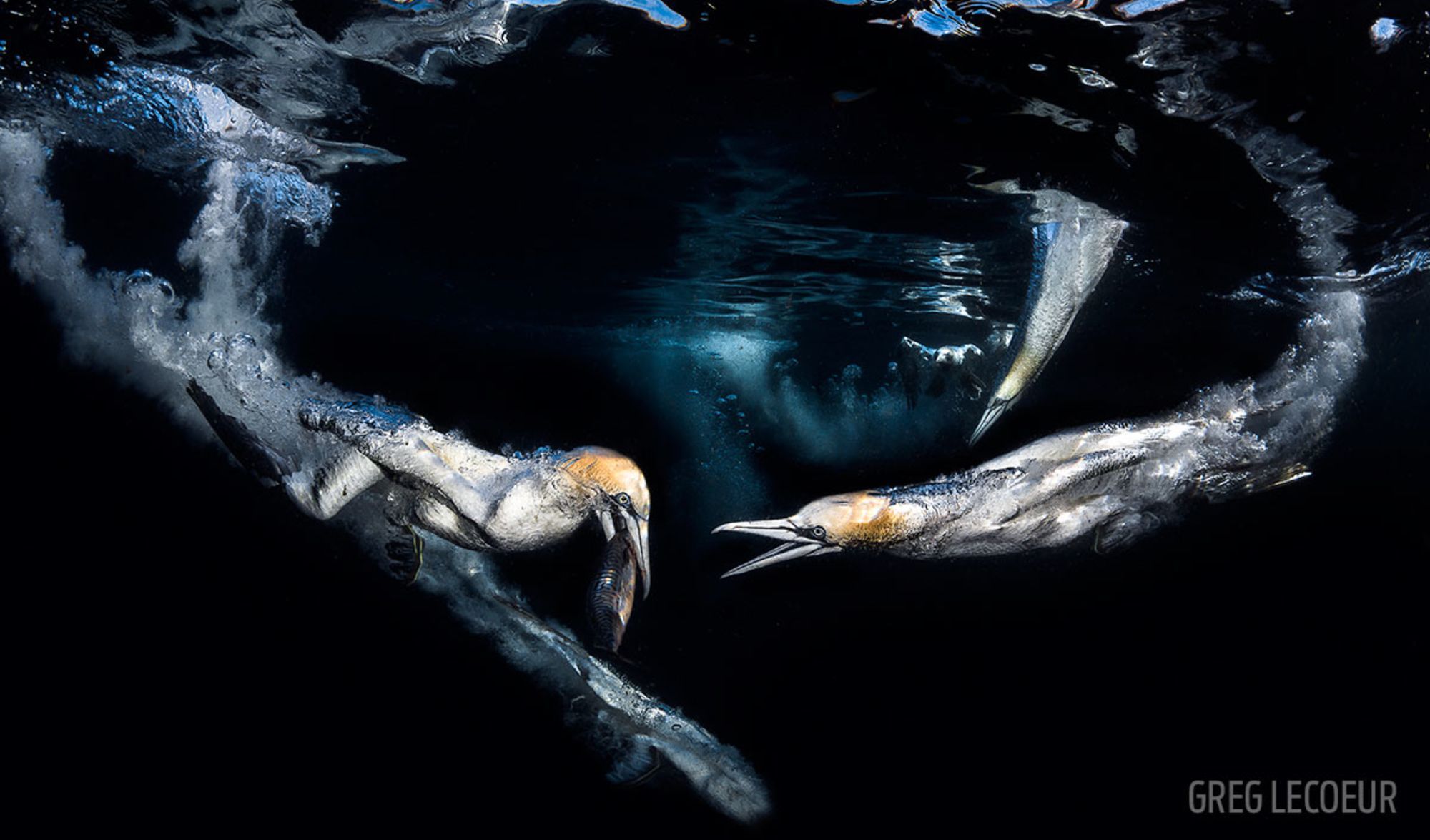 This absolutely stunning photo was taken by Greg Lecoeur at Noss Island, Scotland.
"Into the waters off the island of Noss in Shetland, Scotland I was surrounded by thousand of gannet birds feeding frenzy mackerel fishes. Plunging from between ten and fifteen meters above the water they reach up to one-hundred-kilometers per hour when they hit the surface. To catch their meal, they dive until 15 meters deep. I can hear them as they hit the water and then appearing in front of the camera. Regardless of the abundance of prey, competition between gannets is always going occur as when a gannet dives this indicates to the other gannets to dive creating several gannets diving for the same fish. Witnessing this behavior is something incredible and will remain engraved in my memory." - Greg Lecoeur
And now to the first category:
WIDE-ANGLE
First Place
The winner photo by Rodney Bursiel was taken in Vavau, Tonga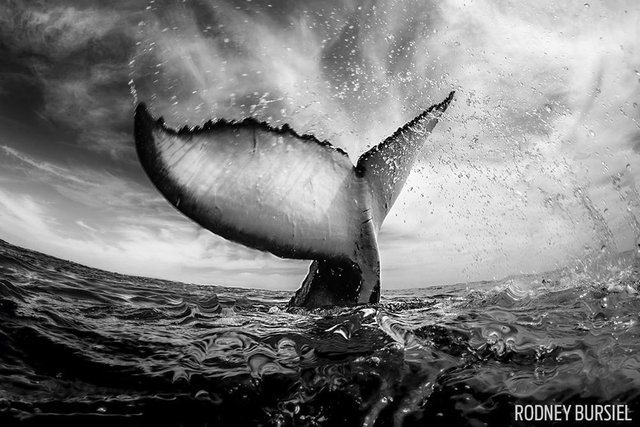 Second Place
This amazing combination of calm ground and the wild waves was shot by Marc Henauer on Long Island, Bahamas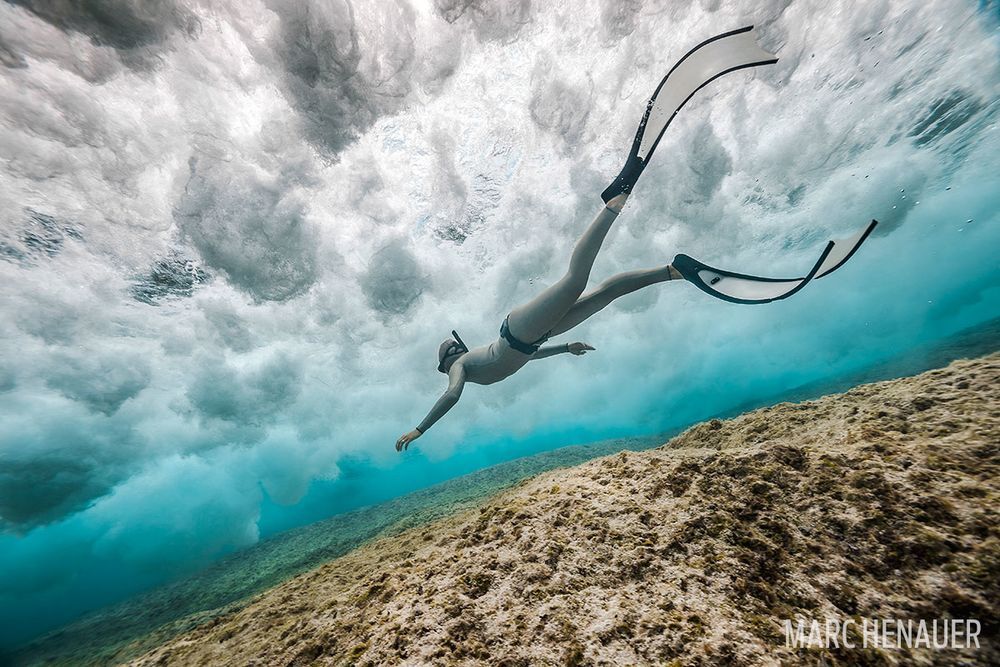 Third Place
Jens Troeger brings us pretty close to a group of sea lions. Shot on Hornby Island, Canada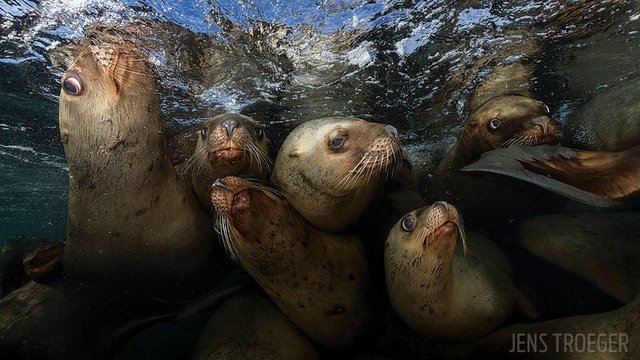 COMPACT CAMERA
The category of compact cameras doesn't fail to amaze with beautiful colours and the first place also is my personal favourite in this contest.
First Place
We have to thank Kevin Richter for this awesome portrait of an octopus, which he found in Indonesia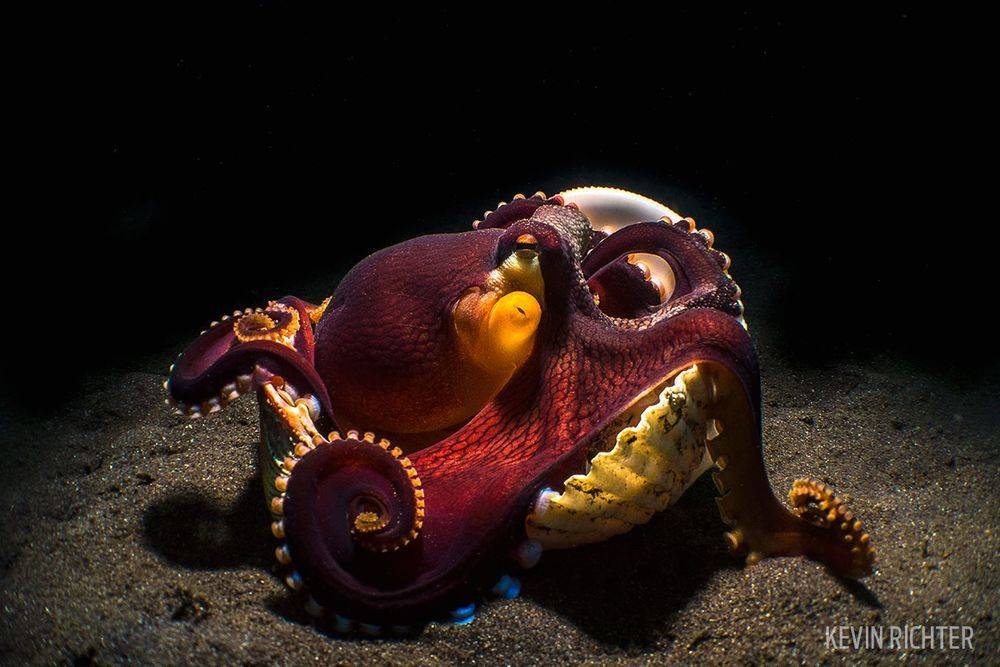 "At the end of a muck dive in Lembeh Strait, I found this incredibly photogenic coconut octopus sitting on the black-sand bottom right next to my dive boat at a depth of just 13 feet. What looks like nighttime was a sunny afternoon dive — my setup and settings allowed me to get the photo exactly the way I wanted. To get close enough to the subject, I used a wide-angle wet lens with a single snooted strobe for lighting from the top. You'd think the octopus was posing for me; in fact, I was lucky enough to capture a beautiful moment while it was getting ready for an escape. Five seconds before the shot, the octopus was hiding in between its shells. Five seconds later, it was already rushing away from me." - Kevin Richter
Second Place
goes to Enrico Somogyi and his composition of a jellyfish in the sun on Mallorca, Spain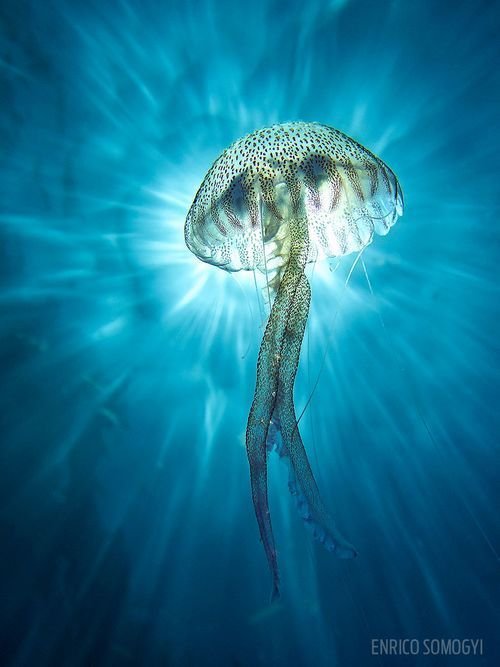 Third Place
Francesco Pacienza proofs that you can take some of the most beautiful photos right at home, at those places you know best. In his case Altomonte, Italy.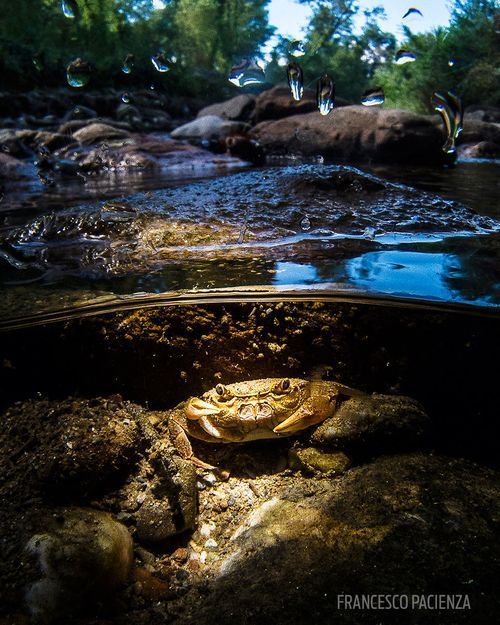 MACRO
Macro photography focuses on the tiny things. Those things we tend to overlock. You have to search for them but if you find them they are just as amazing as their big counterparts.
First Place
goes to Raoul Caprez, who found a small cleaner fish next to the eye of a turtle. Islote El Pelado, Ecuador.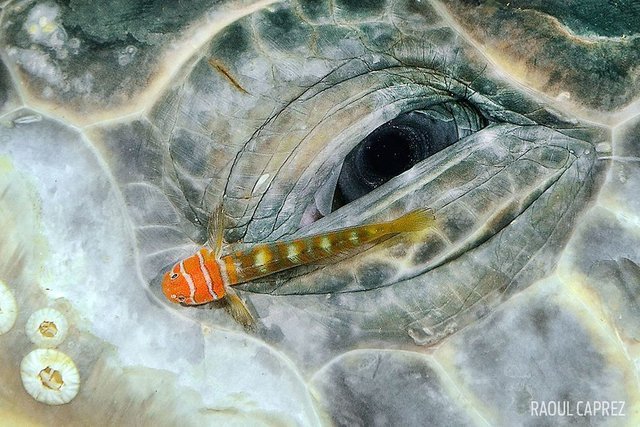 Second Place
Thanks to Eduardo Acevedo we can enjoy the beautiful blue, yellow and green colours of this ribbon eel, taken in Lembeh Strait, Indonesia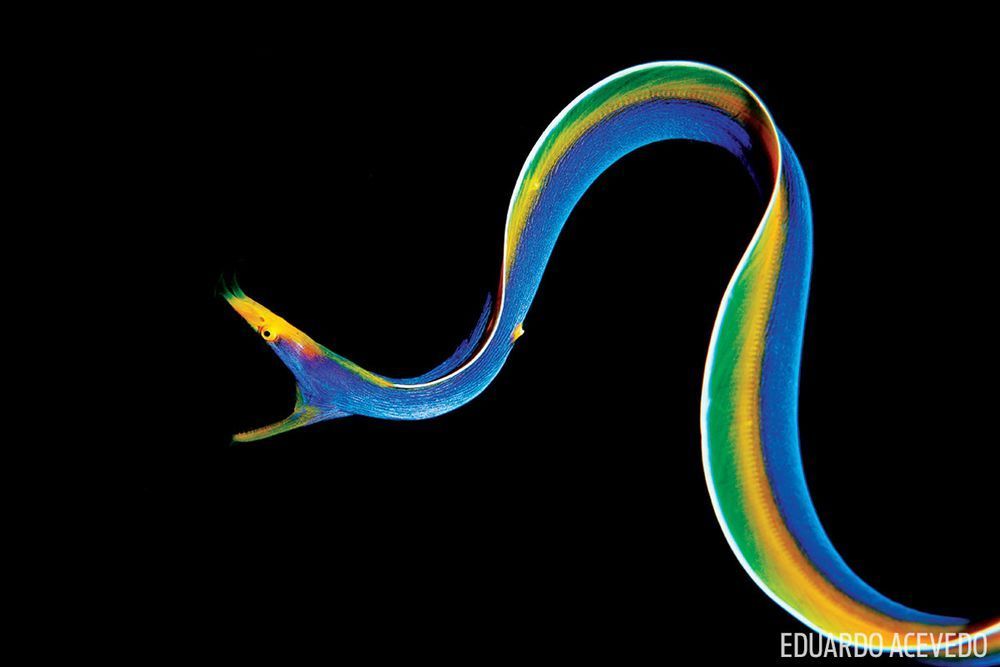 Third Place
Gabriel Barathieu presents to us this squid and it's meal. Mayotte, Indian Ocean.
"A squid with a mouthful ... bon appétit." - Gabriel Barathieu

CONCEPTUAL
And now to our last category that is a bit different from the first three, as it's not about the camera or technique the photo was taken with but rather about the idea of a picture
First Place
By Helmut Theiss, Barracuda Lake, Philippines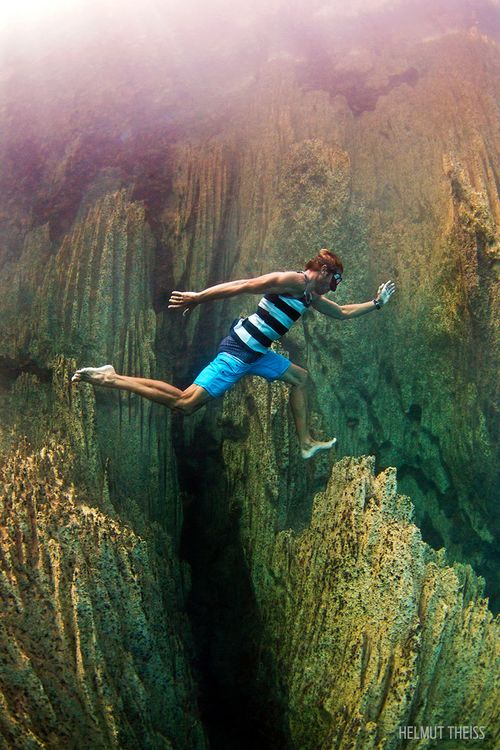 "The idea came together with my friend Catalin Craciun, an underwater photographer, freedive instructor and my model. The image was taken at a depth of 25 to 40 feet. We wanted to convey that freediving isn't only about going up and down on a rope, but it's also about being natural underwater, exploring the underwater world in the purest way, without any equipment, relying only on your natural abilities. The challenge was to get a good photo; poor viz made it difficult, so I shot without strobe, using daylight and the Auto Magic Filter developed by Dr. Alex Mustard and Peter Rowlands." - Helmut Theiss
Second Place
By Kimberly Jeffries, Oahu, Hawaii, USA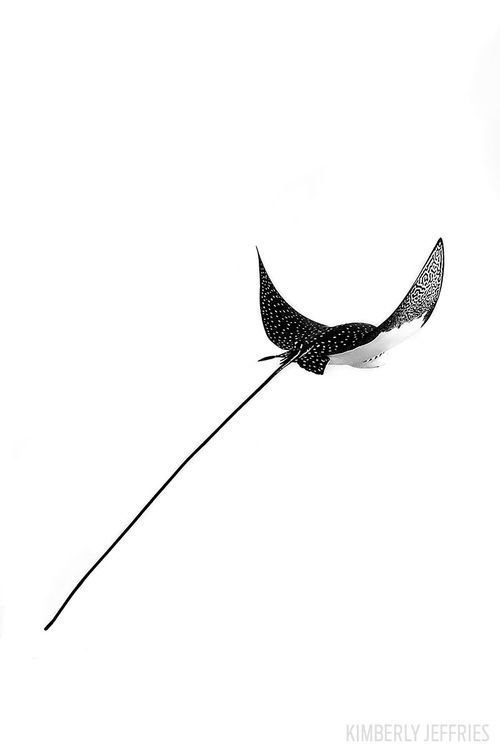 "It's typical to see groups of rays around the wrecks and reefs of the island of Oahu, Hawaii. Lately the ocean has seemed a bit more empty. I saw this one alone, off in the blue. Initially my intent was to go the opposite way with the background, but I opted to increase exposure and contrast for the final image with the white background. I wanted to really convey how isolated many species have become due to overfishing and bycatch." - Kimberly Jeffries
Third Place
By Tracey Jennings, Seraya Secrets, Bali, Indonesia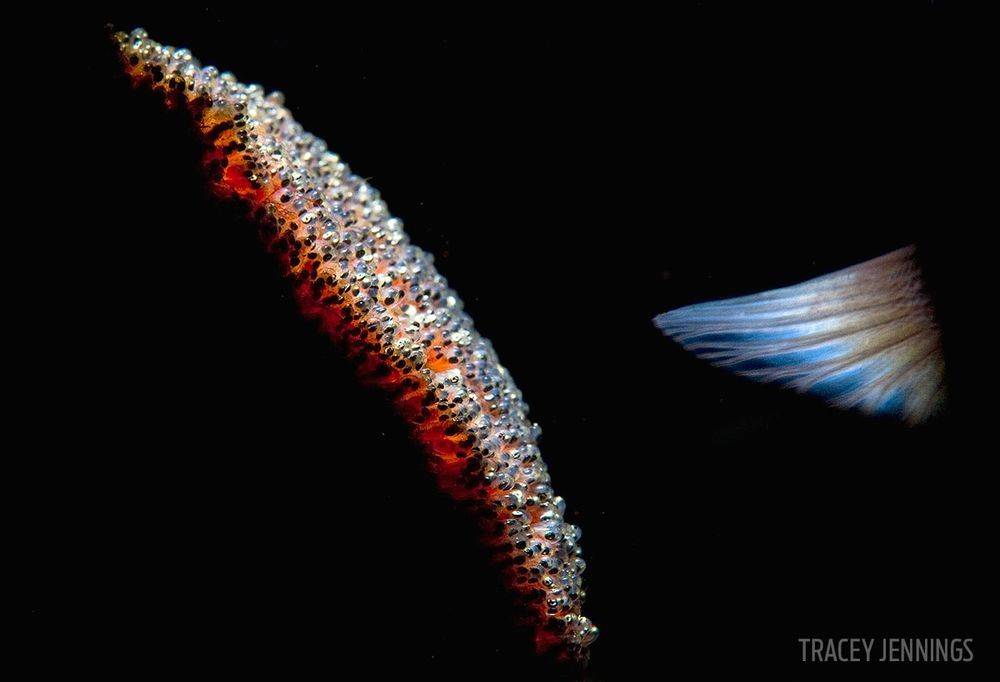 "There are many pictures of anemonefish tending to their eggs, but I wanted to shoot something different. At Seraya Secrets in Bali, Indonesia, I used a Retra Light-Shaping Device to backlight the eggs, highlighting only a small crescent. As the fish came to tend to its eggs, I focused on the interaction of the fin across the surface, using the backlight to its full effect." - Tracey Jennings
http://www.scubadiving.com/scuba-diving-magazines-2017-underwater-photo-contest-winners