We need your help (A call for Rockstar Coders)
Hello Steemians, we at Steempix (  allows you to easily upload, link and share your images on Steemit ) recently rolled out the beta our app and are wasting no time in moving the project forward.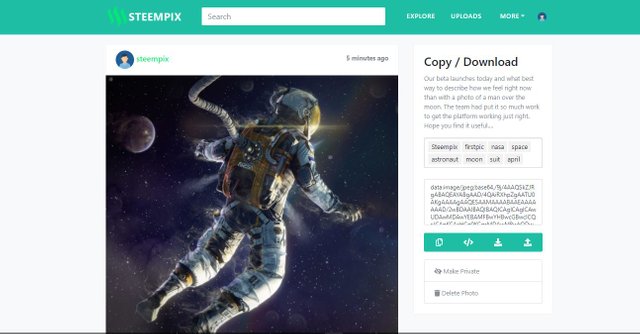 Phase One: was actually creating a simple to use image hosting platform for the community that actually works. 99% uptime, unlimited uploads, privacy settings. The images hosting on the platform are there till eternity unless you explicitly remove. In general, your photos are safe with us.
Now that we seem to have knocked that out of the park, we are looking to move on to the next phase which is getting you paid for hosting with us. That is exactly where we need your help. 
We are a team of 2 at the moment and are currently looking for more hands on deck, we require Blockchain enthusiasts, Steem and Steemit experts, rockstar developers in our quest to move the platform on the actual blockchain. If this is the kind of project that piques your interest, kindly leave us a mail: [email protected]