My Morning Shots [Unedited Version] (@tegoshei's Photographer at heart Series #28)


Good morning beautiful people!!! Well, it's Good afternoon or evening for some. :)


I woke up the same time I always do this morning. I'm trying to make it a habit to sleep and wake up at the same time, though the duration is still less than 8 hours because you know... I need time for manga and gaming. lol

Anyway, instead of doing my usual routine of getting on the stationary bicycle for several minutes, I decided to do other things this morning. I got my phone and took some shots outside. Ohh, I also swept our front yard. haha

Walking around, I tried to find things to photograph, and these are what I found. :)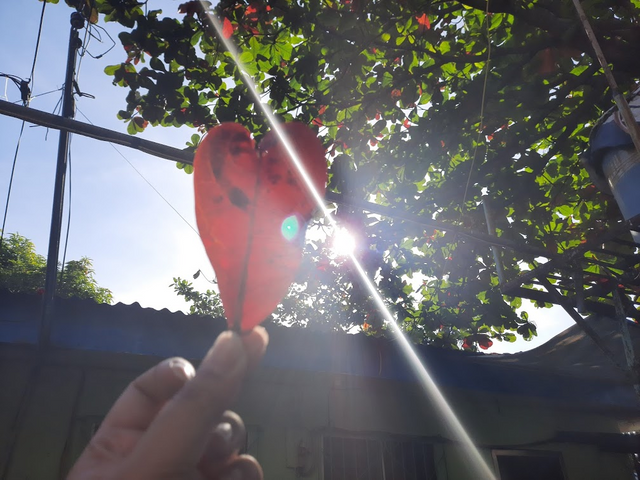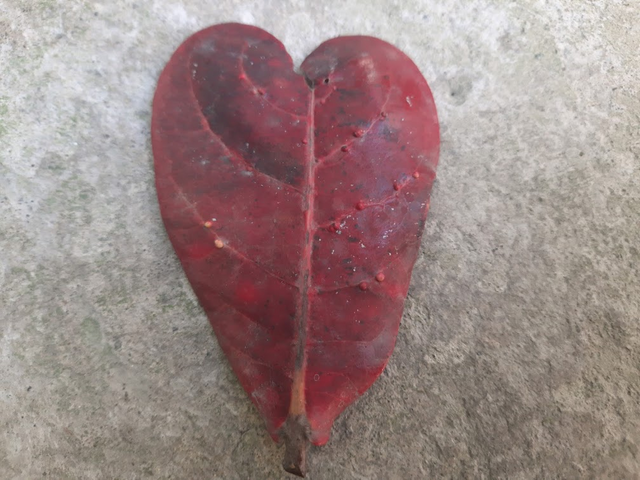 As I was sweeping, I found this heart-shaped leaf. So, I took a photo of it, with the "komorebi" (light seeping through leaves) in the background. Just don't mind the wires all over the place. XD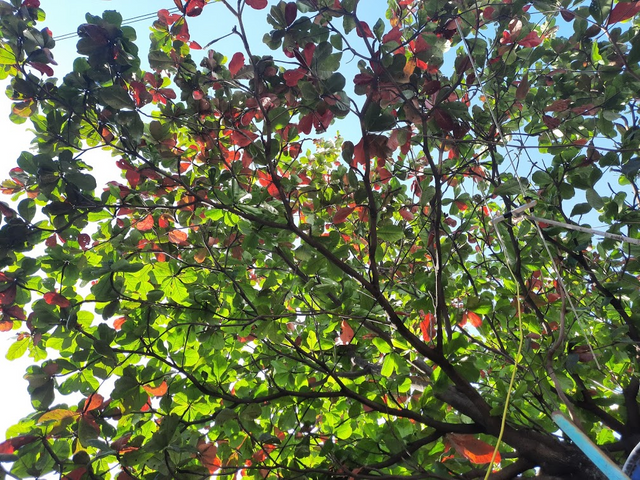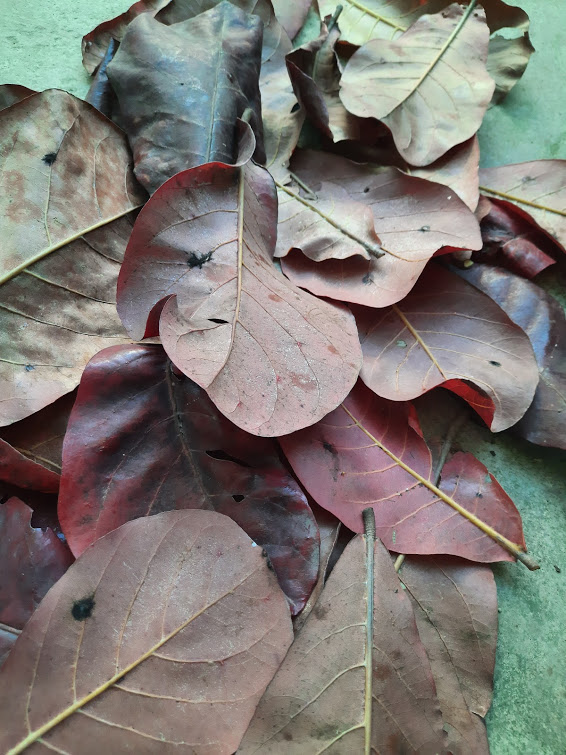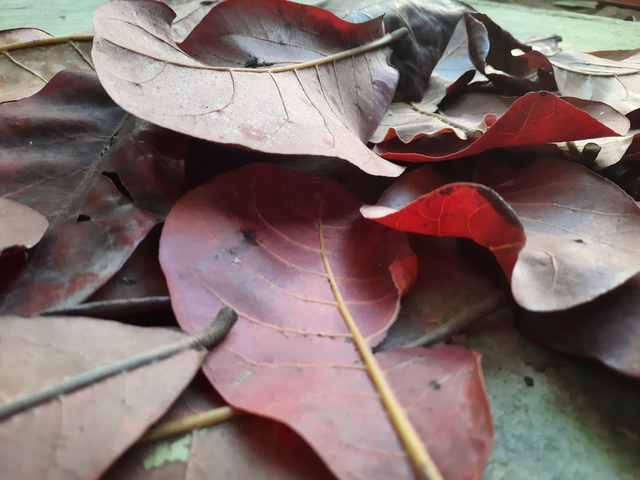 As you know, the Philippines only has 2 seasons which are wet and dry seasons. However, this tree in our front yard experiences autumn a couple times every year. I have swept the fallen leaves, but once the wind blow it'll be back to square one.
hahaha
When every leaf turns brown, there'll be a mountain of falling leaves. So we have to sweep a lot.
lol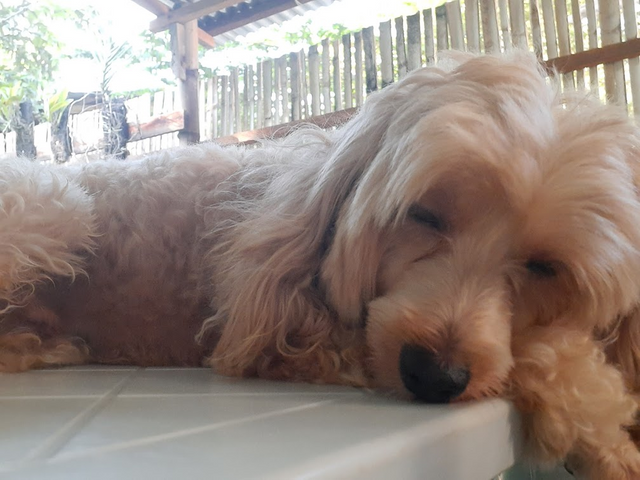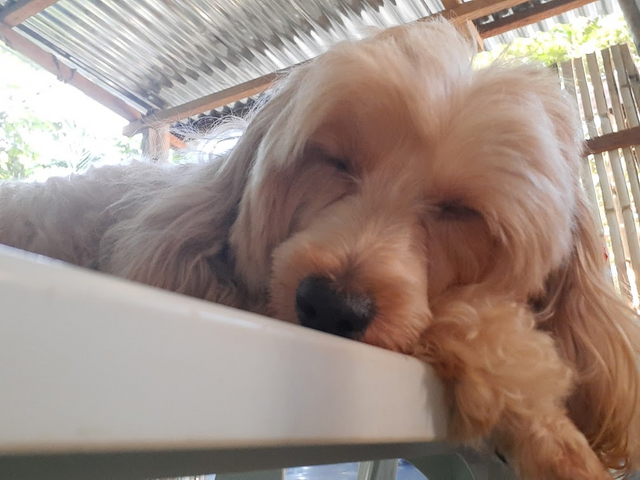 Hey Arashi!!! Wake up... It's already morning. Why are you still sound asleep? Isn't he a cutie? He must be having a lovely dream. <3 And since I took pictures of Arashi, I also took pictures of other animal friends. Can you find the bird in this picture below?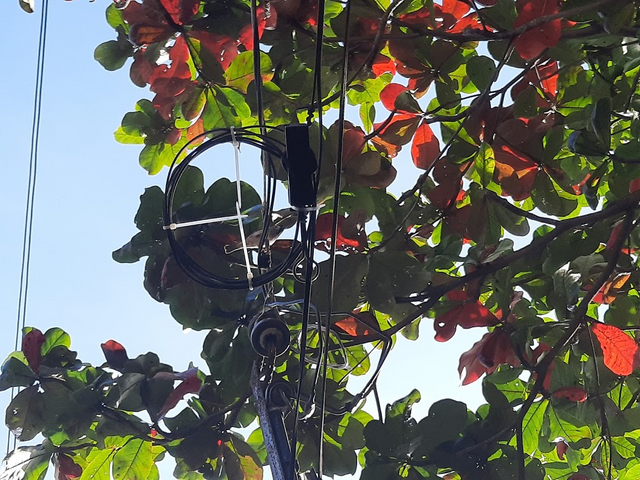 If you see the bird, comment down below. ;)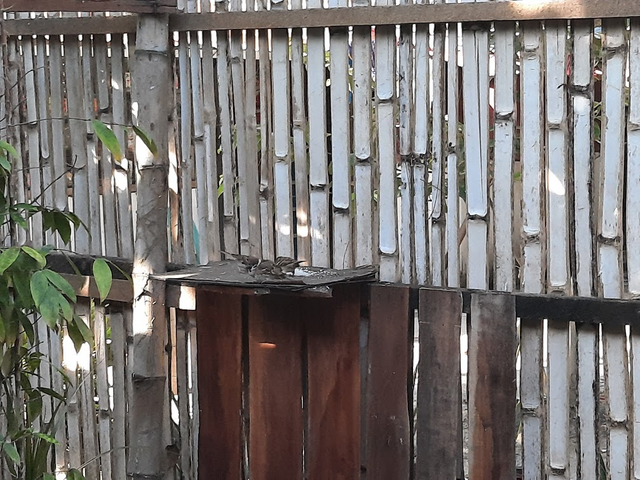 They're having their breakfast. It's a zoomed photo, since getting near them would make them fly away. :( I would like to get a better picture of them, though. Maybe next time?
Hopefully
And yeah, those are the shots I got this morning. :) I'm going out in a couple of days since it's mama's birthday... I hope to take some shots from the outside world by that time.
lol
Thanks a lot for dropping by! Until next time! (^^,)/
---
Posted via Marlians.com