Good night to all! 
We had a time without posting, but we came back, today we'll talk about the concept of this set.
The idea came out of a conversation about what human beings can come to represent, we all end up being vibrational antennas, all we think or talk about is a reflection of what we give and attract into our lives.
Hence the concept, with the big question, "Are you light?" Why this question? the answer is simple, the aura of the human being goes by levels, reflecting light, according to the situation of the person this can vary, there are dark beings in this world, is something that we cannot deny, beings that only want to do wrong, whether or not consciously.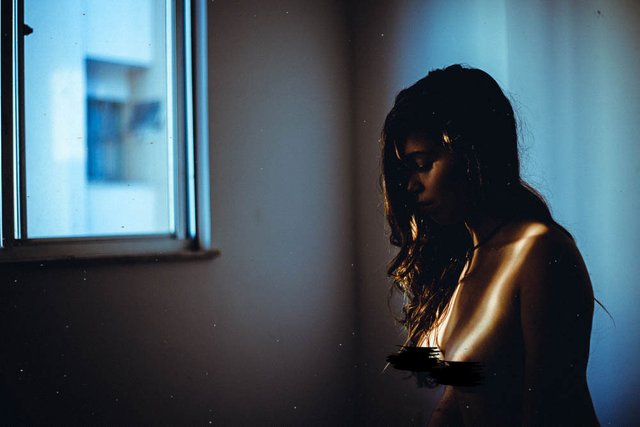 But, if you are a being of Light all that good experience of life, opportunities and all that encompasses the inner evolution will come to you, but don't forget something important, that depends on you, perhaps, You already are but you need to reinforce that or you are just a being who does not emanate that light, so I invite you to reflect, and in turn, meditate to reach that high frequency, we can all be High Light entities, make your life and the world something better.
Photography: @redrum_shooting (Instagram) 
Model: Maria.  
From this moment we thank all who are going to join us to grow this project in which you will also be part, if you have suggestions, tips or comments to each post we would very much appreciate it, to grow all at once. All that is collected here will be used to make improvements takes for you. 
Follow us at Instragram to see more: @tng.visual
The best energy for everyone, see you in the next post.