Where It All Began! Visiting The Town Of Tequila, Mexico
---
Tequila, Mexico. No, it wasn't named after your favorite distilled beverage. Tequila, the beverage, was named after the town. Originally called Santiago De Tequila, the town was founded in 1530 by Franciscan monks.
In 1600, Pedro Sánchez de Tagle decided to build a large scale distilling operation based on a local fermented beverage made with the local agave plant. He also introduced the idea of cultivating this plant, native to the region, on a mass scale.
Sánchez de Tagle's efforts can arguably be the reason that so many of us enjoy Tequila as we know it today.
When driving into Tequila earlier today, the horizon often had a blueish hue thanks to the expansive fields of blue agave growing nearby. No matter what direction we looked, there was more agave!
---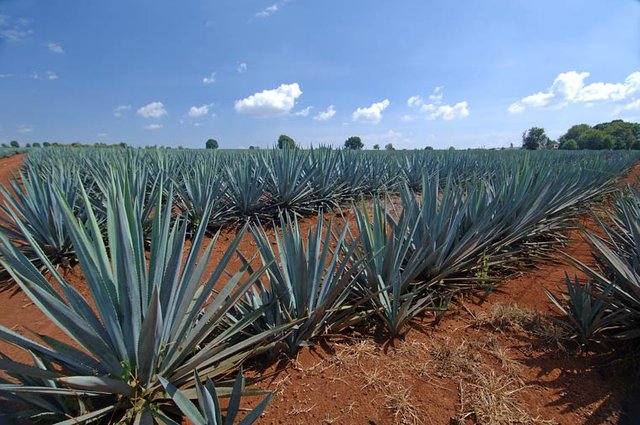 ---
As we drove into the town, we saw quite a few shops along the side of the road selling alcohol. We decided to stop to see what they had because, when in Tequila...do as the Tequilans do.
---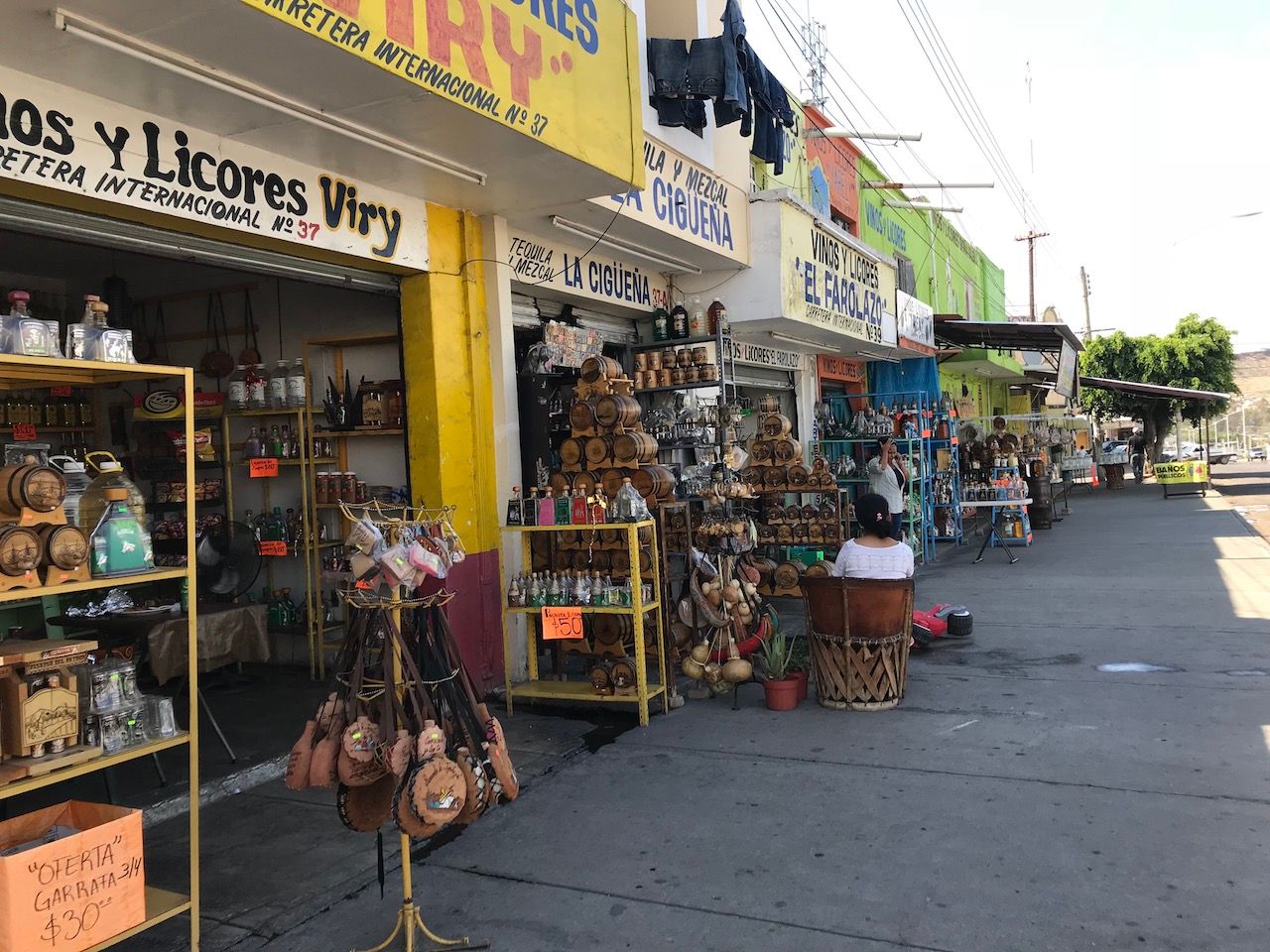 ---
After tasting a handful of tequilas and liqueurs at this shop, we decided to negotiate for a lifetime's supply of their delicious "artisanal" añejo tequila. 5 liters to be precise.
---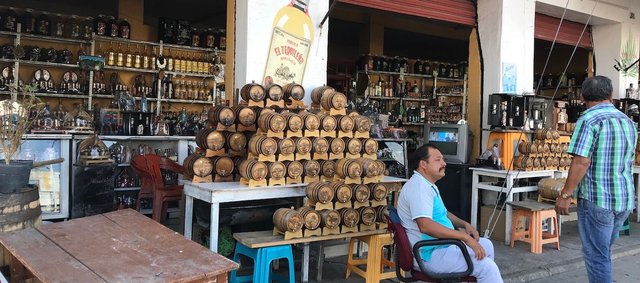 ---
He was asking 400 pesos ($21.55 USD) originally. In actuality, we probably would have paid that, except we wanted to walk around first and he dropped it down to 350 before we left. We managed to get it for 250 pesos ($13.47 USD) thanks to our elementary-level bargaining skills (and probably making him nervous after we tried a few neighboring shopowner's tequilas.)
---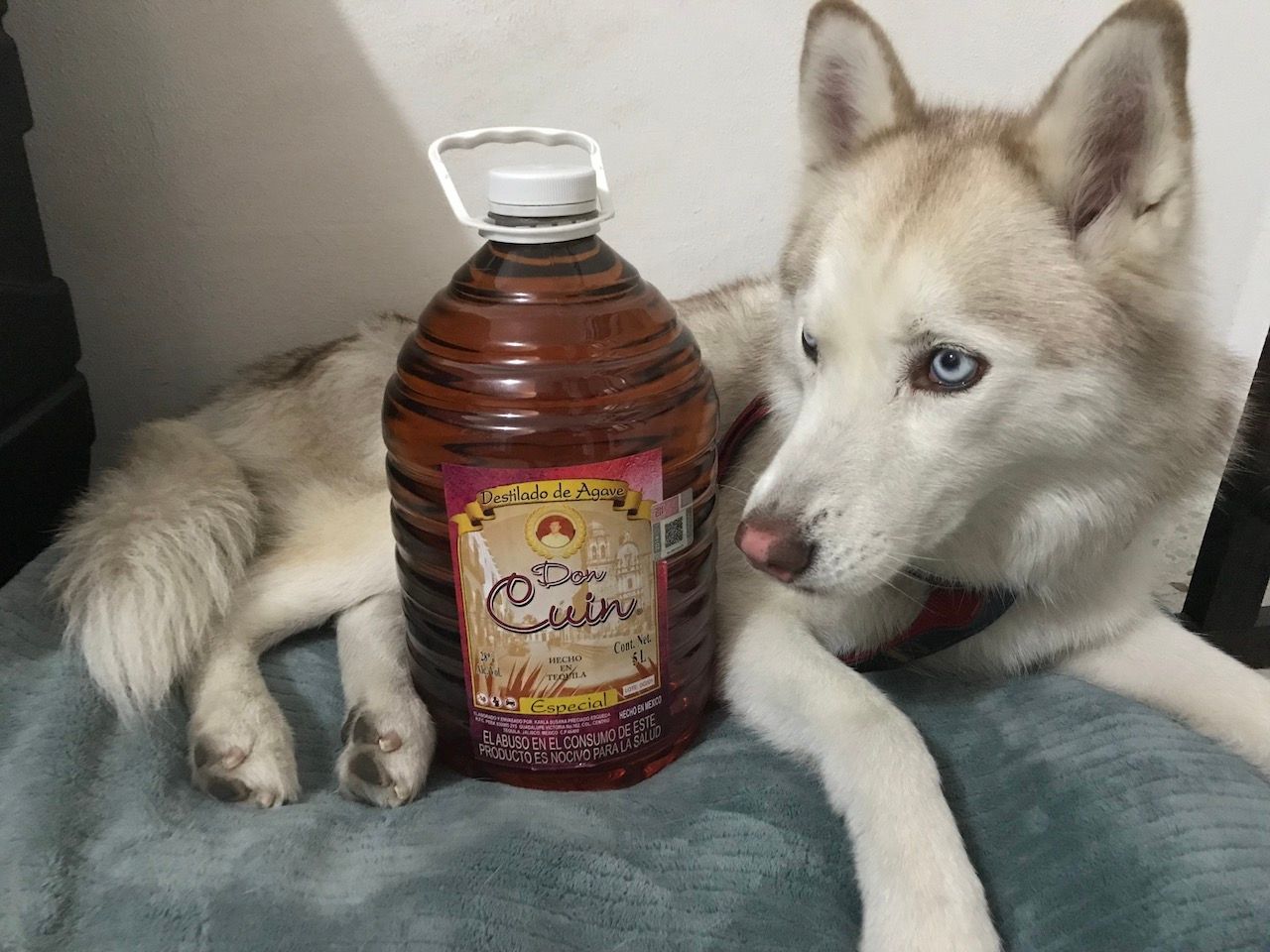 ---
After buying the largest quantity of alcohol we had ever acquired in our lives, we headed over to El Centro to do some exploring. We had heard it was a pretty cool town but didn't really know what to expect (as per usual).
We thought it was pretty awesome that they offer tours around the town, though that's not the cool part. They'll take you in a tequila barrel, jalapeño pepper, or a guitar-shaped bus. How great is that?!
---

---
Built in the 1700s, the Church of Santiago Apostol is the most prominent structure in El Centro, standing far above most of the buildings.
---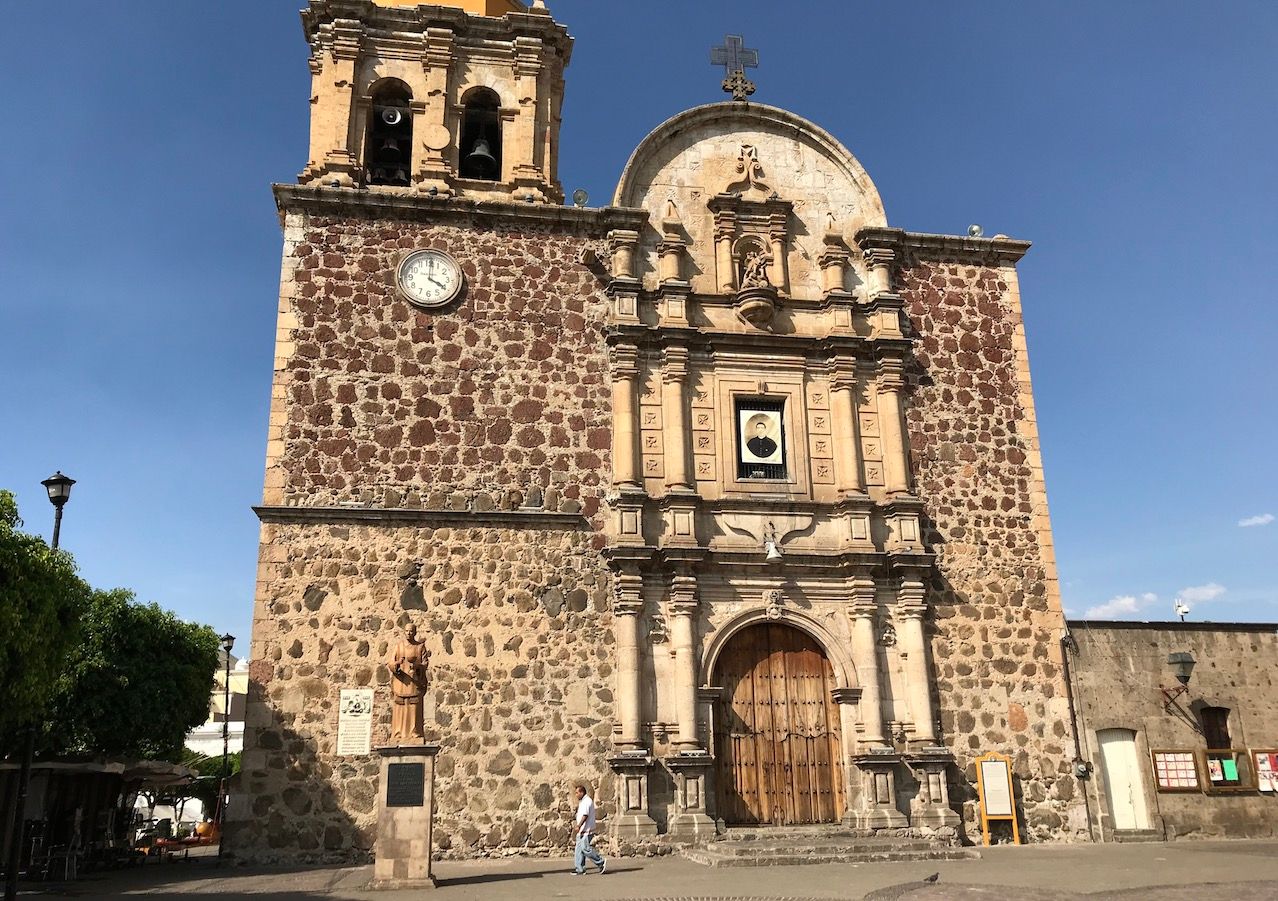 ---
We didn't have a lot of time to spend in Tequila because we had to hit the road and get to Guadalajara before dark. We're slightly ashamed that we didn't even try a margarita while in Tequila.
But, before leaving, Maddie had to get a snack for the road. Grilled corn, freshly cut off the cob, combined with lime, cheese, sour cream, and salt. That came to 30 pesos ($1.62 USD). It wasn't as good of a price as the 10-peso deal we got from the "corn (elote) man" in San Blas, but still tasty nonetheless.
---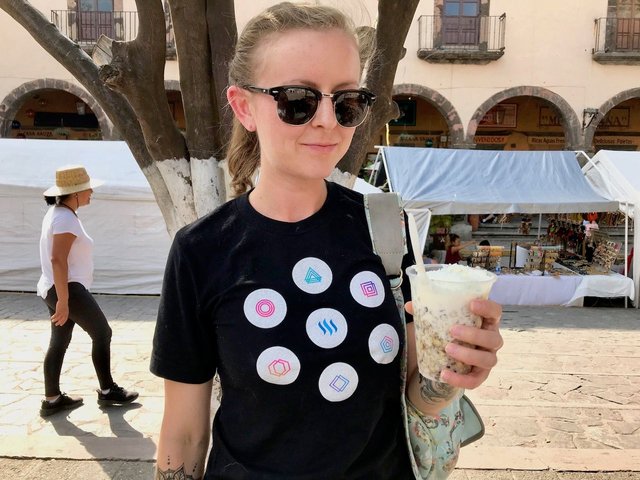 ---
This was a pretty interesting town that we'll have to explore more while not under such a time crunch (and where one of us needs to drive safely afterward).
---
Curious to learn more about us?
Check out @wadepaterson's 20 Questions with TangerineTravels.

Until next time,
@sharingeverybite (Maddie)
@shenanigator (Jordan)
(and Laska the Siberian Husky)

If you enjoyed this post, follow us @TangerineTravels