It took us some time to decide to move to the coast. The main factor for moving was family, the cost of living and generally a more balanced and slower way of life. We used to live in a commuting area for London and the amount of housing was booming and villages were becoming very transient places losing much of their charm.
Against moving was the lack of work for me (IT Operations Management) but we decided to take the plunge.
Back to the good things...there's lots of different things to do! It's a great place to live for the kids as there's a never ending supply of bouncy castles, fair rides and arcades. The horse and cart rides are more my pace and make a very pleasant treat. We tend to not do it too often so it doesn't lose it's charm. This evening I decided to process one of my photos from a few years ago. It was screaming black and white to me so that's what I did. I also added some grain for that old film effect but I didn't want to go too crazy with it.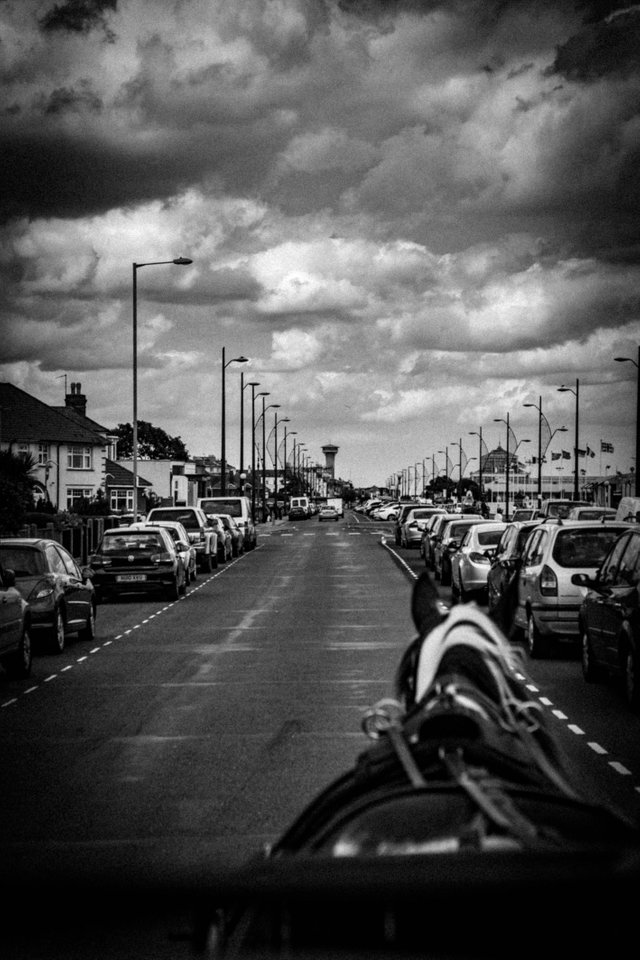 We may have to go again this week as I'm off work and the kids are just halfway through their school break.