Sod's law, I've taken a few days off work this week but have spent much of it feeling rotten with a heavy cold. However, against my best judgment I decided to head out into the cold yesterday to see the seals at Horsey Gap on the Norfolk Coast. I often see seals just off our local beach but they very rarely seem to head onto the beach which is I guess down to us annoying dog walkers. Horsey is well known for being a favourite of the seals and is where many head to have their pups.
It has been a while since I've headed out with the camera and its nearly two years since I went to Horsey. I think we visited around March/April time previously and although there were lots of seals, the pups had matured. That wasn't the case on this trip as seals seemed to be popping out all over the place!
I parked the car (£3 for two hours) and headed for the dunes. Much of Horsey is roped off but visitors are directed by a team of volunteers who keeps both visitors and the seals safe. I was greeted by an awesome view the moment I arrived! Mum was keeping a close eye on her pup.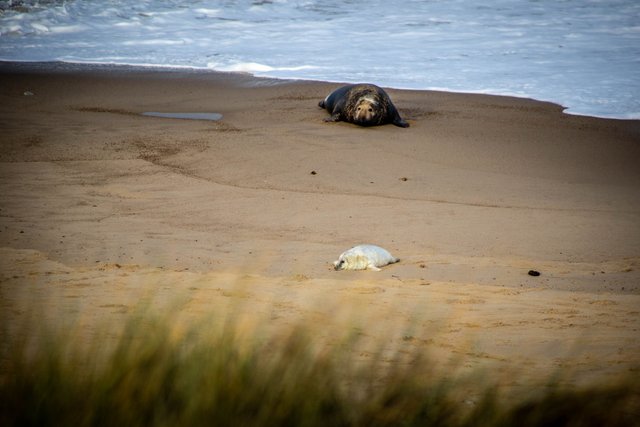 There seemed to be new little families spread about all over the place! The new born pups are covered in white fur.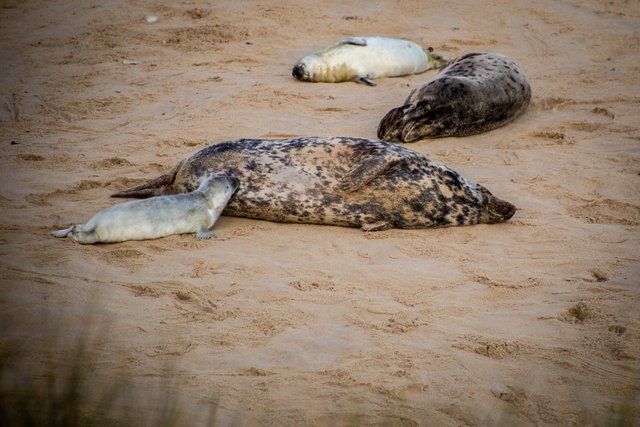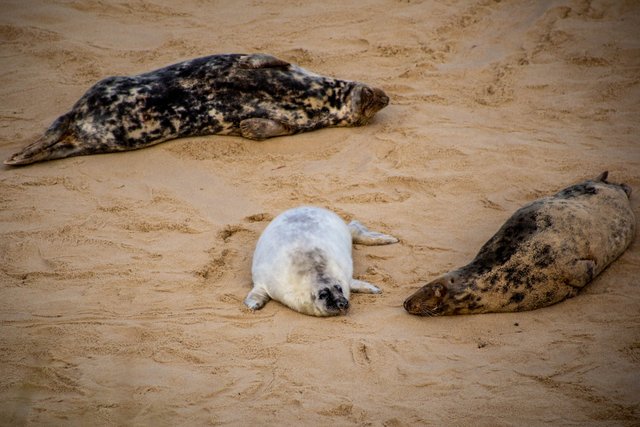 I found this newborn a little way from its mother. It was playing, digging its way into the sand and reminded me of a puppy dog.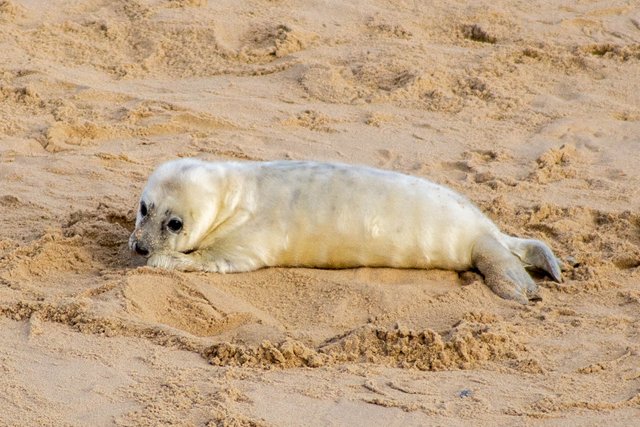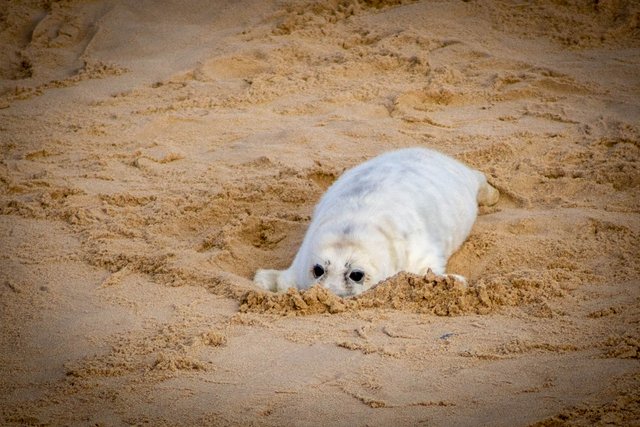 I fancied a little black and white and thought the contrasting shades in this photo would do the trick.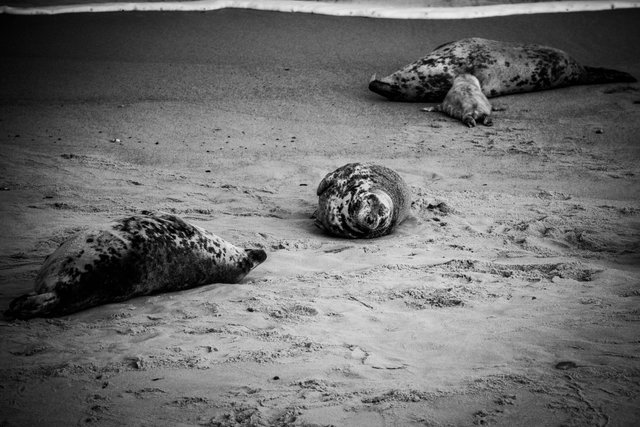 A chalk board located in the carpark suggested over 1000 seals had been born so far this season. I'm not sure I'd fancy the job of trying to count them! This was the view looking south.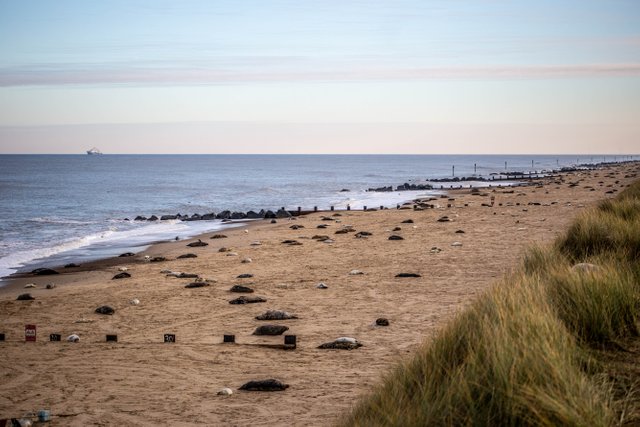 This little one had found its way up onto the dunes. Pretty amazing as they're a good 10 ft above the level of the beach. It was old enough to have lost its new born fur and was turning grey.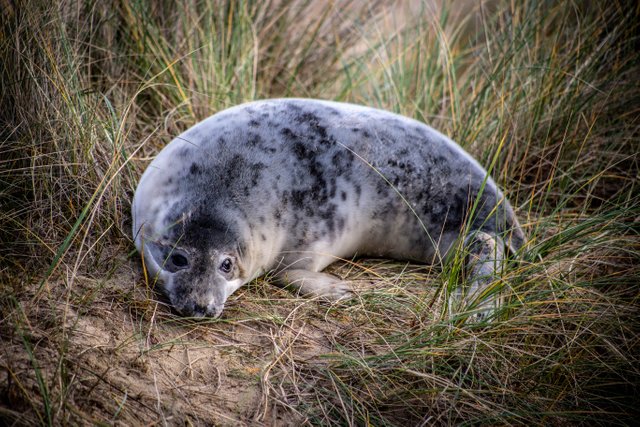 Mum was resting close by. I assume this was the route the pup had taken to get onto the dunes. The pup was balanced on the mound to the left.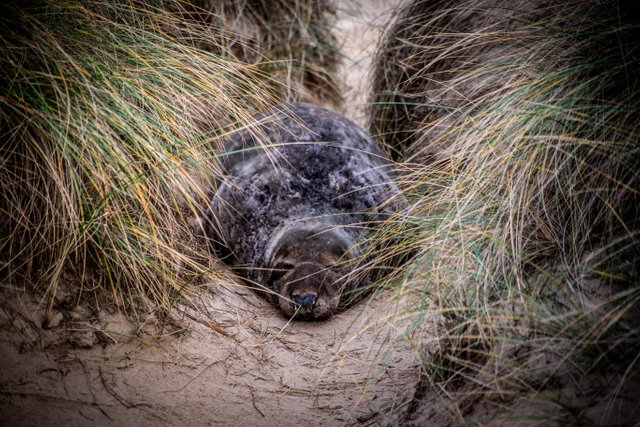 This one decided to strike a pose for me.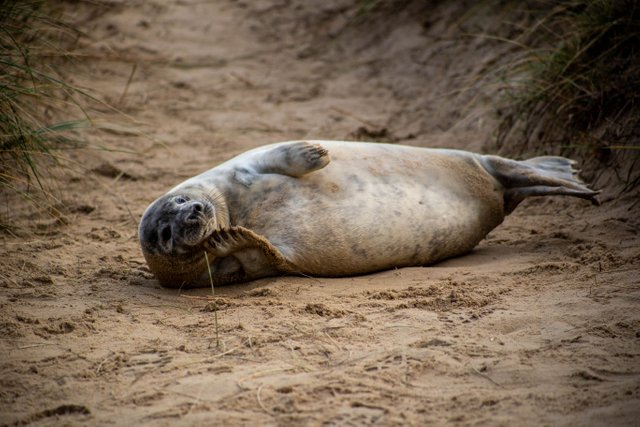 This one decided to power up on the cuteness level...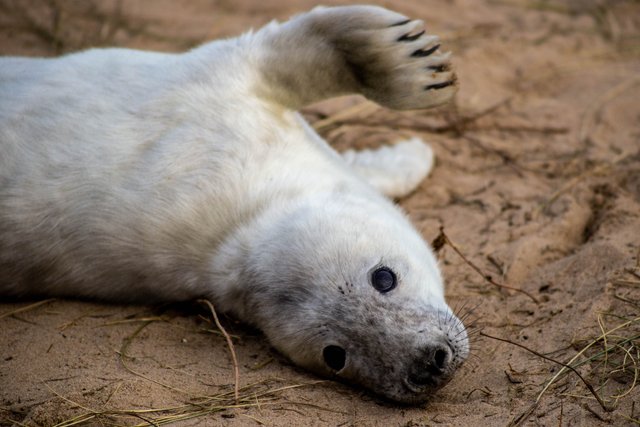 ...and this one seemed to have a massive grin on its face.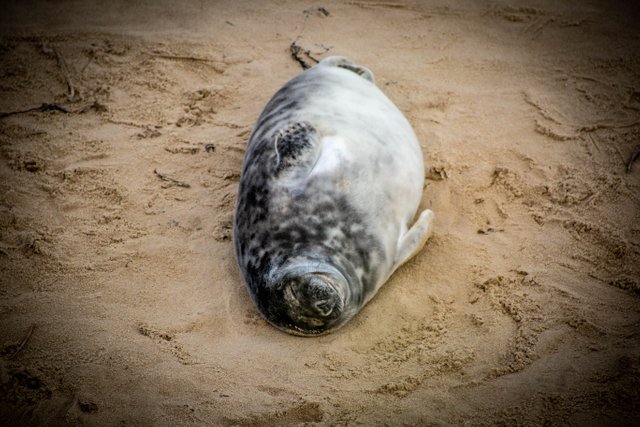 The evenings a drawing in really early these days so I was treated to some lovely views across the landscape looking inland.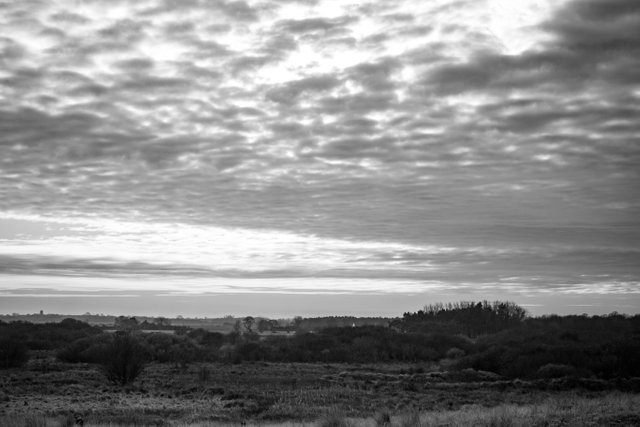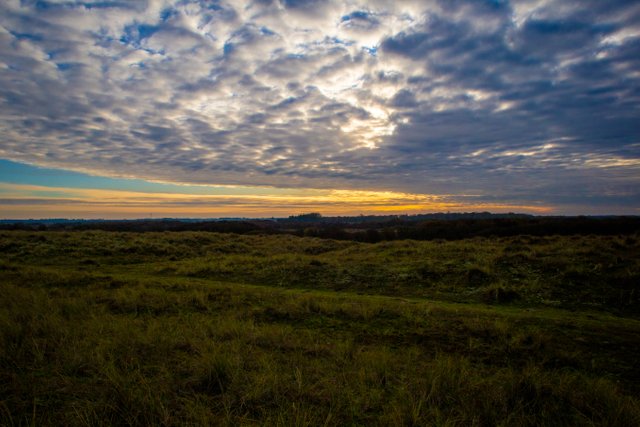 A not so pleasant view was this seal which had managed to get some form or ring around its neck. Thankfully an eagle eyed visitor had spotted it and notified the wardens. I understand the RSPCA were called to come and assist it. There were examples of this last year with frisbees and local stores stopped selling them. We need to be more careful with the items we lose or discard. It isn't right that nature should pay the price for our stupidity and ignorance.