Scotch Broom.
It's everywhere. It seems that people either hate it or love it. There are also people who are indifferent to it. I am one of those people. Despite whatever reason some people have for hating it, it does become quite lovely in the spring.
Much like a cherry tree, these plants have a visually explosive blooming period that is quite nice to see.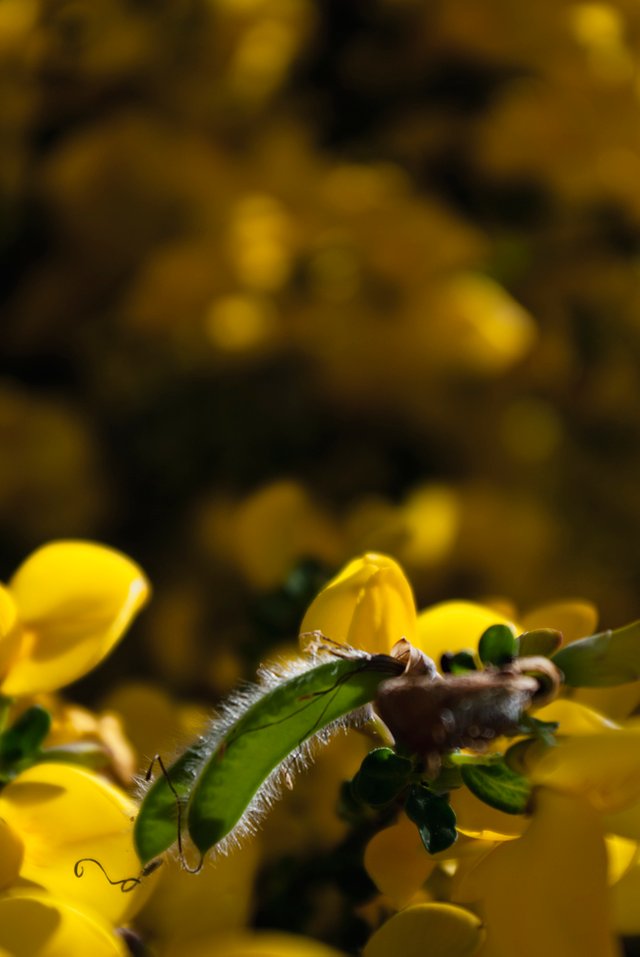 Fluffy, buttery popcorn sprinkled over the landscape.
A swath of it imposes it's tall bushy presence just yards from our home.
Such brilliantly tinted flowers adorning the thick canopy of green woody stems and branches.
A dark and foreboding forest in it's own right.
Safe and sheltering for small critters...until a cat wanders in.
Well thank you for stoppin' for a spell in my spot o' the rock, nice to have you.
I hope you enjoy what you see here on my lil' blog and feel like following along, maybe even toss some loose change in my jar every now and again.
Cheers,
Speck.
About Me