Everyone will be heard about the bear because this animal is as dangerous as a lion. Only 8 of its species are found in the whole world. Talk about some interesting facts related to the bear.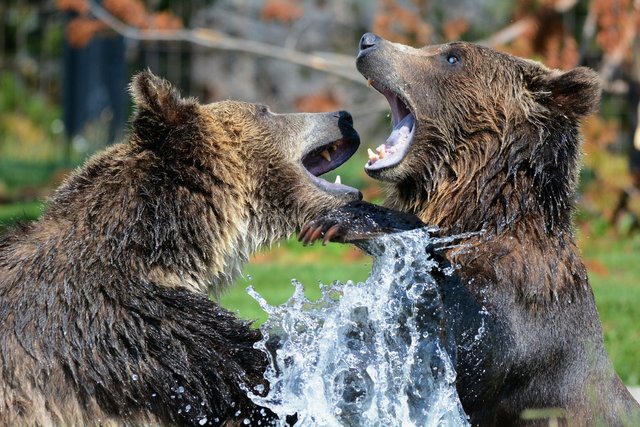 Perhaps you do not know that the sides of the bears are shaped like a bow so that it can balance and improve their weight.
The bears are very sensible, they are not easily trapped in the hunter's trap, and even recognize the trap laid by the hunter too.
It is a matter of great surprise that forest's free bears live only for 30 years but the bears in the zoo cage live for 50 years.
*If we talk about the speed of the bear, then it can run at 65 kilometers per hour, meaning that the equivalent of a horse. The world's fastest man, Usen Bolt, can run just 45 kilometers per hour.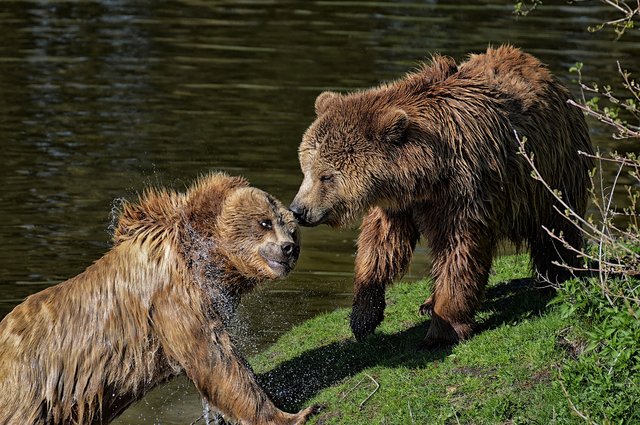 Bear's heart beats 40 times in 1 minute, while the heart of the sleeping bears beats just 8 times in 1 minute
The bears can stand on two legs like humans, if we look from such a distance, then it looks like a person stands.

Perhaps you do not know there are no evidence of bears in Australia, Antarctica and Africa, but scientists have not been able to reveal the skeletons of most bears in Africa.
So friends these were the amazing facts of Bear
I hope you like it