I dropped by a gallery of Insadong in Seoul. Insadong is famous place for the tourists.
It is a place of korean tradition. Originally there were lots of antique shops in Insadong.
So tourists can purchase the small imitations of the relics.
One thing famous but the antique shop is gallery and museum. There are many galleries and museums. Mostly museums in Invading are small private, but very specific professional museums.
So if you visit Seoul, you need to tour the museums in Insadong.
One day, one flank card in front of a gallery made me stopped. The title was 'Gyeongju'
The painter was Park Daesung. He was very prominent painter in Korea.
He'd never learned drawing in official school. He had studied painting by himself.
He lost his one arm by the accident.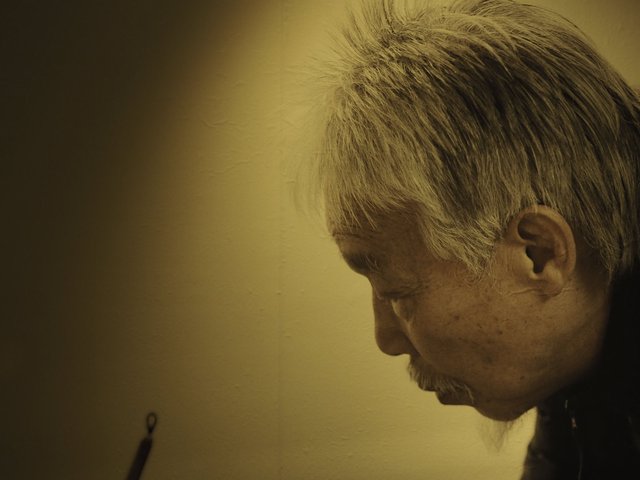 He have lived his life dramatically, and more over, he have painted relating to Gyeongju and the relics.
I had tried to look around his works, then by chance I could look at the gallery.
So it was lucky for me to watch his works in Seoul.
Fortunately I brought the camera at that time.
Taking photo was allowed without flash.
At first flower in gallery.
I saw a women looking the painting which was as wide as whole wall of the room.
Her pose was so impressive, so I took the photo of her without permission.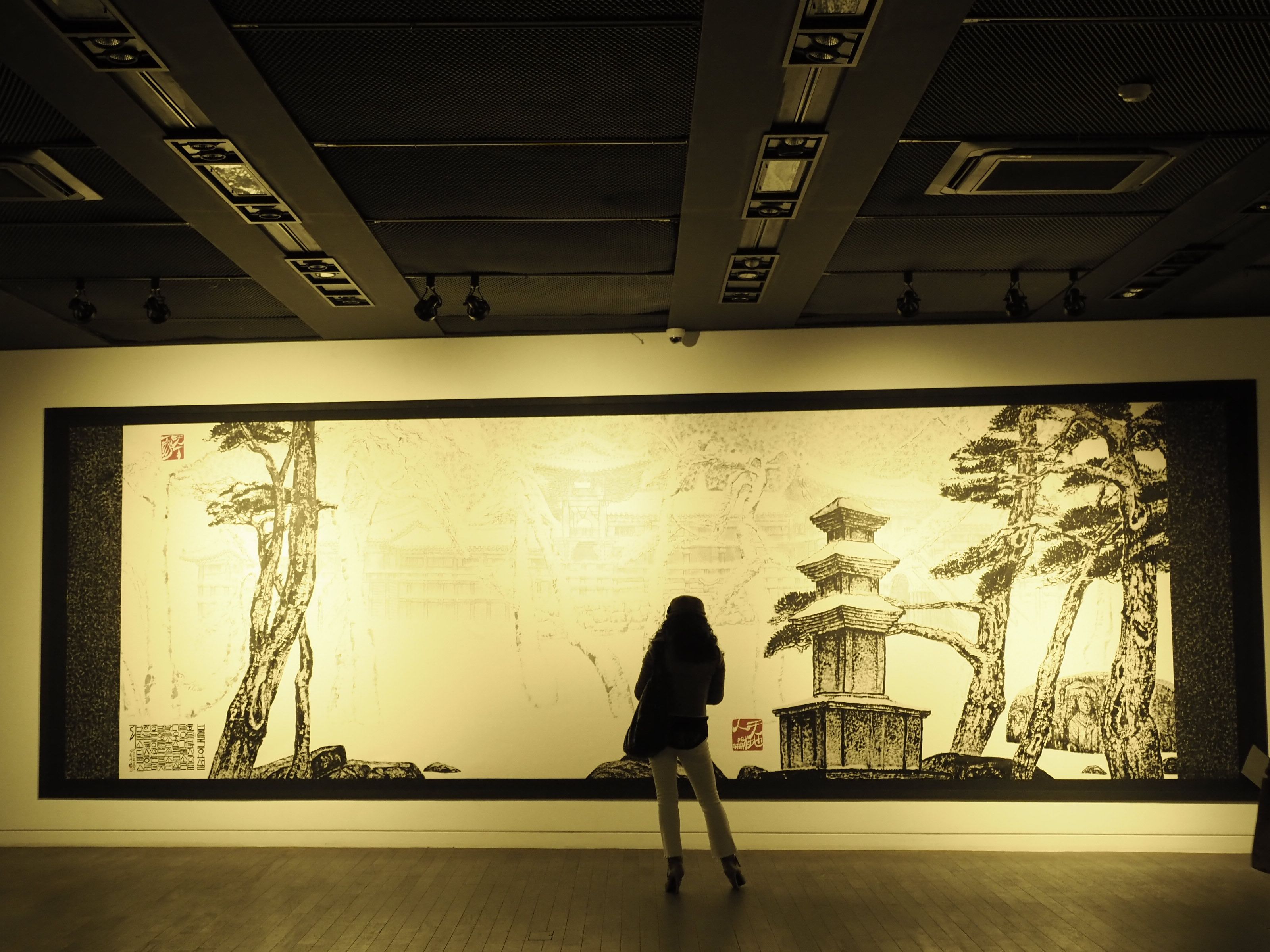 I took several shots, his works were closely related to historical relics.
Below shows us whole image of Gyeongju.
The way he expressed Gyeongju was so interesting.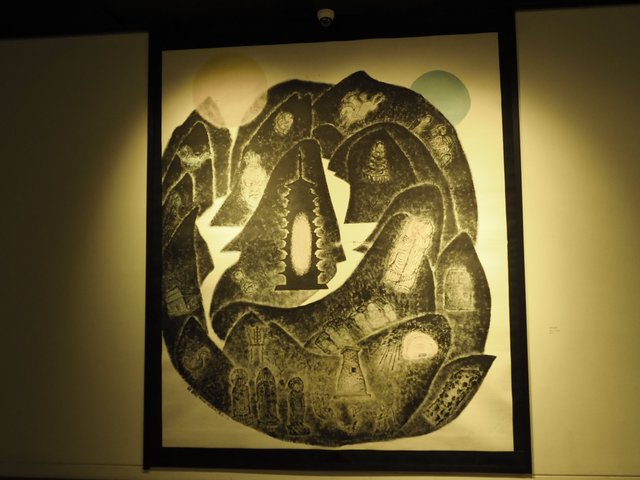 Below is the pagoda and Buddha statues on the rock.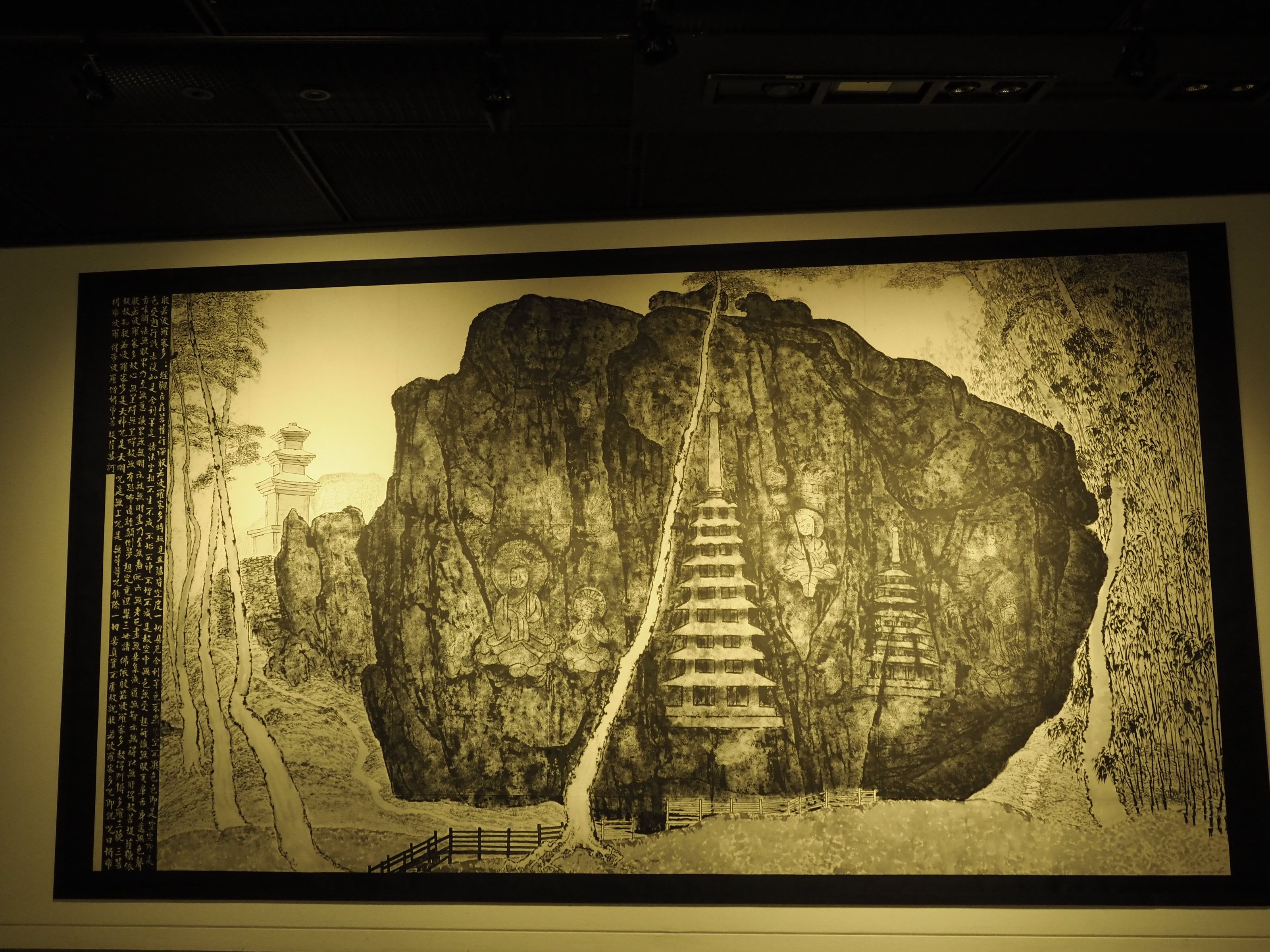 Below is the Bulguksa temple and the pines.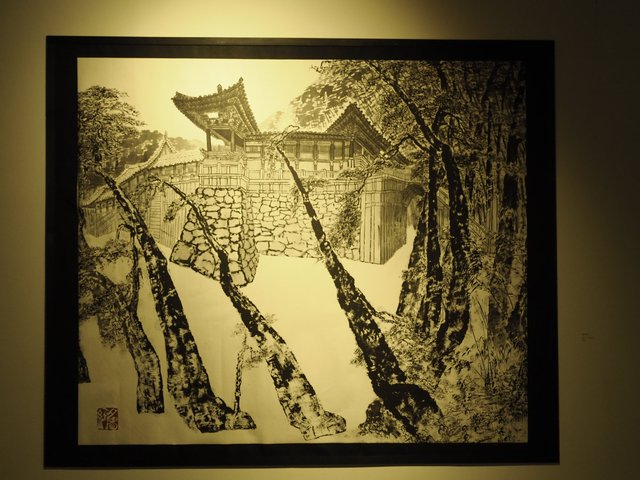 Bull fighting.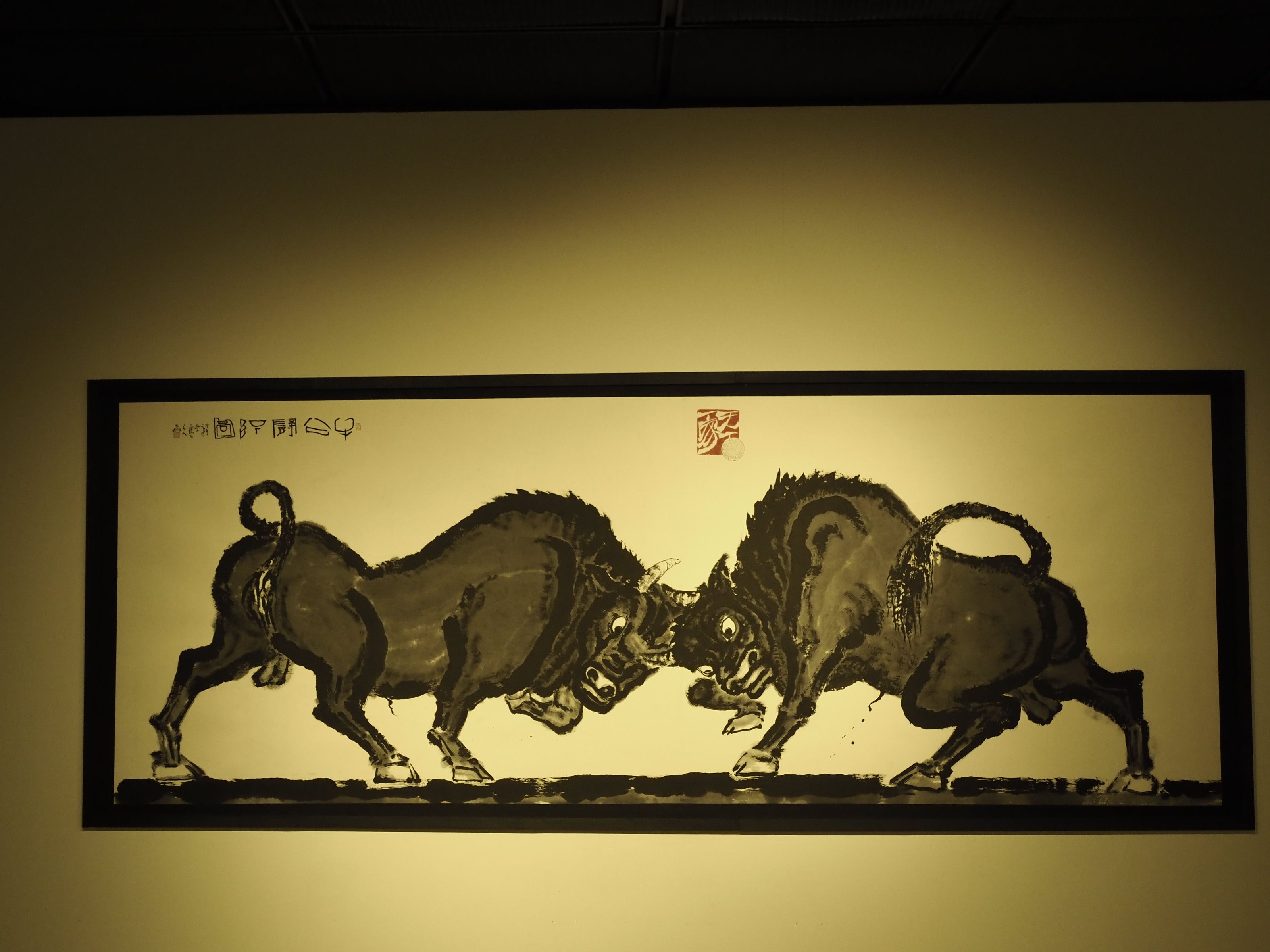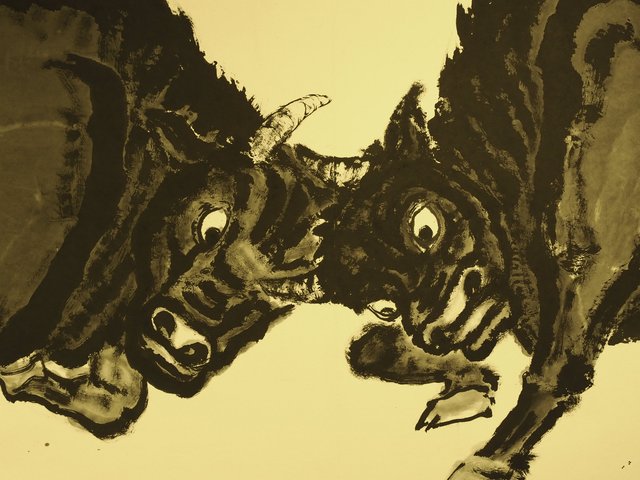 Dragon and ball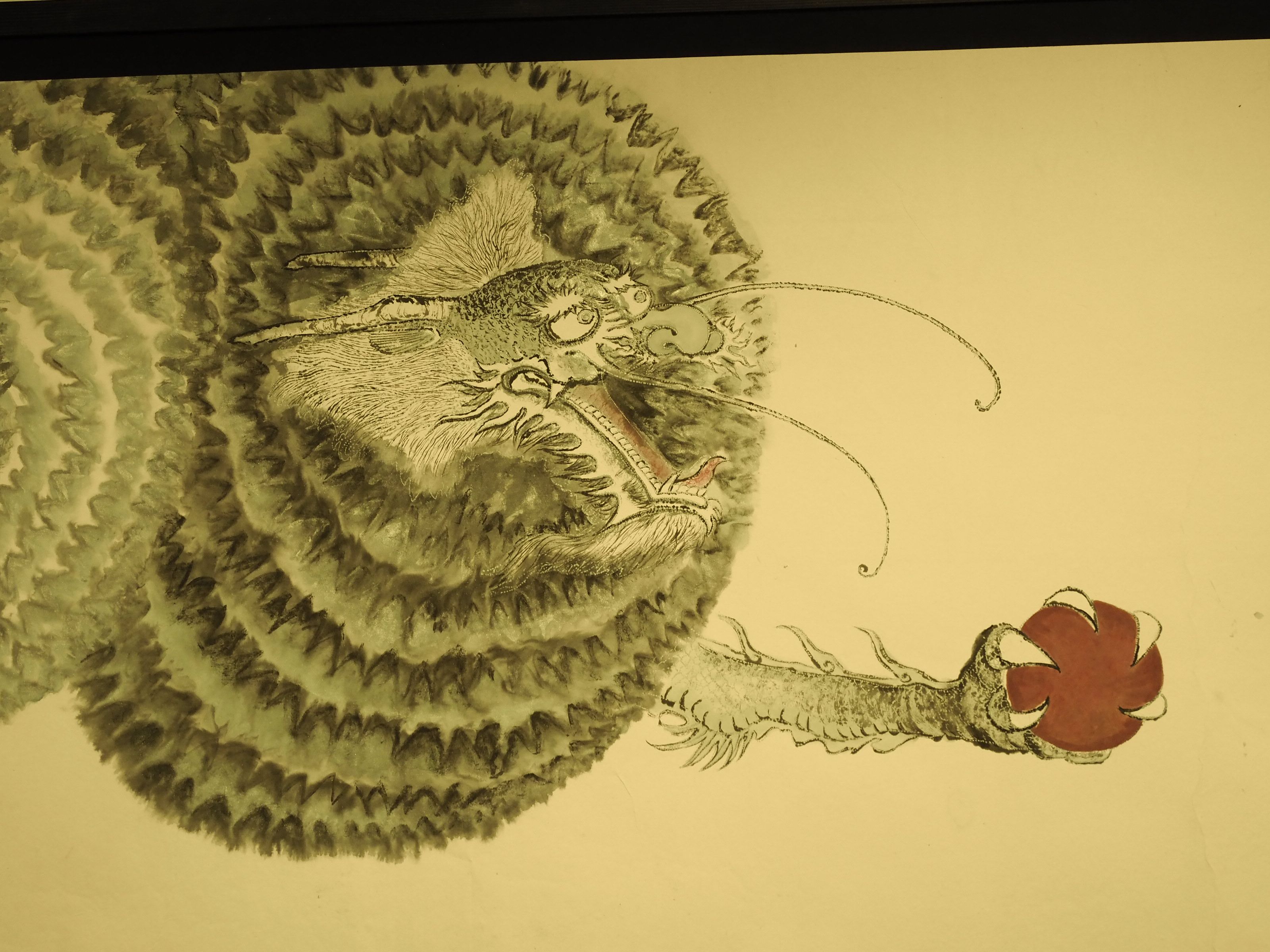 Calligraphies were exhibited also.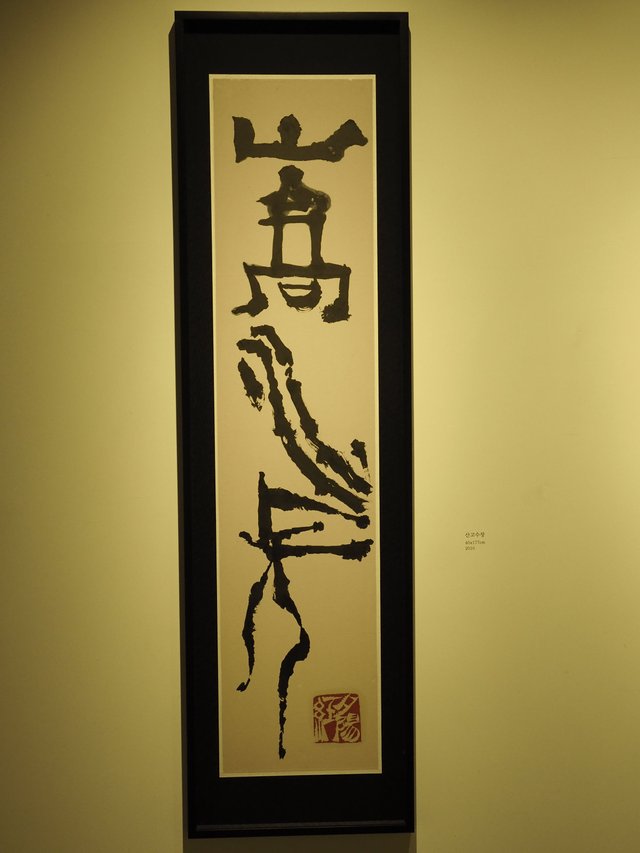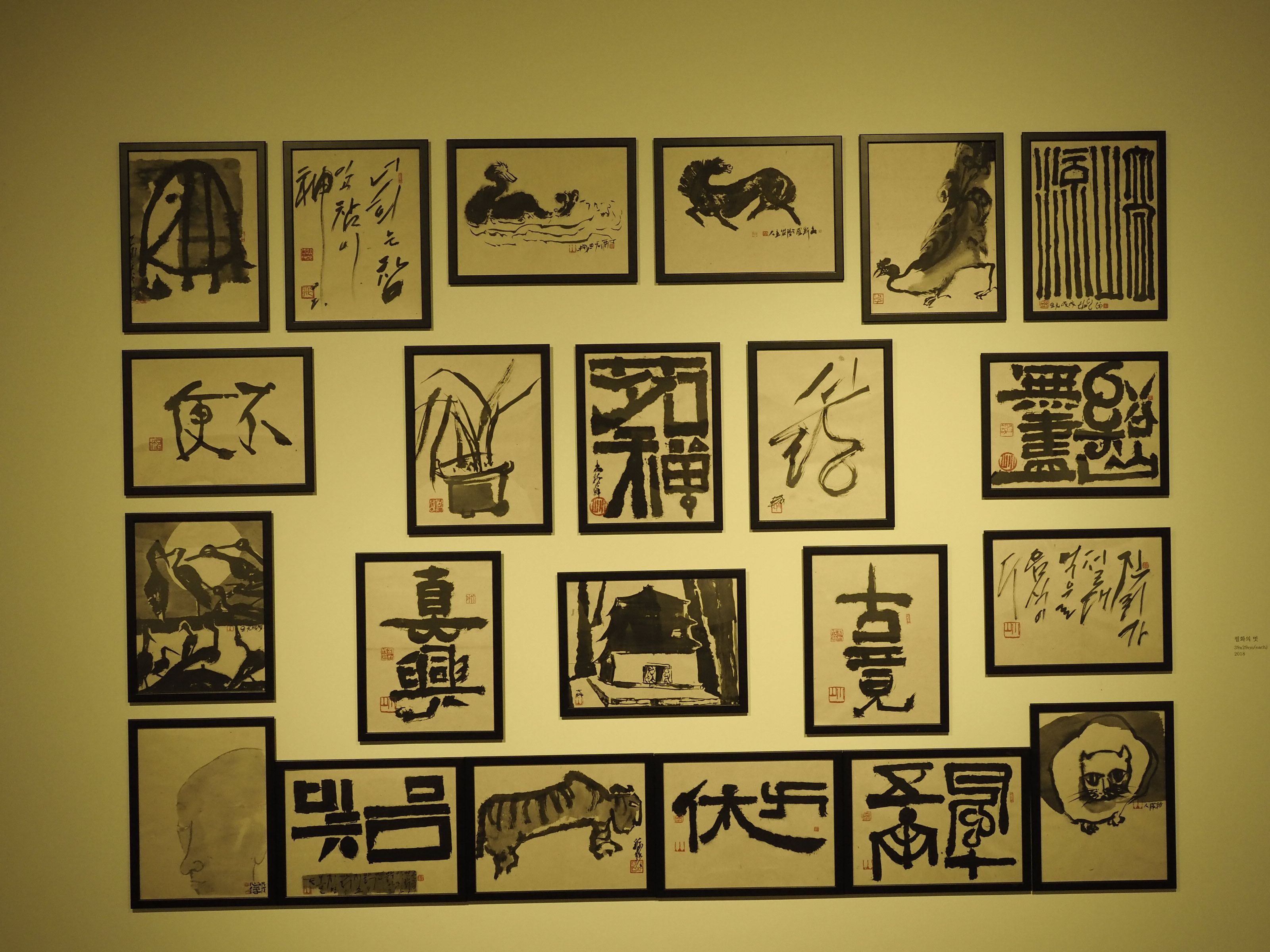 It was unexpected pleasure for me.
I made a mistake in taking the photos. It was too dark.
Thank you for visiting.