Where Eagles Fly : Santa Ynez Mountains ~ The Stunning Beauty of Sacred Point Conception at Dusk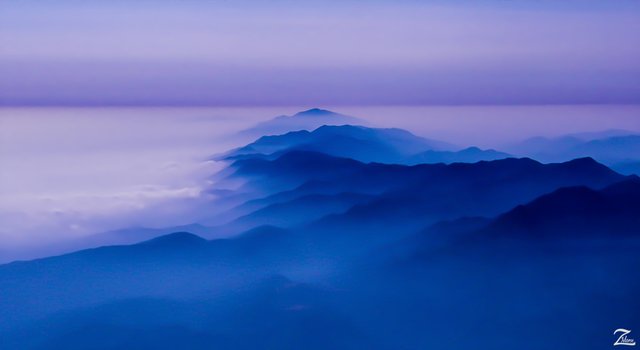 Click On Image To Open Full Screen
These are the Santa Ynez Mountains which run alongside the California coastline (on the left of the mountains in this image) from Carpentria up through Montecito past Santa Barbara, Isla Vista and Goleta all the way up past the Gaviota Pass to the sacred Point Conception, California.
All of these small communities are obscured by low lying tule fog coming in from the Pacific Ocean in this image and what is interesting here is that if you notice, the fog also is on the right side of this photo, meaning on the other side of the Santa Ynez Mountains. This is because at the end of this mountain range, at that peak up on the top middle of this image, the coast abruptly turns north (to the right in this image) and heads up towards San Francisco. 
The First Nations Chumash Tribes called this point "Humqaq" which means "The Raven Comes". in their ancient traditions this was a very sacred place... it was the "Western Gate", through which the souls of their dead would pass between the mortal world and their begin their celestial journey to heavenly paradise known as "Similaqsa". 
On the right side of the Santa Ynez Mountains in this image, underneath the fog lays the small ranching communities of Santa Ynez, Lompoc, Los Olivos, Ballard and Buellton. 
This image is one of my favorite images to print and a number of art collectors around the world have print reproductions of this image in various sizes.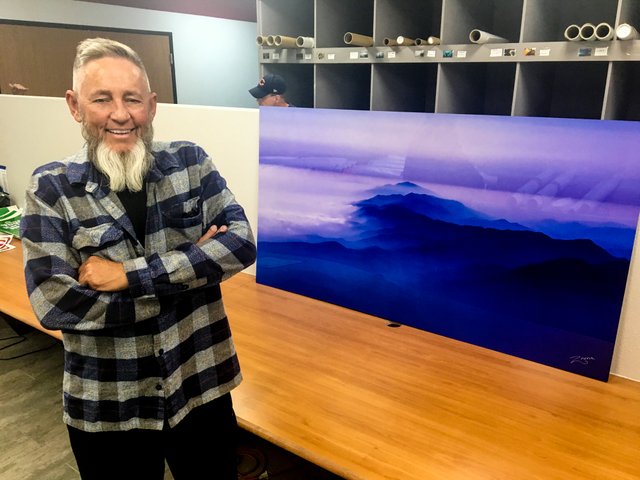 At The Printshop With A Small Print Reproduction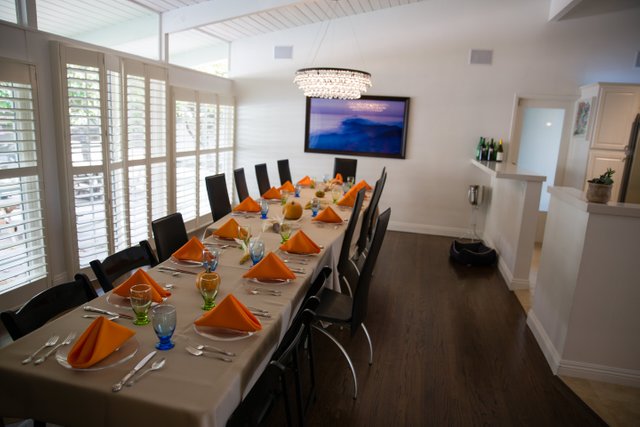 A Large Reproduction Print On The Wall Of Private Residence in Beverly Hills
I lensed this serene image of the Santa Ynez Mountains and Point Conception very late in the evening while exploring the wilderness of the Sespe Condor Sanctuary northwest of Fillmore, California. When I shot this image I was about 8,000 feet (2438.4M) above Ojai California. This image is from my ongoing project, "Where Eagles Fly";
---
About The Project
Where Eagles Fly - The American Wilderness Expedition is my personal mission to introduce people to these amazing locations that surround us. I am piloting a bush plane while exploring and filming throughout the remote back-country areas of North America to raise awareness of the 47% of the USA and 90% of Canada that remain unpopulated wilderness.
About The Author
My name is Zedekiah Morse and I'm a Bush Pilot, Photographer, Explorer and Filmmaker. I live in the Rocky Mountains and devote my time and resources to exploring as much of the world as I can by air. If you wish to watch a short film detailing how I do my work and this project, go here.
If you like what you see here upvote and resteemit so that others may experience these wondrous places.
And if you'd like these images to be part of your feed, follow me.
Thanks for your support and Yehaw!!