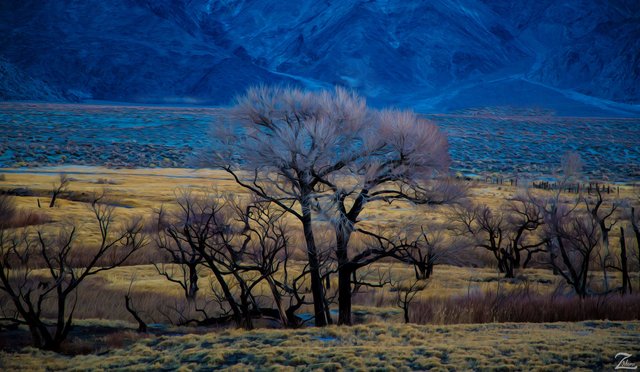 I lensed this image of mesquite trees in the winter on the high desert below the Sierra Nevada Mountains. I was camping with my bush plane and as evening dusk came I noticed these trees off to the north of the camp site. I thought they had a really peaceful yet melancholy energy about them. 
Because it was such low light I had to crank the camera ISO up high so it created a lot of noise in the image which I did not particularly care for. I used a digitizing tablet to brush in a smoothing effect which gave the image a slightly surreal appearance. 
I call this image "Evening Trees On the High Desert" and I have printed a few copies as Giclee on Canvas for a select few collectors. It is an interesting image when printed.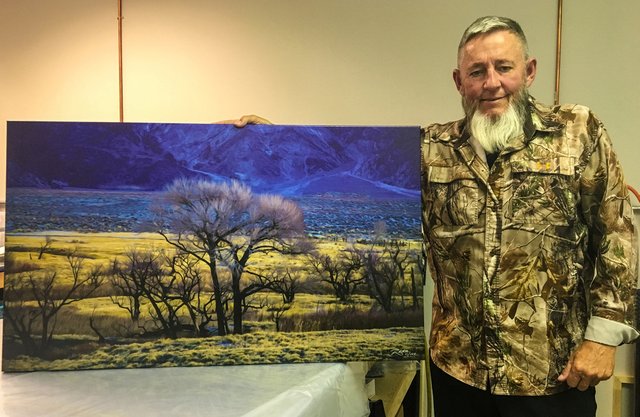 Take a moment to just open the top image full screen and soke it in as you let your mind wander around the image.
yehaw!!