Slowly and Surely Showing the Amazing Fruit👍👍🥰
Hello everyone! Its Monday once again and I praise God for I am here alive and happy to share with you some good vibes.🥰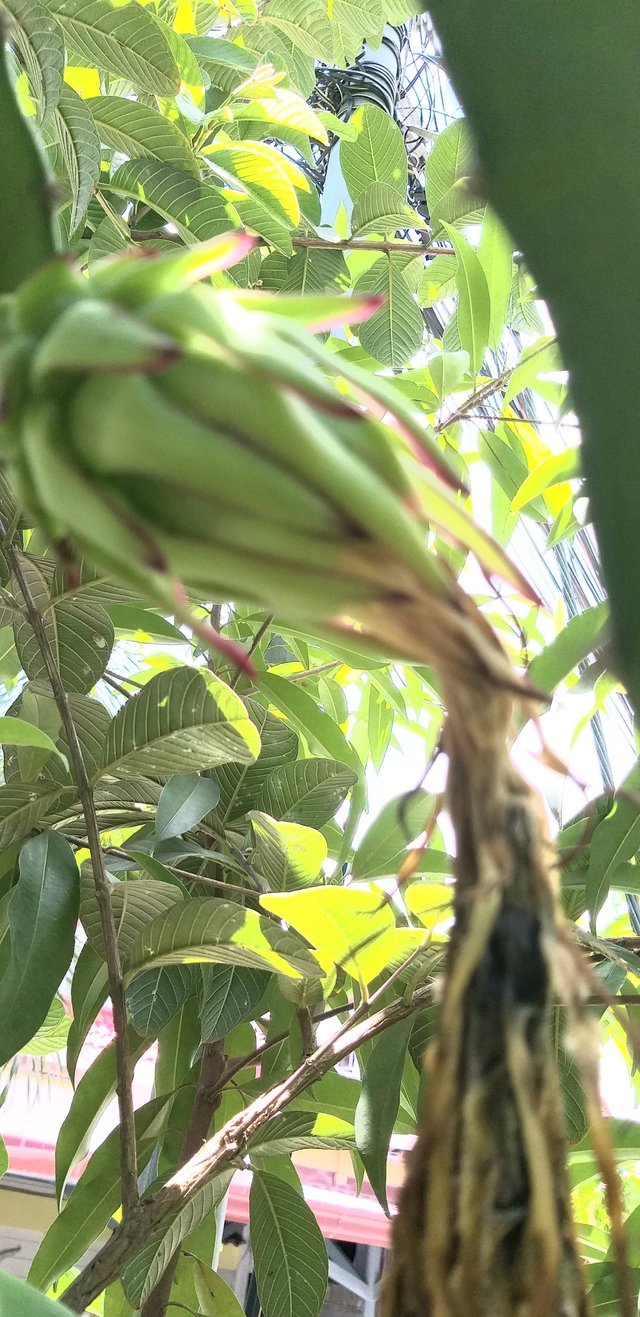 This is how our dragon fruit flower look like now. You can compare it from my previous post about this few days ago. You see the "tail" is beginning to wither. It is starting to become dry and shriveled.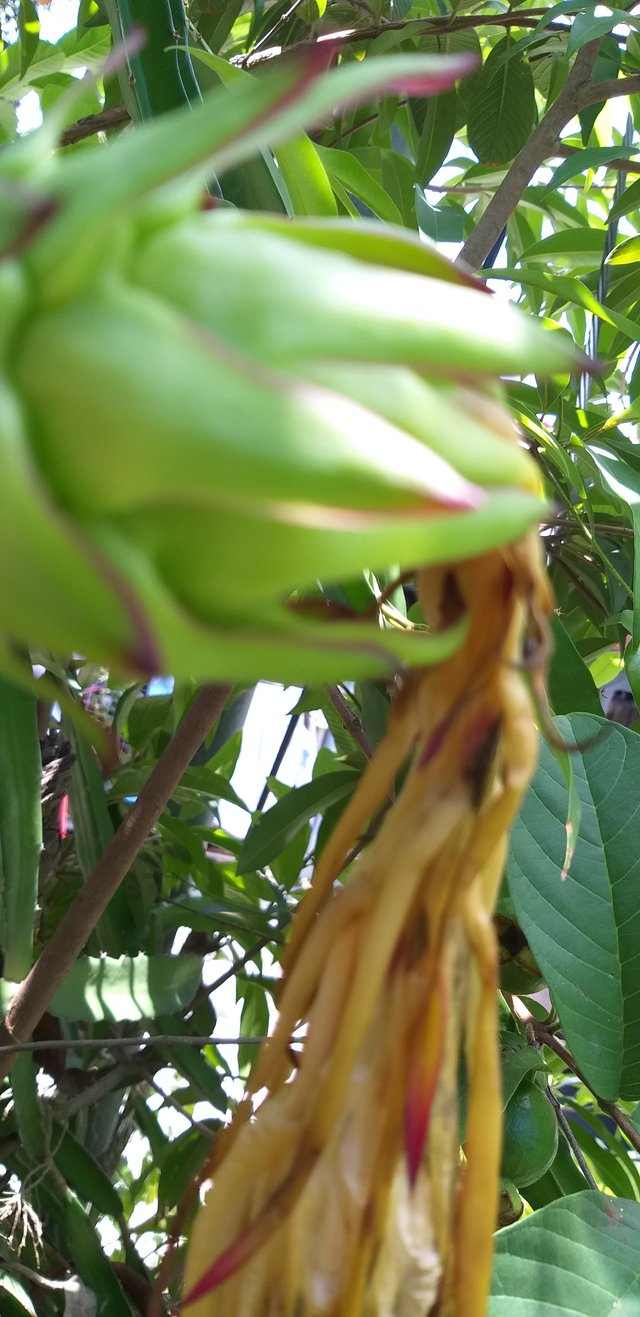 As you can see in these photos, the fruit is becoming visible. Nagkakaroon na siya ng panibagong hugis. The shape of the dragon fruit is slowly showing up. I don't know how many more days for us to wait and to finally see the real shape and appearance of this amazing fruit.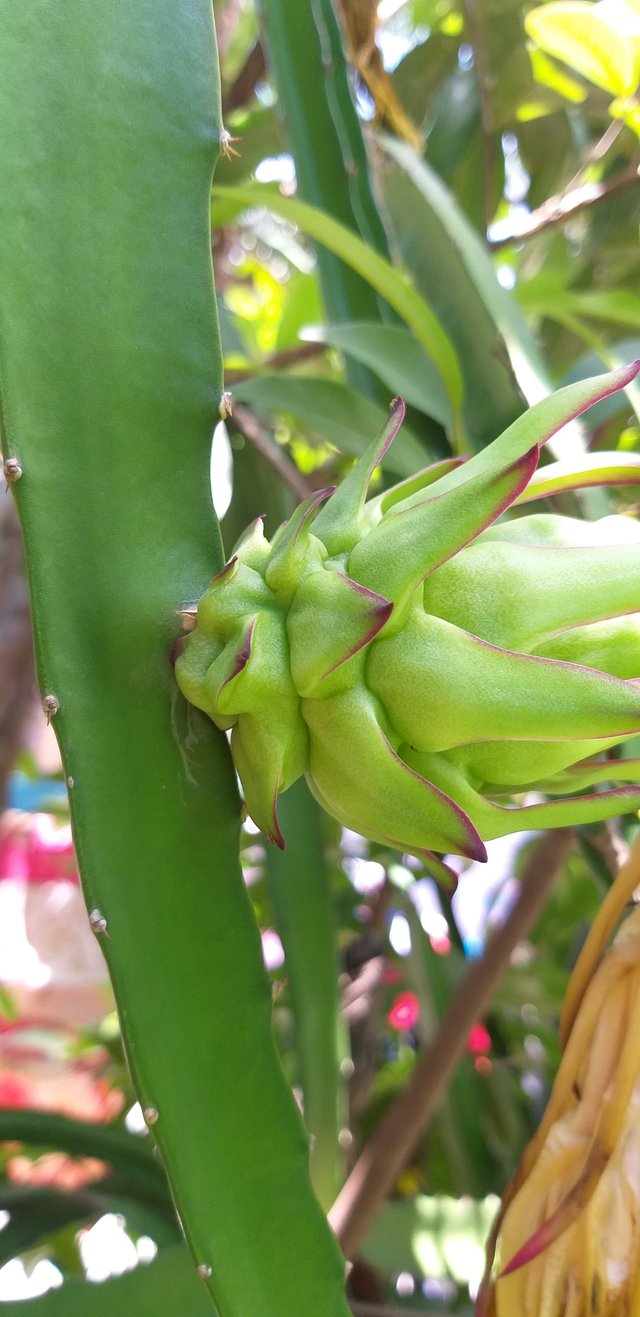 Well, as promised from my previous post, I will keep you updated. I will do my best to document the development of this amazing fruit. I was expecting that there will still be more. You see the first time it bears fruit, there were only 2. And now its 3. I prayed that it will bear more fruits this year. But I guess there's only three (3) this year.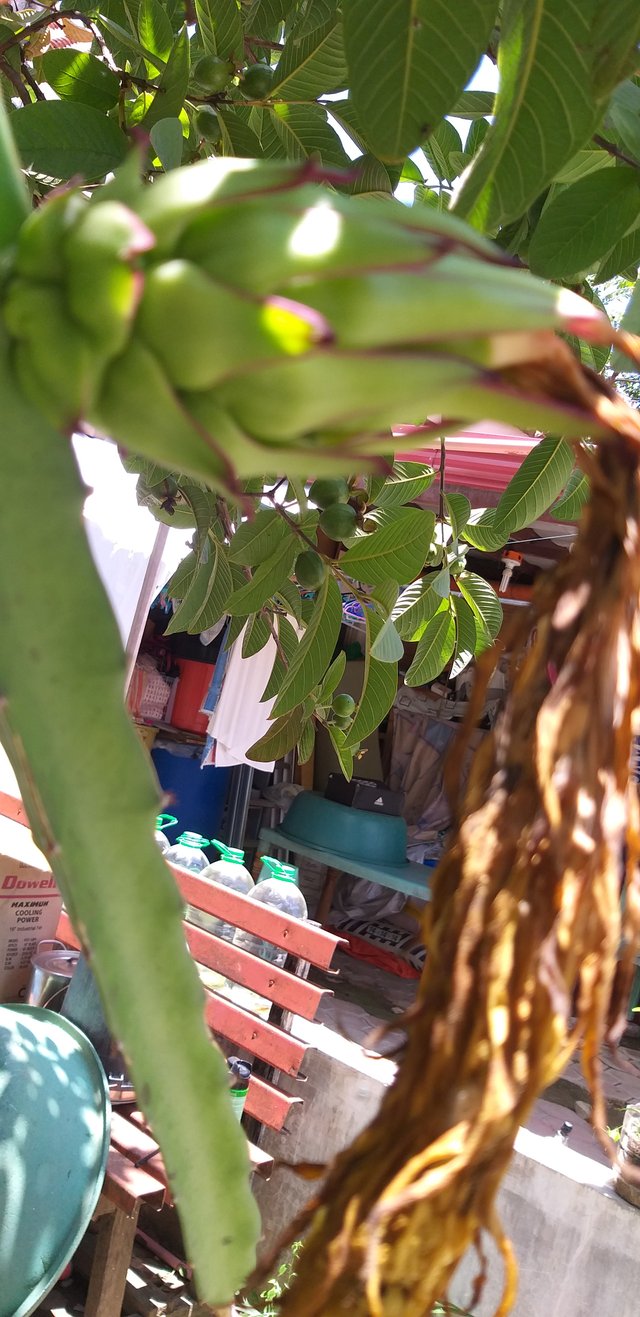 I hope and I pray that we will not wait for another 3 or 4 years again para mamunga ulit ang aming dragon fruit. But then again if ever we really need to wait for that long, I hope that it will be worth the wait. As in mas madami na ang bunga niya.
Have to go back to work now. I love you all and have a happy Monday.👍👍😍. My time in today: 6:52 a.m. Thank You Lord.🙏
Thank you so much for your time. God bless us all and let us keep praying for each other and for our world. 👍🙏💚🙏👍
Check this link and join our prayer warrior here in steemit https://steemit.com/christian-trail/@wilx/christians-on-steemit-let-us-follow-and-support-each-other-pt-7-join-the-christian-trail
I am forever grateful to God every day of my life for giving me everything I need and praise Him all the more for not giving me everything I want. To God be all the honor, praise and glory ❤ :-)
I am @sashley a.k.a. shirleynpenalosa, a recipient of God's love, mercy and grace. :-) ❤
Have a blessed Year 2020 everyone :-) ❤
Please do check out @paradise-found's posts and you're welcome to join the @gratefulvibes family curation.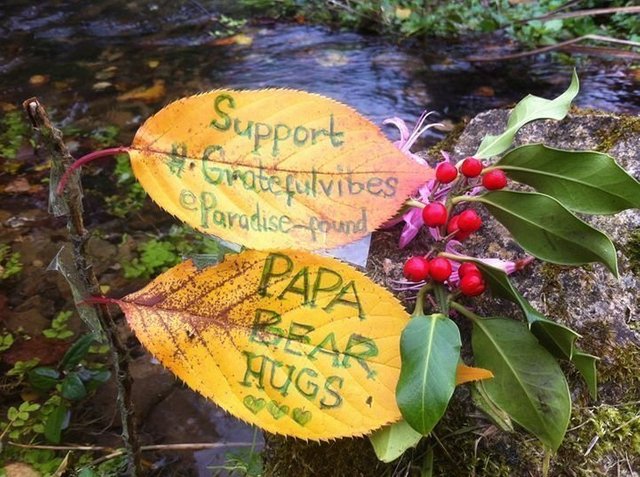 (credits: sis @sunnylife)
Follow us on #gratefulvibes discord channel (positive and uplifting attitude) https://discord.gg/7bvvJG
Let us support @surpassinggoogle as a witness by voting for him, just visit this link https://steemit.com/~witnesses and type in "#steemgigs" at the first search box.
If you want to give him witness voting decisions on your behalf, visit https://steemit.com/~witnessesagain and type in "surpassinggoogle" in the second box as a proxy.

(credits: @bloghound)