Dragon Fruit In The Making Part 5😁
Good evening my dear friends. Its the 2nd day of August. Been a little busy this day that's why it took me this late to post. Actually I took these photos here last July 30, 2020.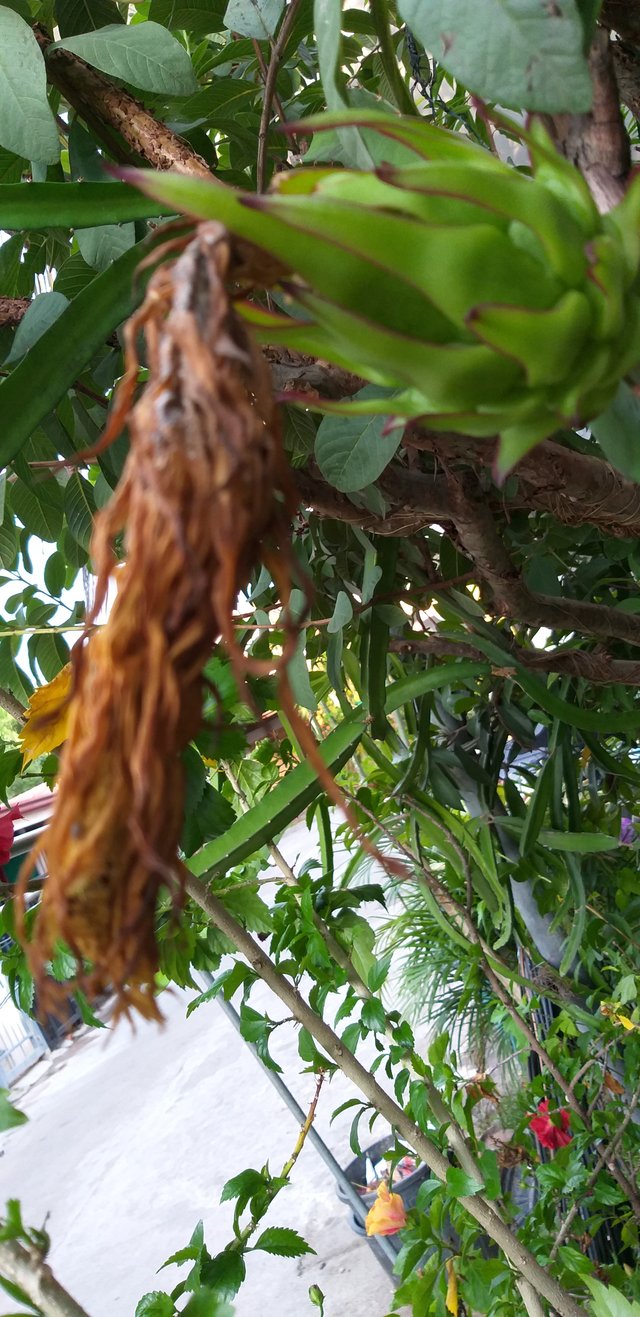 The tail they're getting stiffer and shorter. I hope that before this month end the fruits will be edible. I have 6 more photos that I took this morning but I will just have to include those in another/separate post.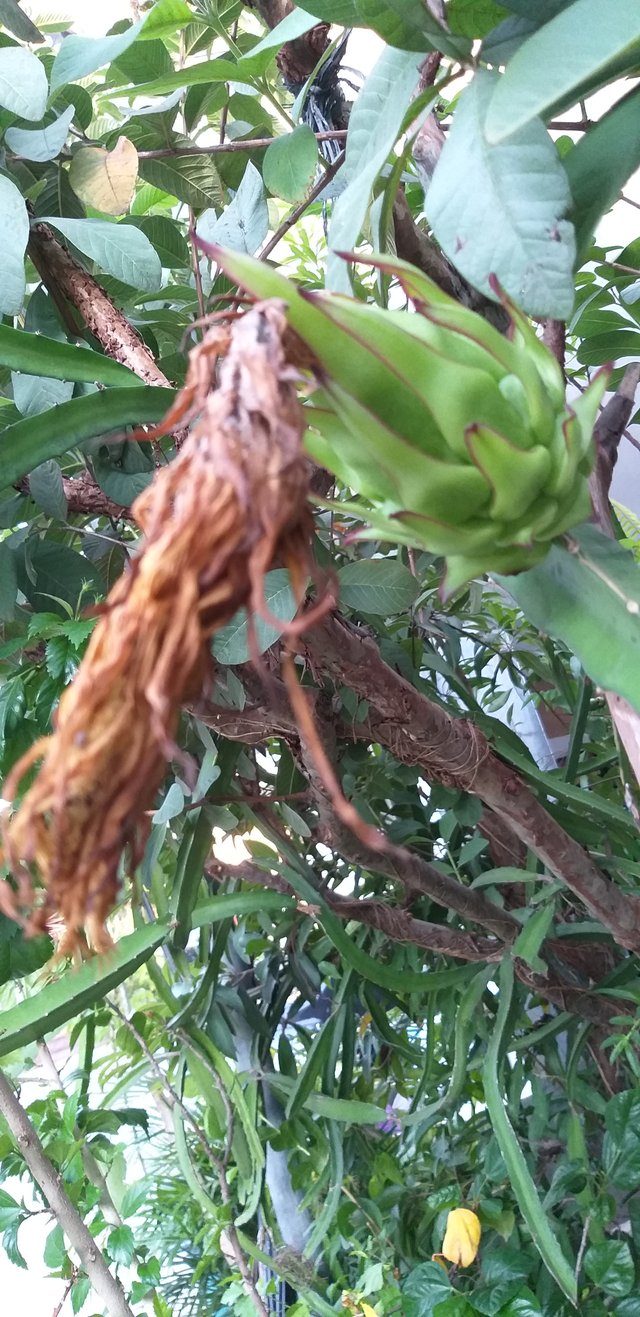 I hope too that before I pick these fruits I will be able to capture more photos. My mother's bestfriend in Santiago called a while ago and informed her that she too have dragon fruits. Konti lang daw ang bunga 2 lang.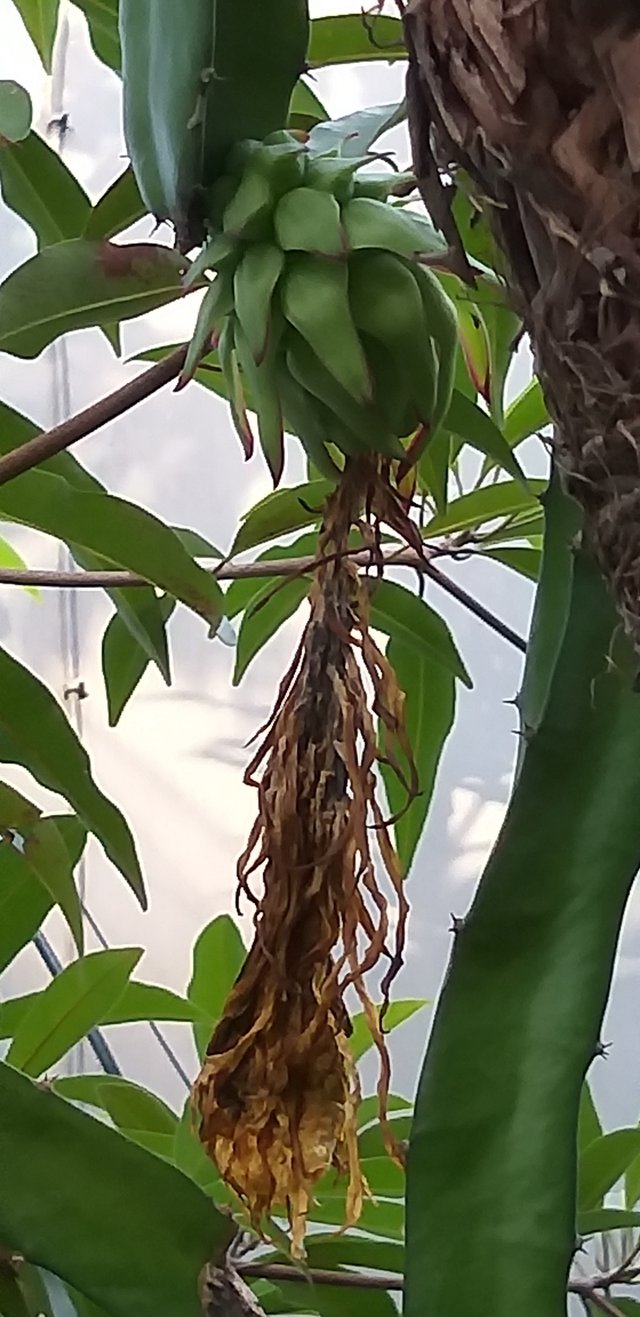 My nanay was so excited to tell her that ours have 3 this year. Now they have a meaningful convo about their own dragon fruits.😁 She said that she will try to put more branches for her dragon fruit because that's one factor for it to bear more fruits.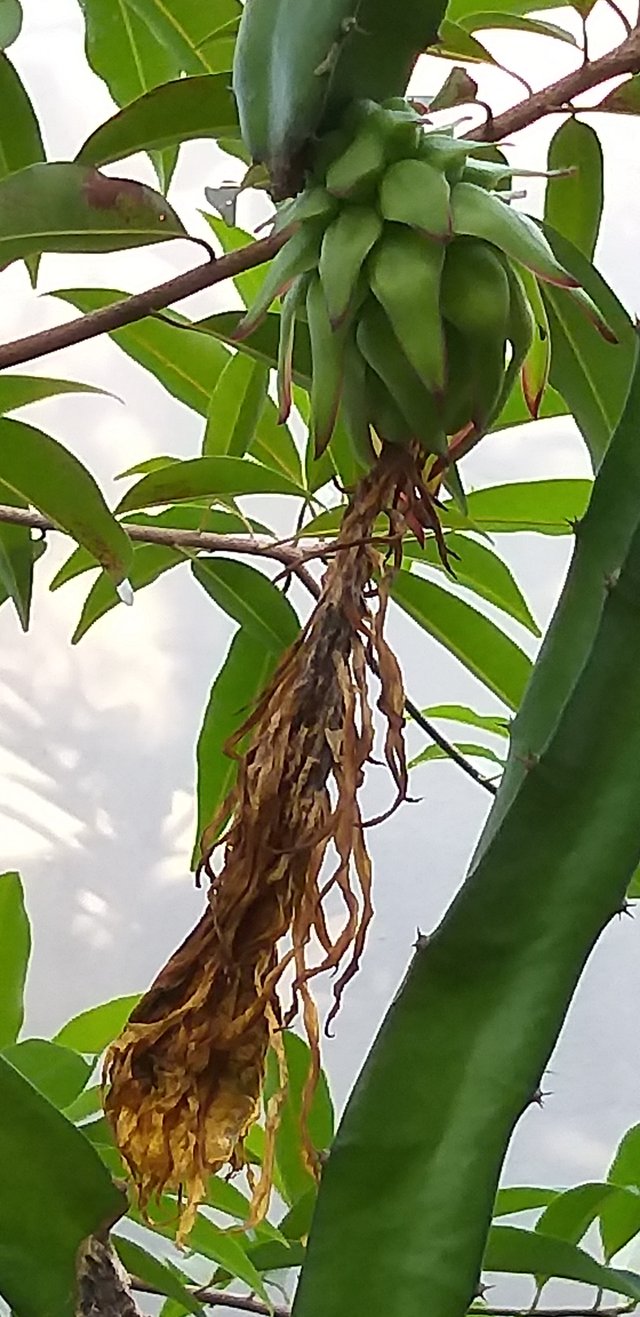 Our landline still is dysfunctional. Wala pa ring dial tone hanggang ngayon. Mahigit 2 linggo na. I am having 2nd thoughts of calling PLDT again because they have been sending several technicians here. And I am afraid because of the pandemic.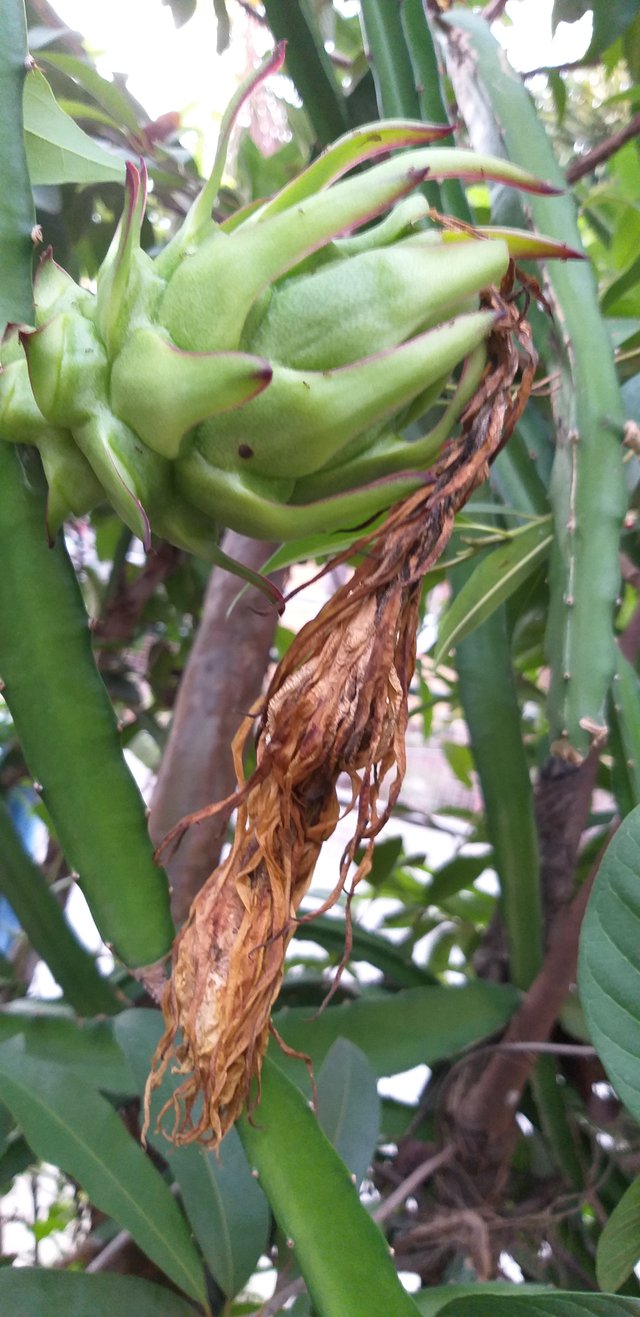 Natatakot akong baka carrier ang mga makapunta dito. Papasok sila sa loob ng kwarto namin para tignan ang telepono. So I decided not to call them. I really don't know how to go about this landline. What really matters now is that our internet connection is just doing fine.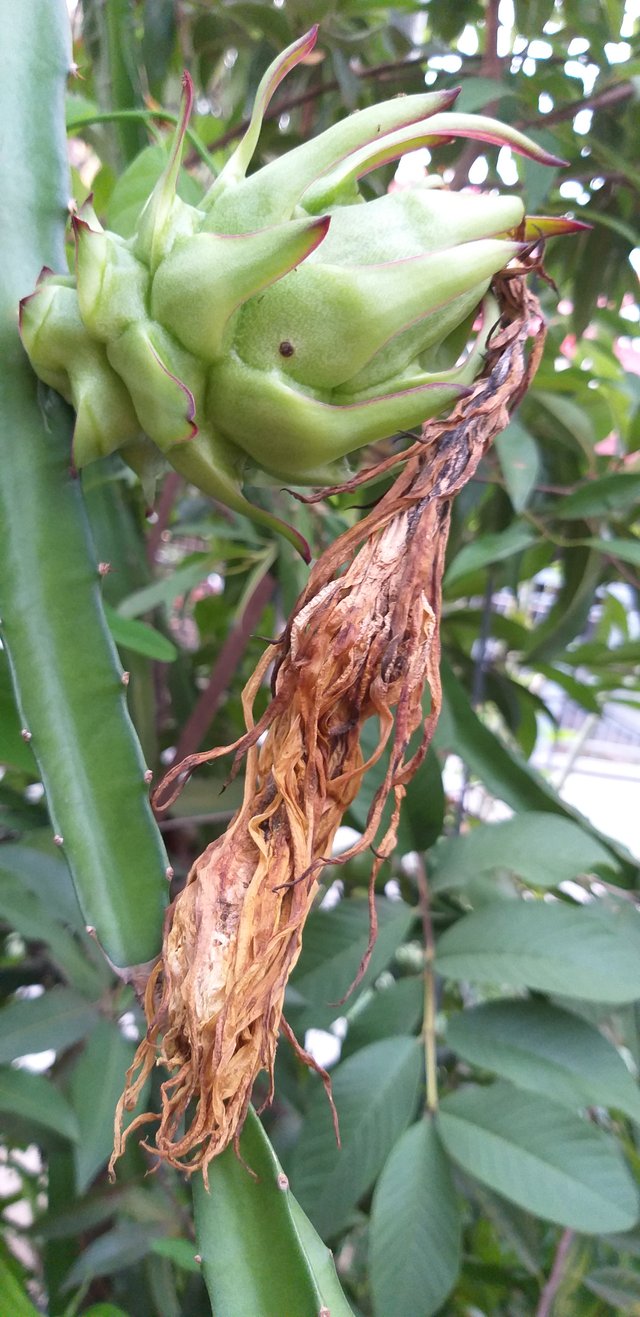 Our city is now under Modified General Community Quarantine (MGCQ) since yesterday. And we're back to work tomorrow. So I guess I have to take it here. I will be posting more of this fruit in the future. I praise God no screenshot today. All photos were properly uploaded without trouble. 👍👍🙏
Thank you so much for your time. God bless us all and let us keep praying for each other and for our world. 👍🙏💚🙏👍
Check this link and join our prayer warrior here in steemit https://steemit.com/christian-trail/@wilx/christians-on-steemit-let-us-follow-and-support-each-other-pt-7-join-the-christian-trail
I am forever grateful to God every day of my life for giving me everything I need and praise Him all the more for not giving me everything I want. To God be all the honor, praise and glory ❤ :-)
I am @sashley a.k.a. shirleynpenalosa, a recipient of God's love, mercy and grace. :-) ❤
Have a blessed Year 2020 everyone :-) ❤
Please do check out @paradise-found's posts and you're welcome to join the @gratefulvibes family curation.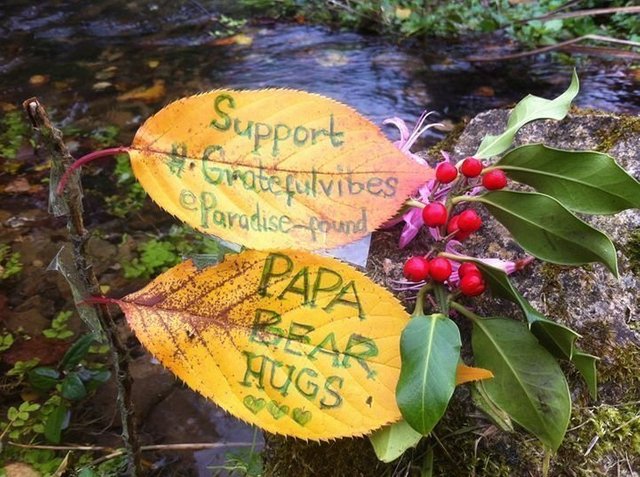 (credits: sis @sunnylife)
Follow us on #gratefulvibes discord channel (positive and uplifting attitude) https://discord.gg/7bvvJG
Let us support @surpassinggoogle as a witness by voting for him, just visit this link https://steemit.com/~witnesses and type in "#steemgigs" at the first search box.
If you want to give him witness voting decisions on your behalf, visit https://steemit.com/~witnessesagain and type in "surpassinggoogle" in the second box as a proxy.

(credits: @bloghound)