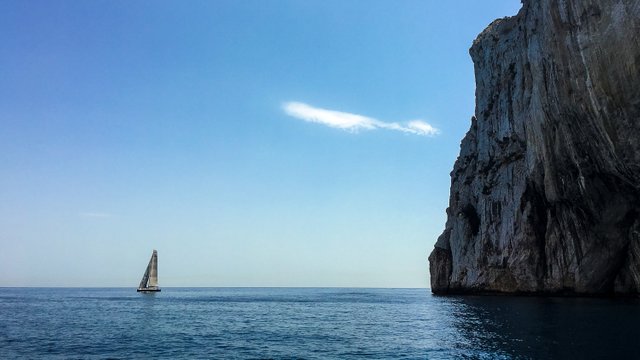 A while ago I was on a cruise in the Tyrrhenian Sea, with a crew of friends. We sailed along the Sardian and Corsican coast, exploring offshore islands and secret bays.
One day we had the extraordinary luck to spot one of the most spectacular swimming objects ever built, the Sailing Yacht A! One can always debate about design yet from an engineers viewpoint the construction of this ship really pushed the envelope in shipbuilding technology.
Just 9 months after being put into operation we found the sailing giant lying at anchor along our route. As it happens in such unforeseen events, my DSLR's battery was empty when needed and I had no backup battery at hands (amateurish, I know). Fortunately, my iPhone had some juice left (a rare violation of Murphy's law) and so I was left at least with something to capture the event.
If you are interested in all the record specs of the A and how it was constructed I recommend reading this article here.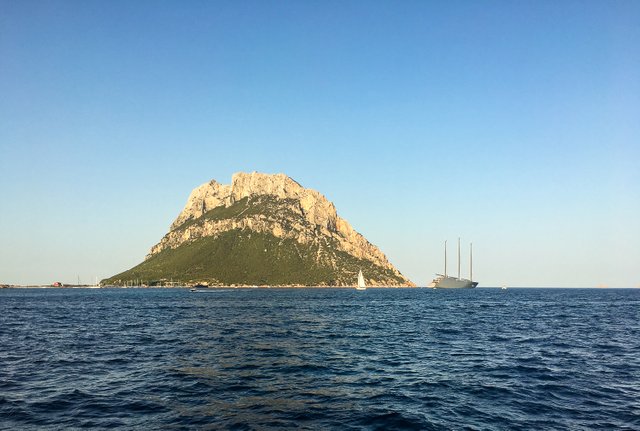 And there she lies in the evening sun, the A.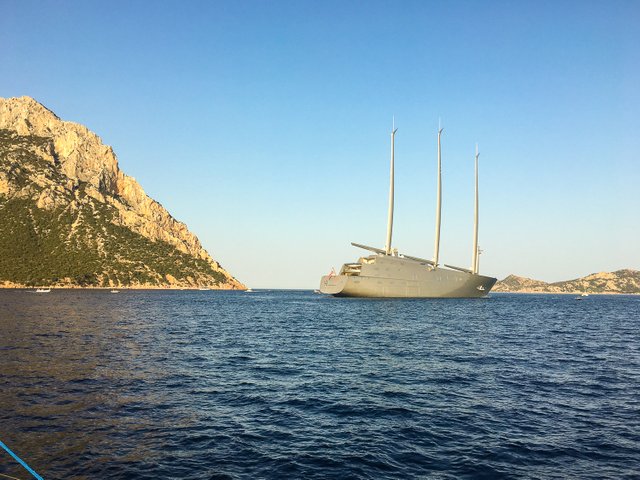 Getting closer.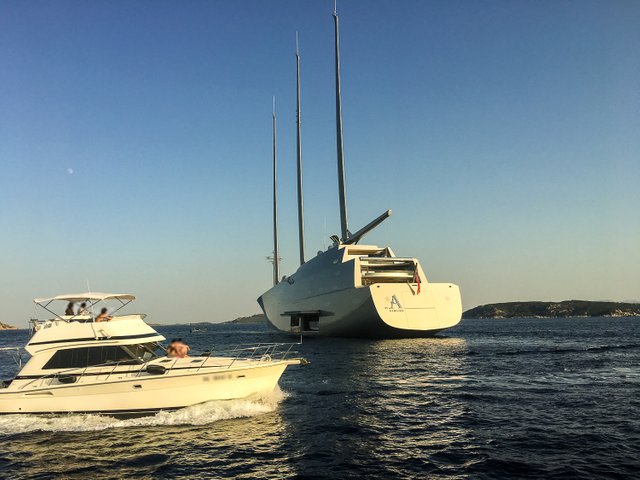 The A was constantly orbited by other ship watchers.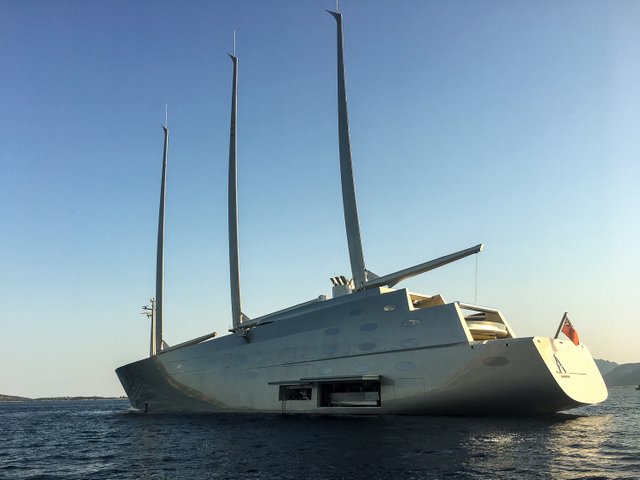 Check out these colossal, unstayed masts. Carbon fibre makes it possible.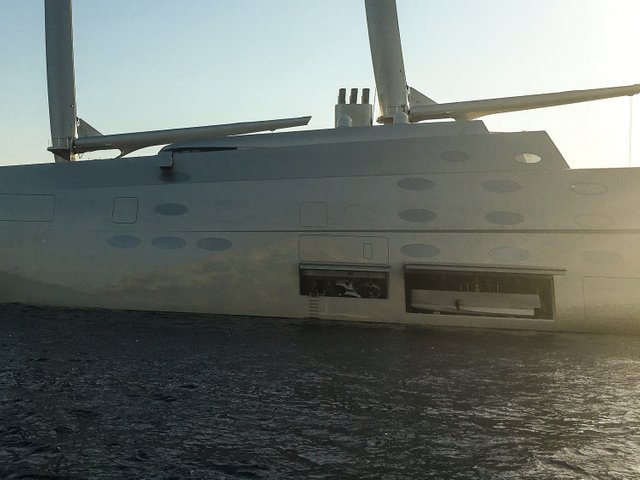 Garages for tender and jet ski. There is another garage for the ship's own submarine. No kidding.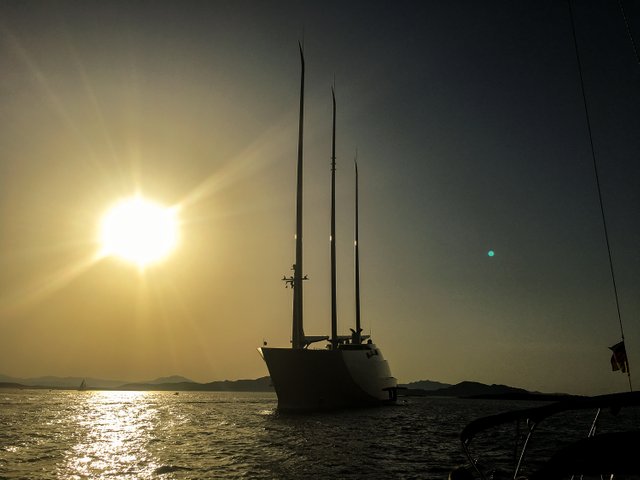 Goodbye A. Fair winds and following seas!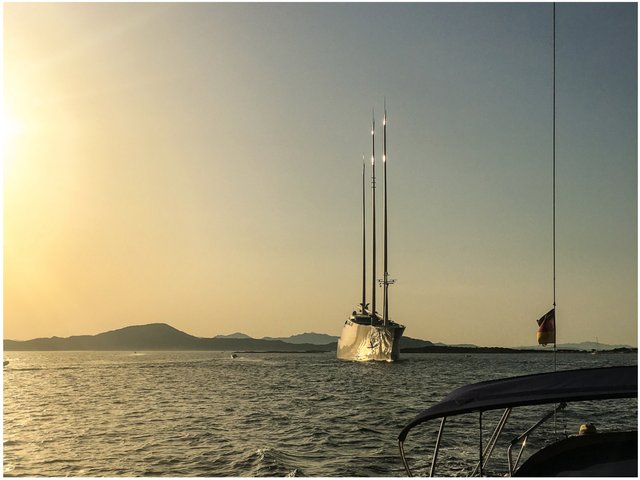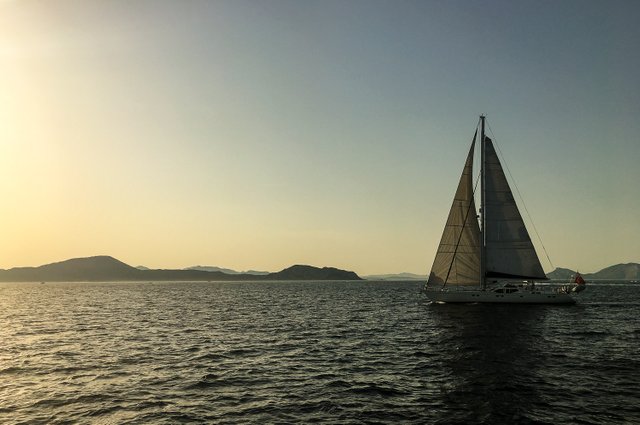 Smaller yachts have their appeal, too.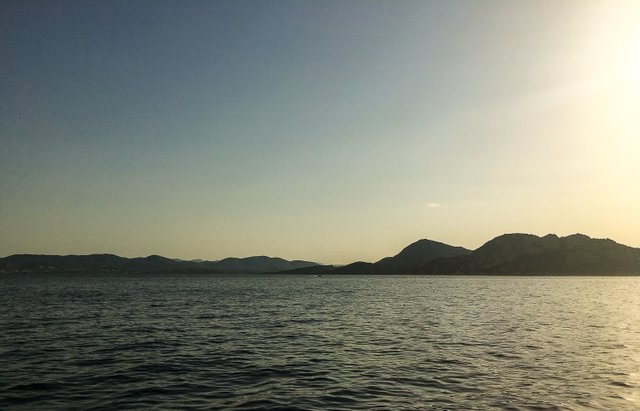 Time to find an anchorage before night falls.
Thanks for watching and 'til next time!
Shaka
---
All photos were recorded by myself with an iPhone 6S in 2017. All rights reserved.