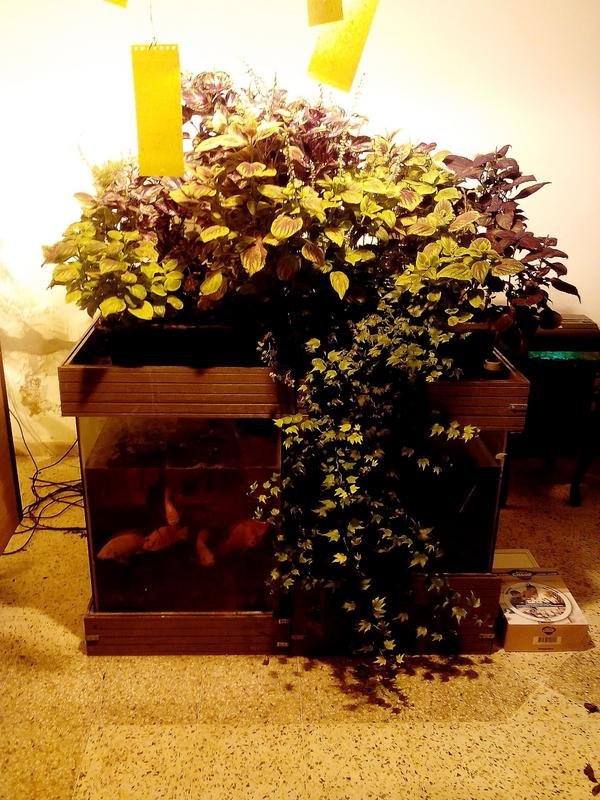 Aquaponics is a brilliant hobby.  It's educational, sustainable, enviromentally friendly, fun and offers the possibility of growing your own fresh produce. I was more interested in seeing how some of my house plants would react to the system and the results were quite astonishing.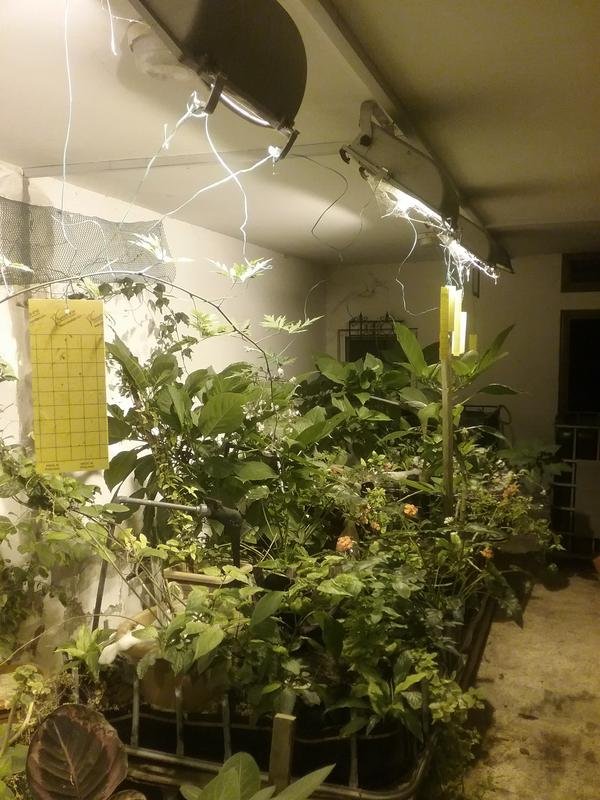 I built these two aquariums from scratch with a friend of mine. If you are going to buy something that size then it might cost you quite a bit but although putting together a few sheets of glass yourself can be tricky it is well worth the effort in the end.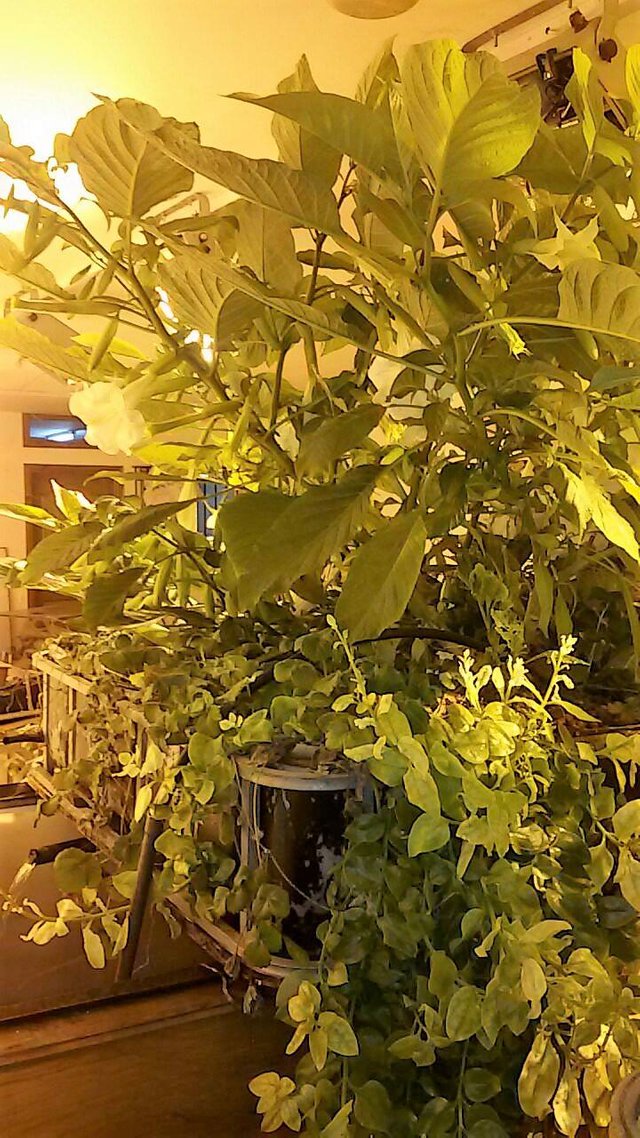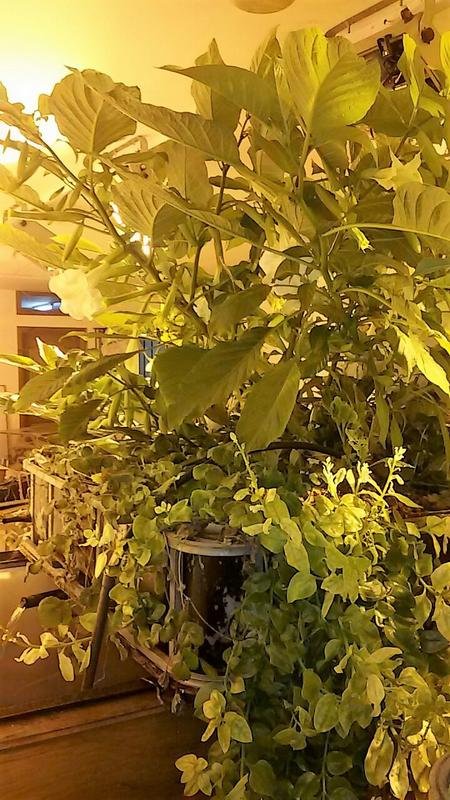 I learned quite a  bit about fish too and how they interact with each other. Harbouring tilapia, kois, goldfish and even some crayfish was quite enjoyable. My firefly shrimps had to go into an isolated tiny tank though because they would have been gobbled up in no time with everyone else.
For those of you who are unfamiliar with the term aquaponics, it's a closed loop system that circulates water between your aquatic life (usually fish) and your beds of vegitation which could be just about anything really. Tomatoes and chillies do really well in those systems but as you can see in the picture, so do houseplants and flowers. No pesticides or fertilisers are ever used and once the system is properly balanced and working you don't even need to change the water in your aquarium.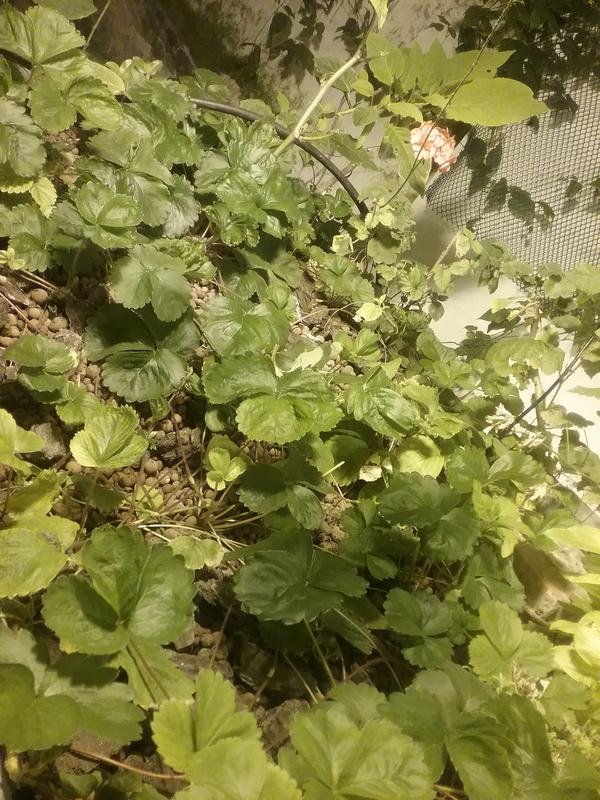 Apologies for the terrible quality by the way. The camera wasn't that great and under high pressure sodium lights the picture gets even more blurry.