When I first started Photography, it was with the intention of doing astrophotography. I ended up doing more landscape photography than astrophotography, mostly because there are more opportunities for landscape photography. When doing astrophotography you have to go to the trouble to getting to someplace dark, when the moon is not in the sky, and the skies are clear. Since I also work a full-time job, this needs to fit in with my work schedule. All of these things do not come together as often as I would like.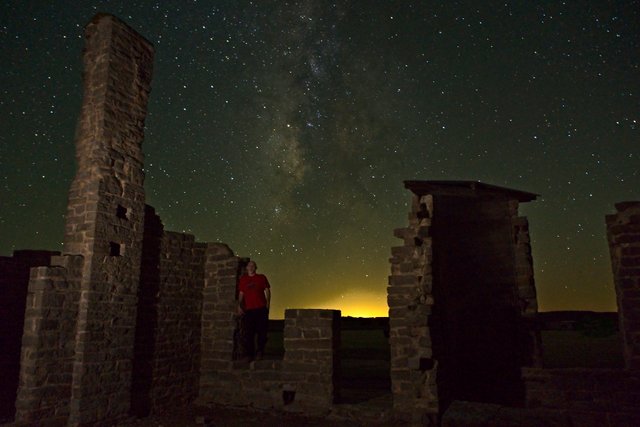 When I first started this we lived in the Dallas - Fort Worth area. This was a good thing, it meant I could get to dark places fairly easily. One area that I particularly liked was the Fort Griffin State Historic Site.
Located north of Albany between Fort Worth and Abilene, Fort Griffin was a Army fort from the period of western expansion in Texas. As White settlers pushed further and further west into Indian lands, a series of forts were established to protect the settlers. Typically they would be in service for a few years until the area had been secured, then the forts would close and new forts would be established further west at the new frontier.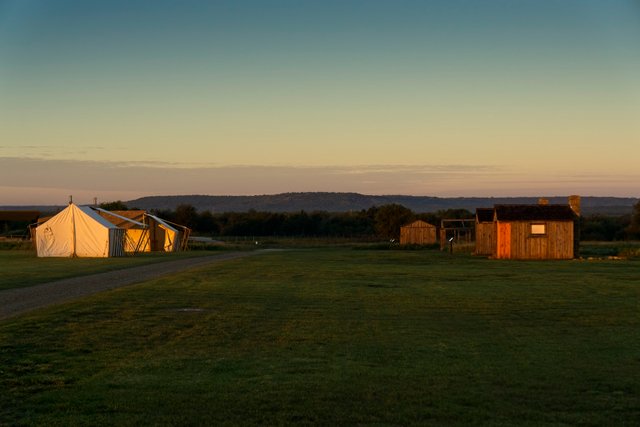 Fort Griffin had several things to recommend it. It was fairly dark. It is not super dark, if there are any clouds then then you will have light pollution from Albany to the south, but it is certainly dark enough to be worth shooting. Unlike many parks located in dark areas, they appreciate the darkness and don't feel the need to ruin it by putting lights everywhere. The real appeal is that in addition to the good shooting conditions, they have some interesting ruins to photograph.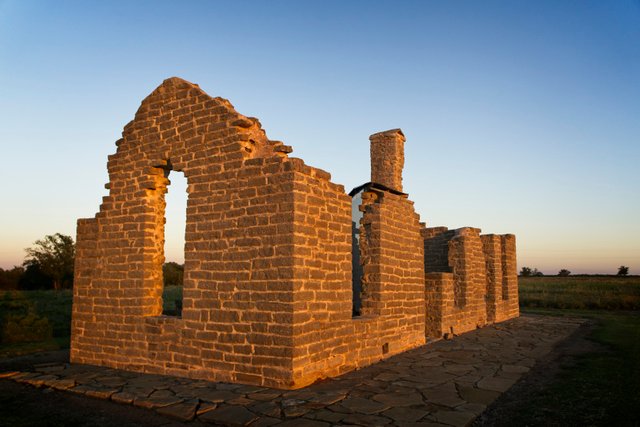 If you have a telescope you can take some nice photos of various objects in the night sky, and some of them are amazing. If you are doing milky way photography using just your camera then one photo of the milky way looks much like another. The way you make it interesting is to find something interesting to put in the foreground Fort Griffin is dark enough to shoot the milky way, and has interesting things to put in front of it.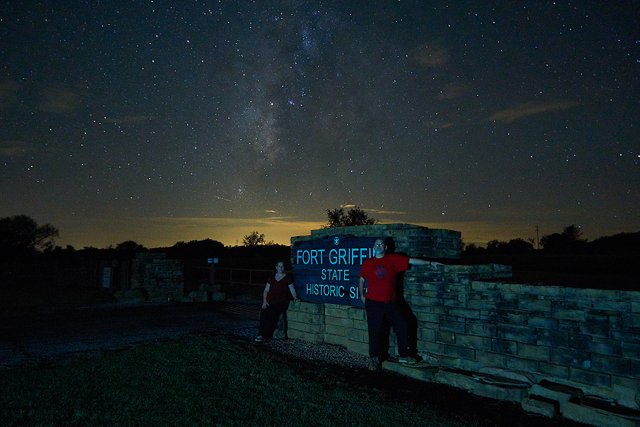 This photo is without a doubt the most difficult selfie I ever tried. Ren and I always try to get a photo of us in front of the park sign when we visit a new park. They are not usually very exciting photos, but I try to find a way to make them more interesting. Since this trip was all about star photography I wanted to try and get a night time sign photo. The problem was it was really very dark. Typically I will setup the camera for the sky and then very quickly use a flashlight to light up the foreground. I couldn't do that if I was in the photo. I was far enough away from the camera that a remote trigger was not working, so I would set the 10 second timer then run back to the sign and wait for the camera to take a 20 second shot. I shot over a dozen tries trying to find a way to get the lighting right and nothing was working. I was about to give up when we got lucky. I had decided to shoot one photo of the sky, then use another photo with the flashlight and blend them in post production, and as we were shooting the dark photo a truck turned a way up the road, and his headlights passed over us for a moment as he turned. It provided just the right amount of light. This was a product of my determination, Ren's patience, and a bit of luck.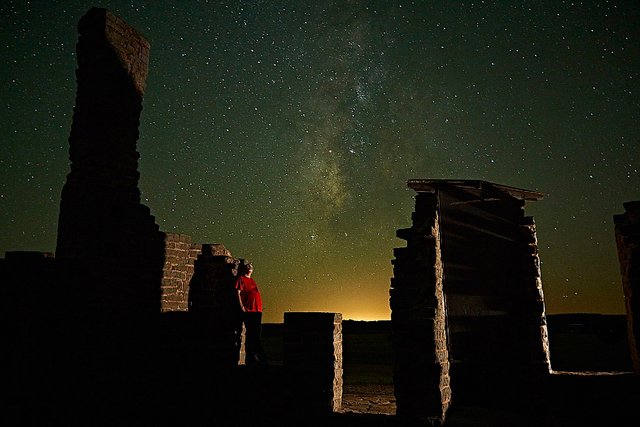 The second night we were there the skies were a lot clearer, and I ran into another photographer who was there for the same reason I was. We took turns helping each other with lighting. In this shot I set the 10 second timer then ran up to get into position, This was a 20 second exposure and he lit it with a rotolight set at 10 percent power and turned on for about 1 second.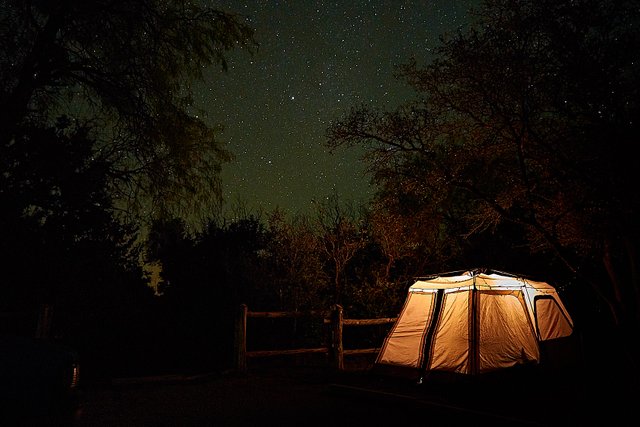 There was nothing especially tricky about this picture, but it is a favorite of mine. As I came back into camp and saw the tent lit up, I setup the tripod and took the shot.
If you are in North Texas and are interested in astrophotography, consider a trip to Fort Griffin State Historic Site. In addition to the photographic opportunities, there is also a lot of history in this area, and the staff are friendly and knowledgeable, It is one of my favorite places in Texas, and is well worth a day or two of your time.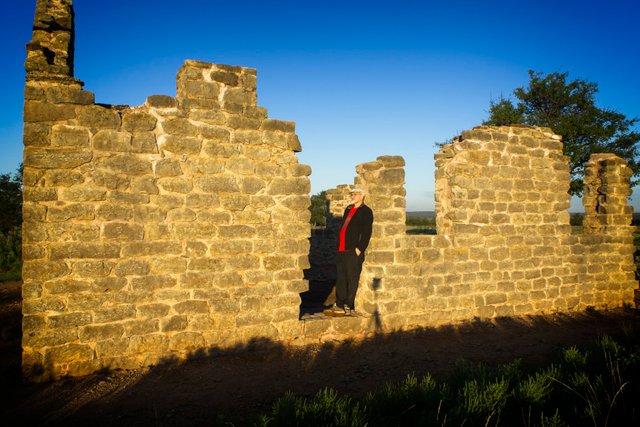 All Photos were shot with the Sony A6000 using the 18 - 55 Kit Lens.