Kauai is a small island with more wild spaces and populated ones. Quite a number of various animals inhabit both the human areas and jungles and coast lines. One of these animals are feral cats.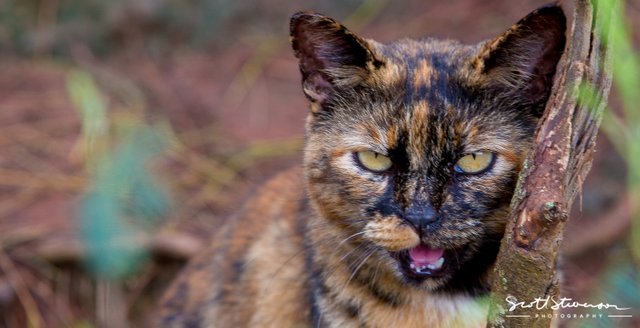 In most cases they are very skittish around humans and I had to photograph these ones with a long lens because they just scattered as I even got with 20 feet of them. The cats seemed to be all sizes and colours.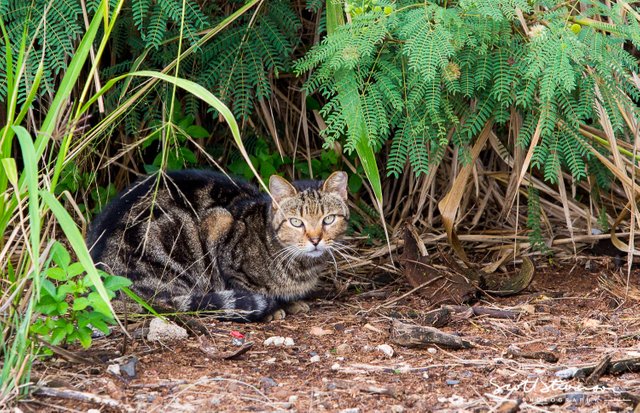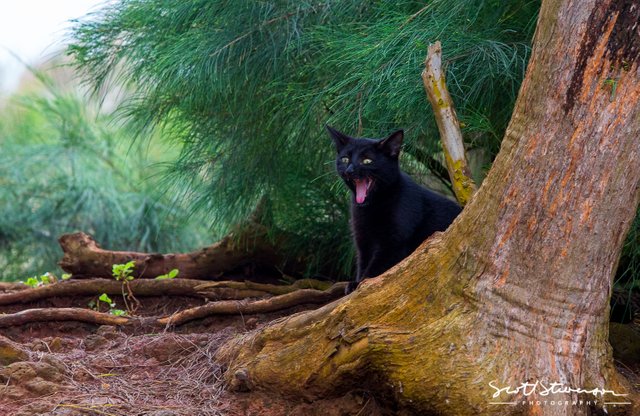 Seeing these cats just wandering side by side with all of the chickens and roosters was quite humorous, as one local put it "the cats and chickens seem to have a truce."
Scott
For more adventures and images - http://www.scottstevensonphotography.ca/