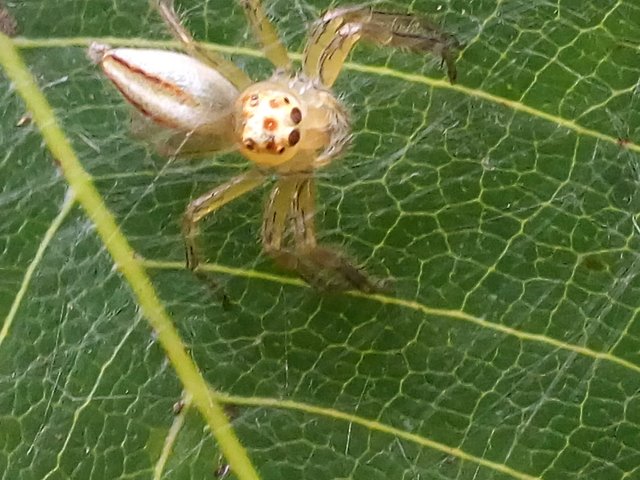 The champak tree leaf is big enough for a tiny spider to weave its web so as to catch smaller insects.
The rain abated a little and I had gone over to see if the jasmine ha flowered when I caught sight of the spider. The photos have not come out as clearly as I had expected it to.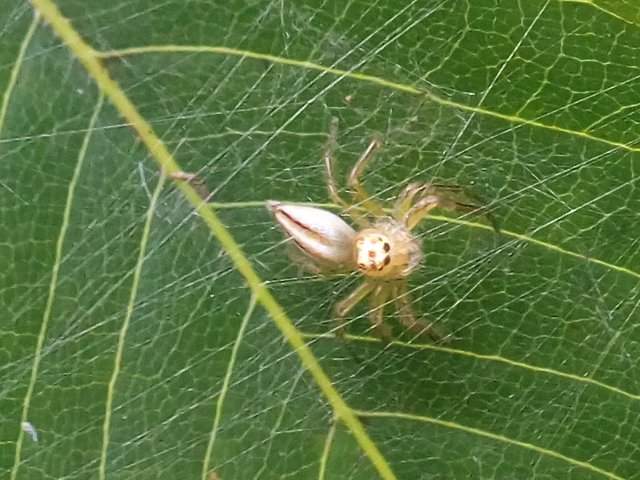 You can see the web it is trying to weave if you look closely.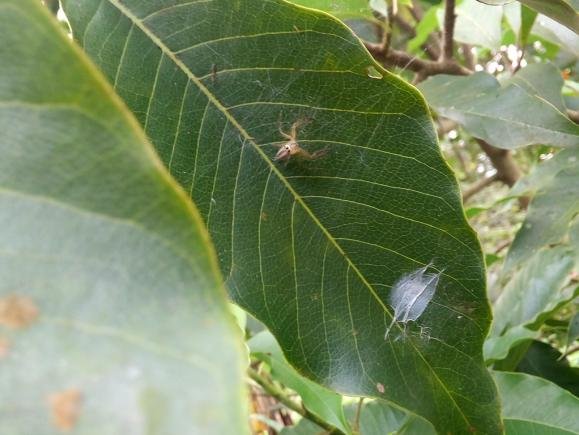 The leaf from a distance so that you can see the actual size of the spider.
A few months before, I had photographed a caterpillar on a leaf of the same tree and it had come out well.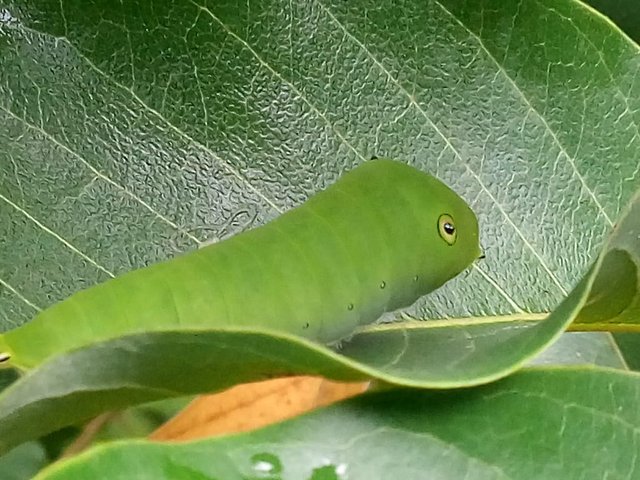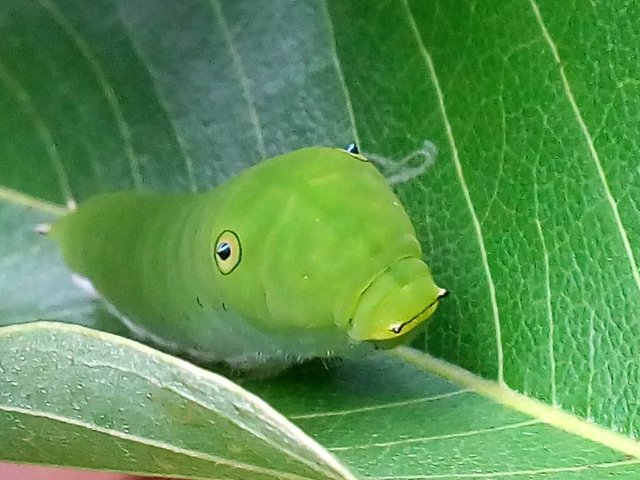 and the locust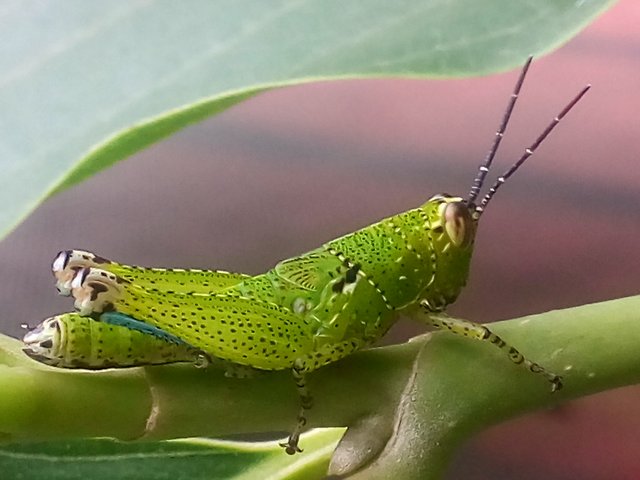 Well, some days are lucky
images - sayee