I wanted to do a little preview of my favourite editing. Simple, but dreamy and romantic.
The program I am always using first for editing RAW files is Adobe Lightroom. It is very simple to use for setting everything up just the way you've imagine it in your head while you were photographing (at least this works for me) :)
When I am satisfied with the look of my photograph in Lightroom, I'm exporting the same file in JPEG. Adobe Photoshop is my second and last "black magic" that I am using for skin smoothening and removing blemishes.

| Camera | Canon 5d Mark III |
| --- | --- |
| Lens | Sigma 50 mm f/1.4 ART |
---
BEFORE (RAW to JPEG)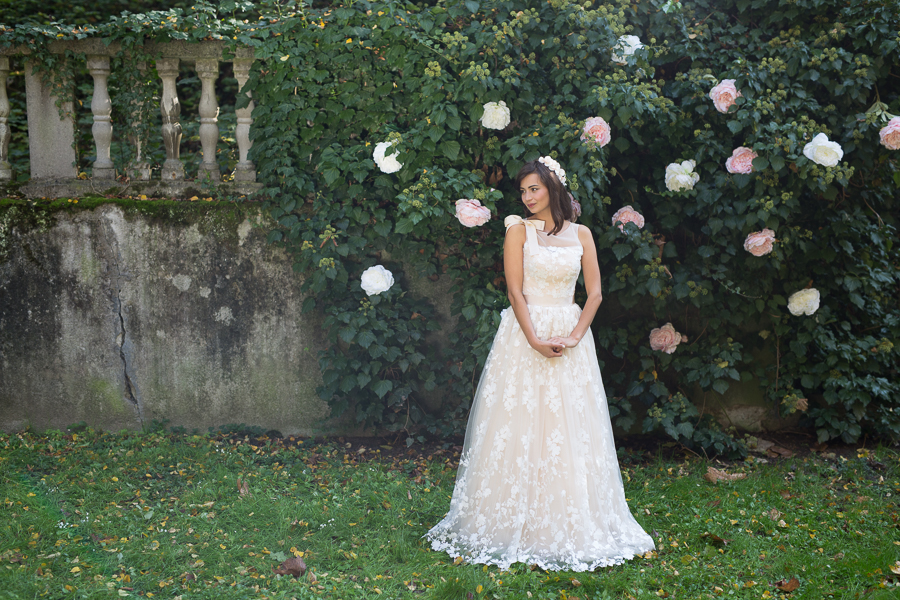 AFTER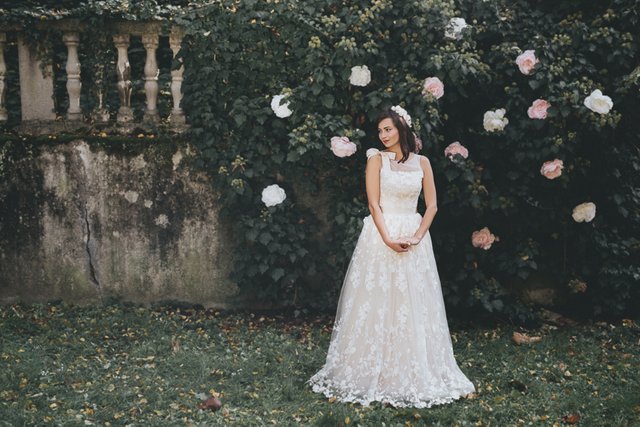 ---
TIPS
Adobe Lightroom
The very first thing that I am doing in here is setting up tone colour which is slightly pinkish. I don't like hard shadows and blacks so I am smoothening it using Tone Curve in RGB channel. Beside that I have used Colour palette to desaturate green colour and made it a little bit blueish. There are some secret tricks here and there too ;)
Adobe Photoshop
For this photograph I have used a very soft Clone Brush for face and arms and double layer so I can make background little more blurry than it already is. How to do that? Copy the same background and apply blur effect. Little is enough. Use eraser brush for the spots you want to remain the same. Voila! :)
This is more-less the same Lightroom preset I am using for my wedding photography (but with more greens).
Designer: Sandra Haddad Bridal
Model: Darija Gabrić
Mua: Mia Bator
Photography: Sanja Lydia
Love, S.