I really liked the view of these blue giants in contrast to the more traditional housing. When standing there it was even more impressive as it really felt as if these "giants" were looking down on you. Some even call this district the "Manhattan of Estonia".
Fun fact: In Tallinn, buildings may not be higher than the Saint Olaf's church (123 meters) to not distort the skyline for visitors arriving by boat.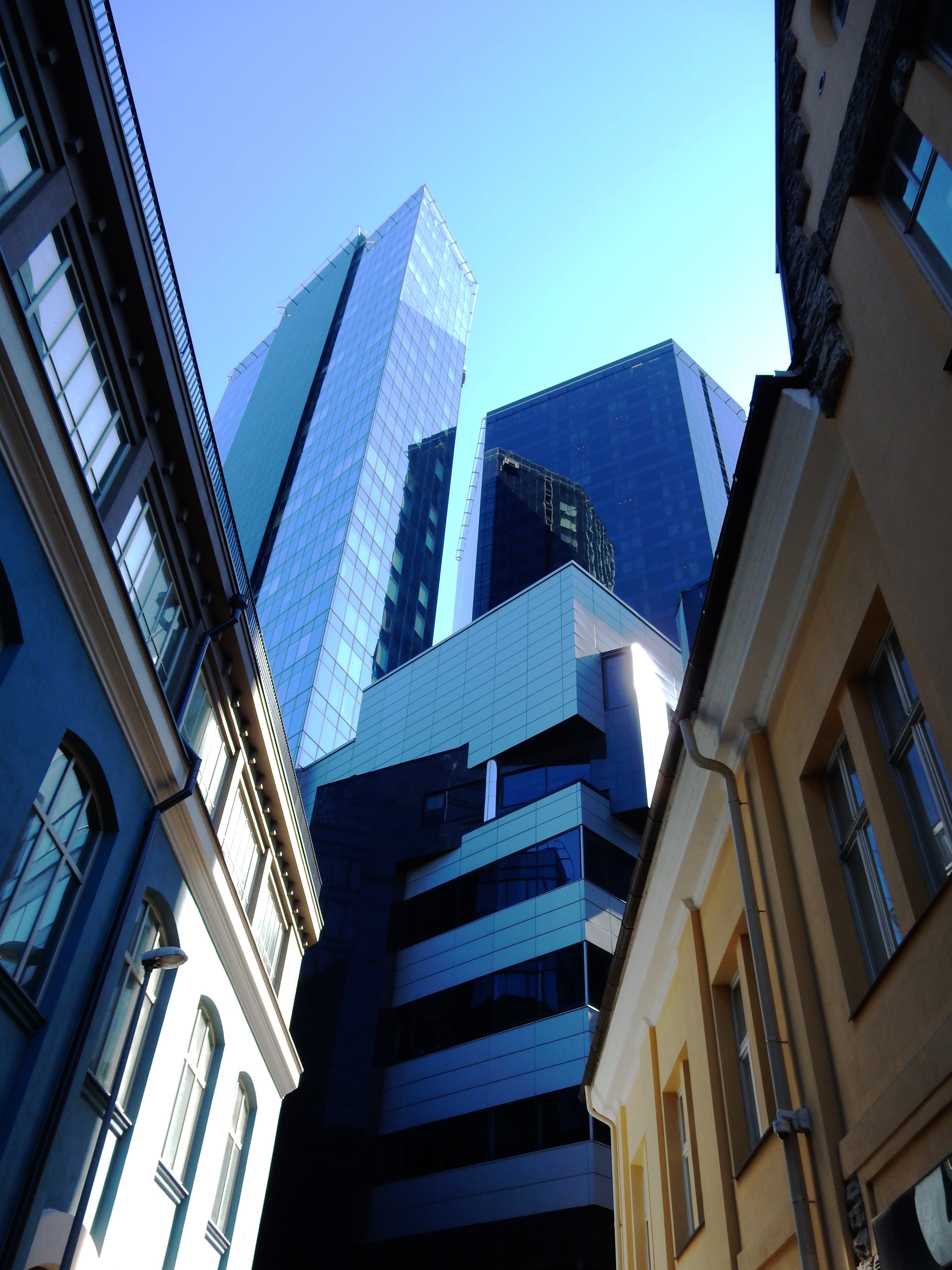 You can read more about this business district and the current difficulties of the fragmented landownership, in a post I wrote on how countries such as Estonia experience the shift from socialism to capitalism:
Estonia, an example on how post-Soviet countries can evolve (GIF included)
Have a nice day!