Hatching Hopes (Freewrite... And The Usual Ruth Spider - And Not Only - Shots)
I was on the balcony yesterday, testing some new close-up filters I bought (and harassing spiders of course). I was trying to take pictures of a baby spider (in vain, because it was really really small and all I could get was a blurry outline of something looking like a spider):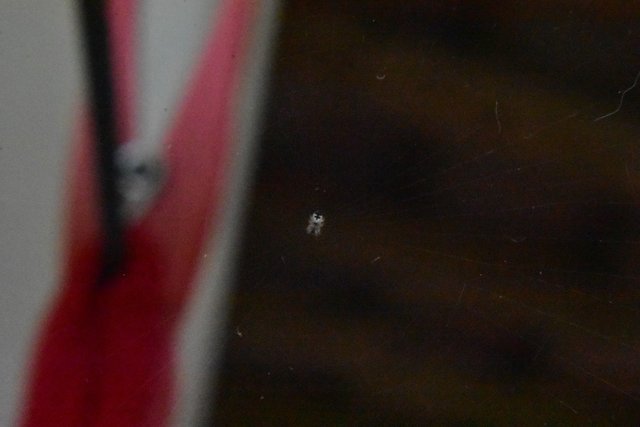 And here I have placed my hand behind its web to show you how really small it was: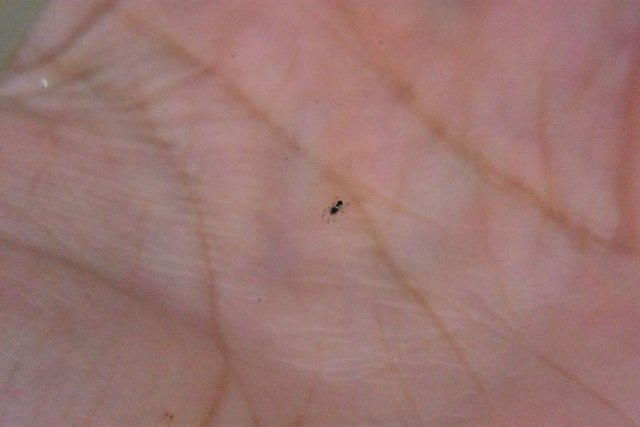 I had climbed on the balcony railing, trying to balance and get a clear shot of this miniature, but it was really hard, as the wind was blowing and shook the web, so I couldn't focus. Frustrated as I was, I looked away and found out these...
Eggs!!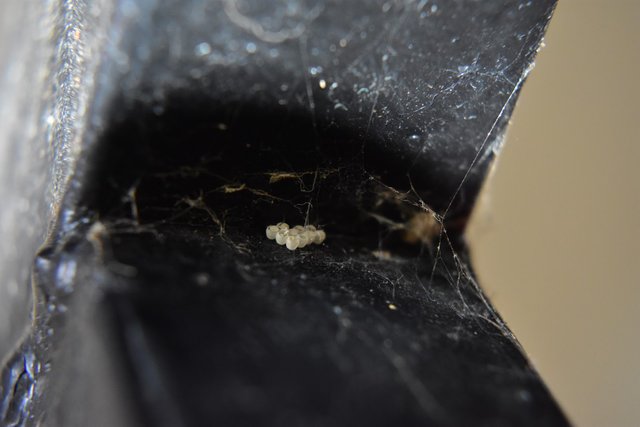 I don't know about you, but I was so excited by the final shots. These pictures are unedited. 
To my eyes, this looks like a painting. I instantaneously remembered @anibas and her spheres... (you can't blame a woman's train of thoughts, can you? 😜)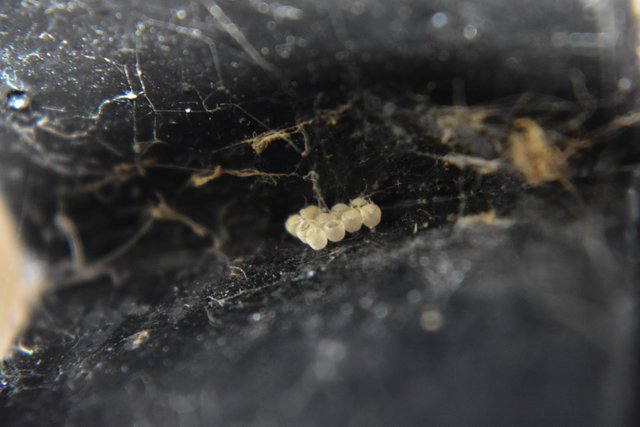 Look at them, they are so:
Delicate
Tiny
Fragile
Bearing new life inside
Life that has the power to construct
Or destruct...
Life that has potential
Life that has a purpose
And dreams
Dreams that we "fertilize"
And bear
And watch them hatch
Grow
Evolve
Dreams that feed us
HOPE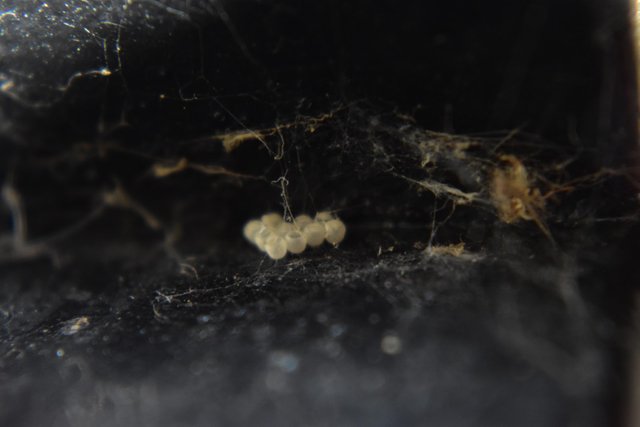 *All images and original story by @ruth-girl - Steemit, 2018

Thank you so much for your time!
Until my next post,
Steem on and keep smiling, people!