There was a time that I skipped weekends and didn't take the time to rest. Nowadays, I do something fun almost every weekend. Seeing my friends, hanging out and just stop working (more or less). Even though I was on the phone a couple of times, it felt pretty damn good to be away from home.
Together with a friend we visited an astonishing place in the Netherlands. We had to drive for a little while to get to the place, but it was all worth it. There were some hidden gems to be discovered, and for all that we know, we did.
We did some proper and realistic research the day before and saw three places we could go to. However, we ended up seeing just one place. The weather was above average, on a scale from one to ten we would call it "fuck this shit, I'm going home". Armed with one big bottle of water and two bananas we thought we would survive the trip. Spoiler-alert: I wrote this afterward, so I lived.
Mystery: but did she?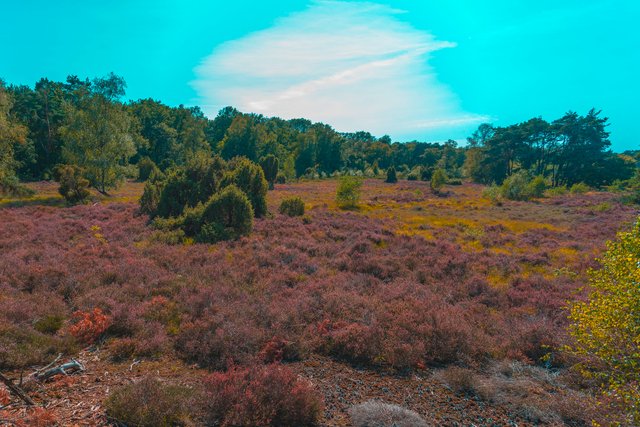 ©2019 Ruben Cress | rubencress.nl
Anyway, as you can see from the picture above, the landscape was enforced with lavender fields and trees that were scourged by drought and heat. With the Sun high in the sky, we started walking around, have good conversations and looked around us to check out the beauty that was around us. It is a killer view.
Mystery: was it really the heat?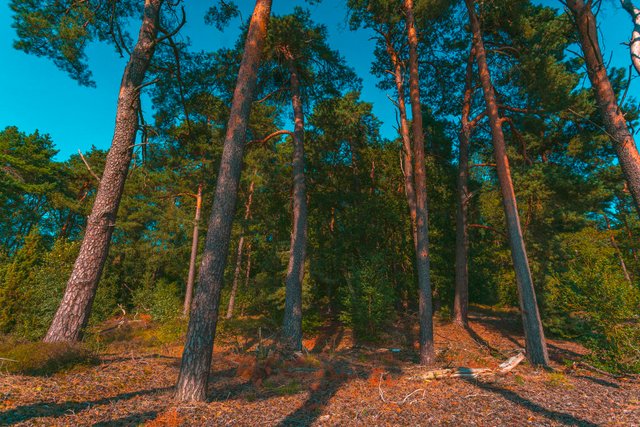 ©2019 Ruben Cress | rubencress.nl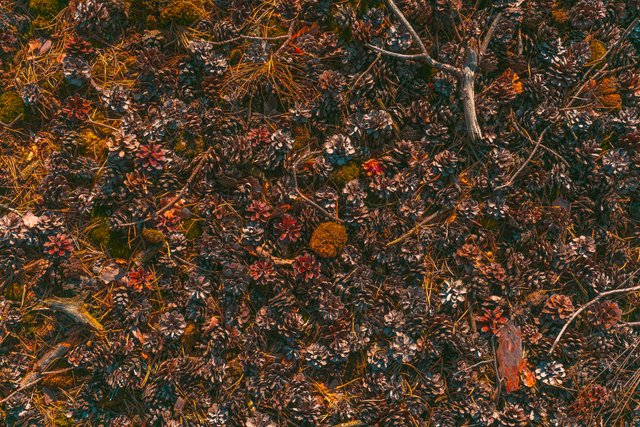 ©2019 Ruben Cress | rubencress.nl
At some point, we saw something in the distance that felt quite disturbing. Perhaps it was a bunker? Maybe, just maybe there was a chance that someone lived here, deep under the ground. As foolish as we were, we have forgotten that the harsh Sunlight might have diluted our vision... It were a shitton of Pine Cones on the ground. They looked white at first. Why on Earth did we think it was a hidden bunker? "Quick! Give me the water bottle! We are dehydrated! Hey... is that a baboon?"
As you can imagine, we went bananas... As in bananas in the bag, pulled it out with both hands and ate it.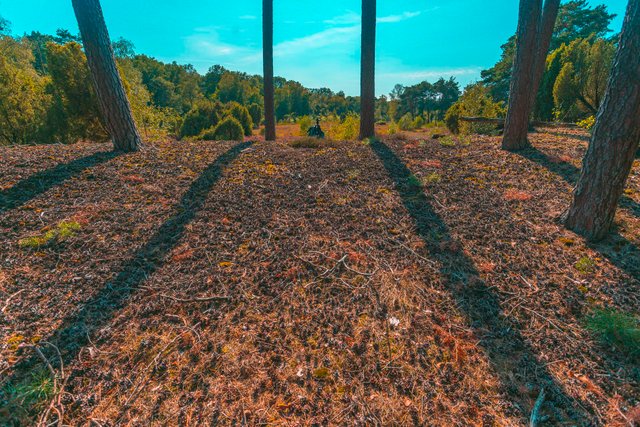 ©2019 Ruben Cress | rubencress.nl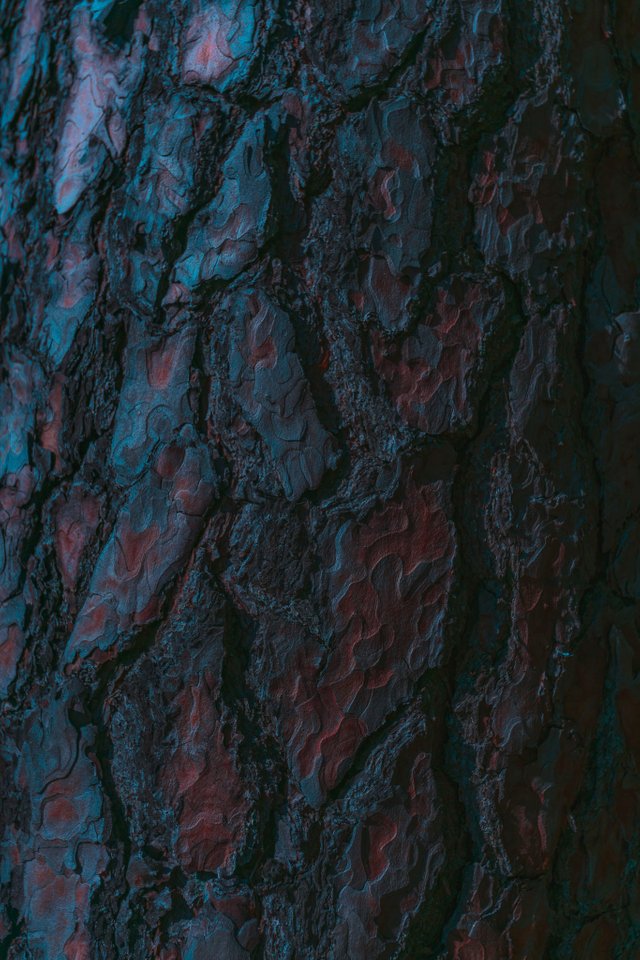 ©2019 Ruben Cress | rubencress.nl
On a serious note, just look at the bark of that tree. The texture itself tells stories. I did some color adjustments to make it look more mysterious for this story. Why? Because I'm a nice guy and that's what nice guys do.
Mystery: Or am I...?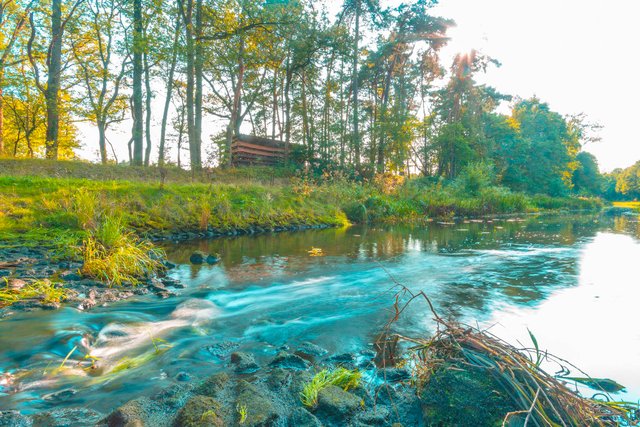 ©2019 Ruben Cress | rubencress.nl
Standing on the mountain... (a hill) there were some awful screeching sounds. Could this be... a bad omen for my companion? To be more accurate, it was the laughter of humans. Funny... because right at that moment, we felt a little bit lost. We decided to put on our don't-give-a-fuck boots and walked straight towards the screeching noise. There might be some vipers lurking in the fields for our cross-over, so we felt pretty much bad-ass when we made it through.
Apparently, the place where we went to was one of the hidden gems I was talking about, there were some people who bought property there and turned it into a small place where people could meet, eat and refresh themselves with some cooled drinks. The hospitality was good, and the prices were below our expectations. Dirt-cheap. We had some cake and drinks, took a quick stop and continued our journey through the lost lands of Vipercity.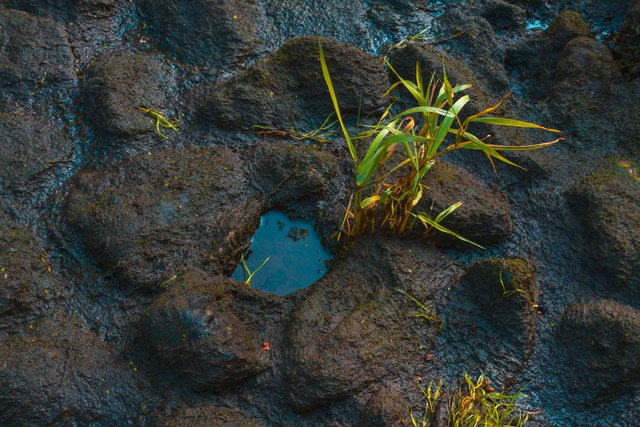 ©2019 Ruben Cress | rubencress.nl
There was a creek with a natural filter system. That would flush all the dirt right from the start, turning the water pretty clear. Still, it was brown water because of the ground that was around it, yet, you could see all the way to the bottom.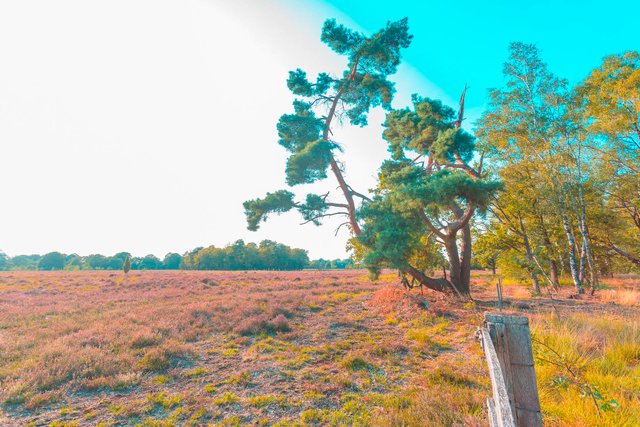 ©2019 Ruben Cress | rubencress.nl
A few hours later, the Sun decided to go for a quick nap. While we still had no idea where the fuck we were, we decided to take a different path back to the car. It was a gamble, especially because we weren't sure if we would make it.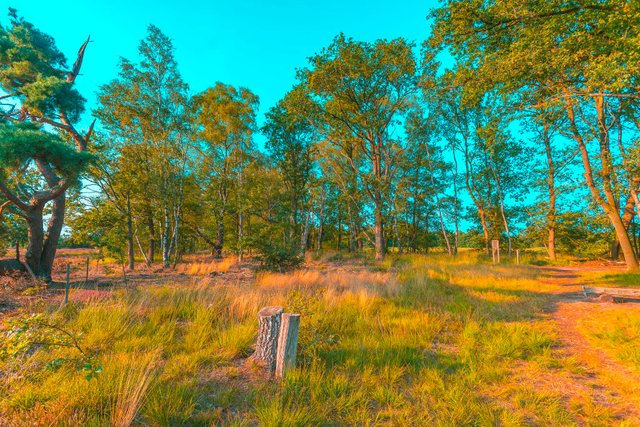 ©2019 Ruben Cress | rubencress.nl
At this point, the harsh Sunlight turned into a more gentle light source, changing the scenery dramatically. Dust was getting lit pretty well and I finally managed to take some nice shots that added a little bit more drama (No more mysteries! yay!) Mystery: or... At first, I was a little bit concerned that I couldn't take any good shots due to the high contrast between sky and ground. After all, I was glad that we stuck around longer.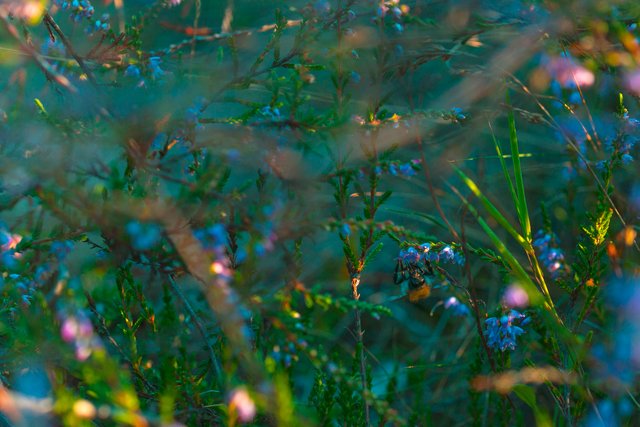 ©2019 Ruben Cress | rubencress.nl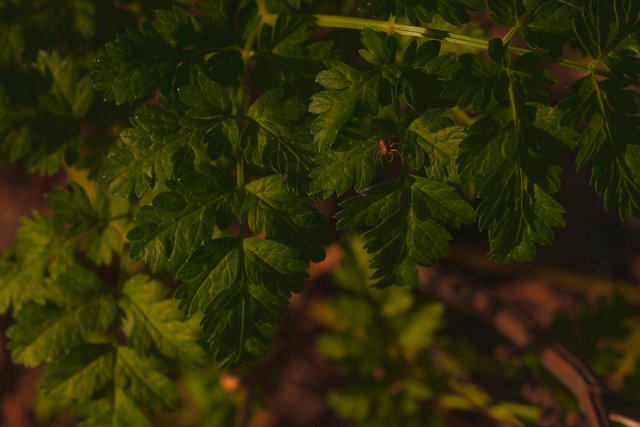 ©2019 Ruben Cress | rubencress.nl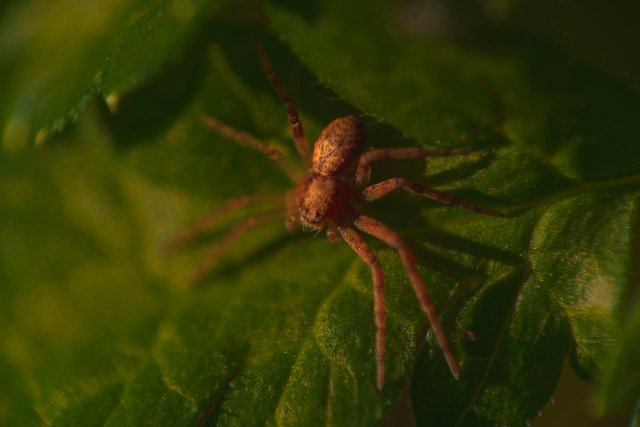 ©2019 Ruben Cress | rubencress.nl
You see, I believe it are the little things that we should cherish. In a world like this, change is in the air. At least, I can feel it. Can you? So many people opening up, people are teaming up to make the planet clean again, and hopefully, we are not too late.
One of the questions I asked my companion was; what would you do if you were to be dropped in a forest with 4 other people with nothing else but your clothes and knowledge? How would you spend the first 24 hours?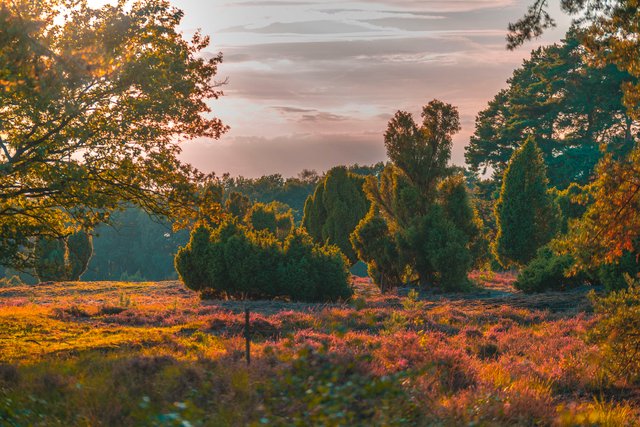 ©2019 Ruben Cress | rubencress.nl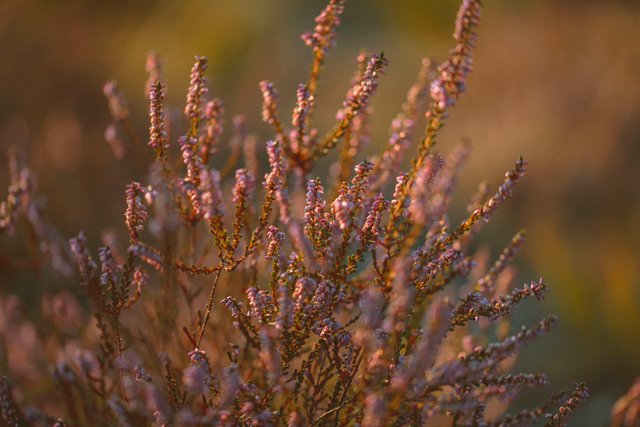 ©2019 Ruben Cress | rubencress.nl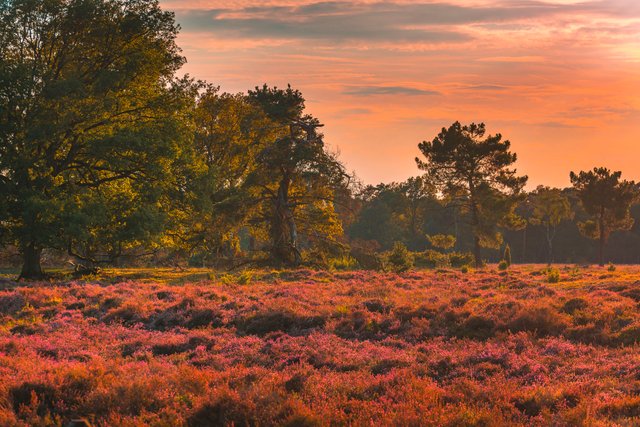 ©2019 Ruben Cress | rubencress.nl
Most of us have everything we need around, right? Luxury is not a necessity. It sure does make our lives easier. However, it does make us quite dependant on others that are beyond our reach. What if the government falls meaning that rules and laws are no more. I believe it would be most important to stick together and work together.
If you want to know more about the mystery... check out @lackofcolor, she's new to the space, and I'm teaching her a little bit about blockchain technology and the various platforms where she can meet and greet with other Crypto enthusiasts. Did she survive? I guess we would find out whenever she posts her introduction post.
Thanks for reading, and keeping up with the dramatic twists.
Ruben