Hello to all my beloved Steemians!!
I hope that they are very well, I had some time absent by this means, due to certain personal things, and for lack of time to be able to publish; and the truth did not want to publish something to get out of step, I think that when you do something, you should do it well.
As I have already mentioned in old publications, it is a pleasure for me to be able to share my post with you and more if it is from photographs, I have discovered that it is easier for me to express myself through the images, even if only the photo of a rock.
In these days of absence, I managed to gather some material to be able to show them, in different publications, from writings about, personal experiences, photographs of nature and objects.
Today's post is about some photographs I made to some, butterflies that come to visit me every afternoon without fail to my house, if it sounds maybe half trite but it is true; The point is that they always alight in the same place. The strangest thing about those little butterflies, is that when they fly they make a little sound, they are very beautiful. I also started researching on the internet and it turns out that they are called moths because of the shape of their antennae.
Well, my dear friends, so as not to lengthen the publication much, I will leave you with the images.
All images were taken with a Canon EOS Rebel T3.
---
Winged Visitors.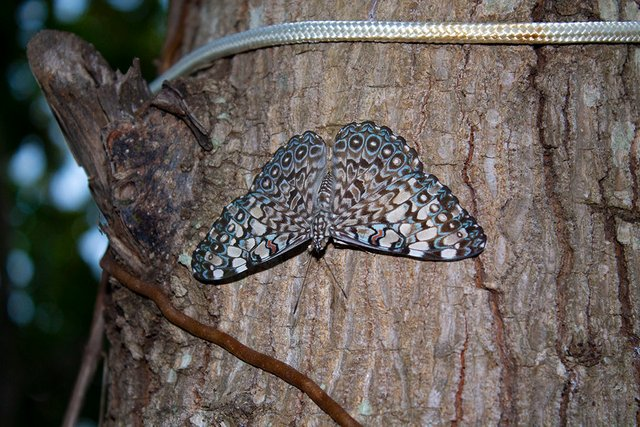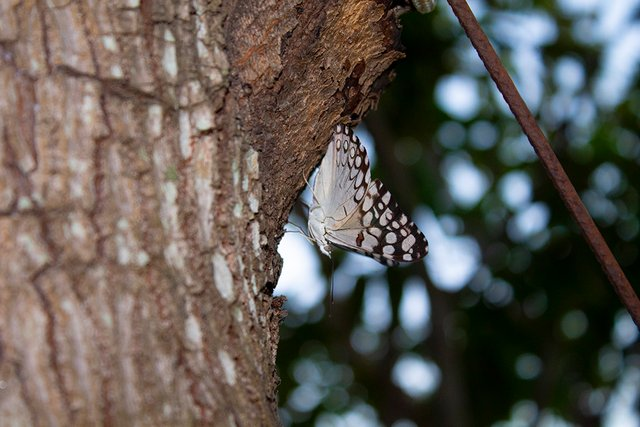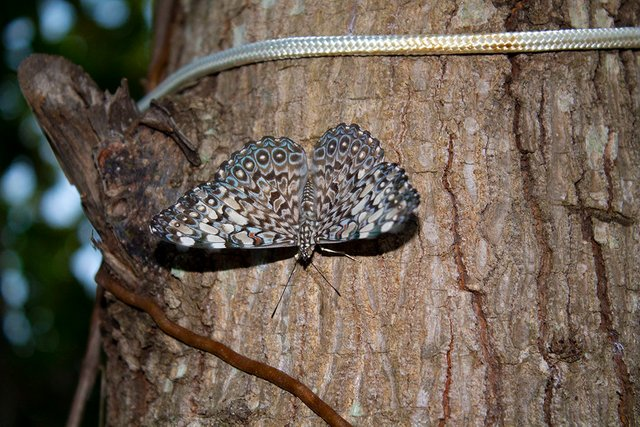 Point F f / 5.6 | exposure time 1/60 s | ISO-800 speed | focal length 55 mm.



These characteristics are the same for the 3 images.

I must confess that I take like 50 photos, but I only liked these 3 that I show you, I still lack practice but as they say over, "He who perseveres reaches."
And well, my dear ones, I say goodbye to you with nothing to add, hoping that you liked it and thanking you for giving me a few minutes of your time to see my post and grateful if you leave your comments.
Credits of the text and photographs: Rouscelin Cardona @rouscelin.