Alchemy-Stone. Steemit economy works!
Hello Steemians!
Hi @denmarkguy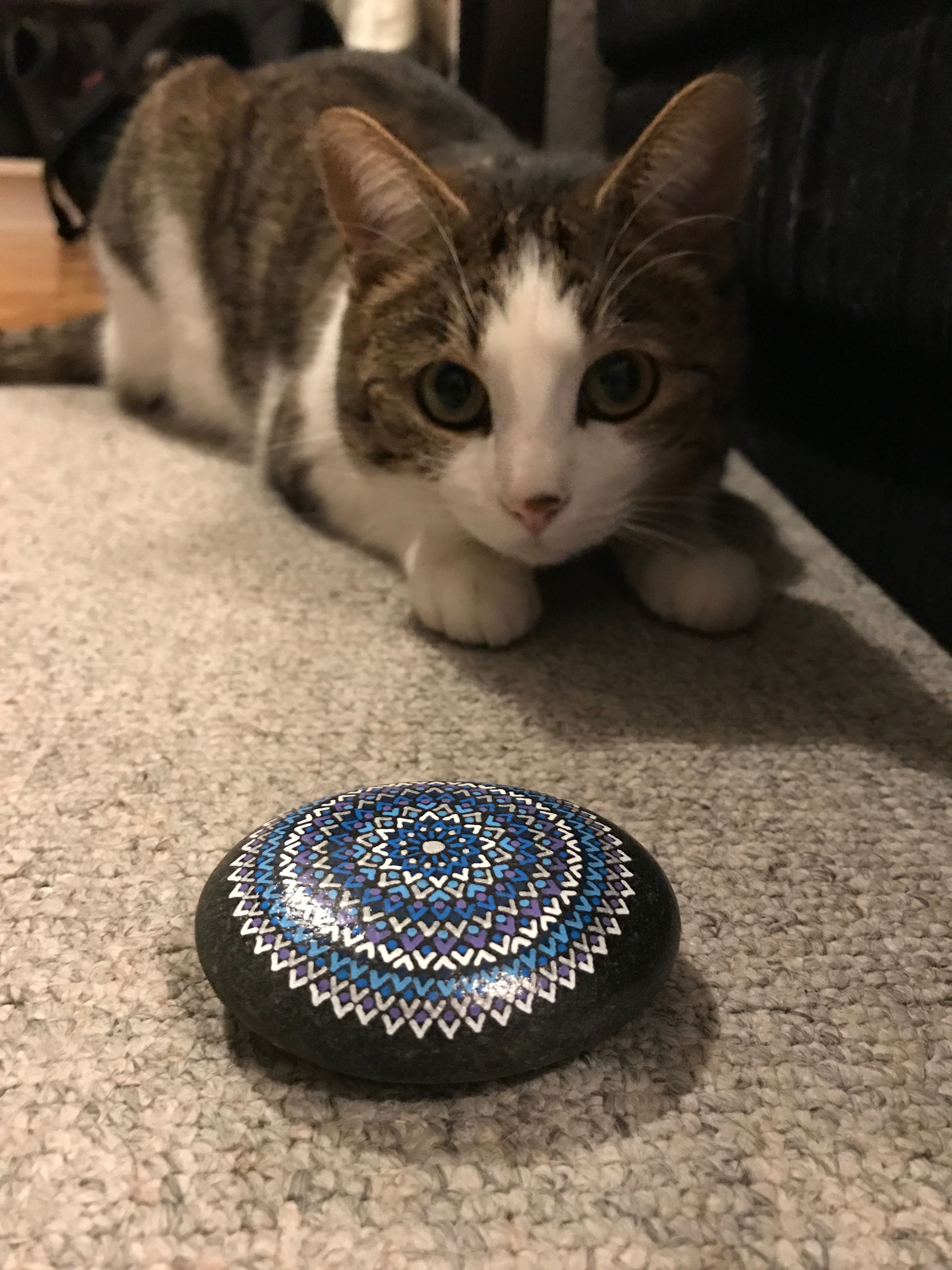 I'm so happy that I recieved this awesome stone.
My cat loved it too, haha.
This will hopefully be the proof I was waiting for to convince my
sceptical friends that steemit.com is the best platform on the internet by far!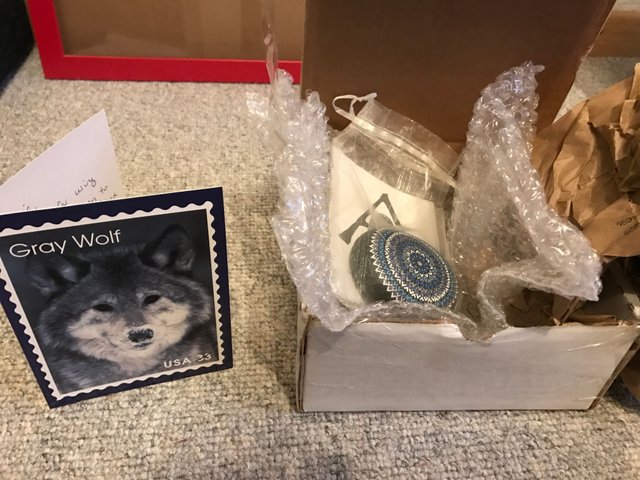 I would like to say thank you @denmarkguy for this awesome mandala-stone. I'm so happy I won the auction and am now a proud owner of one of his magical stones. I'll continue to support artists and activists on Steemit.
I hope you cash your steem$ out at s good time. I want you to have some profit for this awesome artwork.
The packet arrived yesterday!
I just had to make an unboxing post.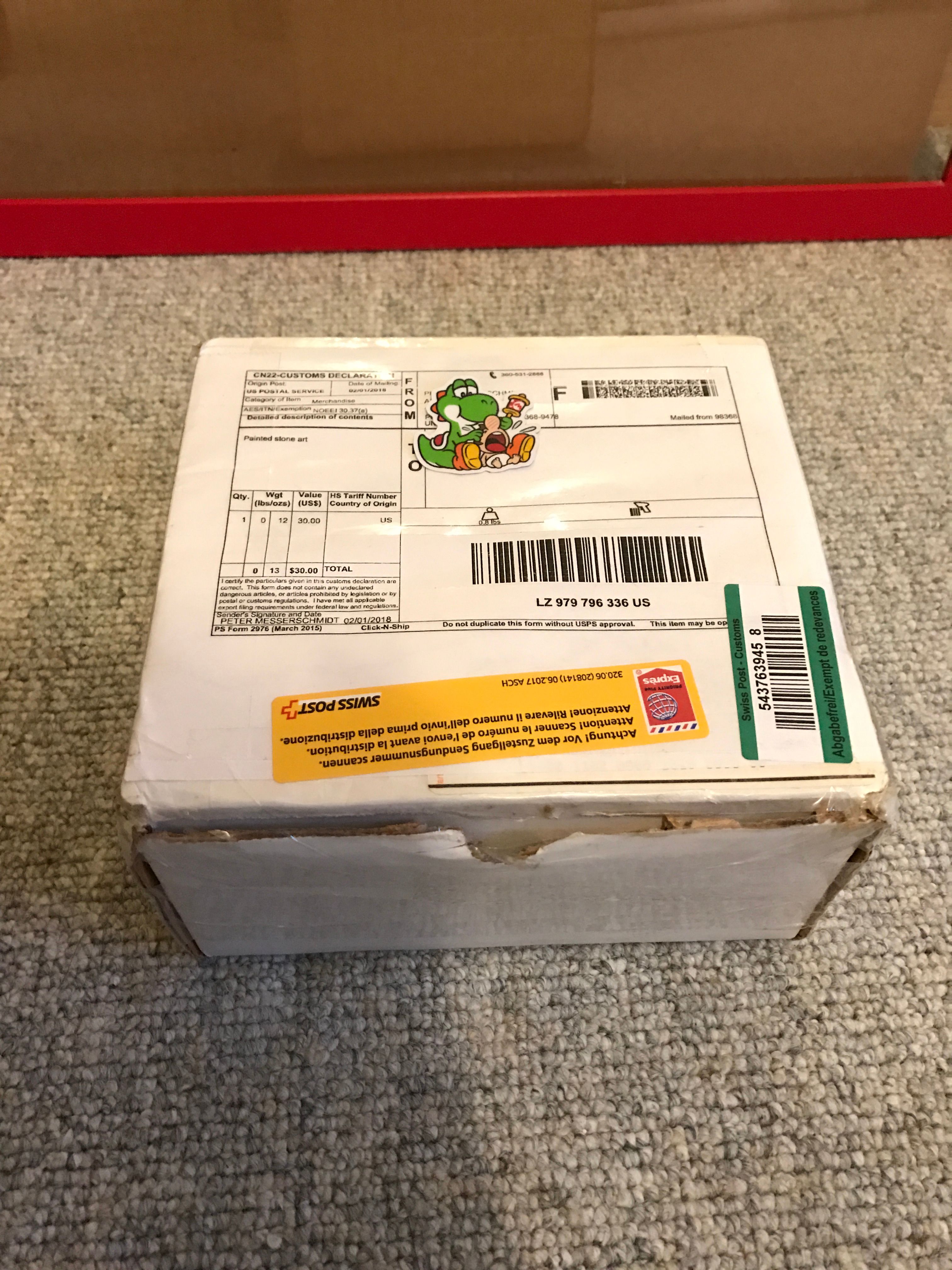 This was my ultimate goal on steemit. My dream is that we can purchase anything just with Steem$ and can build an economy that is just inside of Steemit.com.
Imagine that in some time we can purchase healthy food, more kinds of art like painters and musicians and even book vacations through steemit.com.
I think there is a SteemBnB, which is also awesome. Imagine you take your bike and drive to another city and you can stay there all just with Steem$. The banks would hate it and thats good, right? :-)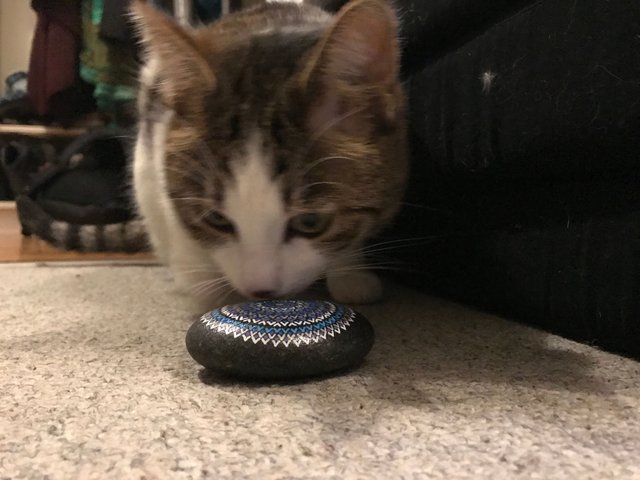 I'll keep the stone close to me for some time to expierience the power of your work. Later it will have a place in my vitrine as you see in the picture.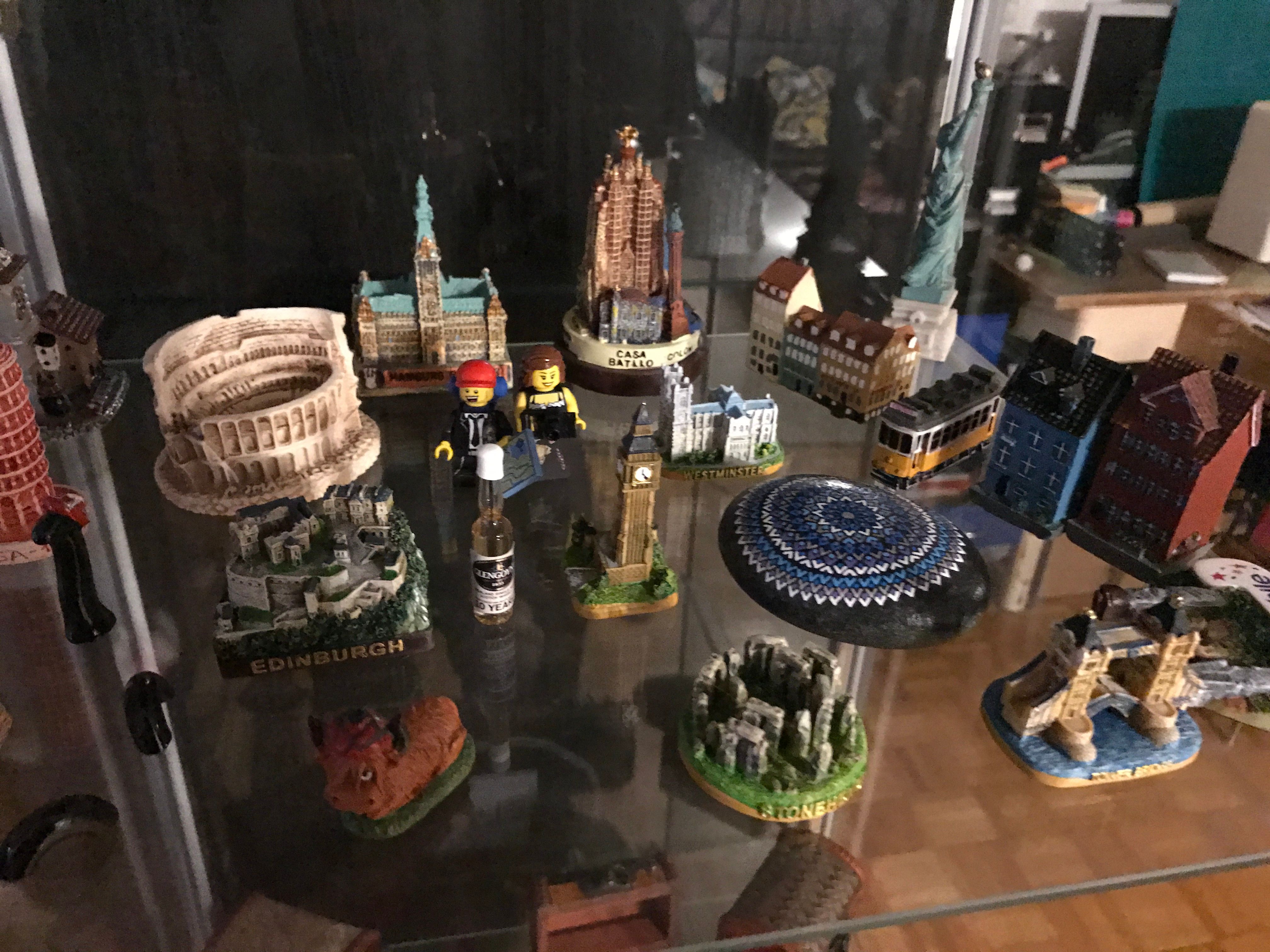 A big thanks to @steembay. Thanks for this awesome project. Looking forward to participate in more auctions in the future.
And another huge thanks to you Peter and your wife!
Kind regards
@rheteric
I hope I can inspire even more to buy or sell their artwork here on Steemit.com
Lets make this the greatest plattform!
Here one more for the steemit cat lovers out there!