"হাল যখন ধরেছি পাল তুলেই ছাড়বো,
বৈঠা যখন ধরেছি নৌকা ঠিক বাইবো।"
Nature is full of lessons, no? While thinking about the boat I wonder how a sailor controls it, how they flock and how they control the oar! I wish I could control my life the same way with that much power.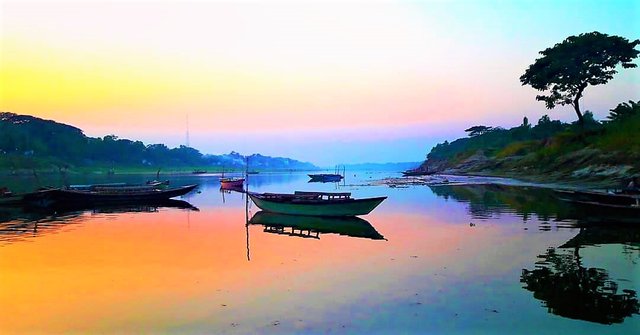 Boats, which always fascinates me. As I grew up in the city, I never had much chance to ride on the boats. Maybe that's why it seems something mysterious to me.
But it's not uncommon to get to see lots of boats because Bangladesh is surrounded by hundreds of rivers. And boats are still one of the major ways of transportation. Also, a good amount of people depends on the river, for fishing and cultivating. So, boats are part of villager's daily life too.
Though there are different modern transportation is available everywhere. But boats have a different attraction. Not just because it's part of the culture but people, including me, enjoy the swing of the boat while riding.
The photo I have shared here is a very common view of our villages. Most of them are fisherman's boats. And some of them are for a ride. I captured this many years ago from 'River Brahmaputra'.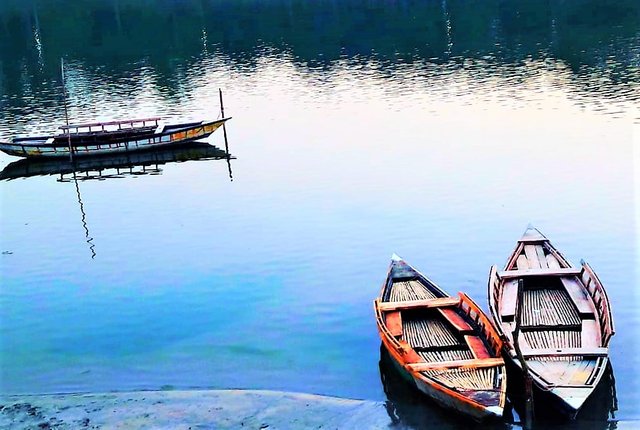 Here's another capture of mine from the river bank. Both photos are captured by my old iPhone4. I polished the photos a little bit to make it look vibrant.
It's been a while I didn't get the opportunity to go close to the river or have a ride in the boat. It would be really great if I get the chance again.
The verses I have shared are from a poem name 'নৌকা ঠিক বাইবো' from our native poet Ratan Chowdhury.
THANKS FOR READING
Much Love

Who am I?
I'm a Mom of a toddler son, have a vast experience working with HR in a multinational organization. Also, I have a good knowledge of Public Administration. I'm life enthusiasts, eager to learn human psychology, trying to live mindfully and a positive learner.


Find me on other Social Places
Twitter Facebook Discord
Proudly supporting