The Petronas towers
Hi Steem friends. the
2 years ago I was in Malaysia and found a spot where I could look at this amazing building.
The Petronas Towers designed by Cesar Pelli stand as the highlight in Kuala Lumpur, Malaysia.
They are a reflection and homage to the Islamic culture of Malaysia.
Pelli used the Rub el Hizb, an important symbol found in many Islamic cultures, as a way to generate the plan of the building. The Rub el Hizb is characterized by two overlapping squares, one rotated 45 degrees, with a circle inscribed in the center. Pelli used the symbol as the footprints to both towers resulting in two extruded 8 point towers that reflected Islamic art.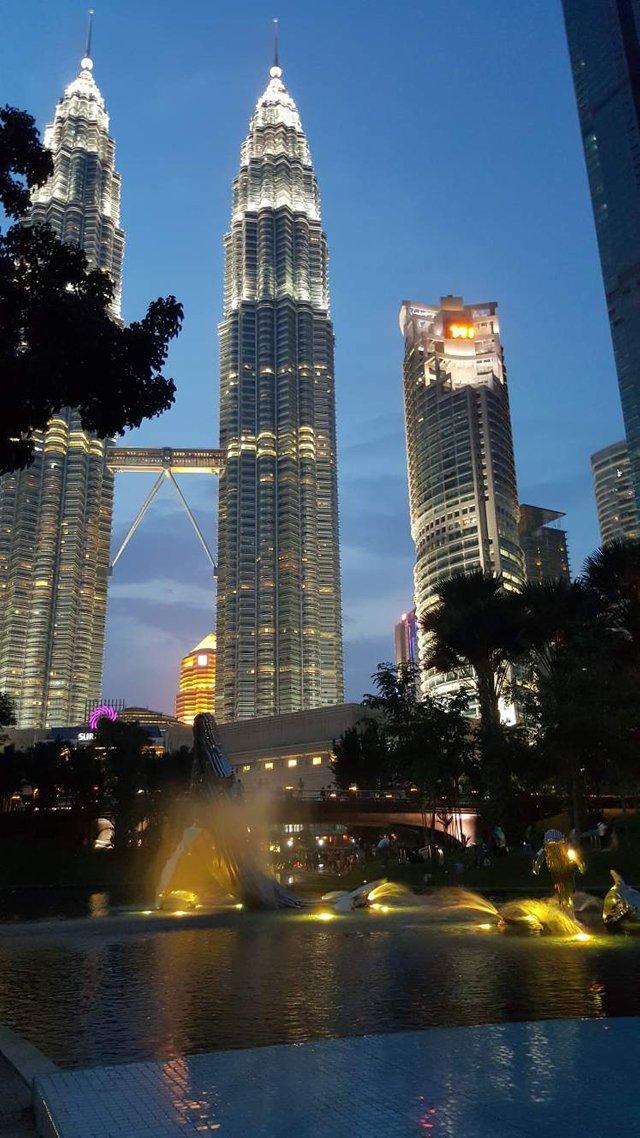 Posted using Partiko Android