It's a great opportunity to witness an eye catching and one of the greatest festival of INDA,
As India is famous for its heritage, culture, traditions and the one only and only for its festivals as India is home of various religions, we can find a perfect example there that how they use to help each other to celebrate their festivals and follow there respected traditions to live there life to edge.
THRISSUR POORAM is one of the greatest gathering in ASIA and a major festival in South India which is celebrated with great enthusiasm and joy in KERALA. This festival is brainchild by an Indian king RAJA RAM VERMA famously known as SATHAM THAMPURAM, maharaja of Cochin (1790-1805).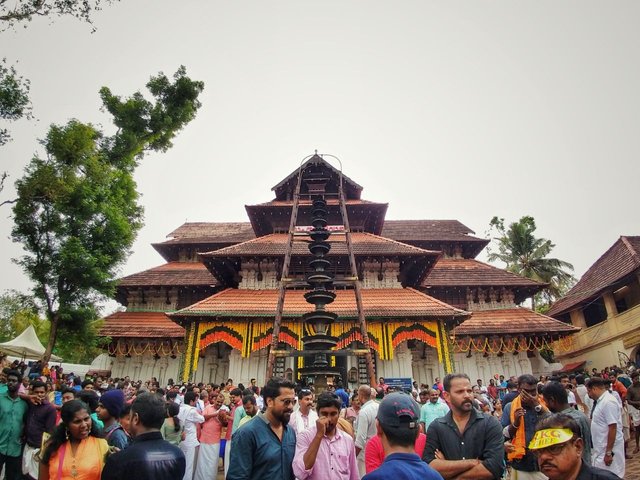 This festival is considered as festival of festivals, the festival is celebrated in the at VADAKKUMNATHAN temple situated in the heart of Thissur town and adjoining Thekkinkadu ground.
The pooram festival mainly happens between two groups representing the geographic division of Paramekkavu and Thriuvambadi. They complete their respective presentation of richly caparisoned elephants, traditional orchestra called panchavadyam, the swift and rhythmic changing is brightly coloured and sequined parasols called kudamattom and dazzling fireworks in the early morning hours are festival highlights.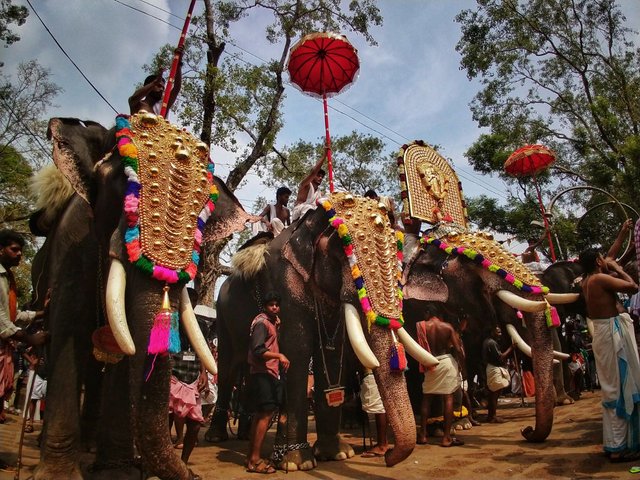 These elephants and trained and specially decorated for that function only and it takes a lot of hard work and experience as they are representing there group and the are need to complete their job in a beautiful manner in order to maintain their reputation.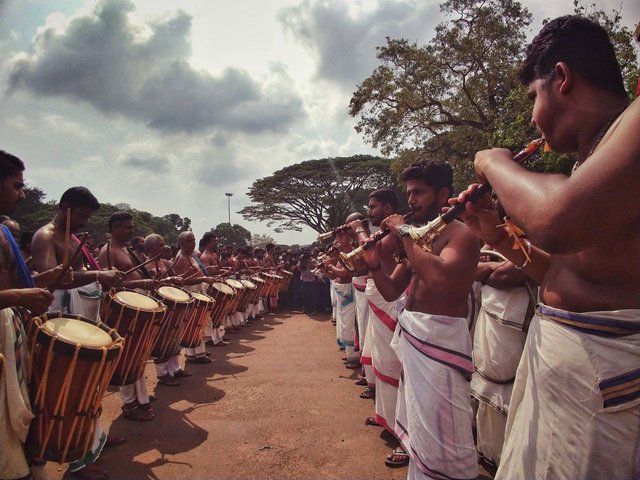 Festive on main day commence with the arrival of pooram from right temples by 6:30 in the morning, the first pooram of kanimngalam sastha temple will arrives at the vadakkumnathan temple, followed by others like Karamukku Bhagavathy, Choorakattukav Bhagavathy , Naithilakattum Bhagavthy,Laloor Bhagavathy, Panayckambilli Sastha, Ayanthol Karthiayani Bhagavathy and Chembookavu Bhagavthy.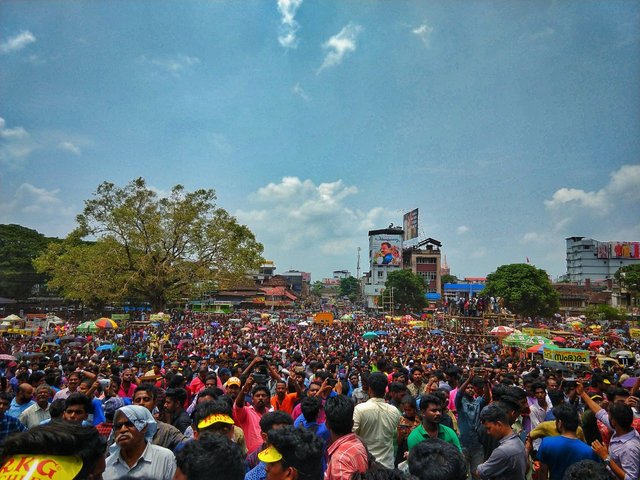 One of the most beautiful thing about this festival is its secular nature. Most of the pandal work is done by Muslim community. The material for the umbrella for kudamattom are offered by the Churches and their members which makes this festival totally different from rest of the World.
Whenever you get chance to visit don't forget to be apart of it.