The Camino de Santiago is an 800 km (500 mile) trek in the north of Spain, that takes about 30 days to complete. It is a Catholic pilgrimage, but most people do it because it is a life changing experience.
It is both challenging and pleasant, stormy and calm, happy and sad. On the way you meet a lot of people, drink a lot of wine and listen to a lot of stories. You make life-long friends in the process.
The journey starts in France, and on the first day you cross the border into Spain. But to do so, you have to climb the Pyrenees Mountains. Here are some pictures of that day...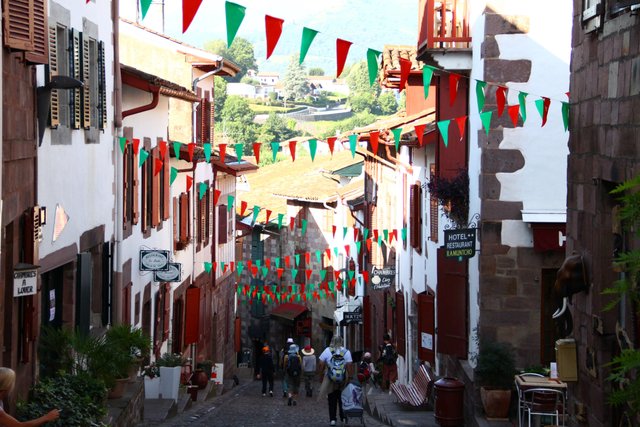 This is Saint-Jean-Pied-de-Port, the French village where the journey begins.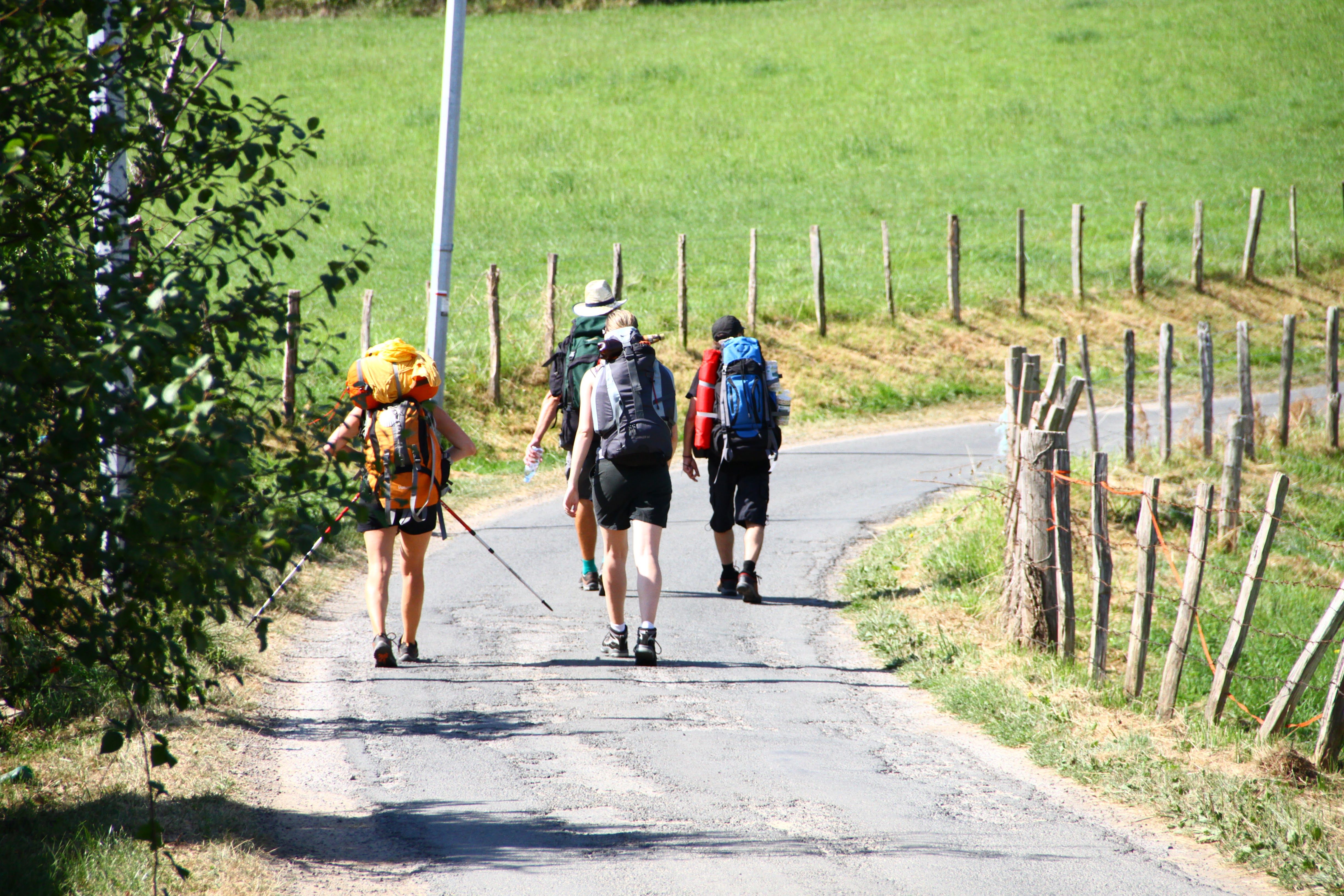 A common site on the road: pilgrims. You almost always exchange a few kind words with anybody you meet.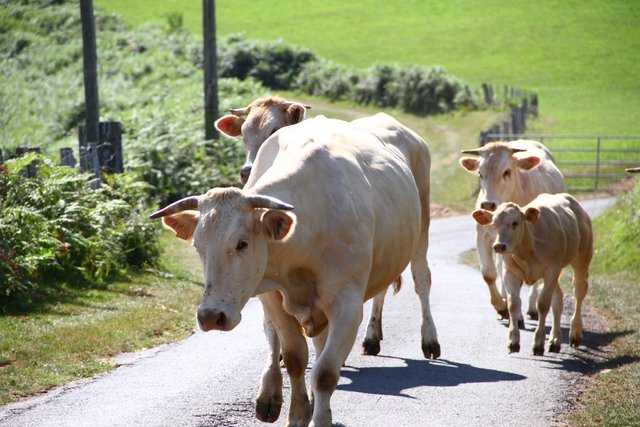 More and more you feel detached from the real world and start to feel connected to nature.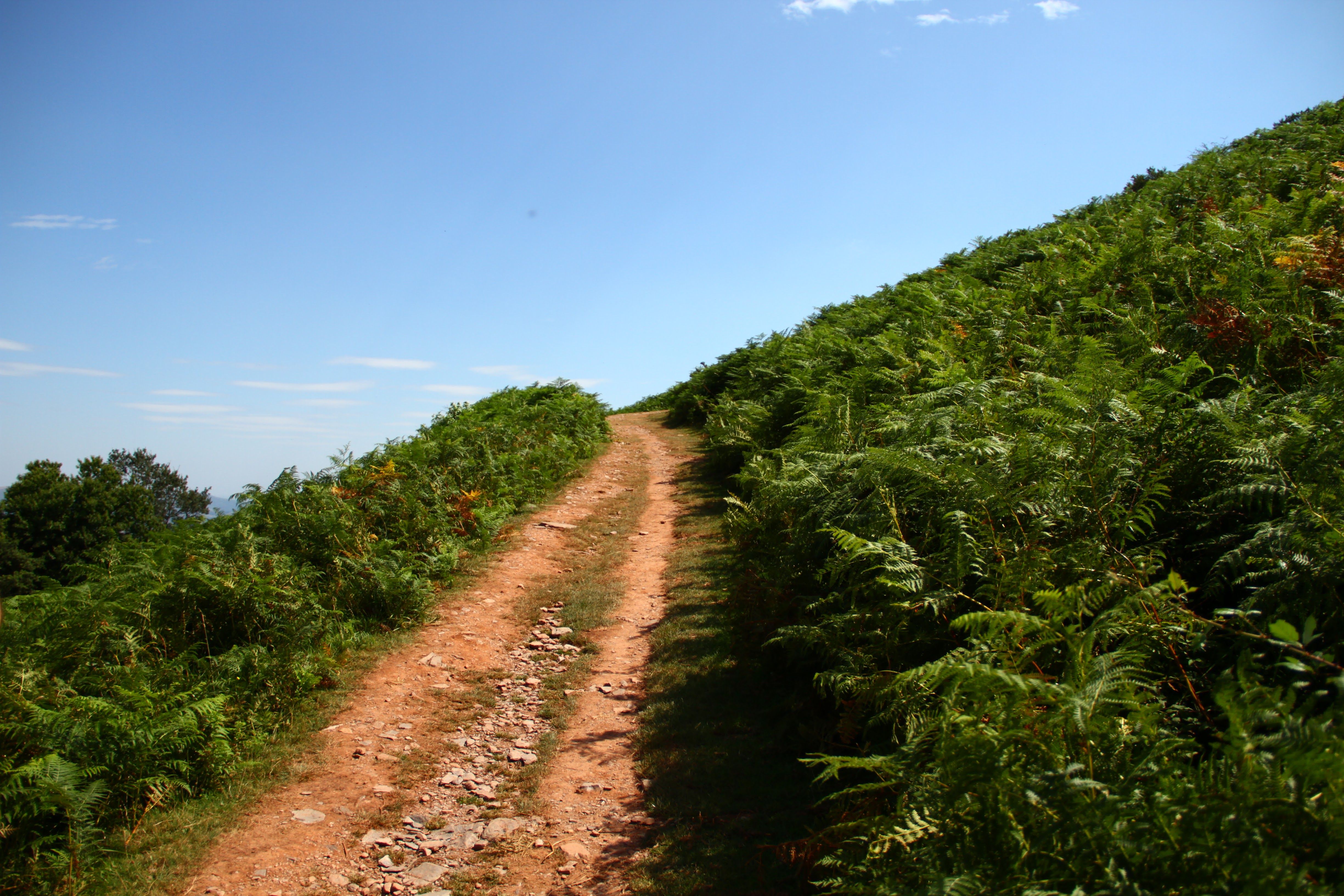 Sites like these make you remember that the challenge is always only yours to overcome.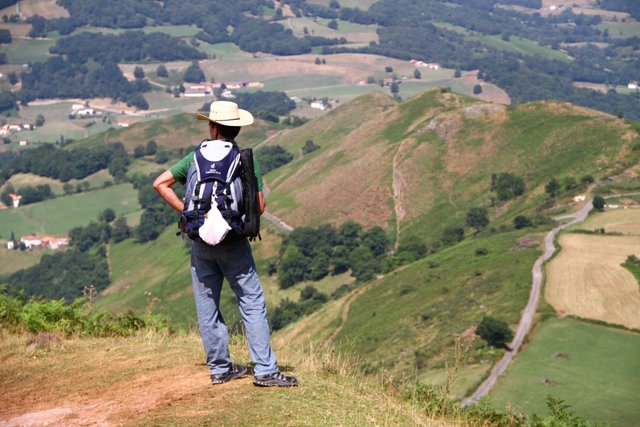 But quickly I make my first friend and walking companion: Lorenzo from Italy.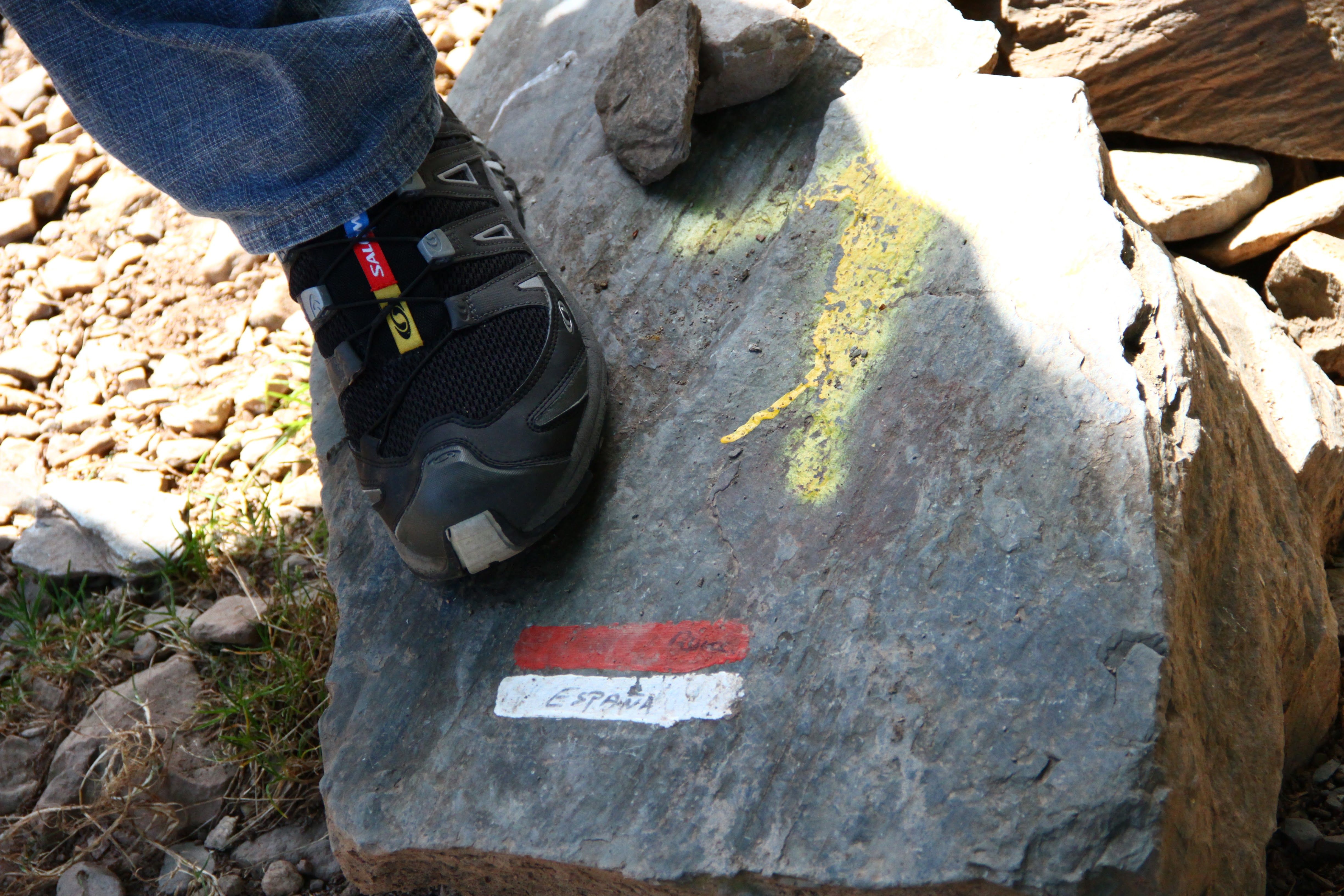 And we get to the French/Spanish border, inscribed only on this rock.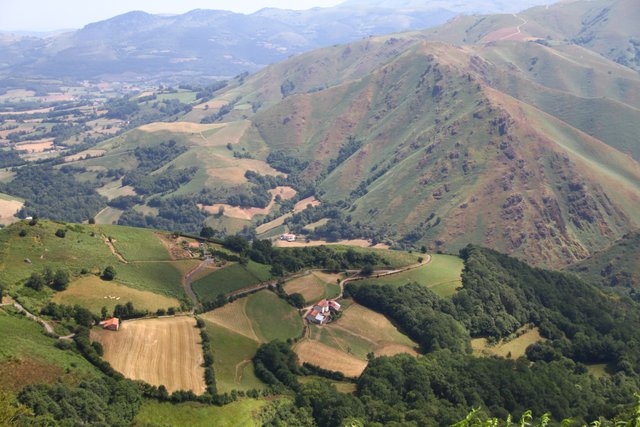 The difficult trek up the mountain rewards us with some mesmerising views.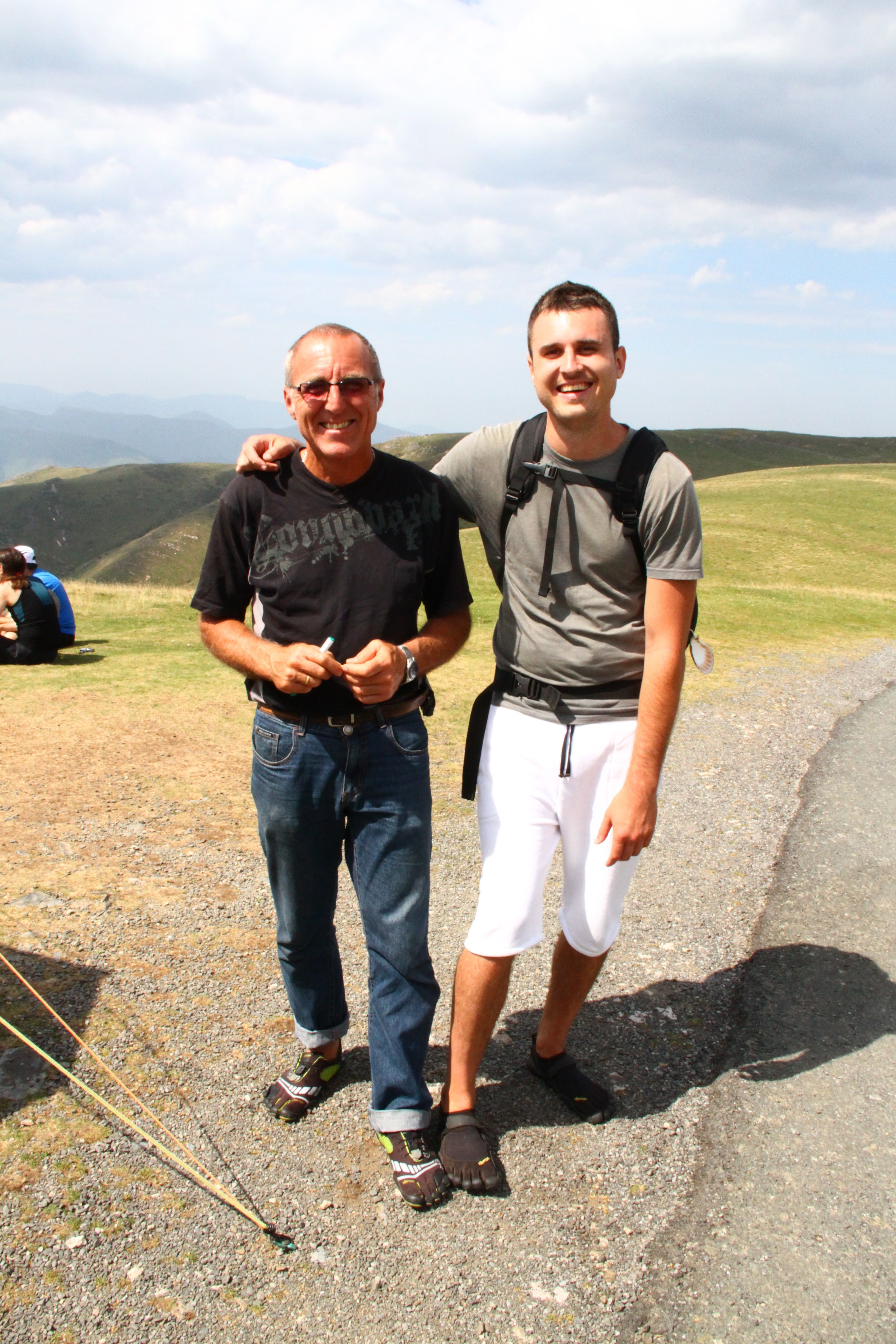 On top, I find this guy (left). We have the same shoes.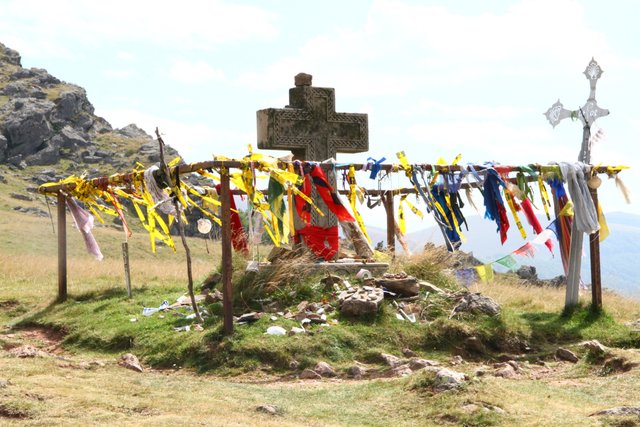 The road is full of these gems... a showcase of people's creativity.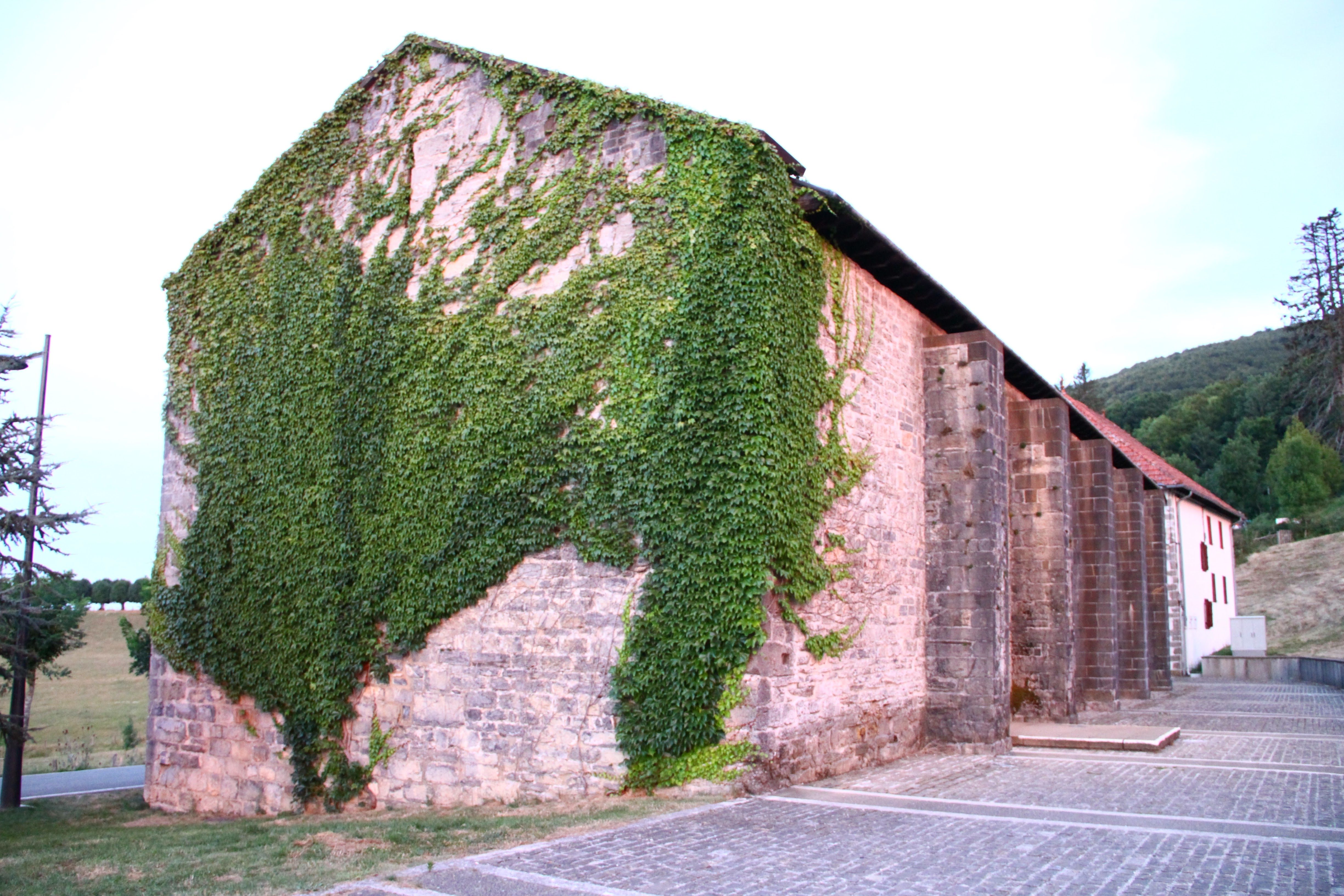 After a shorter but more difficult trek down the mountain, we get to our first destination. The sun is about to set.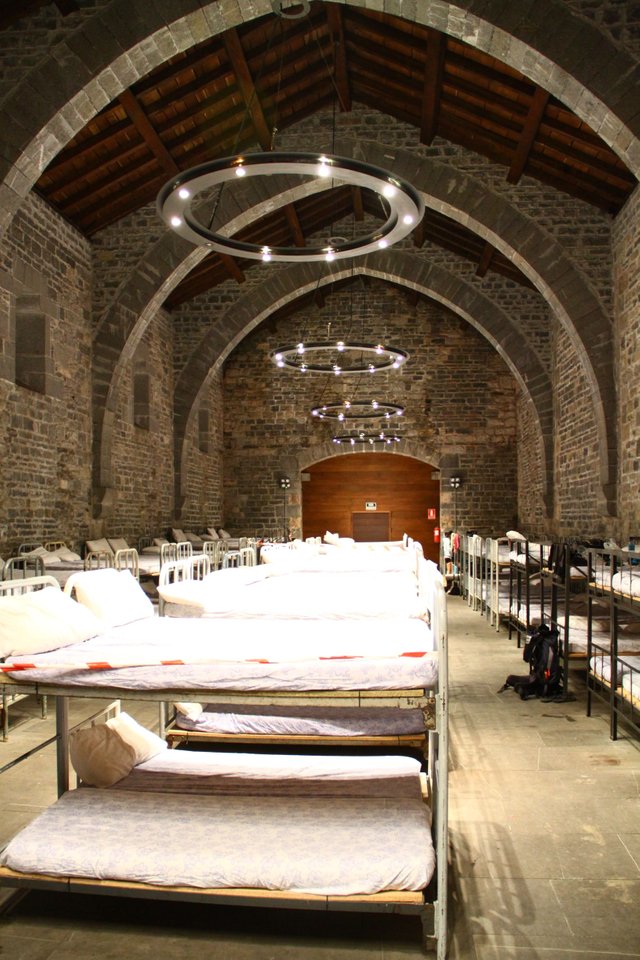 This is where we'll sleep for the night.
---