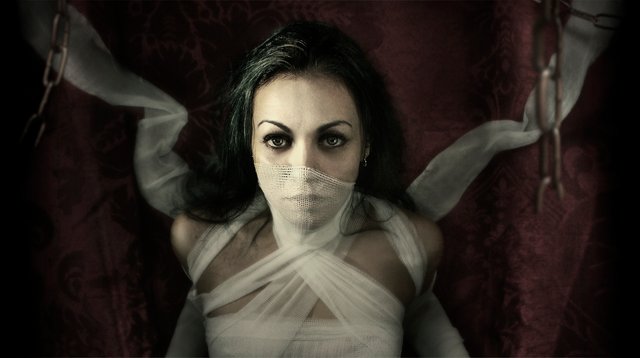 There´s already new wood waiting for me to paint it. In the meantime I want to show you some photos again. With real people! Well, partly...
In 2010 I met Jana (you might know her from here or here) the second or third time to make pictures with her. There was one picture that came into my head a while ago and I really wanted to let it out. It´s quite goth-ish, I hope you don´t mind.
Während schon neues Holz daheim steht und wartet bemalt zu werden, möchte ich euch in der Zwischenzeit mal wieder ein paar Fotos zeigen. Mit echten Menschen! Zumindest teilweise...

2010 traf ich Jana wieder (ihr kennt sie vielleicht noch von hier oder hier) das zweite oder dritte Mal inzwischen, um mit ihr Bilder zu machen. Ich hatte schon eine ganze Weile ein Bild im Kopf, das endlich herauswollte. Es ist ziemlich gothik-mäßig, ich hoffe, das macht euch nix ;)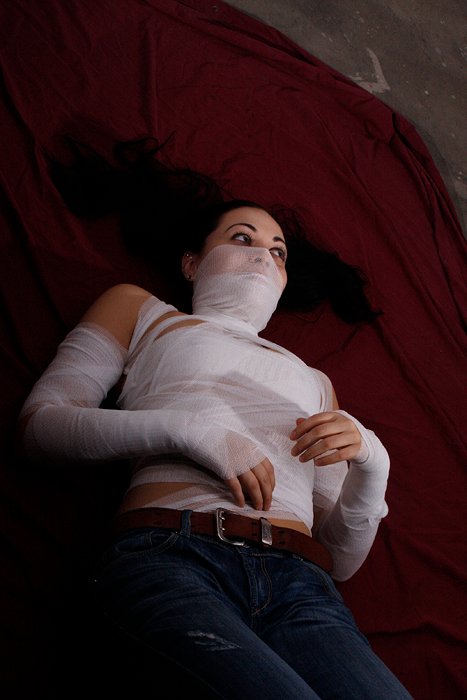 I brought gauze, a red background and a dummy without legs. I wrapped Jana in the gauze until it looked ok for us both. This was - of course - also a lot of fun. We experimented with the perspective for a while, until it was right. After taking pictures of her I photographed the dummy for the lower body part in my picture.
Ich brachte Mullbinden mit, einen roten Hintergrund und eine Schaufensterpuppe ohne Beine. Ich wickelte Jana in die Mullbinden ein bis es für uns beide ok war. Das war natürlich sehr spaßig. Wir experimentierten eine Weile mit der Perpektive, bis es gut aussah. Nachdem ich von ihr Bilder geschossen hatte, fotografierte ich die Puppe für den unteren Körperteil des Bildes....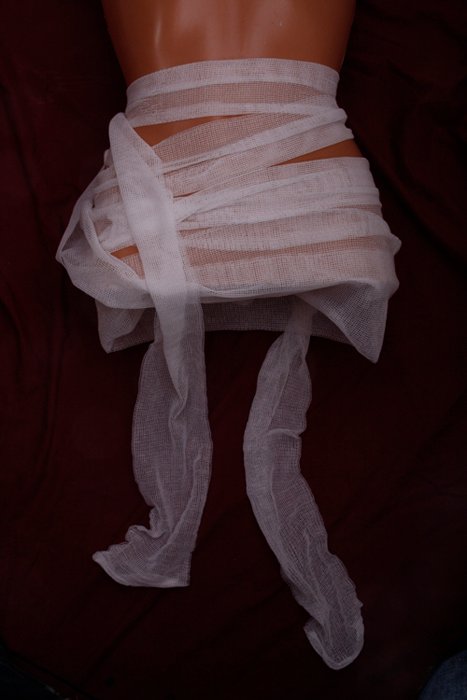 The rest was Photoshop. I hope you enjoy the result!
Der Rest war Photoshop. Ich hoffe ihr mögt das Ergebnis!
♦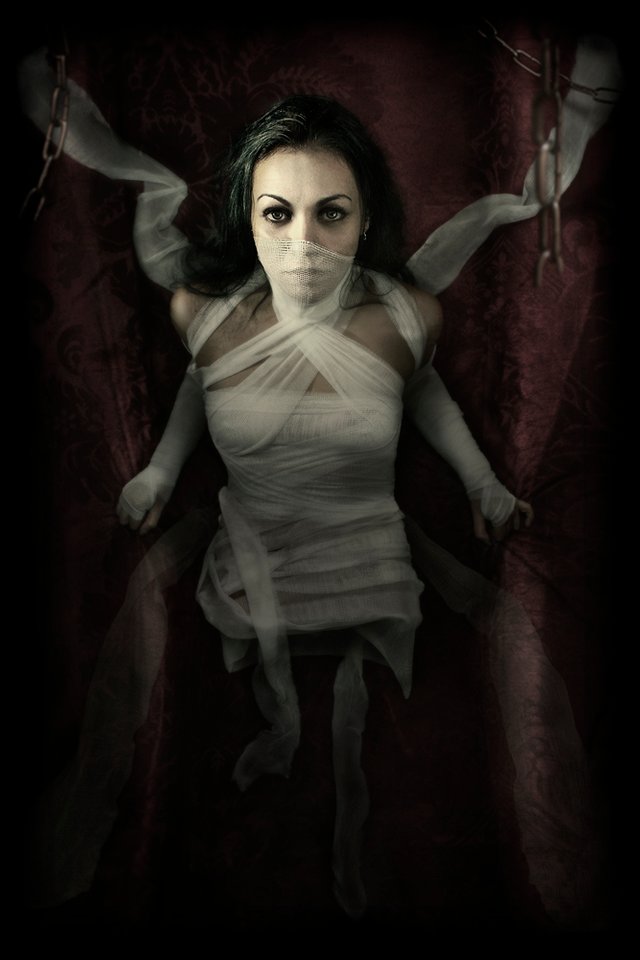 ♦
I also brought black paint and we made a mess with that to make another picture. But this is going to be another story..
Ich hatte auch schwarze Farbe mitgebracht und wir haben damit eine ganz schöne Sauerei für ein weiteres Bild gemacht. Aber das wird eine andere Geschichte...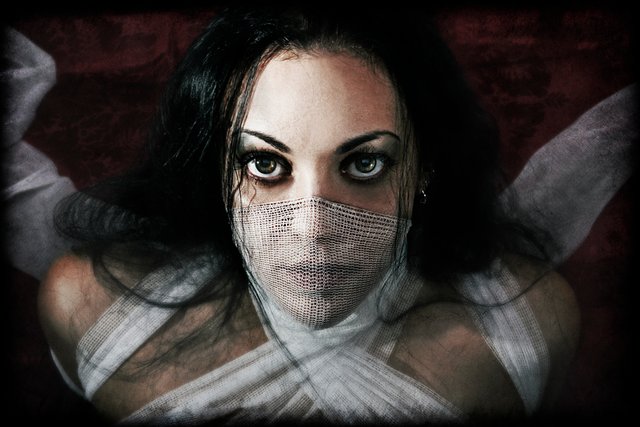 Outtake


Pictures by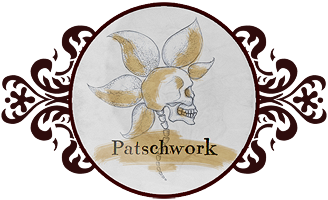 Thank you for reading! | Danke für´s Lesen!
---