California 2013 - Zabriskie Point [EN/DE]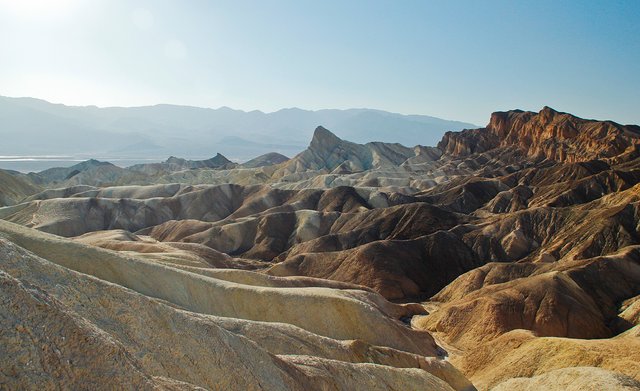 ☶
We stayed in Las Vegas for three days and I´m going to skip this experience, since there´re enough people telling you enough things about Las Vegas :)
It was very cool, we went to a Mötley Crüe concert at the Hard Rock Hotel , but the other day we were very dissapointed to be not allowed to spend a day as a couple together at a spa (which seems to be normal in America - not in Germany).
Wir waren drei Tage in Las Vegas und ich werde diese Erfahrung überspringen, da es genug Leute gibt, die genug Dinge über Las Vegas erzählen :) Es war insgesamt sehr cool, wir waren auf einem Mötley Crüe Konzert im Hard Rock Hotel, wann anders waren wir sehr enttäuscht, dass wir keinen Tag als Paar in einem Spa verbringen durften (was in Amerika normal zu sein scheint - nicht in Deutschland).
☶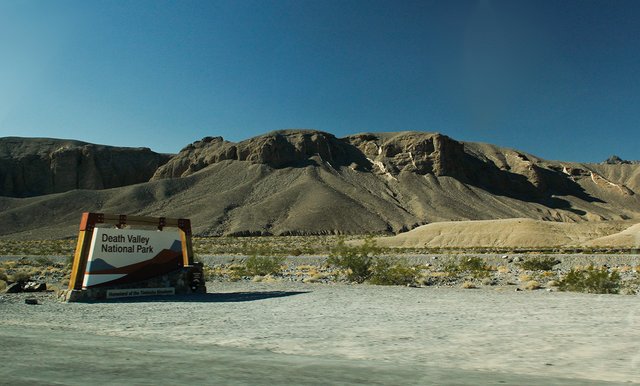 ☶
After Las Vegas we had one day to drive up to Lone Pine - our next stop. It´s a four hours drive which was leading us directly through Death Valley national park. Known for its extreme conditions we experienced a special landscape out of this world.
Nach unserem Aufenthalt in Las Vegas hatten wir einen Tag Zeit, um nach Lone Pine zu fahren - unsere nächste Station. Das ist eine vierstündige Fahrt, die uns direkt durch den Death Valley Nationalpark führte. Bekannt für seine extremen Bedingungen durften wir eine außergewöhnliche Landschaft erleben!
☶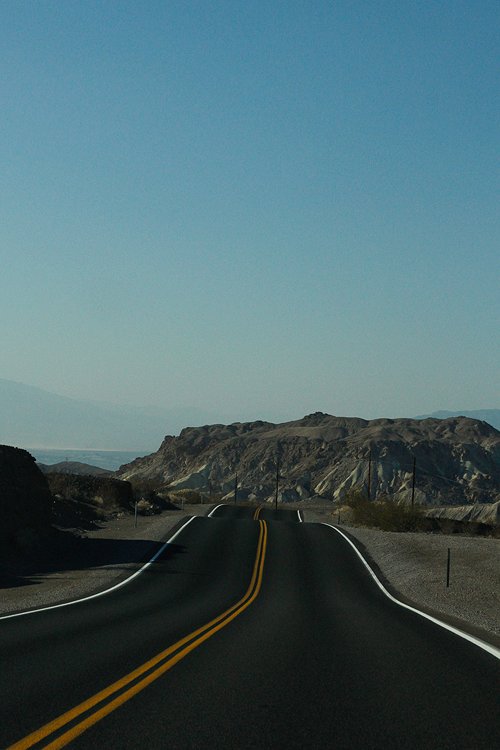 ☶
After we passed the entrance of Death Valley national park we drove only half an hour until we came across famous Zabrinskie Point. What a place!
In this area you´re surrounded by huge rock formations in different colors, casting beautiful shadows. Looks like someone had folded earth´s surface millions of years ago...

Nachdem wir den Eingang des Death Valley Nationalparks passiert hatten, fuhren wir nur eine halbe Stunde, bis wir auf den berühmten Zabrinskie Point stießen. Was für ein Ort! In dieser Gegend sind ist man von riesigen Felsformationen in verschiedenen Farben umgeben, die wunderschöne Schatten werfen. Sieht so aus, als hätte jemand vor Millionen von Jahren die Erdoberfläche gefaltet ...
☶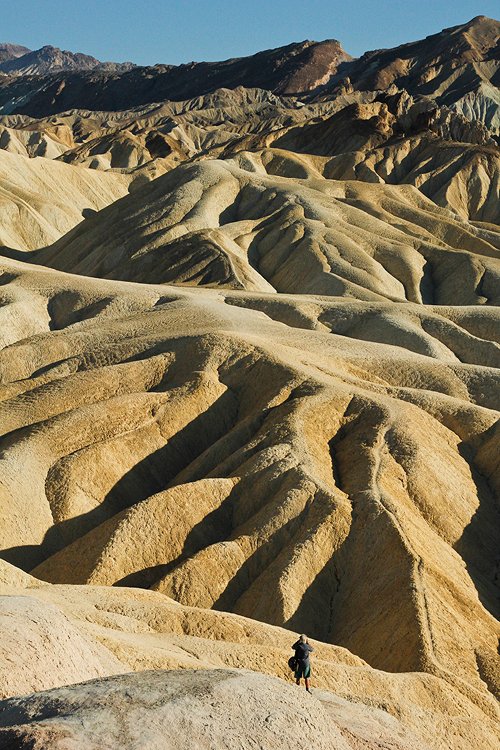 ☶
☶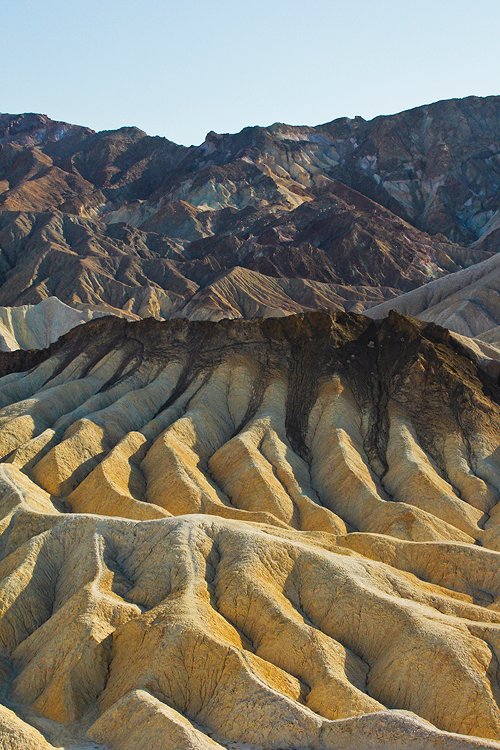 ☶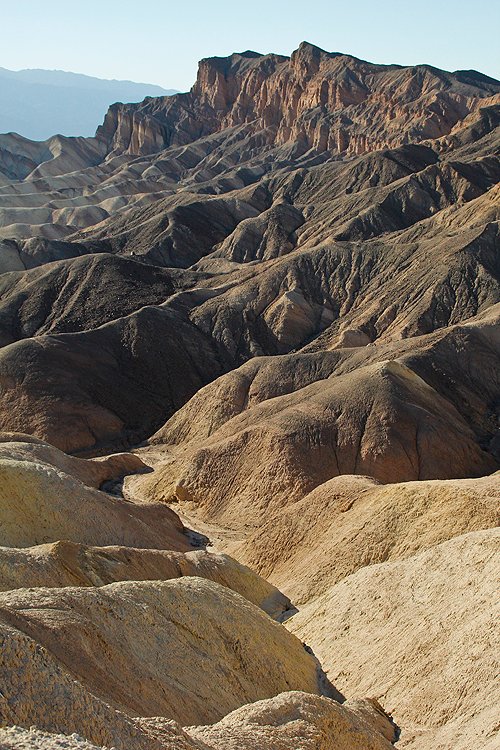 ☶
People say, the best time for taking pictures there is at sunset or dawn, but I had not the chance to wait for that. Hope you liked my photos anyway!
Die Leute sagen, dass die beste Zeit um dort zu fotografieren ist der Sonnenuntergang oder die Morgendämmerung ist, aber ich hatte nicht die Möglichkeit, darauf zu warten. Ich hoffe euch haben meine Fotos trotzdem gefallen!
☶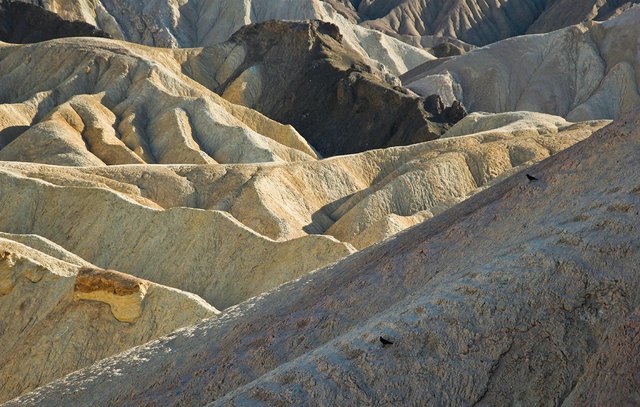 ☶
Part I California 2013 - Calico ghost town [EN/DE]

---
Pictures by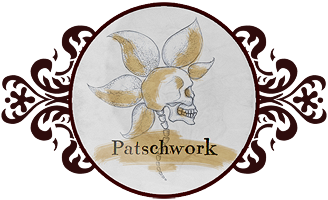 Thank you for reading! | Danke für´s Lesen!
---