It was a sunny morning, I along with my brothers decided to go to the river bank for the photography session. The sun was still rising and thus we got the chance to capture some of the shillhoutes against the sun. The first photo is by far the best photo captured. I didn't carry my camera that day. All the photos are mobile phone captured.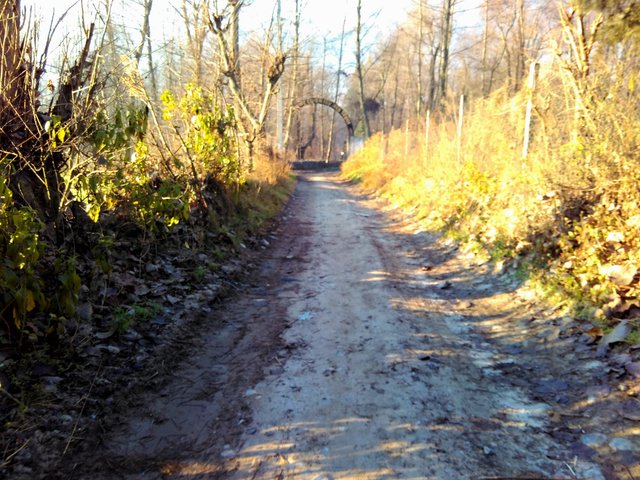 This is the way which leads to the river bank of the Beas river. I was at Bhunter, a town in Kullu Distt of Himachal Pradesh.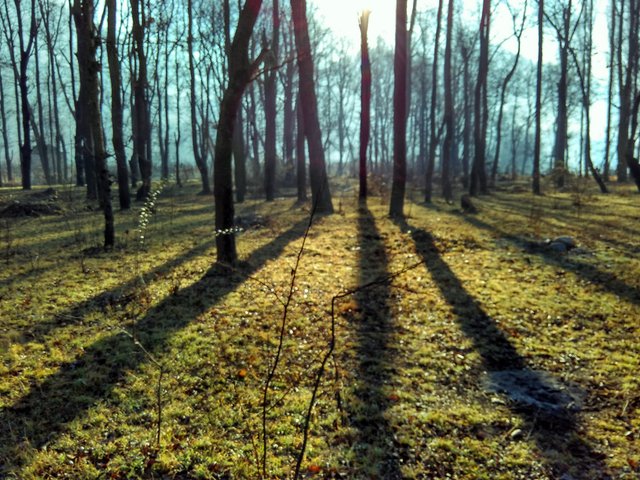 I got an amazing shot of the trees with long shadows while I was walking to the riverbank. The dew drops were adding to the freshness and beauty of the atmosphere.
We reached the river bank after walking for a minute or two. There was some stagnant water along with the main river flow. The picture above describes the actual scene. The stagnant water was very reflective which made the photographs shine even brighter.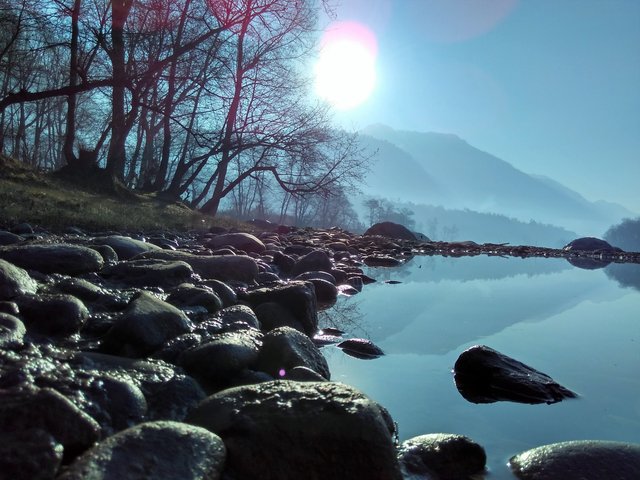 There were pitch black rocks along the river too which looked amazing. But we had to be very careful there as these rocks were slippery as hell.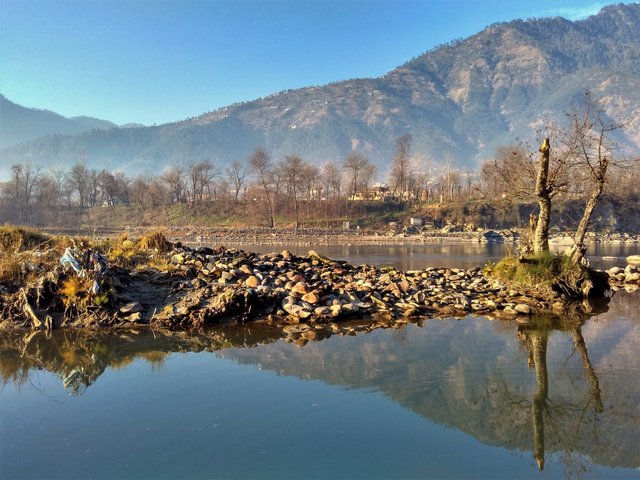 In this picture, we can see the stagnant water along with the actual flow of the river. We could not go to the river flow as it was very harsh. So we compensated with the stagnant water along. But anyway we got the actual feel and vibe of the river.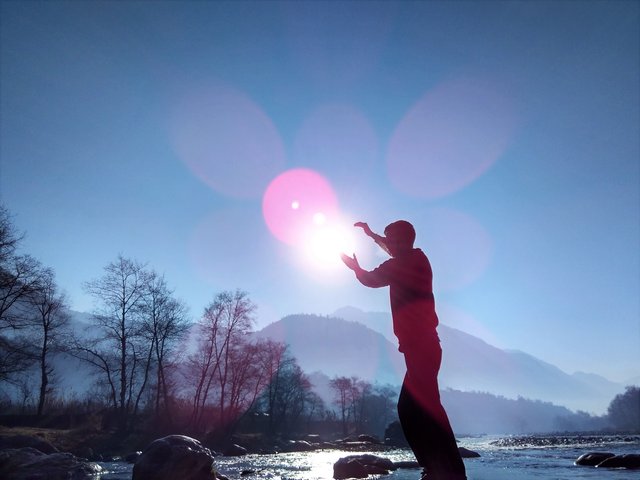 We also tried catching the sun. You can see the result of that experiment in the picture. It looked a little funny to me.
.
.
.
UPVOTE, COMMENT AND SHOW SOME LOVE TO GET SOME LOVE.
More amazing posts soon.