I have a family of 4 kitty cats and they are all siblings from the same litter. There are 1 female and 3 male cats and they are named Alleria, Striker (Fluffy Buttz), Sif and Dan.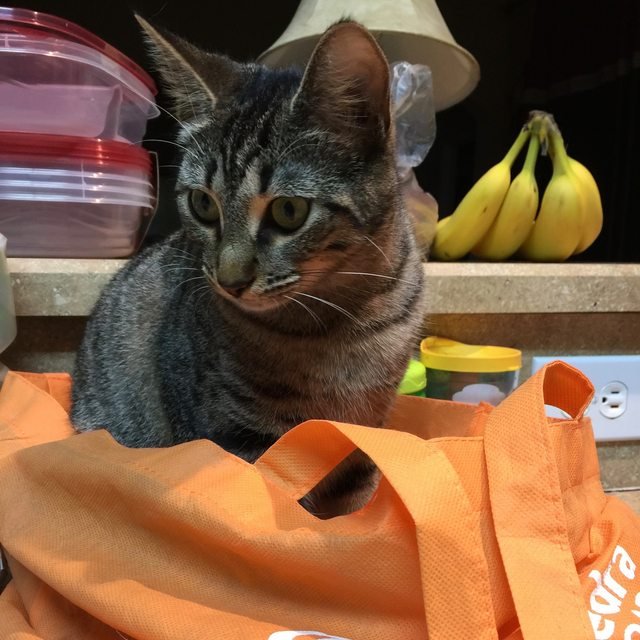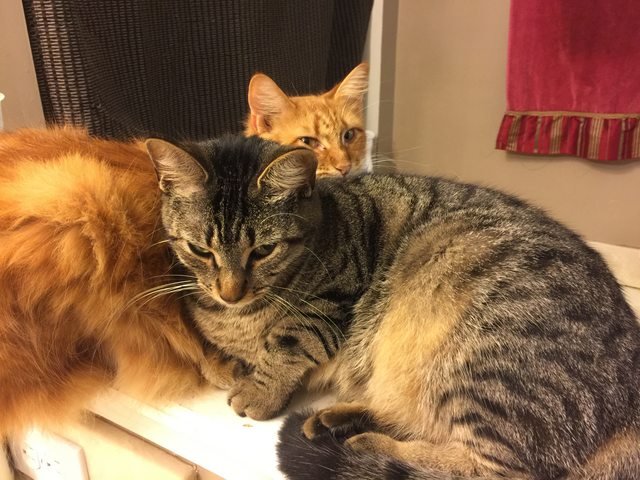 Alleria is the little girl of the litter and the smallest she is pictured first.  Alleria is my daughter's favorite cat and she loves hanging out with me all the time when I am on my computer.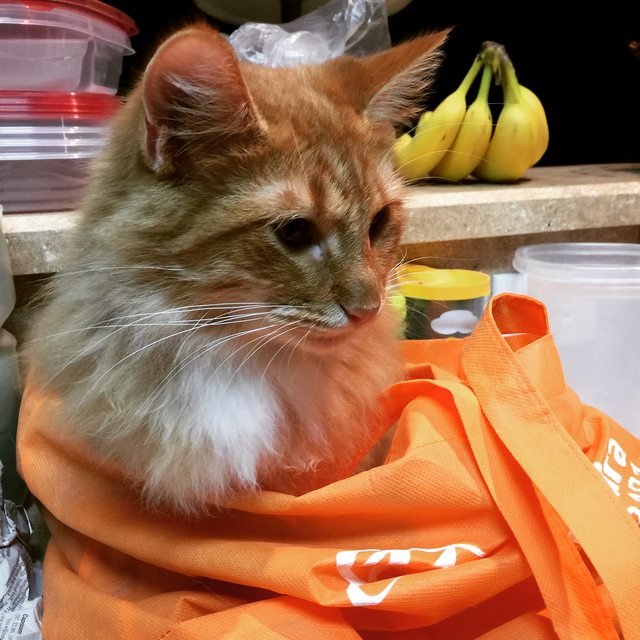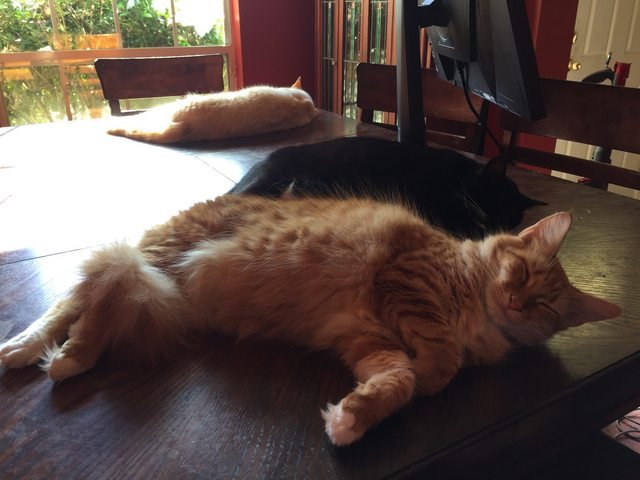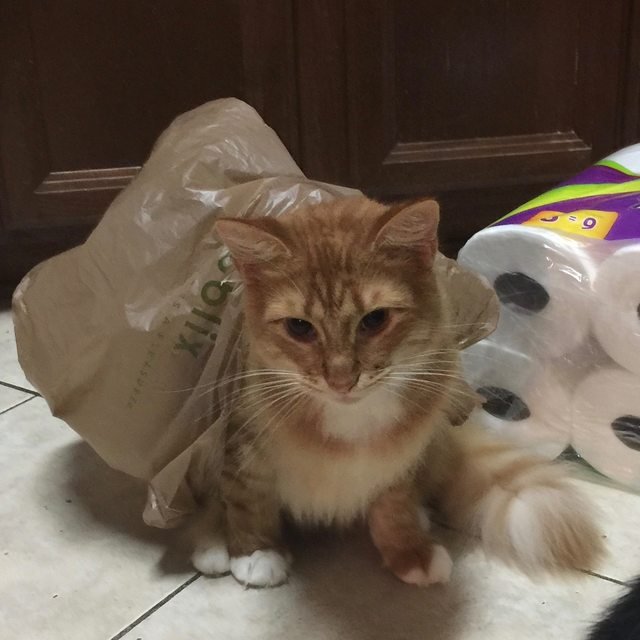 Striker aka Fluffy Buttz is the Orange Maine Coon looking boy.  He talks/meows a lot and is the orange-loving clown of the bunch.  Actually, they all are pretty loving and really get along.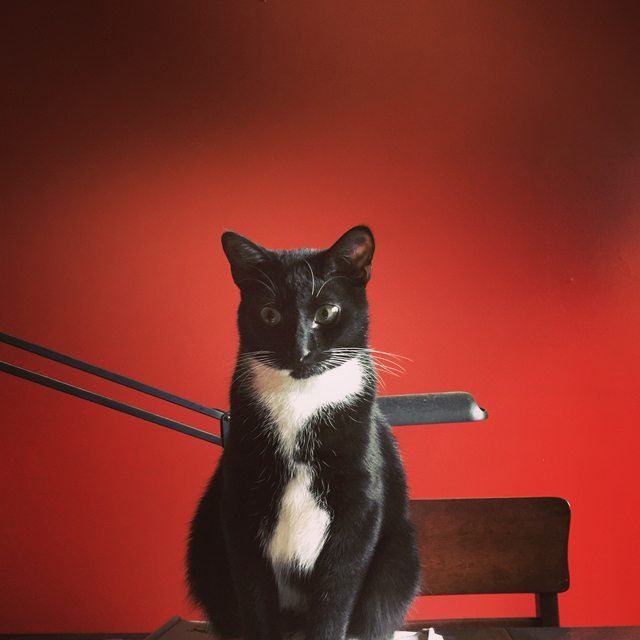 Sif is the black boy that sits up pretty and he knows when he is getting his picture taken... He loves the attention!  Funny we all thought Sif was a girl and that there was gonna be 2 females... Sif was pretty tiny like Alleria when born but he caught up really fast after I had them fixed.  It was strange when the vet told me that I was wrong and Sif was, in fact, a boy.  Oh well he has a cool name even if it is Asgarding for a female.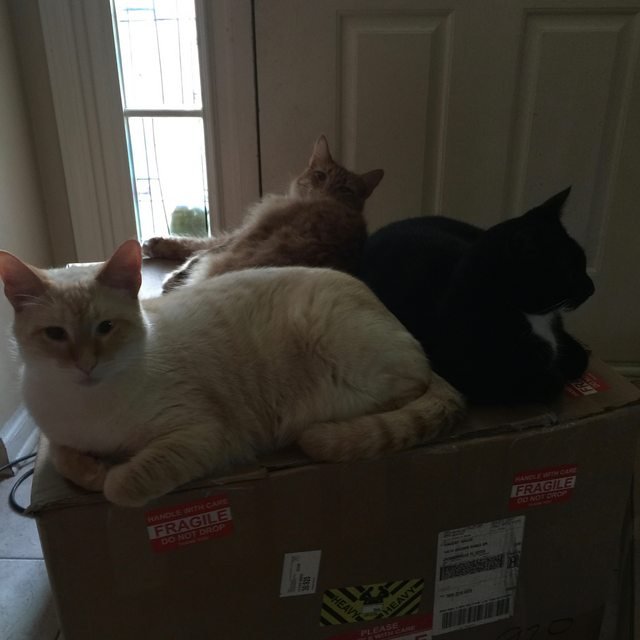 Most of the time they can be found all laying together somewhere.  It's pretty hard to get the separated unless you have treats!  They all love and beg for treats.  Alleria will only eat dry cat food and crunchy treats where the boys will eat dry and wet food and will try most things out at least once.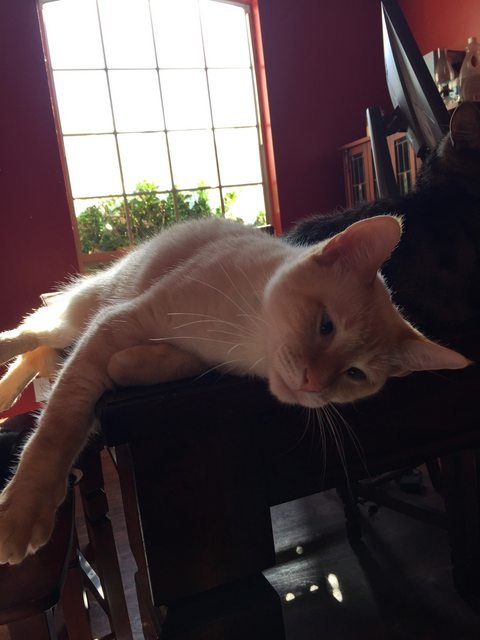 Then there is Dan the Lover or better yet he has earned the nickname Dan the Boyfriend cat.  He's a bit always in your face lover.  I often think he looks a bit off with his white fur and blue eyes.  I am not sure how to call it.  It was more pronounced when he was a kitten and I thought he looked a bit crosseyed/retarded.  I know I know that isn't night but he did look that way a little bit.  
And that wraps it up for this post and finish telling about my cat family!  It's really hard to just pick between when you like them all and your favourite changes from day to day and from mood to mood.  
** This was a follow up from my first cat post: As every cat owner knows, nobody owns a cat   =P   (:
#cats #animal #family #furbabies #fur #furfriends #furryfriends #kitty #kitties