Like I promised you yesterday in today's post I'll show you a compilation of photos from our trip.
The ride with catamaran was smooth and fast. To bad that we need to stay inside the vessel. Probably because of the travelling speed. But it was a great experience flying on the waves.
The town itself is spectacular. I squeeze all the juice from my phone's battery taking photos.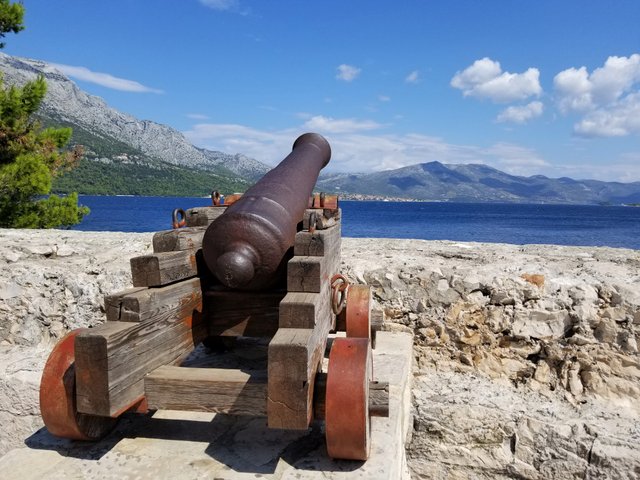 The old part is built like the fortress and well protected.
I don't have the time to dig deeper but you can always ask uncle Google for more information if you're interested to know more.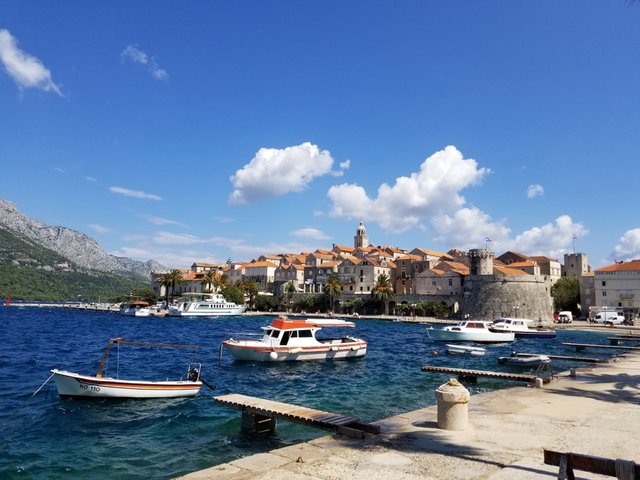 Here is the West side of the town with protecting walls and towers.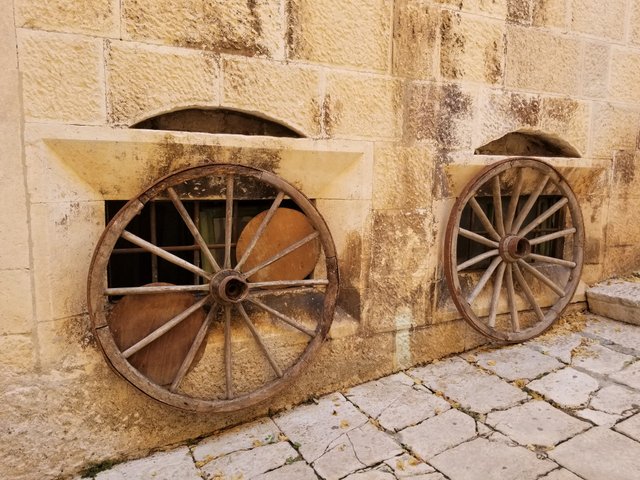 Narrow streets are decorated with style.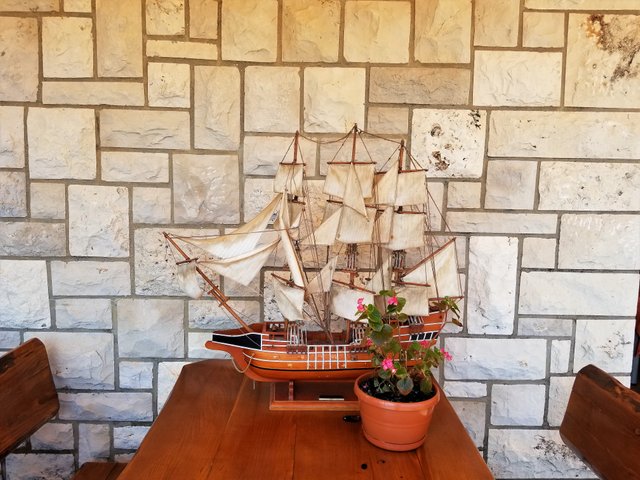 The tables at the restaurants too.
Although I find this plant in the pot unnecessary. I aimed at the sailing ship tho.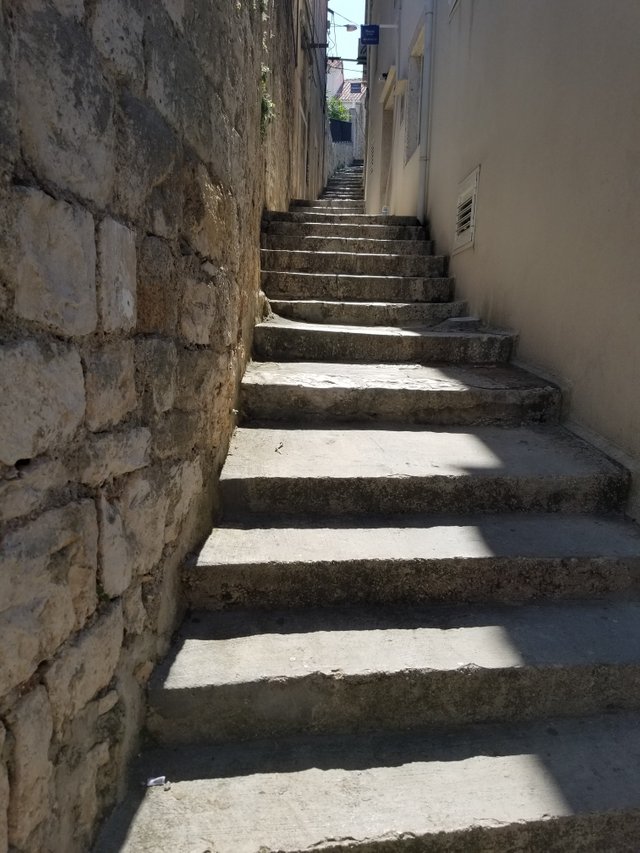 Look at these beautiful stone stairs.
I didn't climb them because I wasn't sure how they'll end and it was too hot for the unnecessary effort.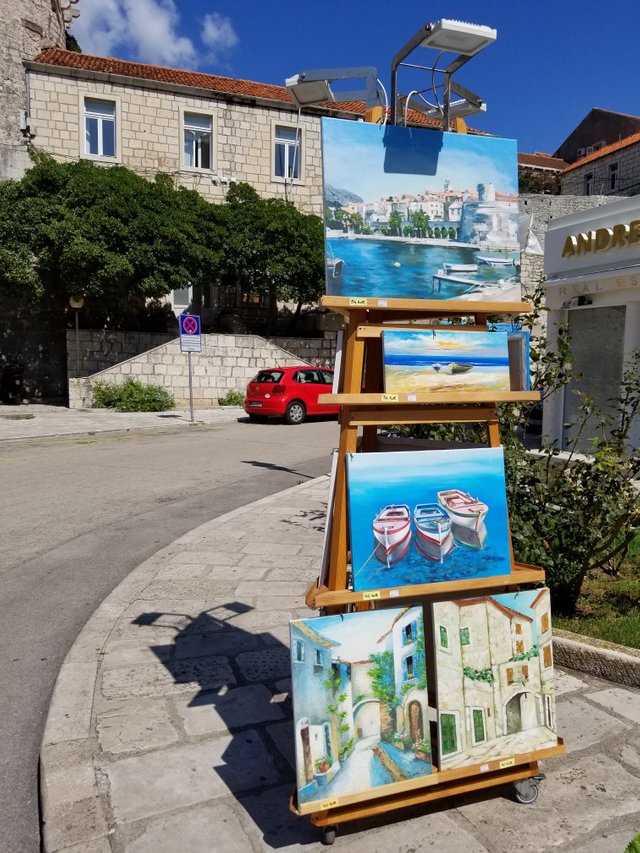 Nice paintings.
I was in temptation but just a quick glance at Blockfolio was enough to stop negotiations with the artist in a second.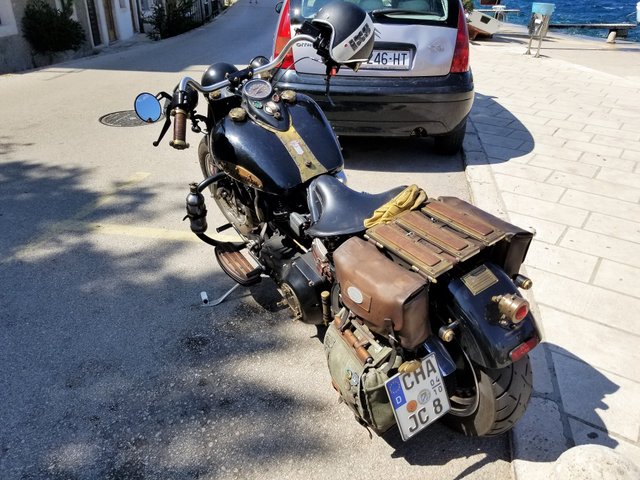 The guy with this masterpiece of the bike travelled at least 1000 km from Germany and I'm sure he won't regret his trip.
I hope he has a good camera.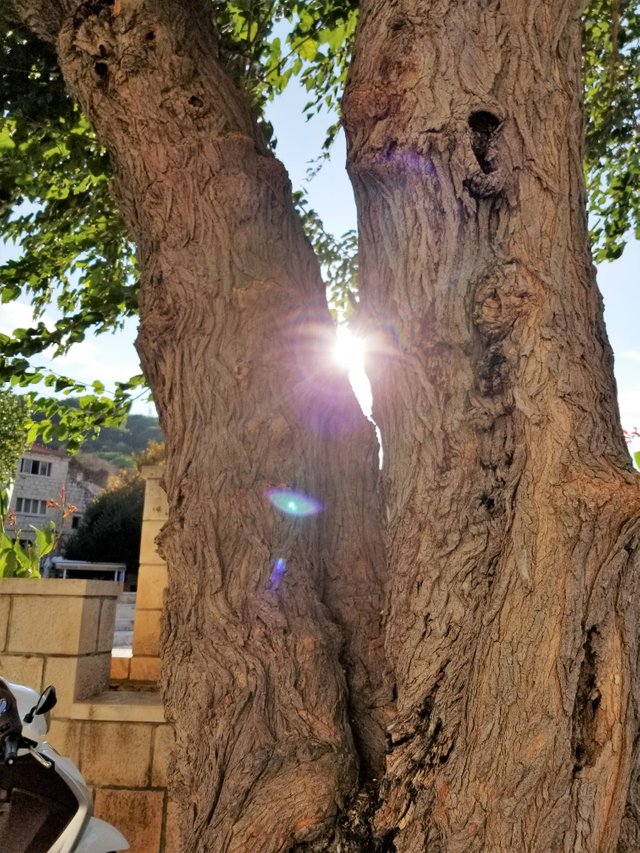 The sun was low at the horizon and it was time for the day tourists to catch our rides back.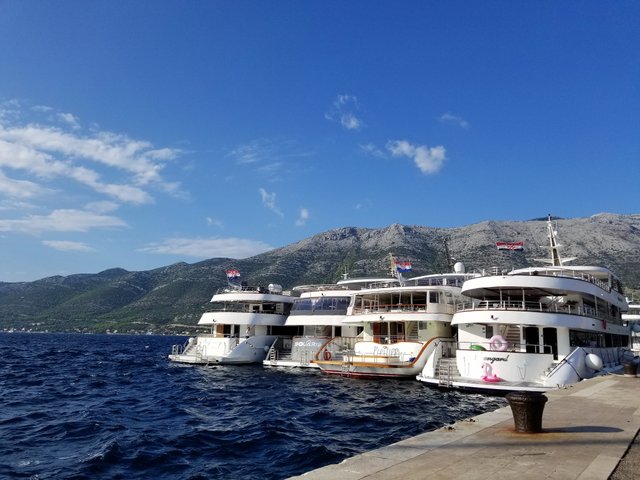 But the new crowd arrived and park their ships for the night rest.
New passengers with deeper pockets arrived to explore the nightlife of Korcula.
They were hungry and thirsty from the day cruising.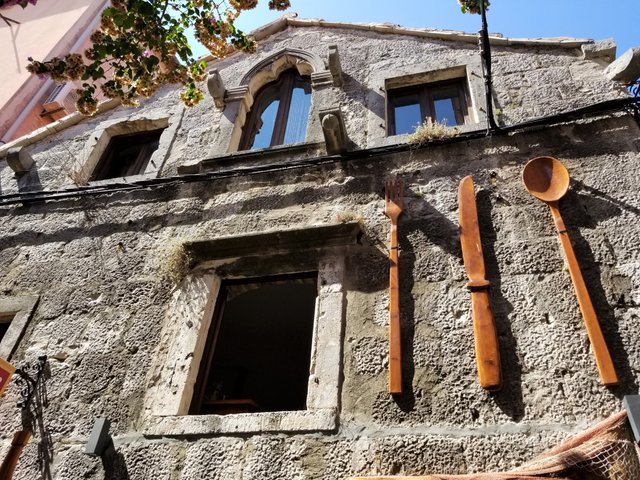 I'm sure they didn't miss this obvious invitation.
We jumped on our catamaran and went back home to prepare a couple of scrambled eggs and ham.
Stay tuned for more, my friends.