Last summer before my bicycle was stolen I start to exploring Edmonton downtown. That's a city center if you're not familiar with the term.
I did a couple of rides just to find some interesting places to visit later and get some more photos.
I hope I'll be able to proceed with my plans but the first thing I need to is to buy a new bike.
For now, we stuck with some old shots.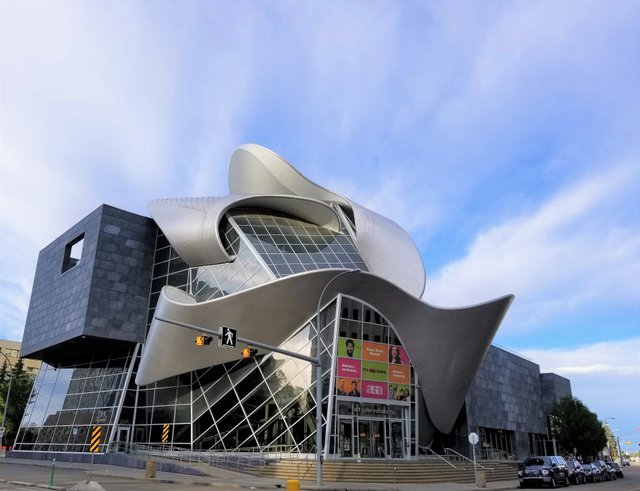 I guess this building is from the times when the price of oil was above 100 bucks and the city was spending money on big projects.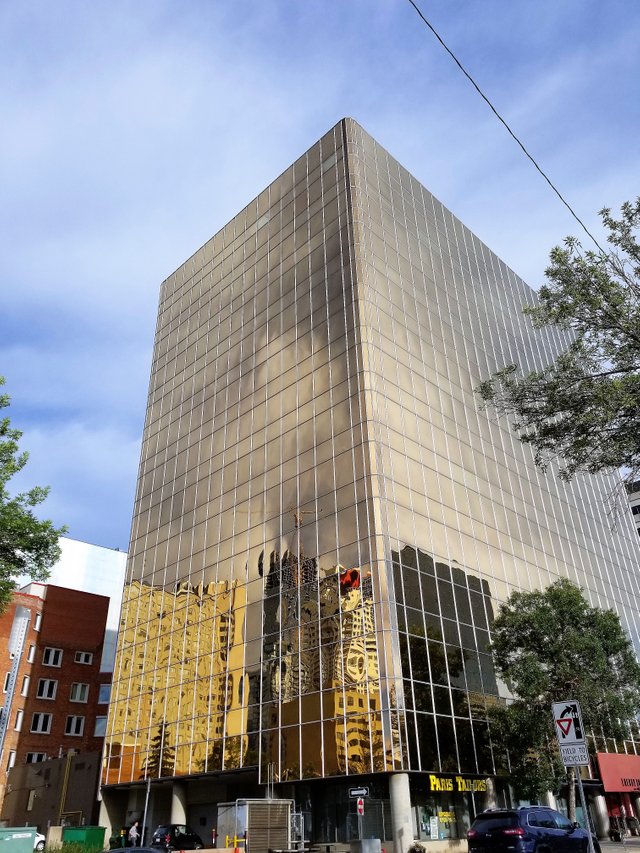 Here's another example.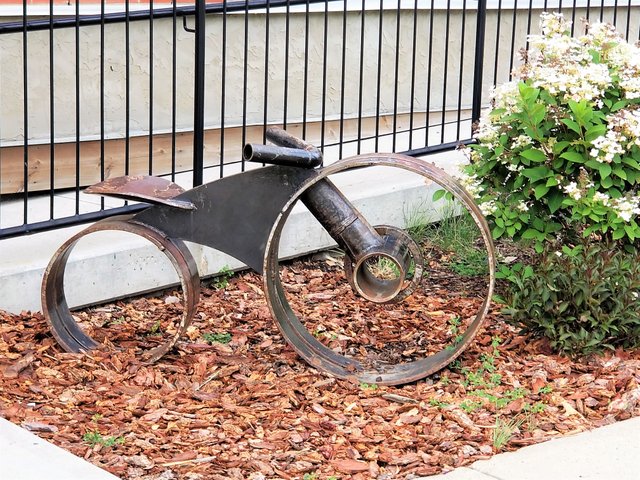 But art is here to stay.
This one will last. Look how thick are the metal plates of this bicycle.
If mine was soo heavy I would still have it parked in my garage.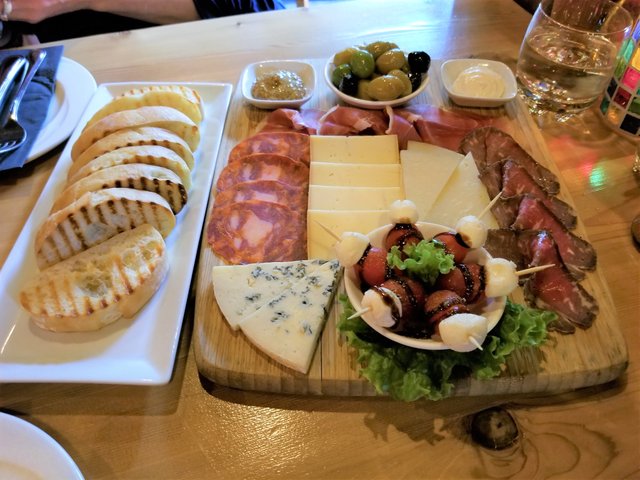 We passed the Spanish restaurant and stopped only for a beer.
We finish with a plate of delicious cured meat and piquant cheese on the end.
Very salted, as we expected to be.
One beer wasn't enough and we bring home a double amount of calories that we burned with cycling.
But intentions were good and that's what counts.
It was a short post but sweet; pardon me.
I want to say salty.
A lot of rumors about the crypto bull market lately.
Here's my take on this: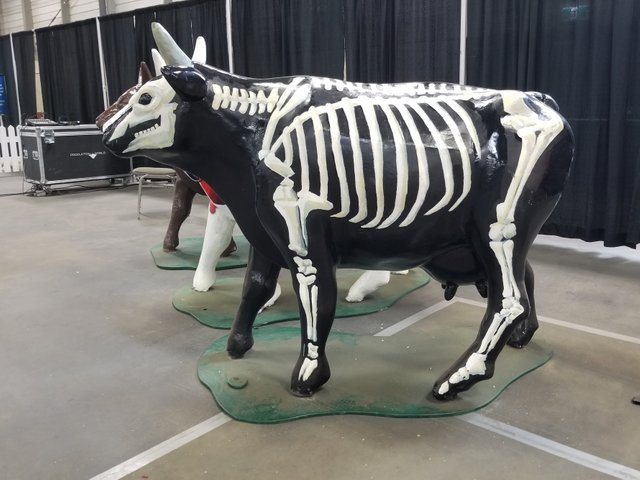 When Steem passes $1 I'll show you a proper version of the Bull.
Have a good one, my friends.