Image source details: 35mm slides left to me, as sole heir, by my father. Taken by my father with an unknown camera. Scanned by me with a PowerSlide 5000 using VueScan x64 software. There is also some Lightroom editing applied by me.
Thought I would share a few more of my dad's pictures from the past.
These are some shots of a training exercise in 1971. My uncle was in the Air Force and living in Indian Springs, NV. He was able to get us out on the tarmac to watch the training. As a 13 year old kid at the time, this might have been the coolest thing I had ever experienced. :)
Click images for larger view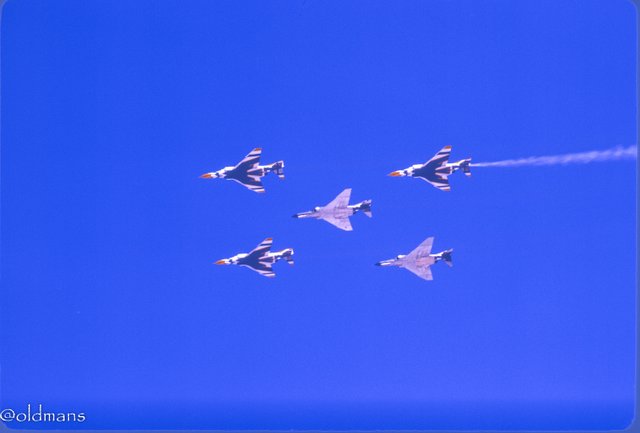 A couple of the planes they were using did not have the normal Thunderbird markings. They were camouflaged versions.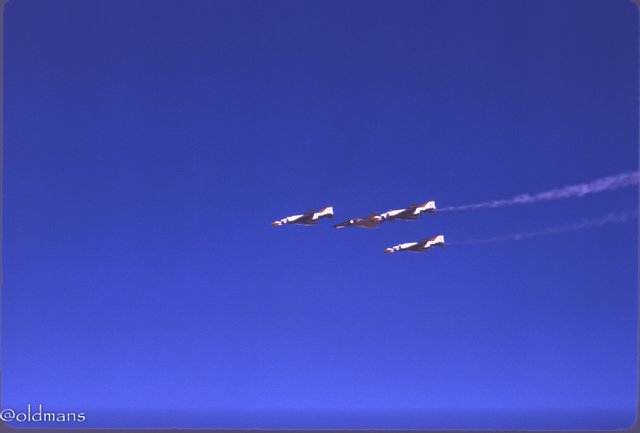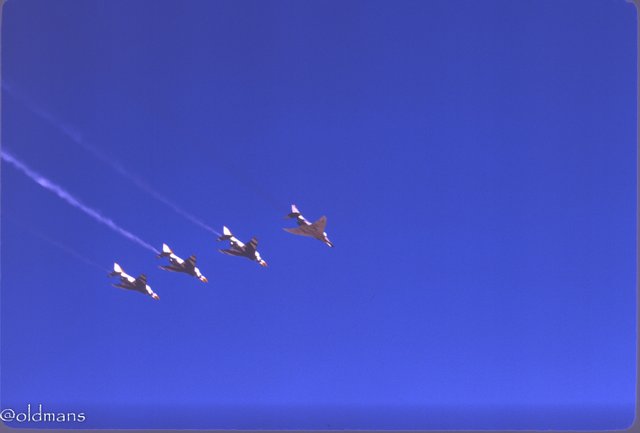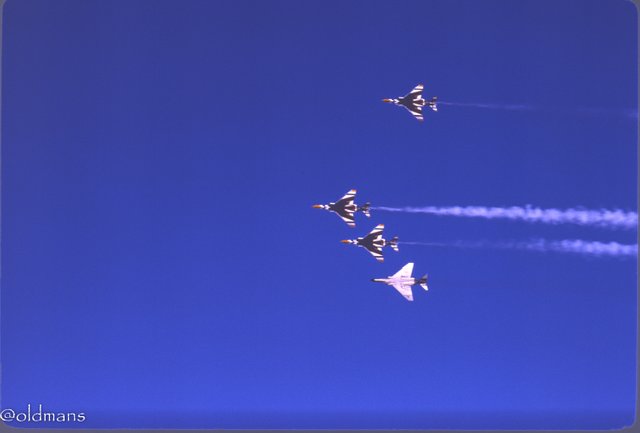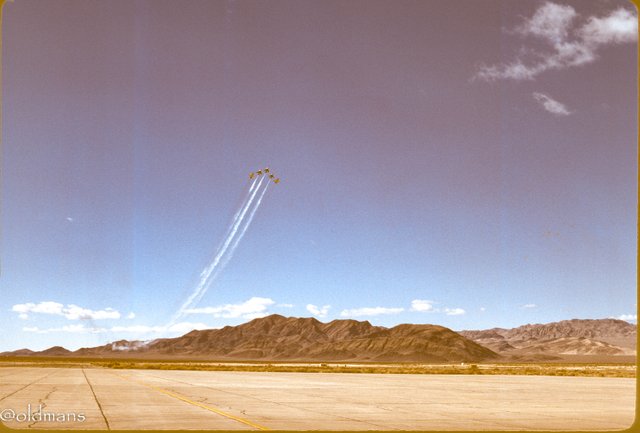 Since this was a long time ago for me, I was able to use Google maps and the mountains in this picture to confirm this was at Creech AFB in Indian Springs.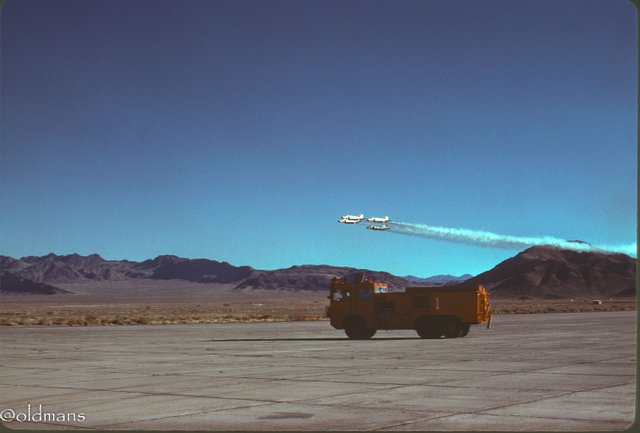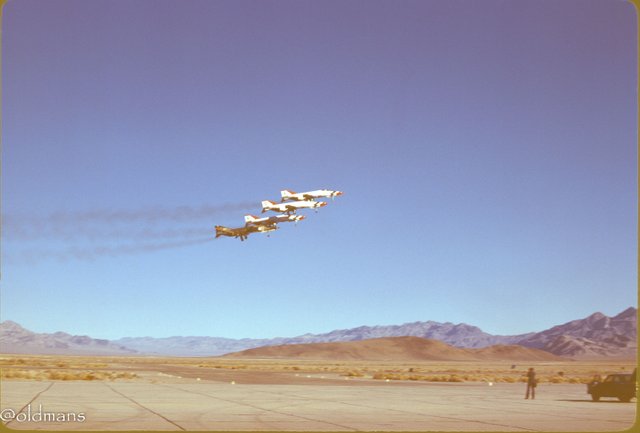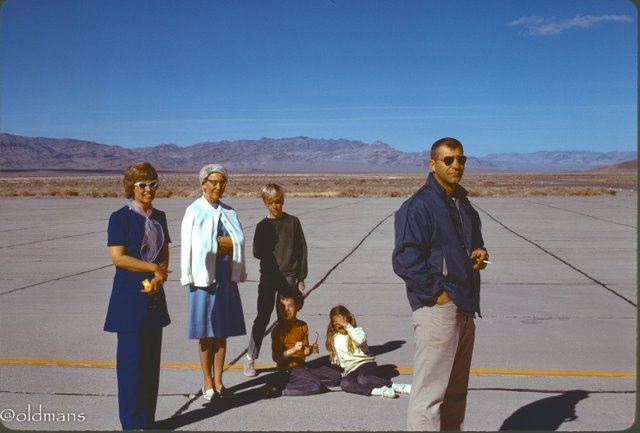 Here is a pic (from L to R) of my mom, her mother, dorky me lol, my cousins on the ground, and my uncle. My uncle had been a helicopter pilot in Vietnam. Not sure how many tours he did or how long he had been back at this point.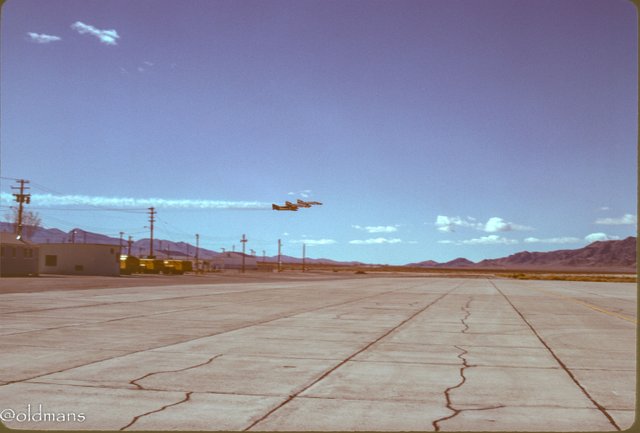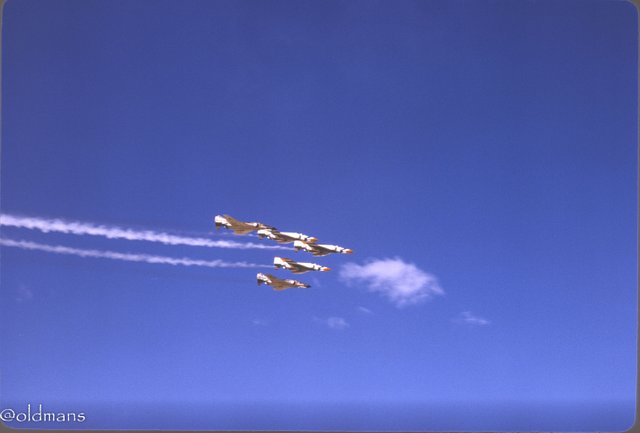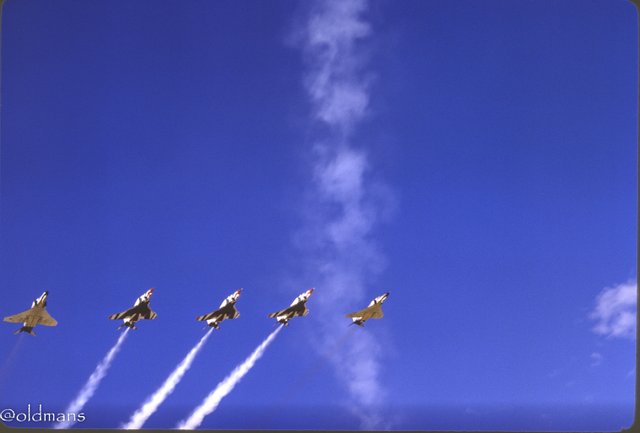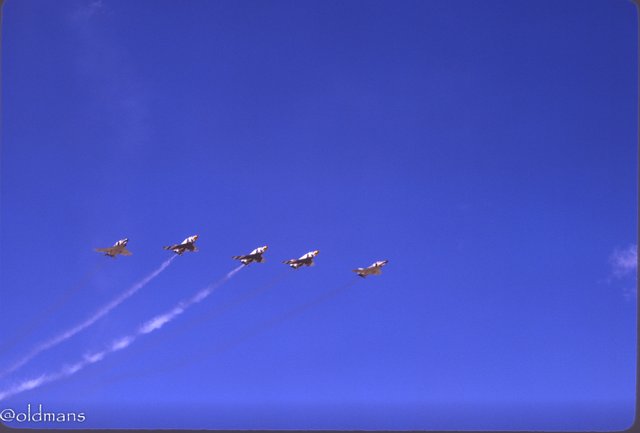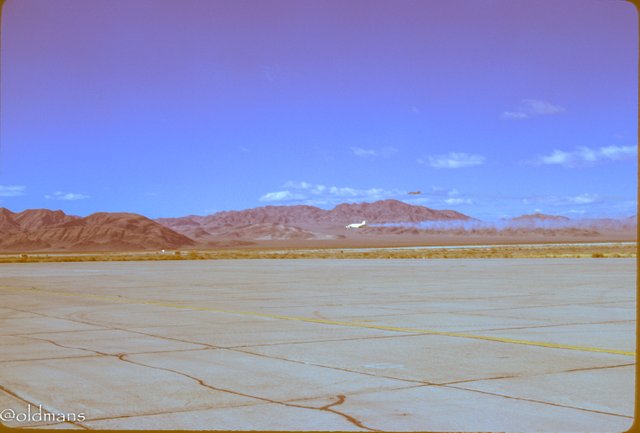 I always enjoy sharing these old photos my dad created. Brings back a lot of memories for me.
Thanks for looking and enjoy your day!