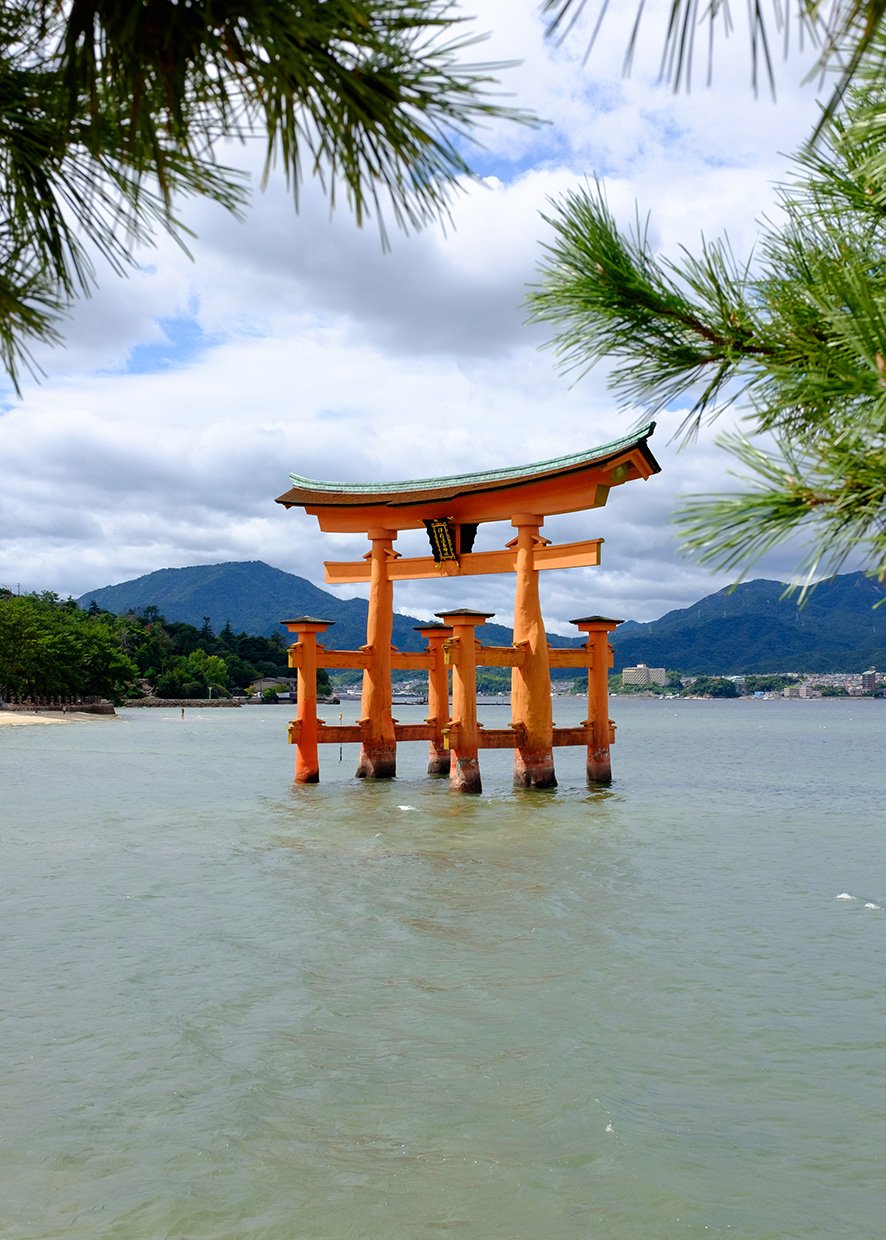 Hey Steemit! I wanted to continue my trip on Miyajima Island and highlight a few photos from a visit to Itsukushima Shrine, most famous for the bright red torii gate that appears to float in the water. It's a breathtaking sight and I was lucky enough to visit on a day in which not many people were there, which I think helps with the process of contemplating such a unique space.
The island was originally named Itsukushima but is now known as Miyajima, translated literally as "Shrine Island" in English. This shrine here is still named Itsukushima and consists of a series of buildings that are all connected by boardwalks, these are then supported by pillars driven in to the sea bed beneath. The supports create the illusion of a floating building, which coincides with the adjacent gate hovering in the sea.
I captured the shrine in the daytime but if you are able to visit Miyajima I highly recommend staying in a Ryokan to experience Itsukushima Shrine at night. As well as that you get more time to soak in the atmosphere as many of the tourists leave, it's a beautiful island with a peaceful atmosphere. Here are a few photos from my trip.
More from Miyajima coming very soon :)
The photos can also be seen on my personal website here →