It is not often you get to witness a butterfly depositing eggs. This map (Araschnia levana) chose a nettle in the middle of town; in the third picture you can see the string of green eggs being deposited.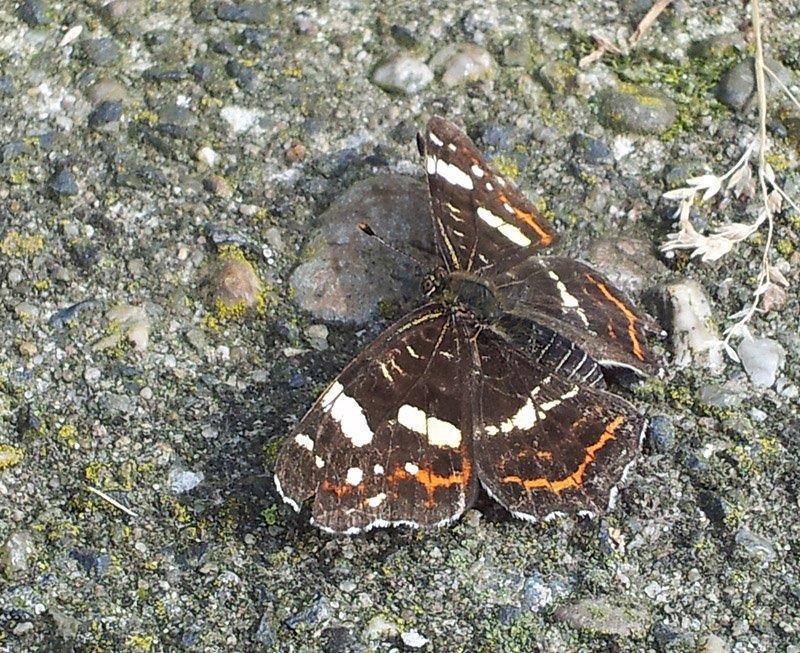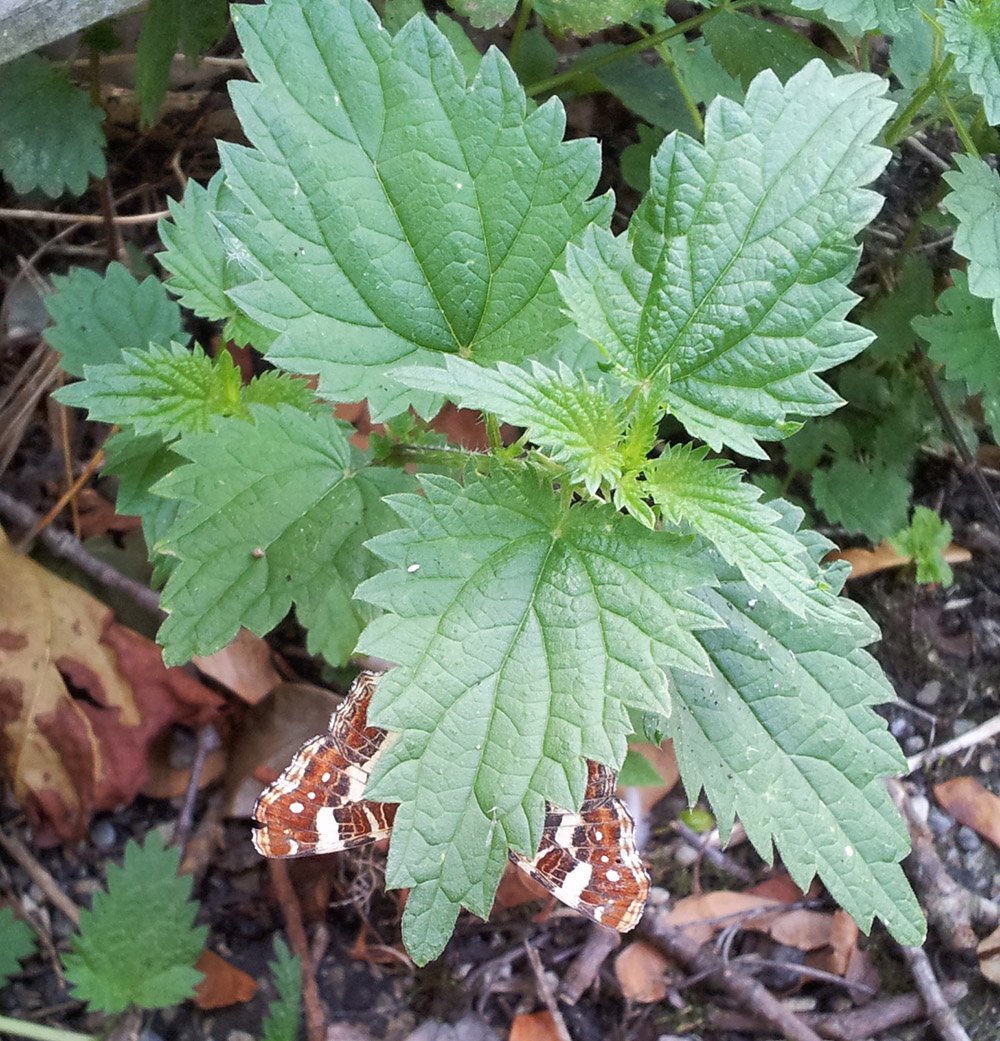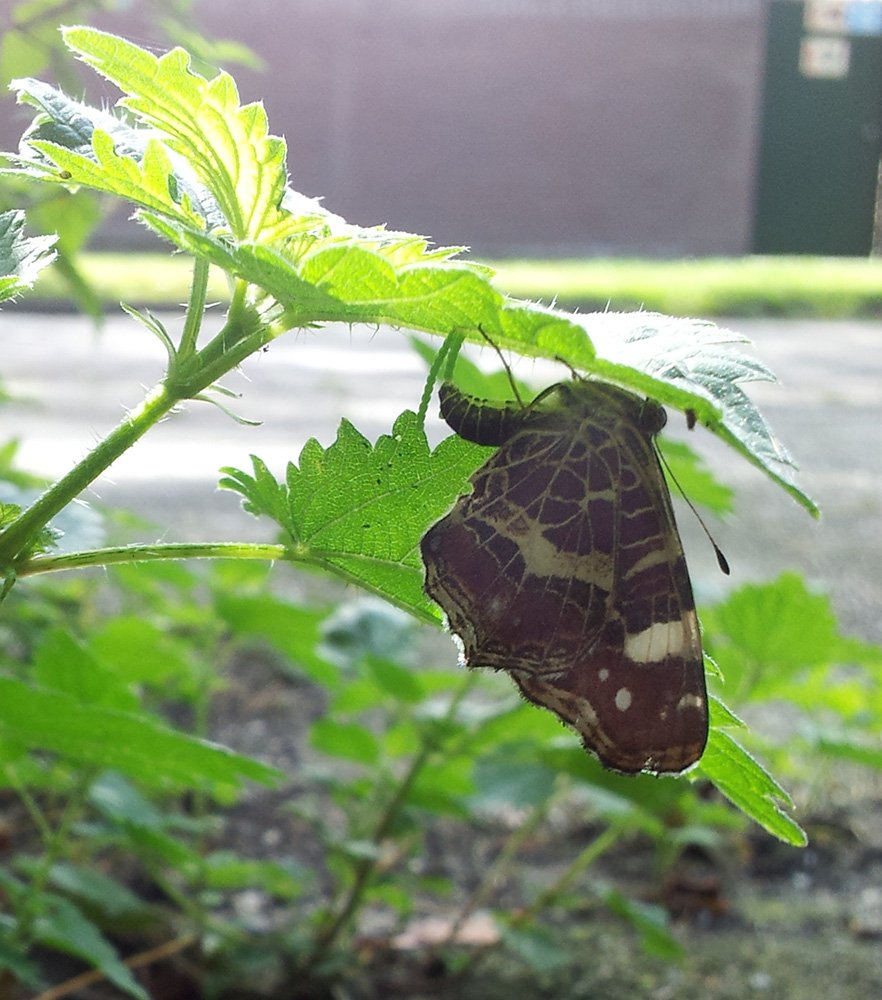 Many species of butterflies lay eggs on nettles; you may want to consider keeping some in your garden when you are weeding.
All photos taken with an older Samsung Galaxy cell phone, it didn't cope well with the shadows and contrasts, sorry about that.