As I was walking in the town centre yesterday evening, I saw this nicely lit bicycle: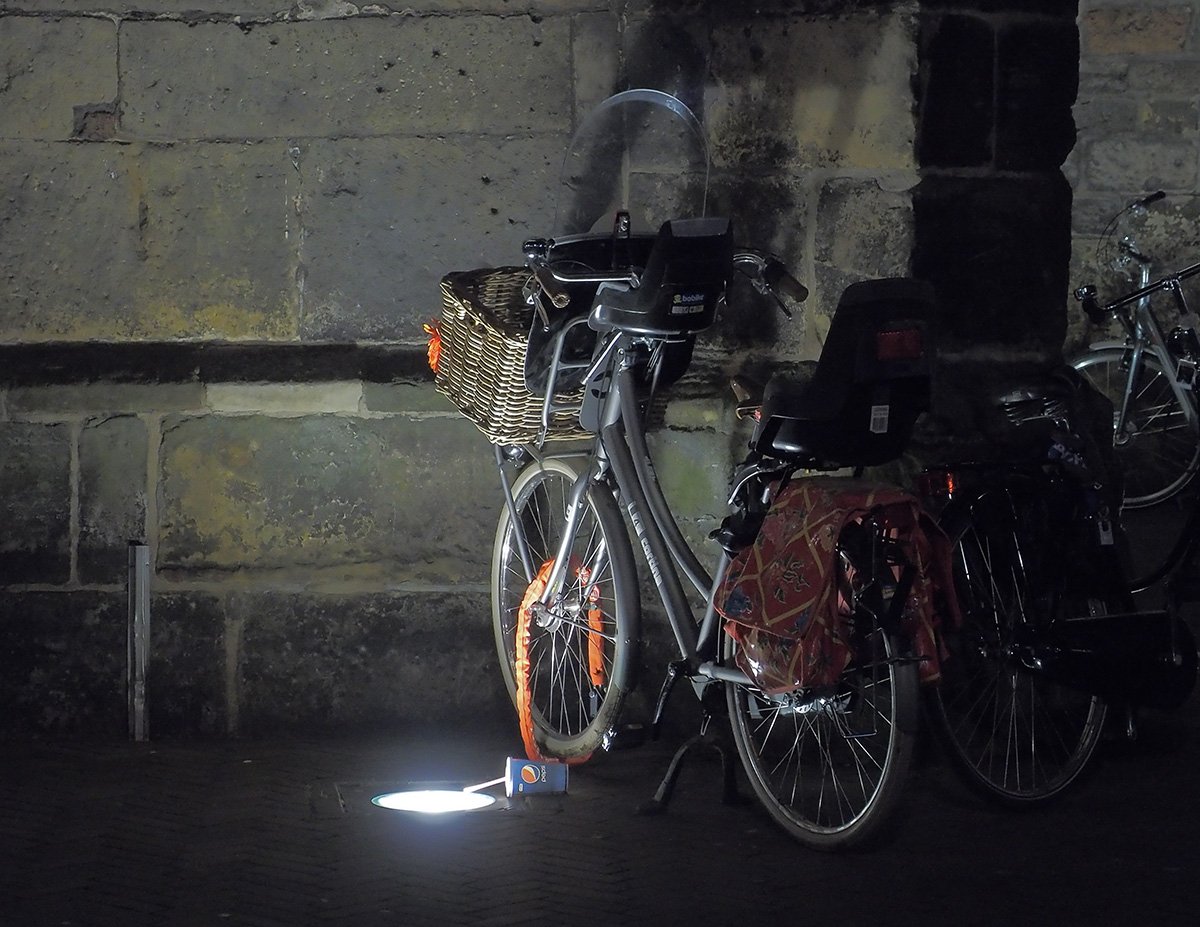 Olympus 1s, 100mm, ISO800, f4, 1/20s
This is an intensely Dutch scene. Why?
Because there's a very modern bicycle there, kitted out for transporting two children and groceries at the same time, fitted with a huge and highly visible bicycle lock to keep away the ever-present bicycle thieves.
It is standing in a place where it is forbidden to park bicycles, propped up against a nicely illuminated church everybody likes but which is no longer used for worship. The church still carries the bullet marks of centuries of forgotten conflict .
To complete the picture, there's a casually discarded drink container on the ground, even though the next bin is only three meters away. In all, a very Dutch scene. Don't let the negative bits bother you too much, we're generally nice people, I think 8-).
Here's a photo of the tower of said church I took a few minutes later: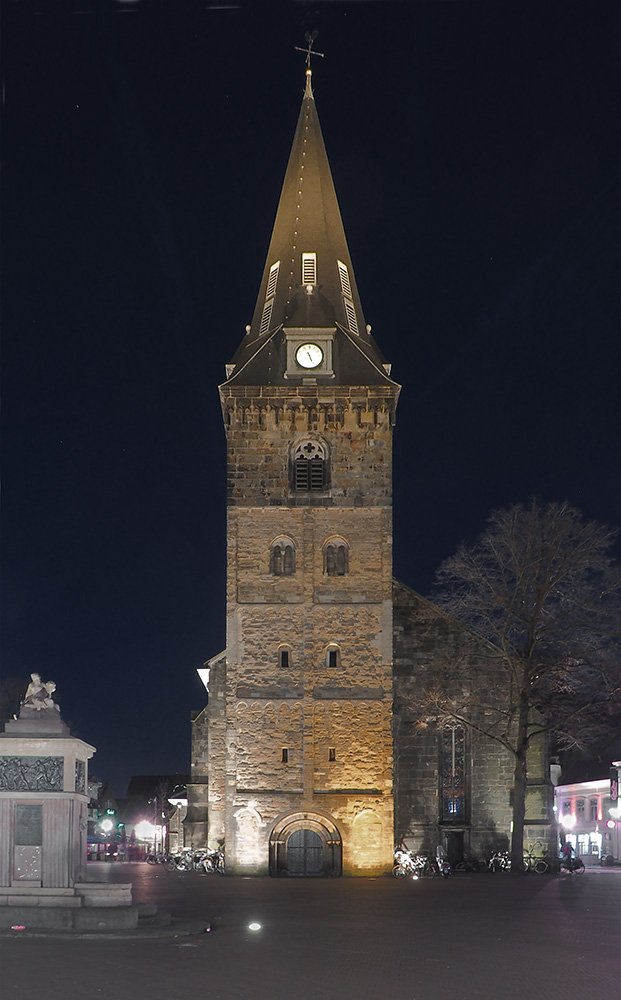 Olympus 1s, 24mm, ISO100, f5, 8s, camera held still against a lamp post
It is the oldest church in my home town, some parts dating back to 1200. The lower four parts of the tower were built in the 13th century, the top with the single window was added in 1480. The monument on the left commemorates the great city fire of 1862, that destroyed all of the inner city but left most of the church standing.
The church sits in the centre square of town, the "Oude Markt", surrounded by pubs and restaurants. If you ever visit Enschede, The Netherlands, this is the place to relax on a cafe terrace or go to for a night out.