Hornets and Food.
---
European hornets (Vespa crabro) like sweet food, but they rarely go for nectar from flowers or your favourite summer drink.
They sometimes eat fruit, but usually feed from the sap of trees. They look for a damaged one and keep the sap flowing by enlarging the "leak" with their jaws: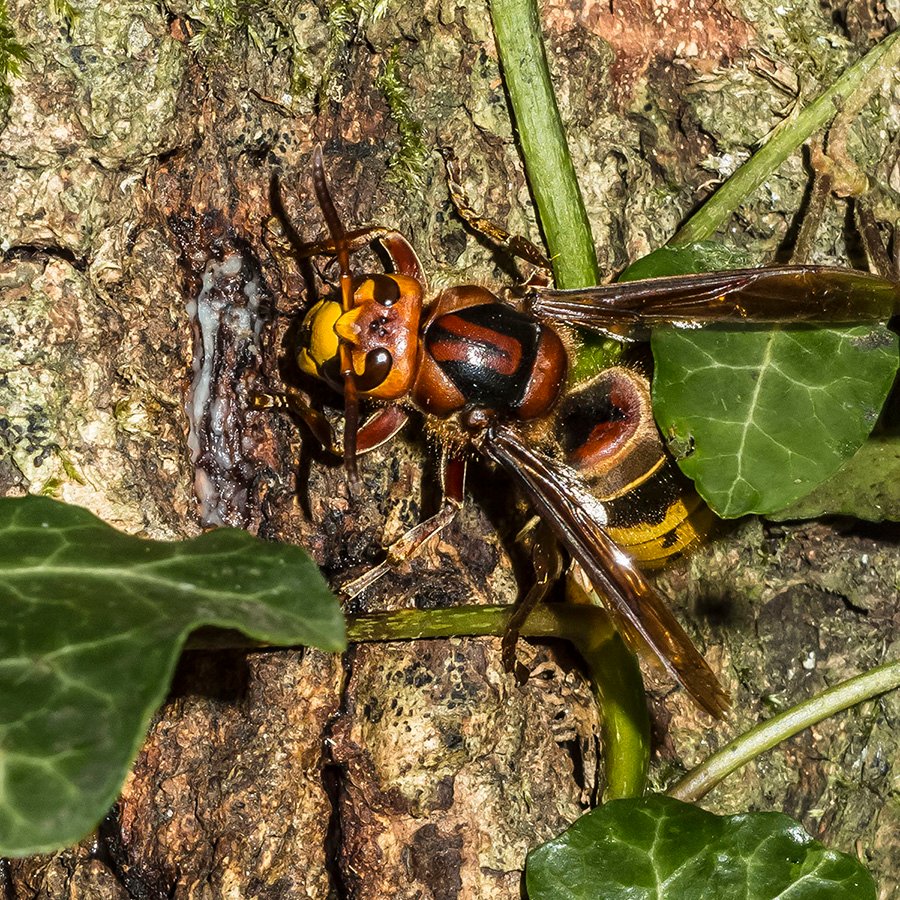 ---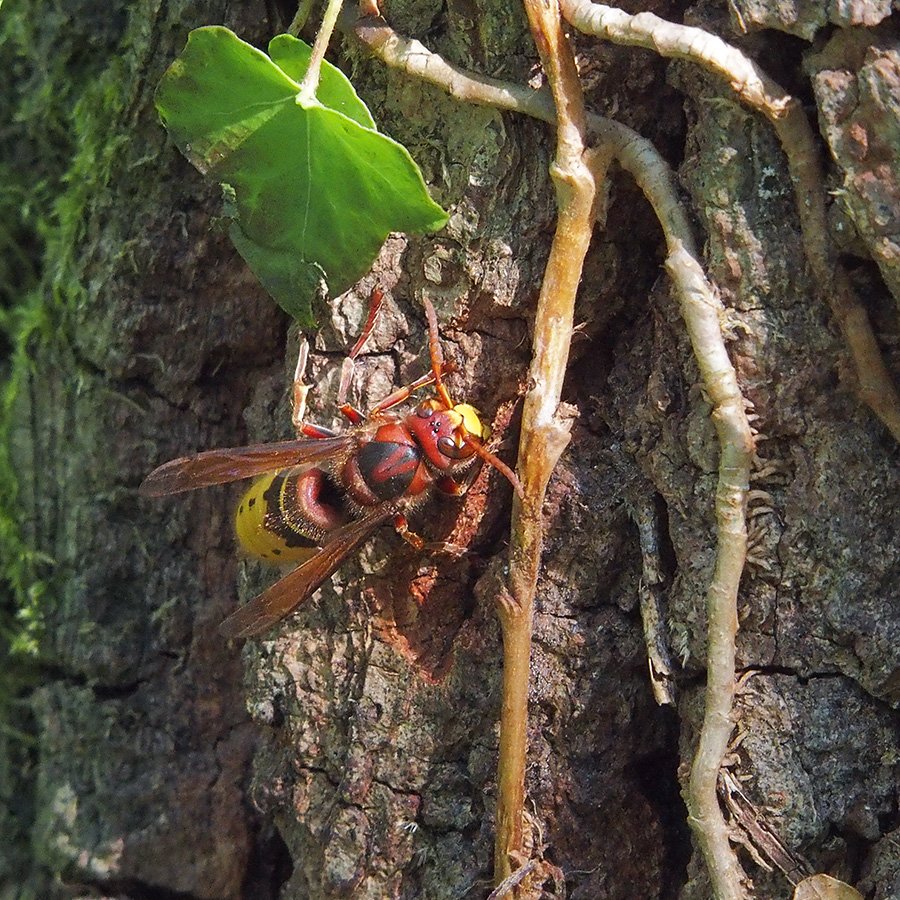 ---
They also hunt other insects, but they don't eat them; the prey provides food for the young hornets, and is taken to the nest after filleting: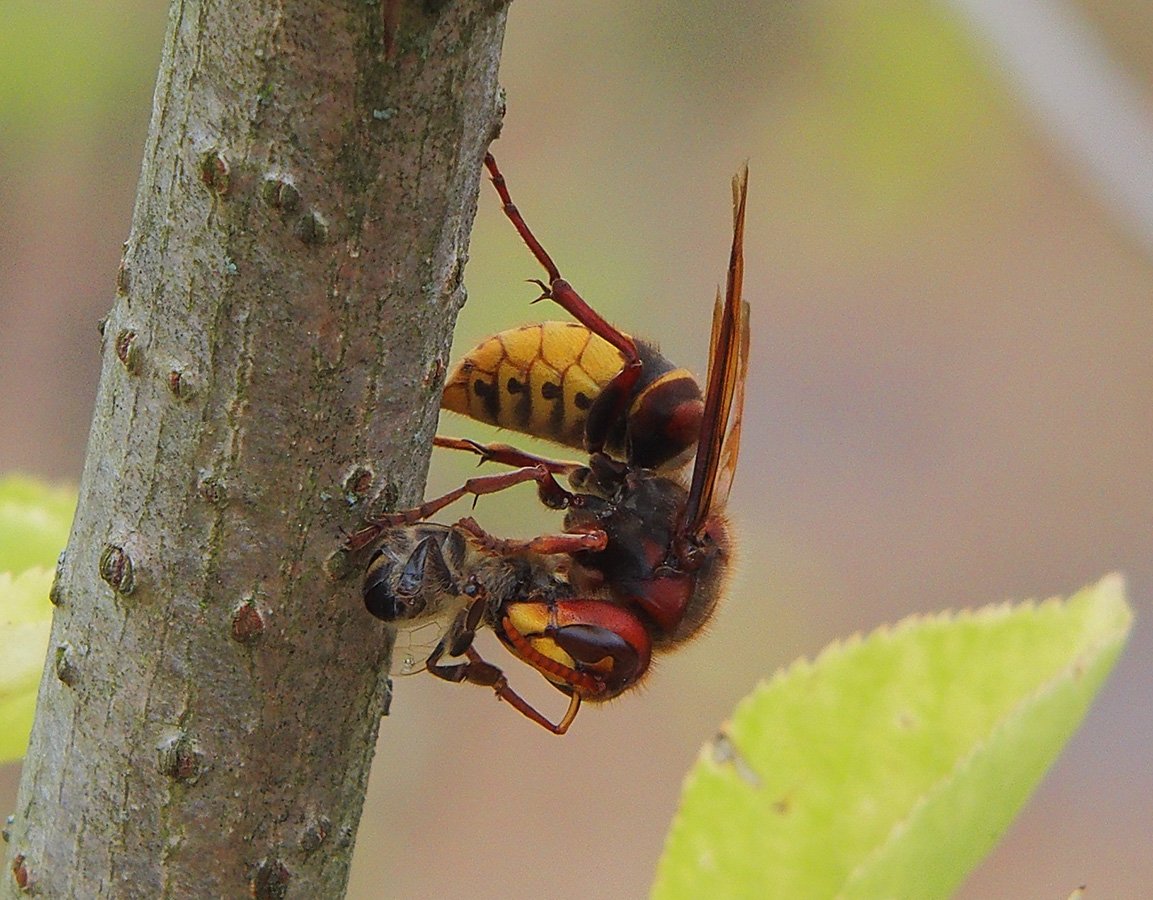 ---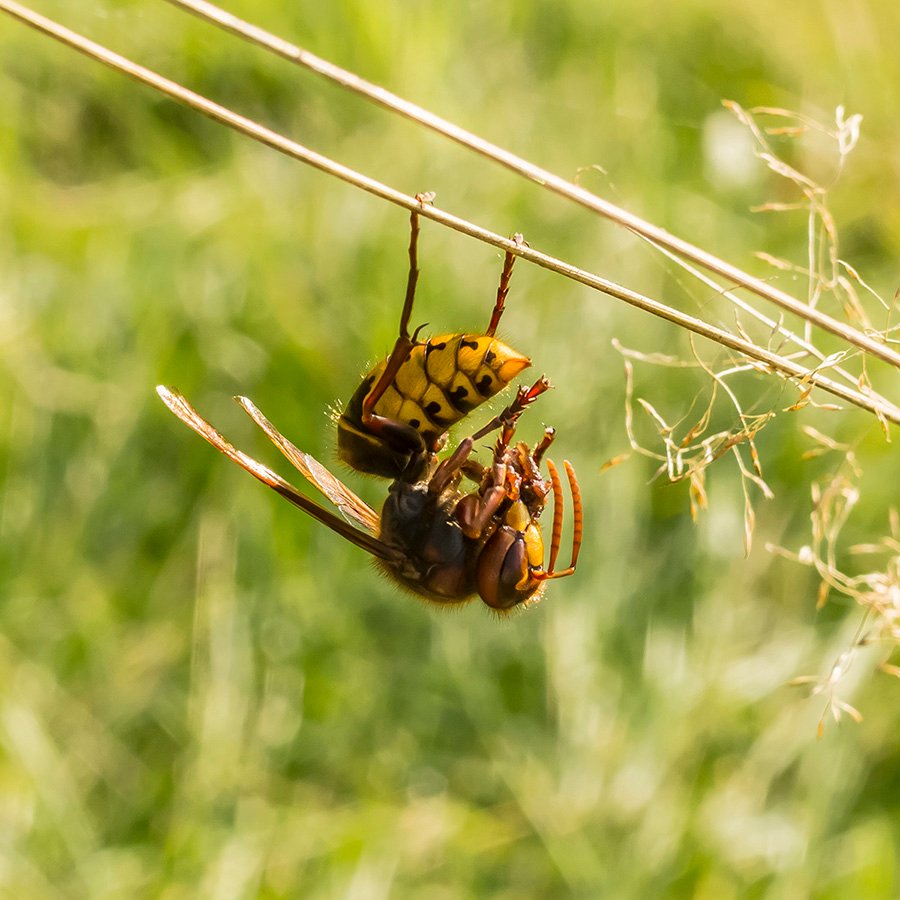 ---
Their nests usually are in hollow trees: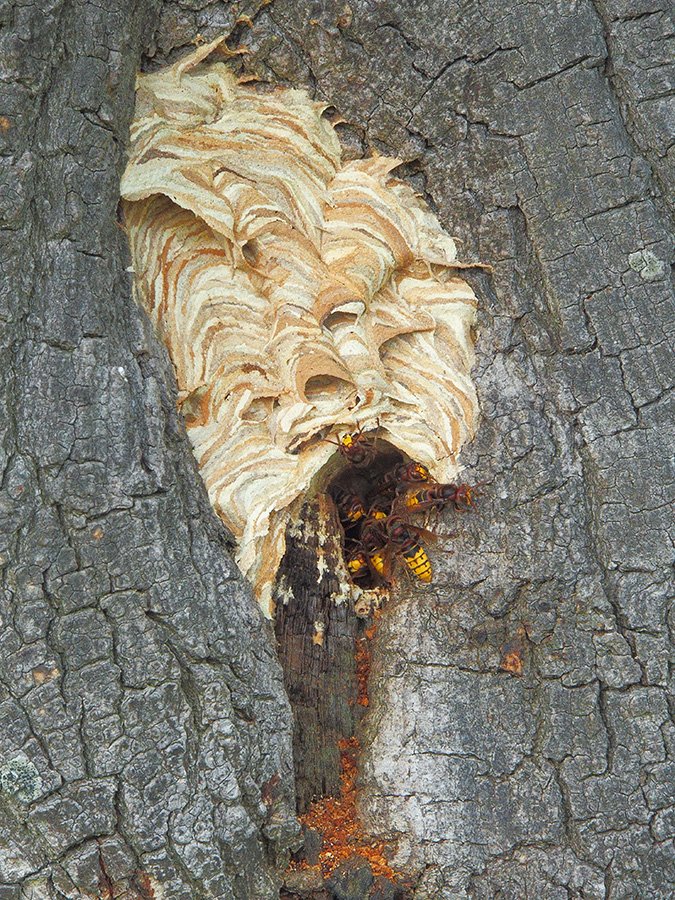 ---
If you stand too close to their nest or feeding place, this species of hornets will warn you by doing flypasts, buzzing loudly. If you take a few steps back, they will leave you alone again: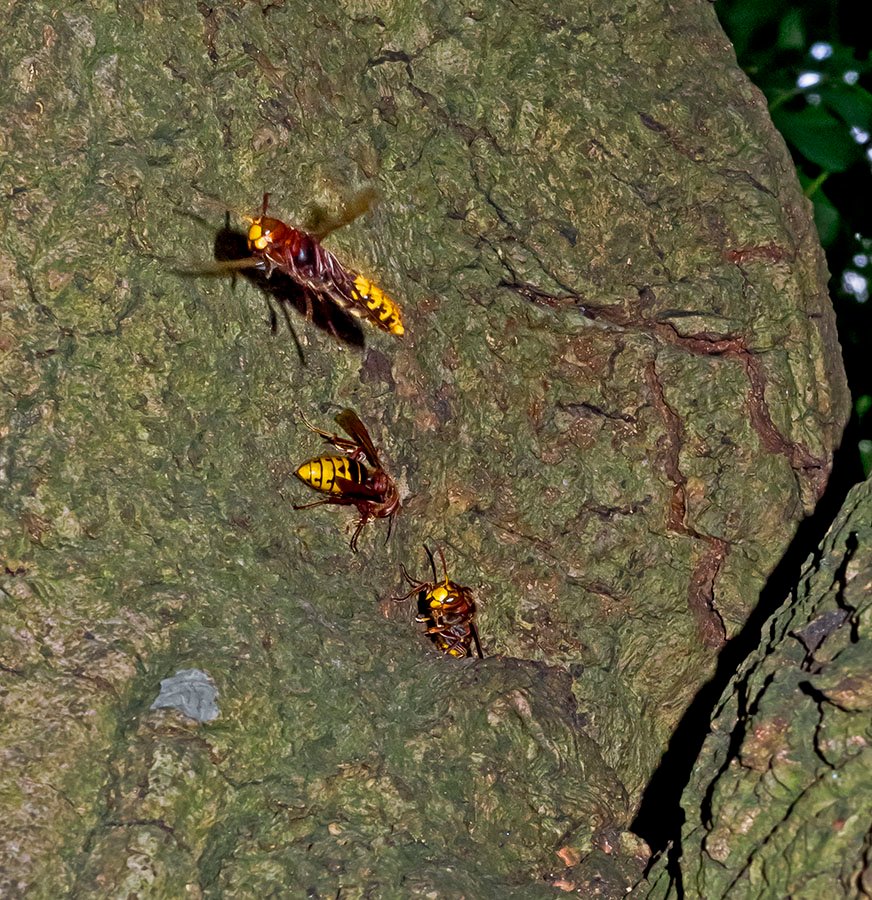 If you stay, they may attack.
---
Note that other species of hornets can be rather less friendly, and will attack without warning, even just for standing too close to a food source.
Thanks for watching!
---
PS. On SteemPeak some photos may be missing. I know what causes this, but I don't know if it is a bug or a feature yet.