Atalanta or Vulcano, those are the Italian names of the red admiral (Vanessa atalanta) Silvia Beneforti saw yesterday in Italy after a hail storm.
These butterflies are very strong flyers; they are migratory and can fly from the Mediterranean to Finland in about 5 weeks; not your average flapper-about.
Here are some photos of this butterfly. They are quite pretty from the top, but the patterns on the side are really something else:
---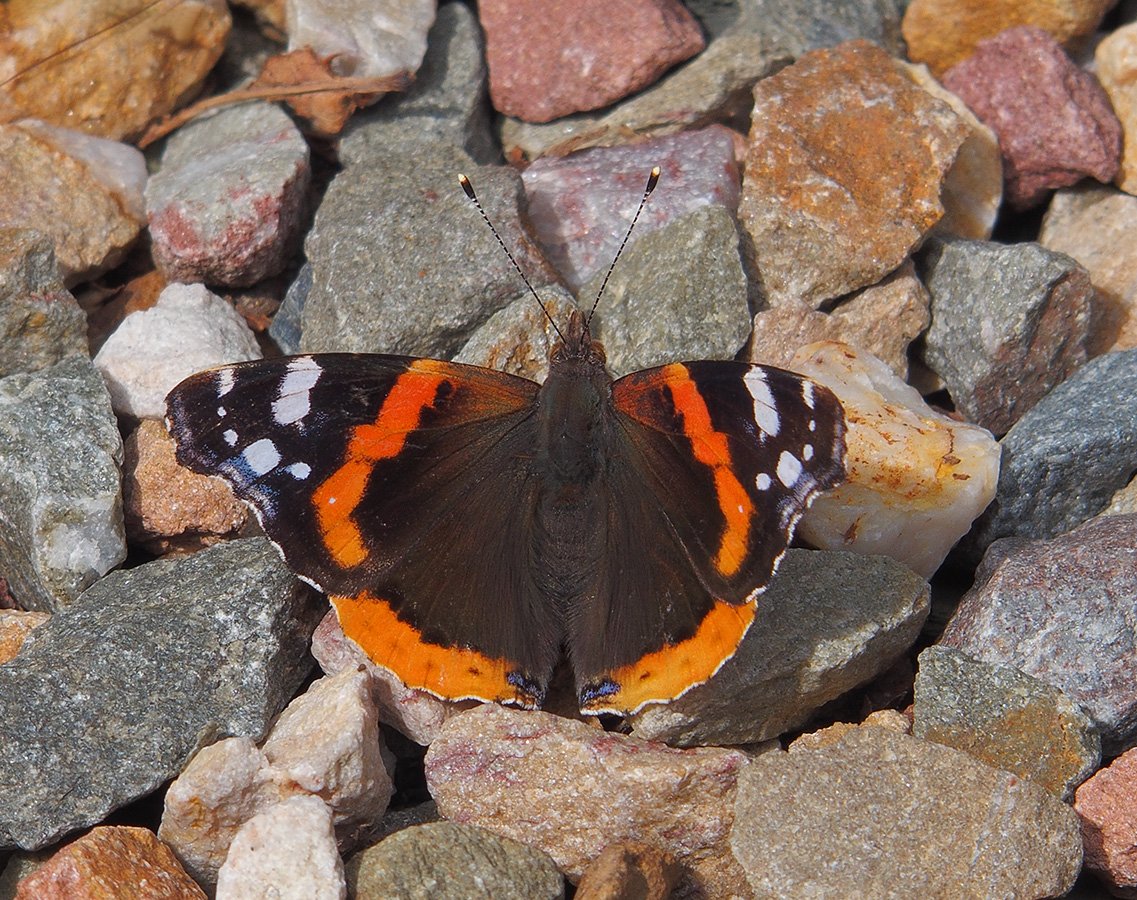 ---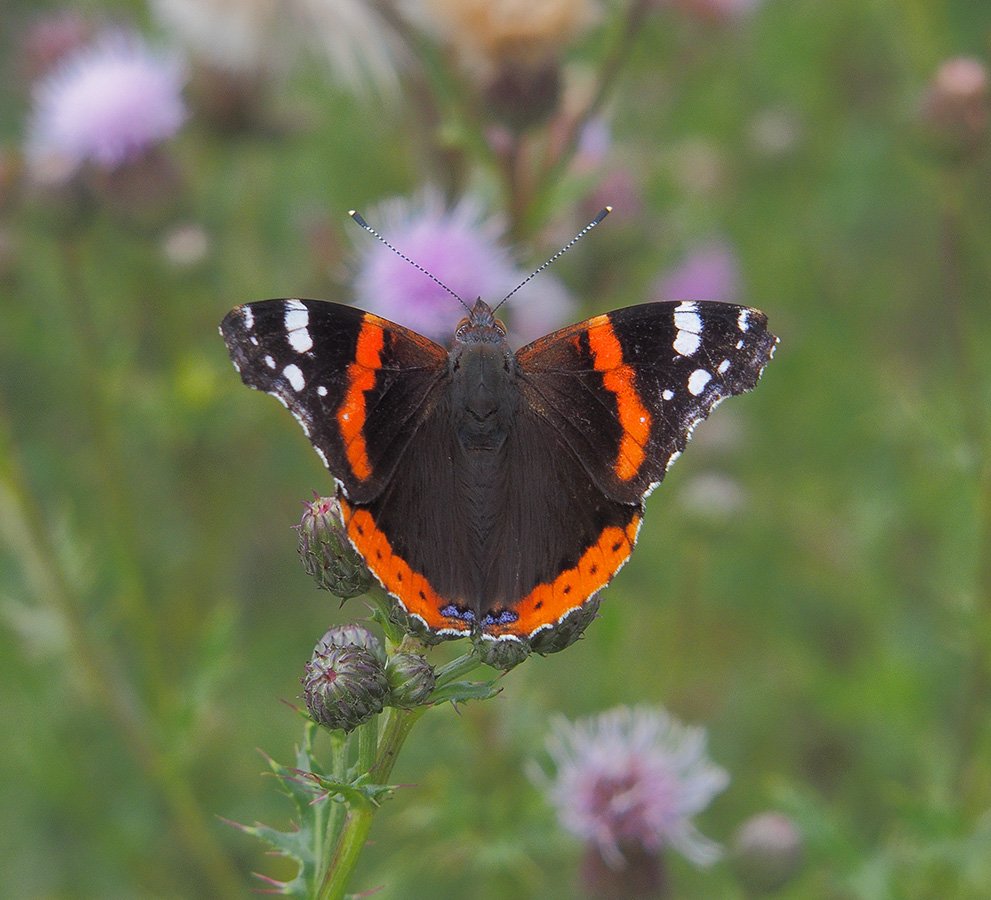 ---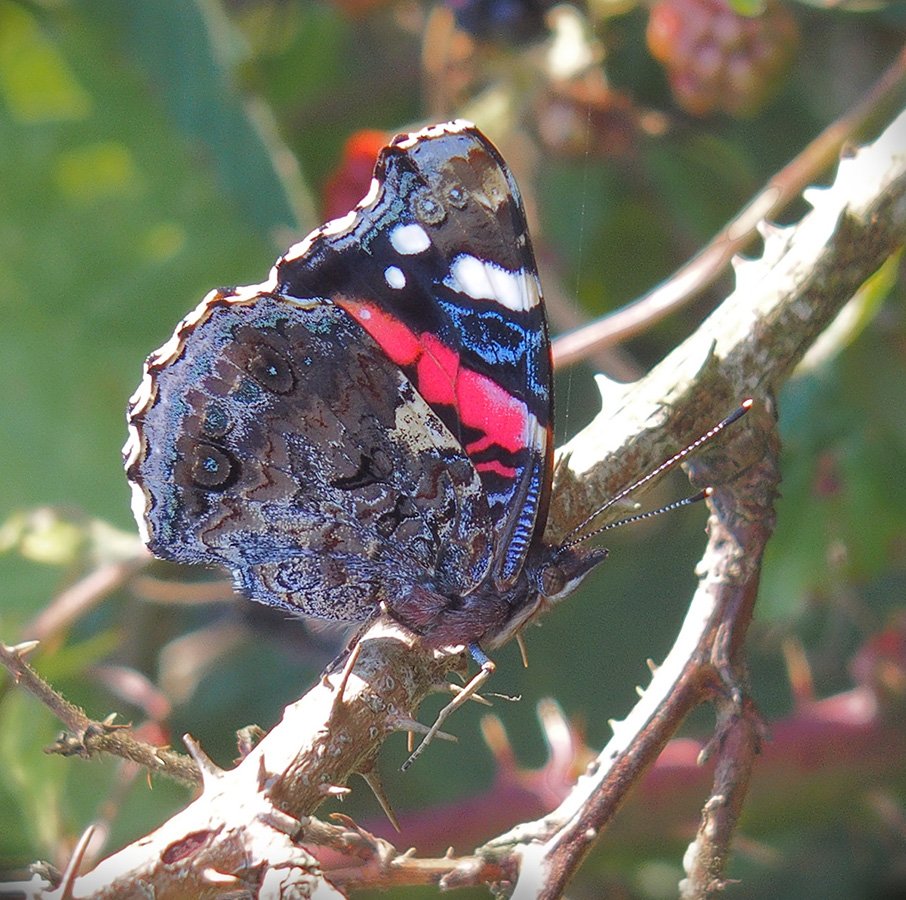 ---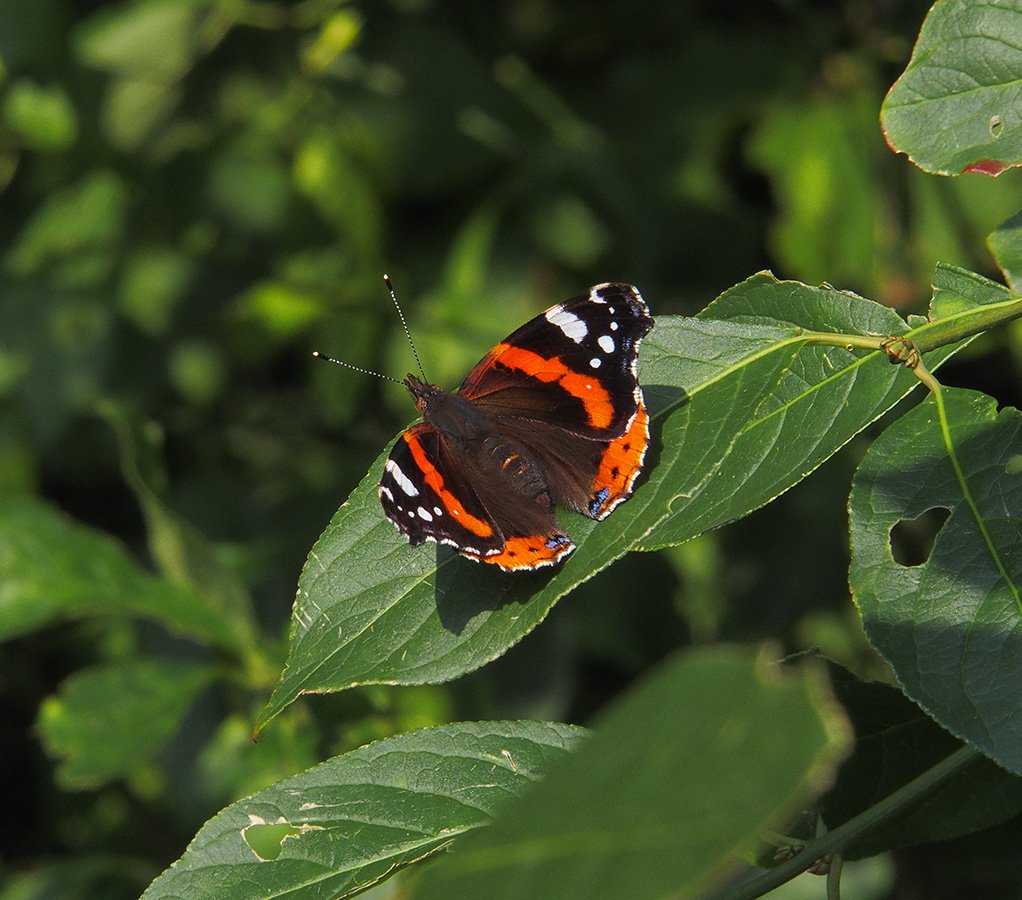 ---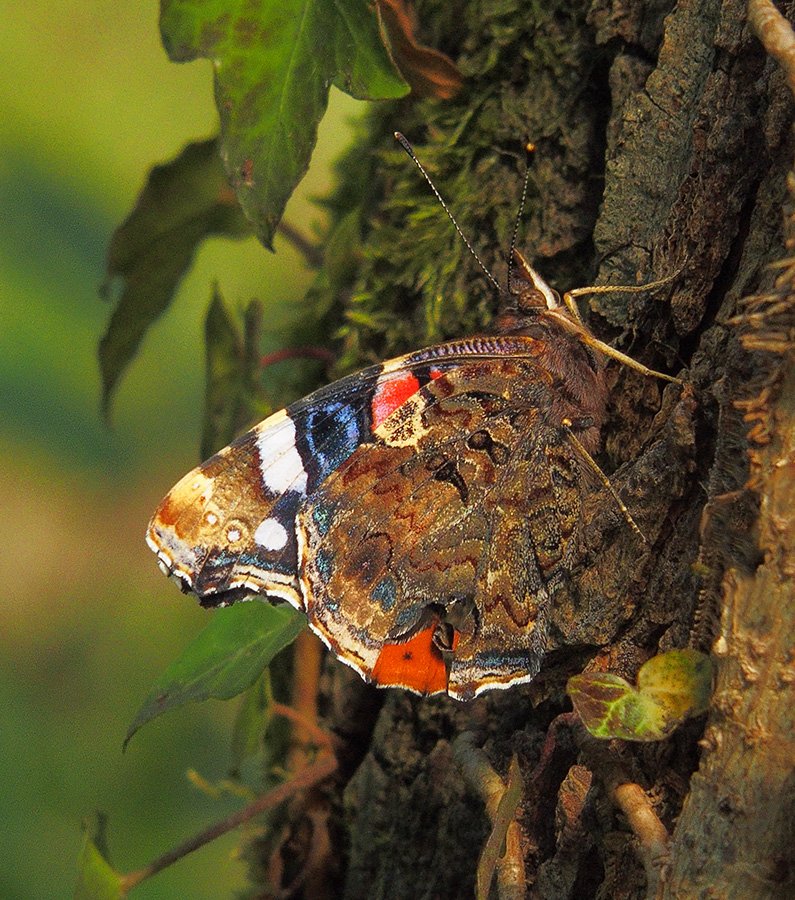 ---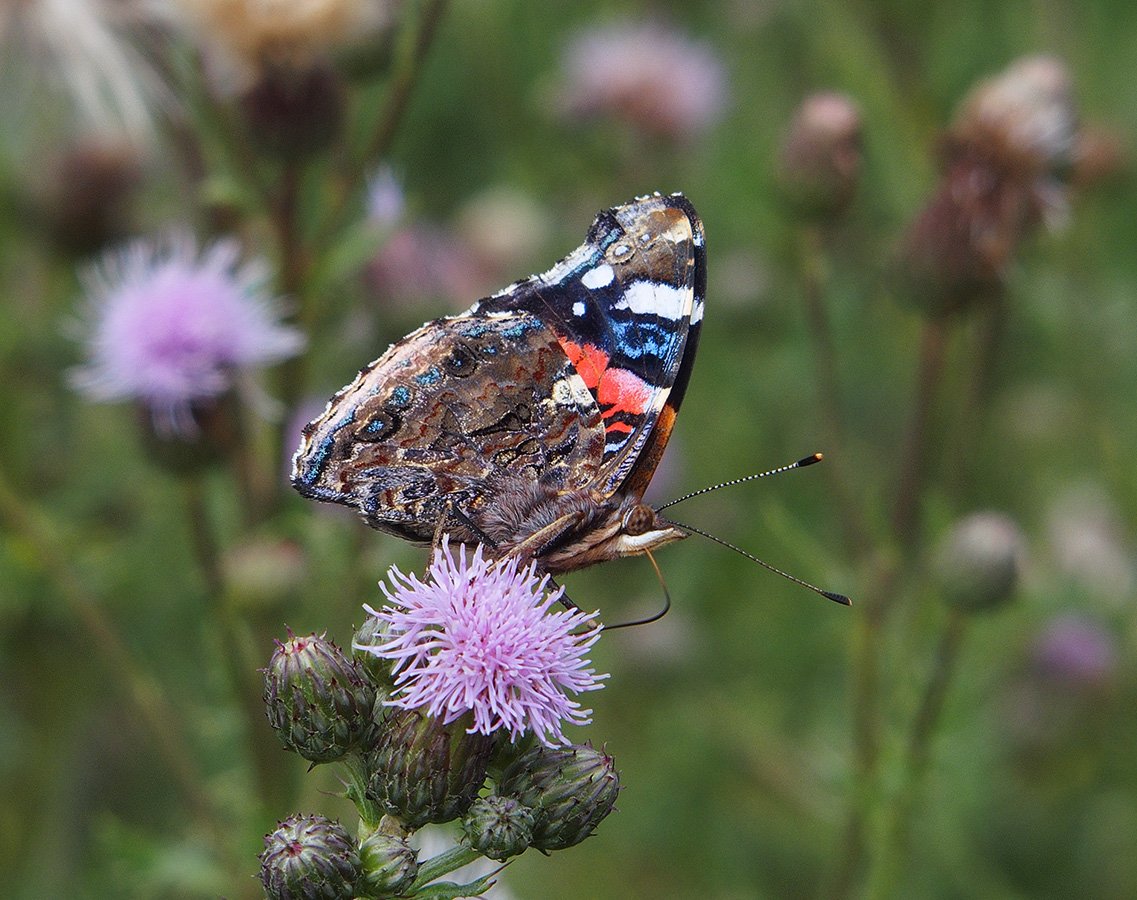 ---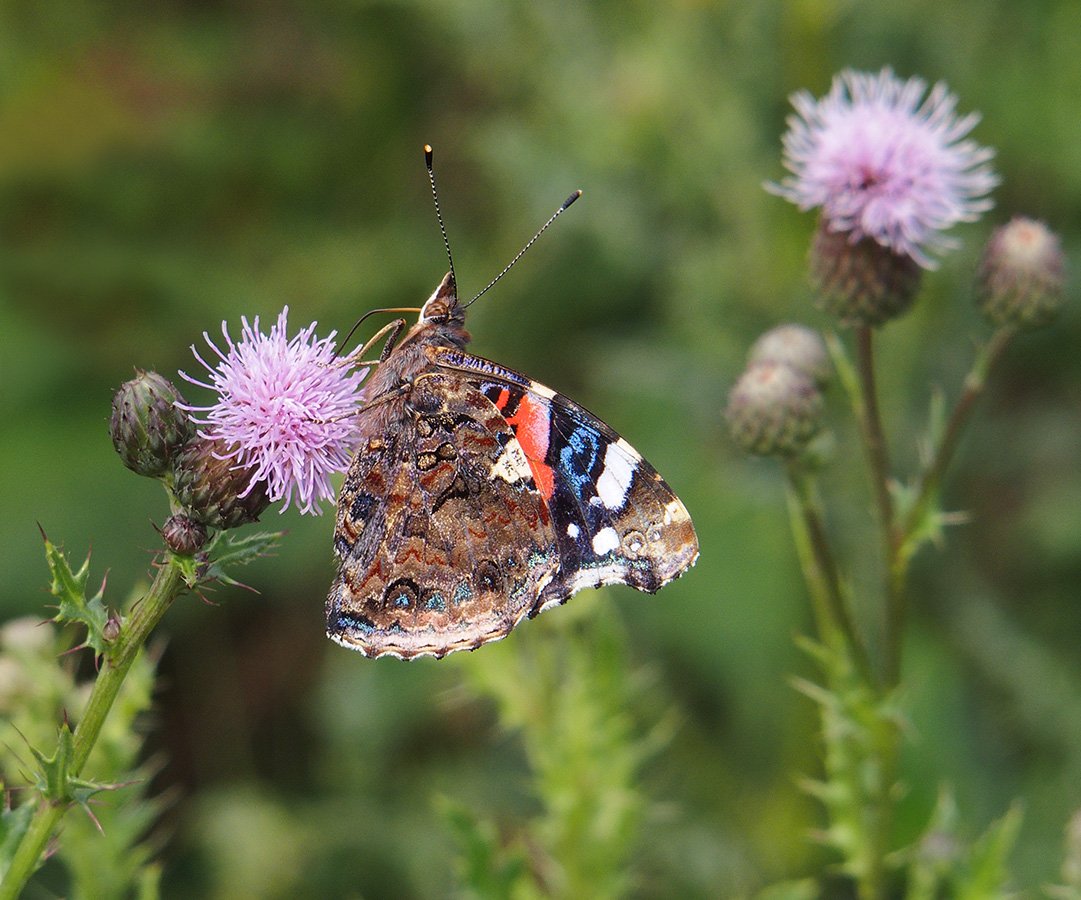 ---
These butterflies are often seen until very late in the season. In this last photo you can see one feeding on the last available flowers (ivy) here in late October, getting some food in before flying back to the south of Europe: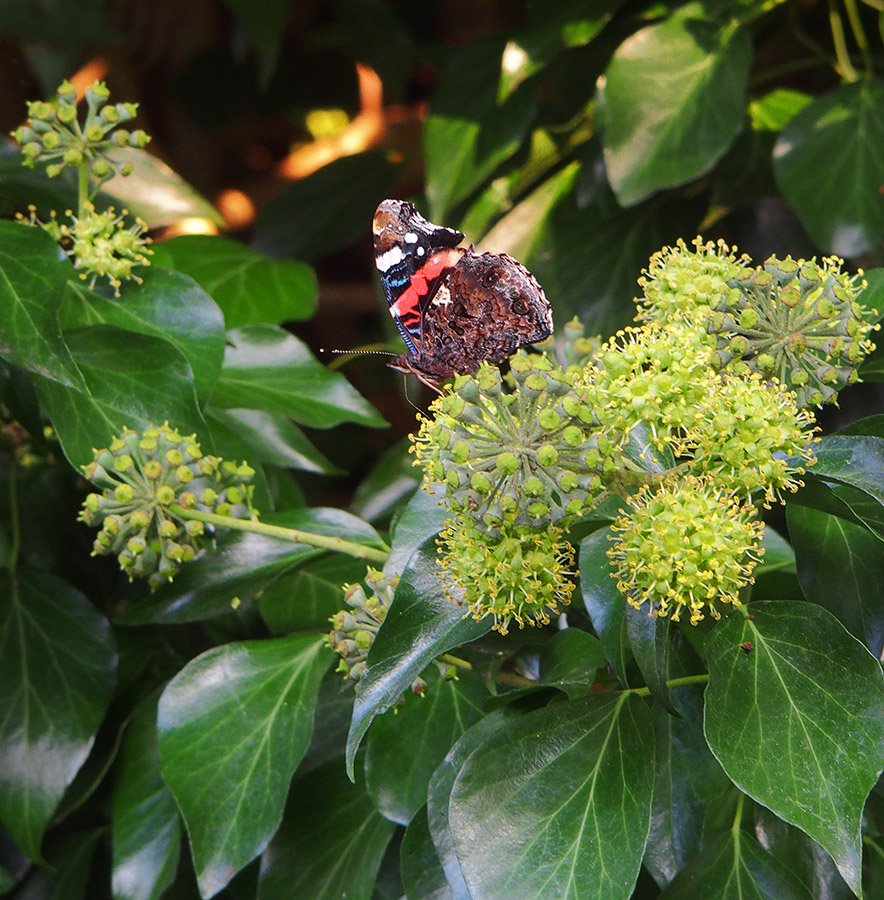 ---
There are some more photos of this species on @faltermann's blog.
Thanks for watching!