This is another photo of another Thing on another Wall.
I like providing variety for your viewing pleasure.
Once again, what this is or could be is neither here nor there; what matters is my amazing talent for noticing stuff.
Thousands have passed this wall without giving it so much as a glance, but not me, oh no.
I immediately noticed this was something very special that should be brought to the attention of Steemians all over the world.
So I did.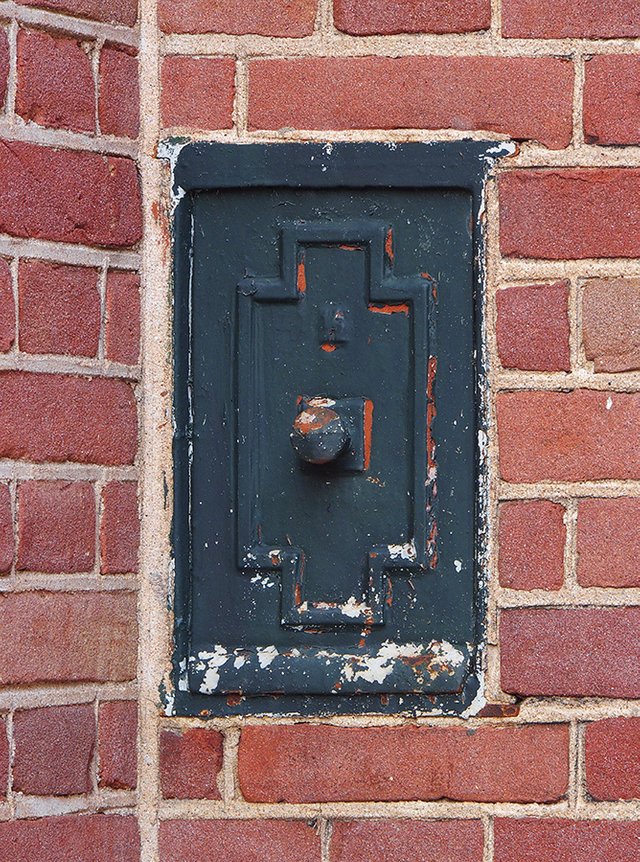 I made this photo myself with a camera. Isn't it wonderful? You saw it here first!