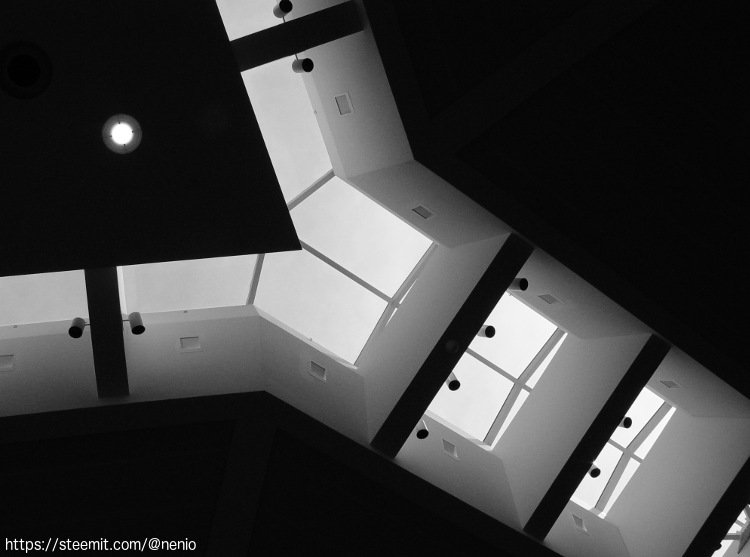 A photo of a ceiling in a minimalistic mood.
This photo was taken with a Sony DSC-F717 and the camera settings were: (1/500 sec.; f 8.0; 100 ISO). You can see the image in full-screen by clicking on it.
With this photo I am participating in the MonoMad photo contest, organized by @brumest and @monomchromes. You can read the rules of this contest here.

I am the author of the image. All rights reserved.

---
---
I invite you to visit my more recent photographic posts:
A bouquet of flowers in sepia tone,
Space Needle y la arquitectura Googie,
Concurso de fotografía Cervantes -- 1ra entrega -- La Belleza del Caos and
Bahía de Chichirivichi de la Costa.